Sometimes we think, 'another top-end sushi restaurant in Mayfair? How will this be different?' But then it is. KOYN, located just off Grosvenor Square, has all the elements you'd expect – contemporary décor, great staff, excellent dishes – but it also has personality and innovation. Dining here feels like you're witnessing a restaurant having a definite moment. Brought to us by the father-daughter duo who founded restaurants like the Michelin-starred Jamavar and MiMi Mei Fair, KOYN comes from a family who know what they're doing.
The Décor/Vibe
Interestingly, the décor is different here on the different floors; to show the two sides of Mt Fuji, they say. On the ground floor, MIDORI has muted shades, minimal decor, well-spaced tables, and is light and airy; the basement, MAGMA, is dark and stormy, like an active volcano.

The Menu
It's so rare again to be surprised at these kinds of restaurants. There's usually black cod and yellowtail jalapeño… Here they had both of those, of course, but also a clam hot pot with ceps, and red mullet tempura. Sliced dry aged sea bass comes with caviar and sweet shrimp, and the tofu has bubu arare / a.k.a. a crisp rice encasement, which worked. The classics – negitoro rolls and shrimp tempura – were fresh as expected, and sashimi was expertly sliced. There's also smoky sea bass in shiso salsa verde and charred lobster in umami butter, both from the robata grill. Rice cracker tacos of tuna and wagyu are great to start, and don't leave without a dessert like the passionfruit pavlova and/or matcha brûlée. The executive chef Rhys Cattermoul – ex Nobu head chef – adds a confidence that likely leads the creativity here.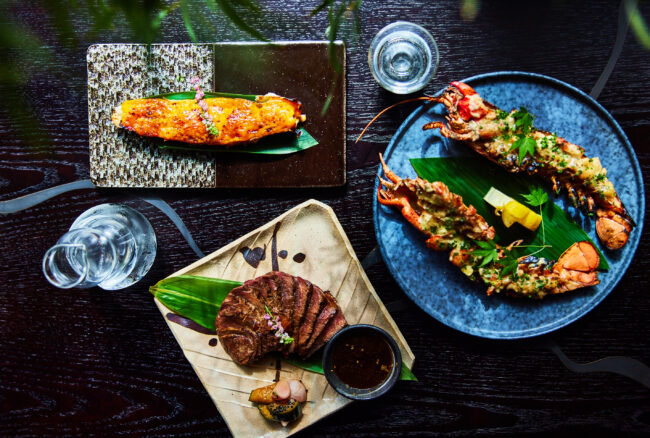 Drinks
Cocktails here are made with such precision – try something new. Myazaki – with a vodka base – has lemon, grapefruit, apple blend & sparkling sake foam. Japanese Penicillin has a whisky base, with honey, yuzu and lapsang tea and comes with a honey pot, so you can adjust the taste. They also have sake and whisky flights and an extensive wine list, with help from a knowledgeable sommelier.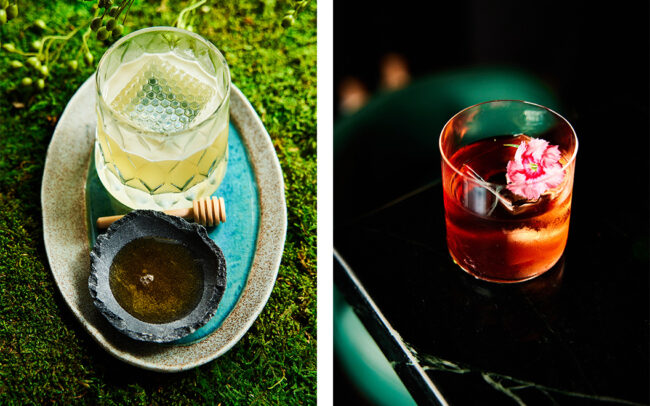 Highlight
The staff. Somewhere this du jour, which makes you feel both at home and special at the same time, is rare. This felt like a well-oiled team that had room to add their own character into proceedings.