Sometimes you need a little extravagance in your life – especially on a Sunday – and a leisurely lunch at the Lanesborough Grill is just that.
The Décor/Vibe
Enter the light-filled blue and white dining room to the sound of the ivory piano keys playing expertly in the background. A domed glass roof allows either sunlight or the atmospheric sound of rain to fill the room, and sofa-style seating on some of the tables makes it easy to really settle in. The personable staff move swiftly around and are always on hand, yet they're also almost unnoticeable; it's a fine line that's hard to do, and they master it.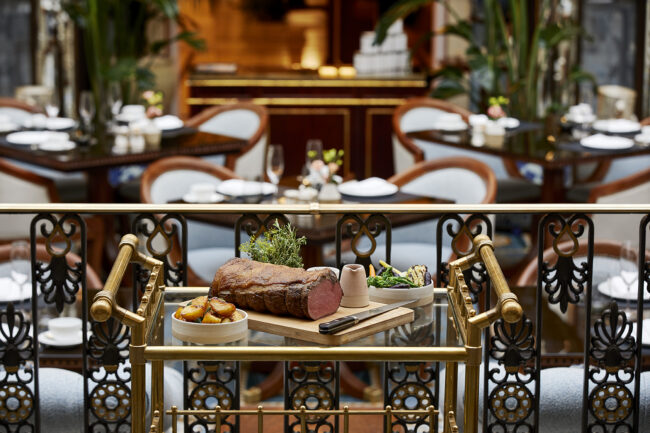 The Menu
British everything is championed here, so start with sparkling wine from Kent, and peruse the Best of British drinks list to decide where to go from there. Lunch is three courses and the menu is ever changing, but includes things like XXL scallops in roast chicken velouté or artichoke and mushroom salad with pickled walnuts to start; followed by a classic, perfectly cooked beef wellington that's sliced at your table or ricotta gnocchi with pumpkin and ceps; finish with an elegant wafer-clad ice cream sandwich to finish – or ask them to roll over the cheese trolly, with a great selection of (again) British cheeses. Lunch can be paired with wines by the glass and you can move on to the firelit Withdrawing Room/ Library Bar after, for an afternoon cap.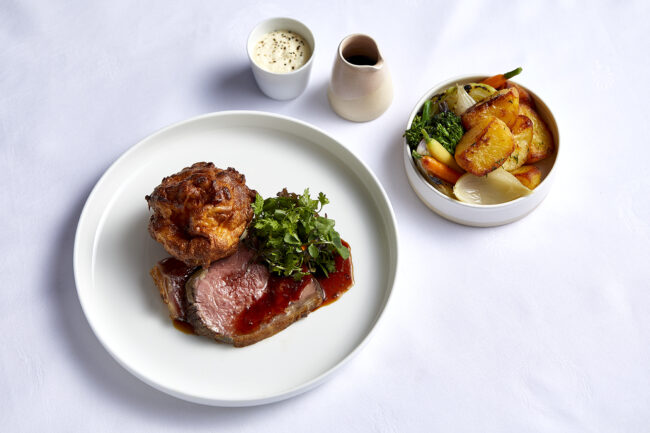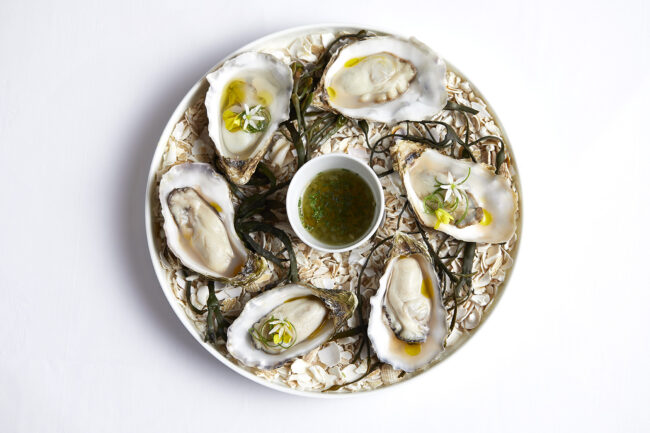 Highlights
The room, the staff, the ceremony.