Details
More info
The Harrod's Dining Hall is really an example of what 'food courts' can be. One dining room, several restaurants; all operating independently but uniformly by offering elevated dining experiences in a department store. Now open after dark, the dining hall is becoming a destination in its own right.
The Menu
There's a concise menu here, but almost everything has the Harrods touch: donburi is unagi (eel), signature rolls include one with lobster and caviar, the ramen is with Wagyu and a salad has snow crab.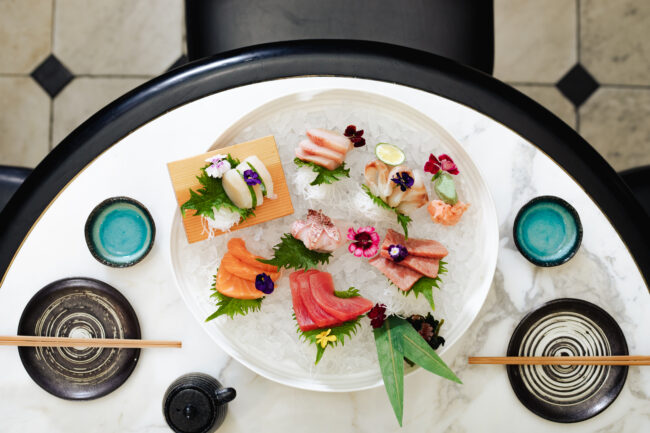 Highlights
Sitting at the bar after a look around Harrods, under the flattering warm lighting, watching the chefs do their magic – it's a great way to spend an evening. The bustle of the eclectic dining room adds to the atmosphere, too. If you like sashimi, don't leave without trying whatever they have on special.