A little UJ trivia. Years ago, before anyone in London really celebrated Halloween, we used to throw an annual Halloween party (circa 2005-2008). We then moved onto Day of the Dead (thanks Cazadores and Bungalow) – again, before it was really a thing. Now that they're both huge, we've laid off recently, BUT. This year we're feeling the need to Halloween! If you're doing something, hope you have a good one. If not, might be time to get some plans. Have great weeks all.

xx Taryn and Team UJ xx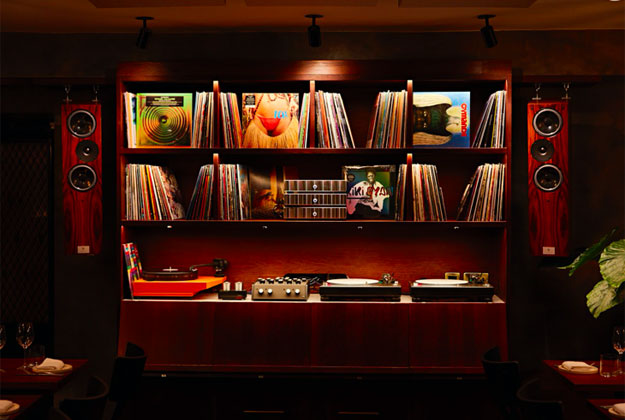 Caia
Music
Front and centre

There's a new wave of venues coming through that are making music a priority, and we couldn't be happier. Starting in central London, The Tent (at the End of the Universe), founded by ex-Noma chef/music enthusiast John Javier, is essentially a club that serves (amazing) food. Caia, Golborne Road's new wine bar and open fire venue, has music as a priority, with a vinyl collection and special guests. Across the street, De Nadas is an empanadería, with a vinyl wine room in the back. The Experimental Group are opening Stereo in December in Covent Garden, with a house band, rotating DJs and special guests (with Andrew Clarke consulting on food). Mu, from Brilliant Corners, another pioneer on the music-led restaurant front, follows a similar format with Japanese cuisine and music. And, as reported by our friends at Eater, the butchers Stella's on Newington Green now has a listening bar, System, hosting DJs on Thursday and Friday nights. Also, interestingly, with almost all of these venues, their sound systems are stellar, too. More of this please.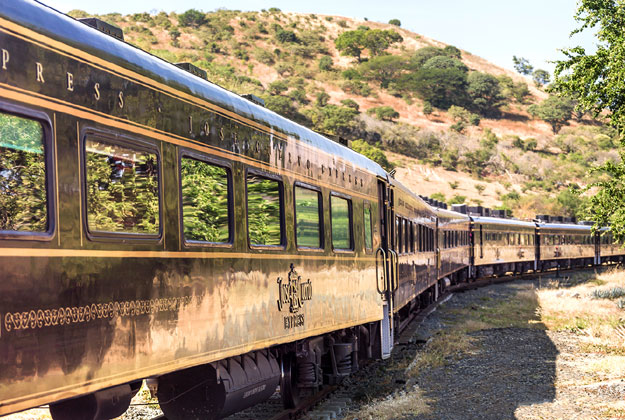 Lifestyle Everything
Brands spreading their wings

This summer, to mark their 20th anniversary, Zuma launched their first lifestyle venue in Mykonos (pool with daybeds, restaurant, lounge/ bar), and now we hear that Clase Azul – to celebrate their 25th anniversary – have also just opened their first 'destinations' property in Los Cabos, with omakase dining, restaurant, bar, and boutique. And lastly, still on the tequila tip, should you want to immerse yourself in Cuervo culture, you might want to take a ride on the Cuervo Express (from Guadalaraja to Tequila), which actually sounds quite fun.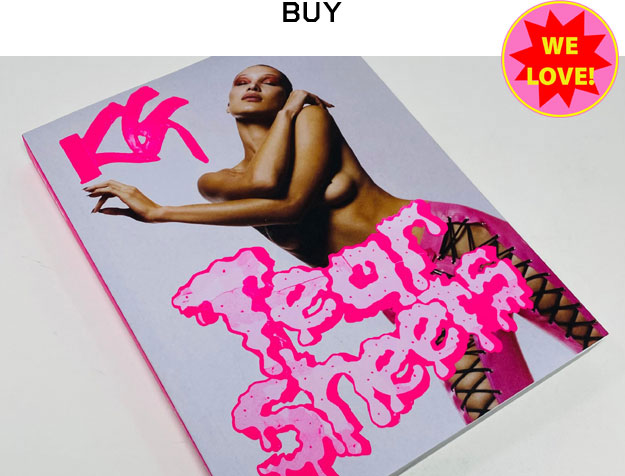 Tears & Tearsheets
By Katie Grand

This book is brilliant for many reasons, but the quotes about Katie's work, from more than 50 industry luminaries, is a great insight into the influence Katie has had. "Katie would always say that if it's not worth tearing out and making a poster of it, then it's an image that is not worth putting in a magazine. I still hold by that rule today." – Jefferson Hack

ORDER NOW




2-5 Nov
Into the Music
Sponsored listing

Carlos Acosta's Birmingham Royal Ballet returns to the Sadler's Wells stage with a triple bill chosen especially by Carlos (**** The Times): a rare chance to see Forgotten Land, master of modern ballet Jiří Kylián's gripping journey into memory and loss set to Benjamin Britten's magnificent Sinfonia da Requiem; a first UK opportunity to enjoy the superbly symphonic Seventh Symphony by Uwe Scholz, set to Beethoven's magnificent music; and Morgann Runacre-Temple and composer Mikael Karlsson team up for the world premiere of Hotel, a surreal journey into the secrets and lies that live behind closed doors.

BOOK NOW





Chicago Inspired
Puffers

Inspired by Sydney from The Bear's quilted 80s puffer, we've got these updated ERL jackets on the mind.

Grey | Pink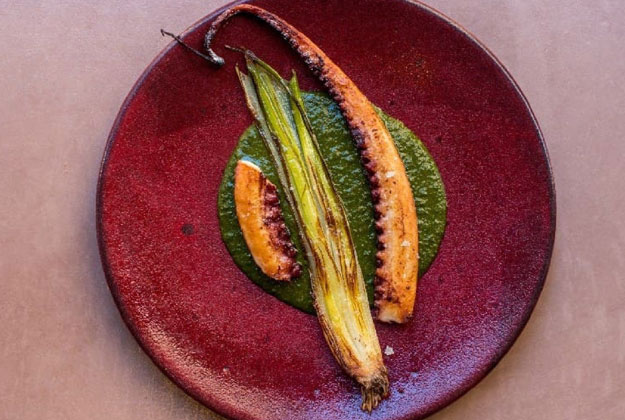 Ikoyi
Around Town
News

Two Michelin star Ikoyi is moving to 180 The Strand, and should be open by the end of November, with bookings now live. Mid November, Oranj – the natural wine delivery that launched during lockdown – is opening a wine bar with guest chefs, in a warehouse style space behind Brick Lane; Officina 00 will also open a Fitzrovia location then too. New Tottenham Court Road development the Outernet will be home to the seafood and meat behemoth CAVO, and also on the big dev side, if you want to see what's coming to the recently relaunched Battersea Power Station, look here. Luca is hosting wine dinners, the first being to celebrate the Giovanni Rosso winery on 3 Nov (with an impressive list of wines to taste on the evening, including four barolos). And last and importantly, follow @cookforiran to see how you can support.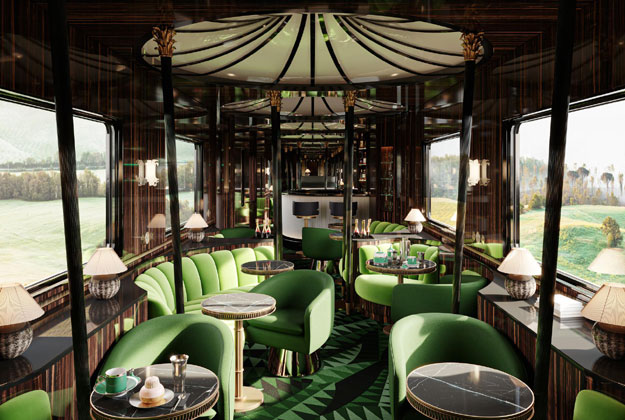 Orient Express
Revamp

Not all revamps are good. This one is! Ahead of their 2025 relaunch, The Orient Express have shown their new design in an immersive exhibition in Paris.

TAKE THE TOUR




Caia
West London
Restaurant boom

We've said it before, but west London is really (finally) having a wining and dining moment. Here's our current list of openings and updates. For sushi, there's Rika Moon and the expanded much-loved Sumi. For wood grill and bistro vibes, it's the excellent Dorian. For wine and music, it's both Caia (small plates) and De Nadas (Argentinian empanadas). For stylish Greek dining upstairs and a louche lounge/agave bar with excellent cocktails downstairs, it's Zephyr. For great crudo, burgers and desserts, it's The Princess Royal. For innovative nose-to-tail, it's Kuro Eatery, with a bakery on the way. And coming soon is the cosy 40-cover Straker's (by Thomas Straker), which we're excited about, Miznon's kiosk (11 Nov, 14 Elgin Crescent) for more Tel Aviv fun, and the three floor Akub for modern Palestinian, opening 24 Nov.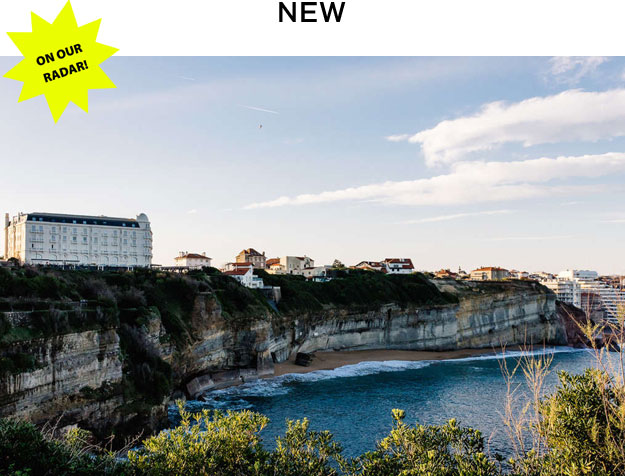 Le Regina
Hotels
Ones to watch

The Experimental Group have been busy. In 2023 they're taking over Cowley Manor (which feels like big UK news), and they're also relaunching two properties in Biarritz (Le Regina and Le Garage). Also in 2023, the 1 Hotel is opening in Mayfair, and for something that's already open (just), La Valise, the six suite hotel in San Miguel de Allende, close to Mexico City, opened 14 October.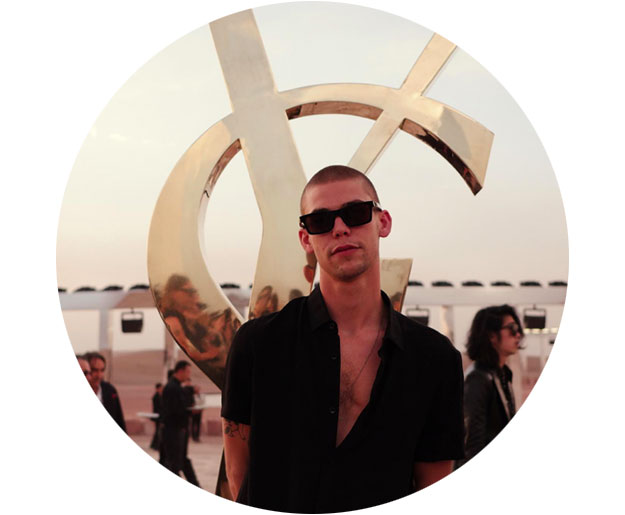 Hank K for Benji B

Already garnering support from names like Acyde and Benji B, and popping up this summer in Ibiza too, Hank K is making a mark.

Hank's BBC R1 Mix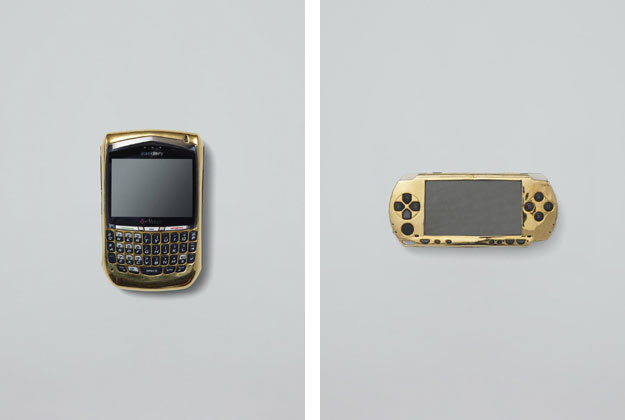 Joopiter
Second Hand
News

On the reuse, recycle fashion front, Pharrell has launched his own platform, Joopiter, to resell his wares, which seems smart. Quo Vadis is hosting an event that's open to all (email for a place) with Reluxe Fashion on 4 November, showing an edit of preloved clothes, and the Outnet has a new partnership that makes it easy to give your clothes a second home.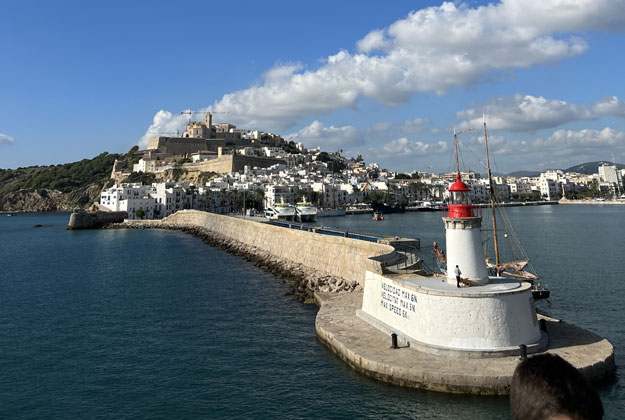 End of Season Roundup
We came, we saw, we danced

We're going to keep this brief as you've heard us bang on about Ibiza enough for one year. This year was a great one. Things we noticed: sunglasses inside are back, and so is the after party; seriously, some of the best parties seemed to happen from about 9AM-2PM. However, Bora Bora – home to many said after parties – is going, so we're wondering who will fill the gap next year. Hï, recently crowned the best nightclub in the world, has really upped the backstage stakes, making the green room a very organised, good time. We've noticed that the word pop up frequently meant seasonal (just FYI), and the fitness offering is ever increasing. Hotel rooms are definitely more expensive post-Covid, and we're wondering if/hoping they've hit their peak. Overall, the clubs were busier than ever, with dancefloors often being packed by midnight, which previously was a barren club time. Standout new nights of the season included Michael Bibi's Solid Grooves Motel at DC10 and The Martinez Brothers at Hï – and as for breakout artists, it was definitely Chloé Caillet's year. 'Twas the summer of tequila, and was also the summer of making new friends – the first season post Covid translated into people being more interested than ever in socialising, and Instagram has definitely made it easier to leave the club with a roster of new mates. And that's a wrap!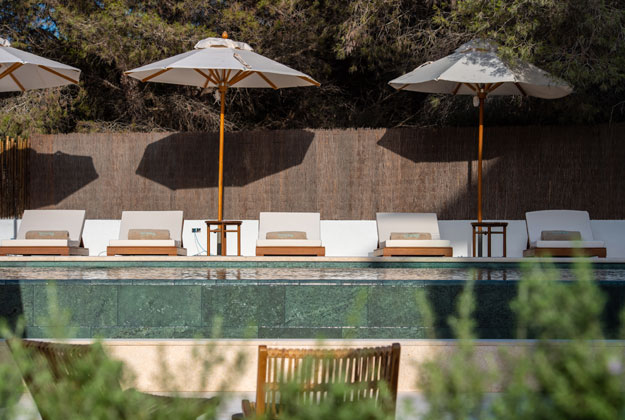 Teranka
Teranka
Migjorn newbie

Formentera was in need of another top end boutique accommodation option, and this newbie, on Migjorn beach, is a great addition. It may have a Nobu on the roof, curated art collection, and menu by a three Michelin star chef, but don't let that fool you: it still has a bohemian spirit, too.

READ OUR REVIEW



Culture Picks
Seems that it's not just restaurants focusing on music. Here are two musicals and one music-led show on our radar.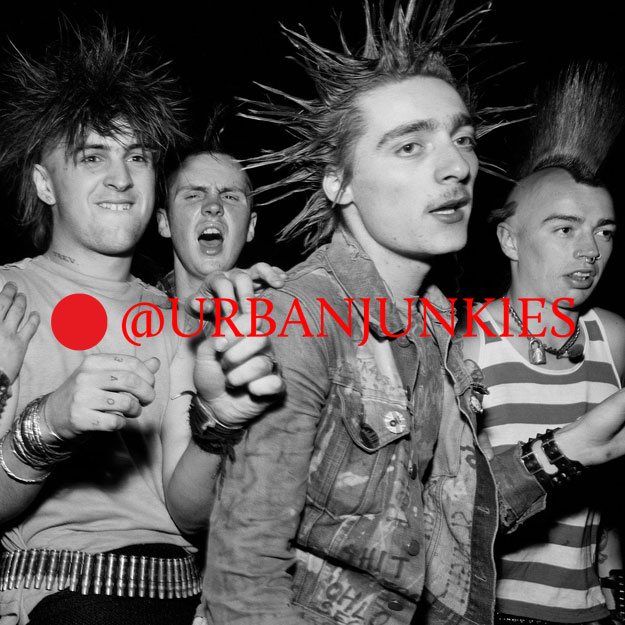 Chris Killip, retrospective on at The Photographers' Gallery until 19 Feb.


FOLLOW US

(c) 2022 Urban Junkies. All rights reserved.

Reproductions of any portion of this website only with our express permission. Urban Junkies is a free weekly mailer. All listings and features are editorial: We do not receive any payment from venues, artists or promoters. Every effort has been made to ensure accuracy of information listed but we cannot accept responsibility for errors or omissions.

We have updated our terms and conditions link and privacy policy link to make it easier for you to understand what information we collect, how we use it and what rights are available to you to control your information. The privacy and security of your information are very important to us. If you have any questions or comments, please send us a message by info@urbanjunkies.com. Thanks as always for reading UJ.