Everywhere we look right now, things feel heavy. But keep our chins up we must. Make sure you get outside to enjoy that crisp autumn air – 'tis a great time of year. Have great weeks all.

xx Taryn and Team UJ xx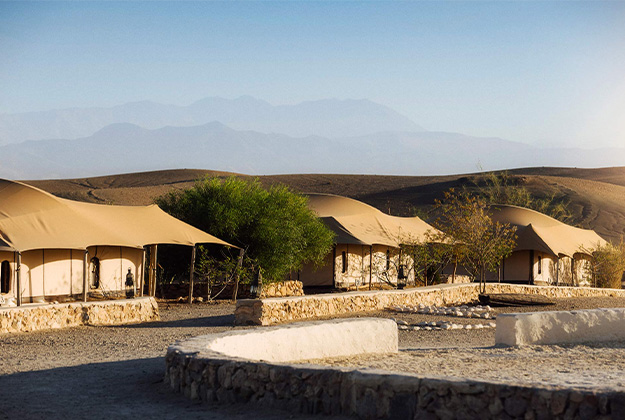 Community Hotelling
Tribes are back

Hotels have always attracted certain sets, but recently we're seeing that more are trying to push the community vibes. Habitas' first of four planned hotels in Morocco is Caravan Agafay, 45 minutes from Marrakech, with views of the Atlas mountains, and which claims to take inspiration from Burning Man (tents, communal hangouts; the stargazing looks nice). El Perdido in Todos Santos has social spaces built in throughout (and social aids by way of jugs of mezcal by the hammocks), making the hotel feel more like a friend's house than a boutique hotel. And lastly, the much-loved Villa Lena in Tuscany, which was a pioneer on the community hotelling front, is attracting creative guests including writers, filmmakers and artists in residence, and hosting several retreats and special weeks.




Read
A Visible Man by Edward Enninful
Memoir

From refugee to editor of Vogue, this memoir marks Edward's 50th birthday and his journey so far – British Vogue is lucky to have him.

BUY NOW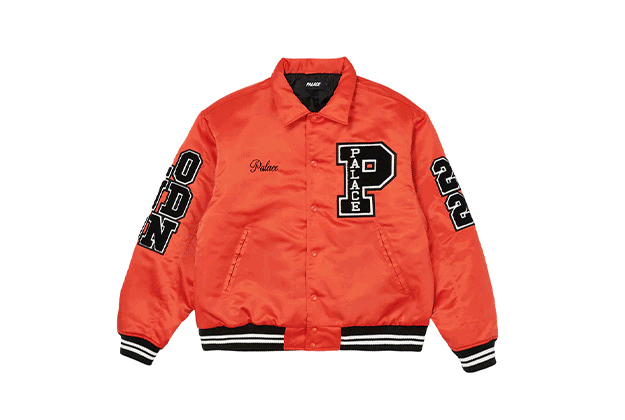 Collegiate Jackets
Classics

After a quick whirl around the Palace x Apple Music party at Selfridges last week (more on that partnership here – and it's not the first time they've worked together either), we've got skatewear on the mind. Here are some Palace pieces on our list, with some Aries and Saint Laurent thrown in, too.

MORE INFO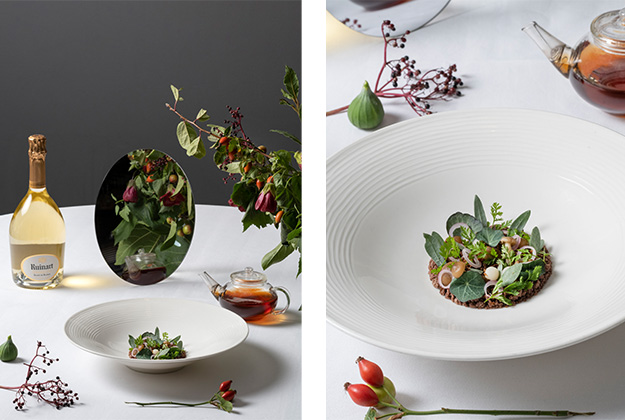 Ruinart Art x Gastronomy
12 October

Ruinart is always a good idea. And to coincide with Right Here, Right Now, a participatory installation in the Ruinart Art Bar at Frieze, by Jeppe Hein, their 2022 Carte Blanche Artist, they're hosting a five-course Ruinart gastronomy x wines experience for one day only (October 12) with celebrated Michelin-starred chef, Adam Byatt. The menu (including an interactive course and vases of edible leaves) is inspired by Hein's sensorial work, which is based on his experience at Maison Ruinart in Champagne, and the five courses will be accompanied by Ruinart cuvées. Ruinart Food For Art by Adam Byatt is £200, and seatings are at 12:30 or 7PM.

BOOK NOW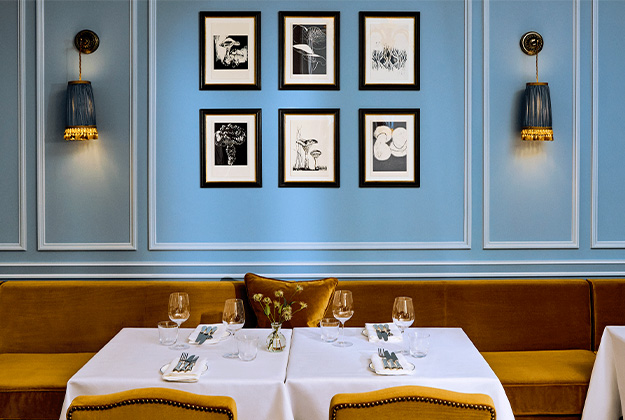 Back 2 Breakfasts
Ones not to skip

For some new breakfasts to try: for two luxe options, in Mayfair there's The Twenty Two, serving dishes like fried egg with truffle soldiers and spinach and pea shakshuka, and Le Comptoir Robuchon, with a classic breakfast menu with great pastries and a caviar add-on. In Soho, Miznon are doing breakfast pitas to take away on the last Friday of every month from 9-11, filled with minute steak, a fried egg, lima beans, and tomato sauce, with veg options.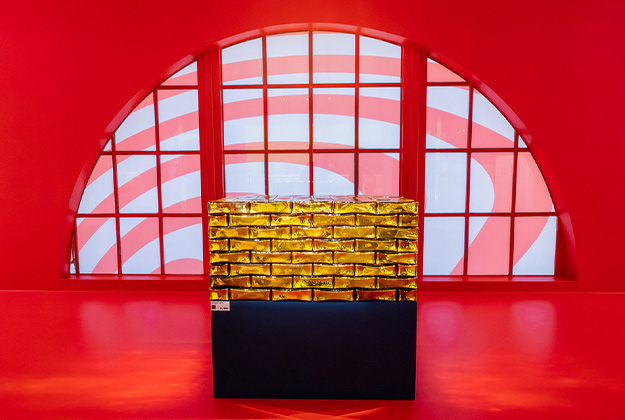 NYC Take 2
Madison Ave hop

And over to NYC. Louis Vuitton's travelling trunk show, 200 Trunks, 200 Visionaries: The Exhibition', opens this Friday at 660 Madison Ave., and will feature trunks by several UJ faves including Benji B and Fiona Leahy. Also on Madison Ave (706), Hermès has a new four-floor flagship (Hermès Maison Madison), which was launched with its own musical, no less. We hear the overall feel is more brownstone than boutique, with a rooftop garden, Champagne bar and (private) atelier for artisans-in-residence. Trés chic.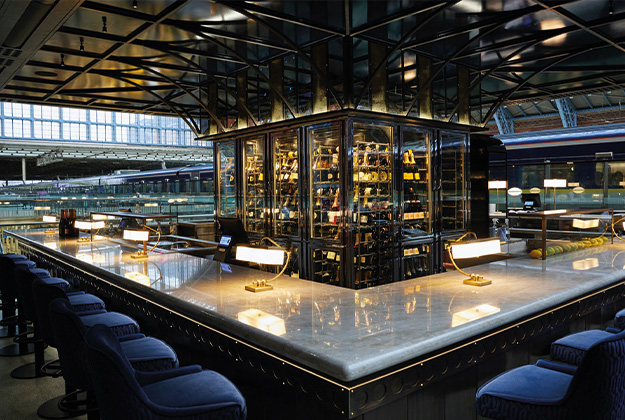 Around Town
Openings

Joining the recent roster of restaurant openings in Marylebone is St John, opening 19 October, this time with a wine focus. The venue will be split over two floors, with upstairs hosting walk-ins at their bar or marble tabletop and downstairs being similar to the layout at St John Bread and Wine. In Richmond, Scott's has just opened, with a riverside location and live music from Thursday-Saturday. Europe's longest Champagne bar at 98 metres, St Pancras Champagne Bar by Searcys has relaunched with new, cosy booths and a seafood bar, and has retained their 'Press for Champagne' buttons. The Piazza at the ROH has also recently relaunched, with a new menu of small plates. And lastly, The Audley Public House – a 19th century pub that's been transformed by the team behind the acclaimed Fife Arms in Braemar and The Roth at Hauser and Wirth in Somerset, serving a very British menu – is now open.

MORE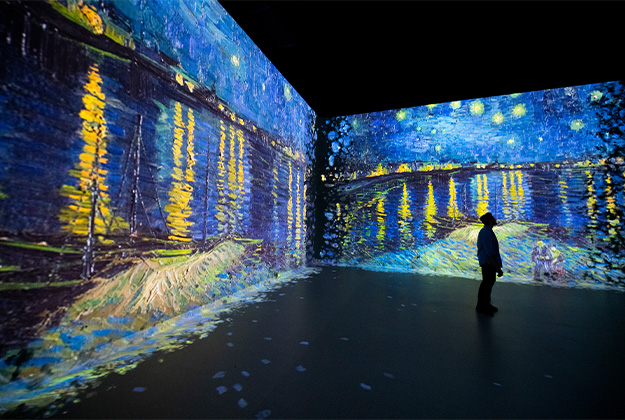 Frameless
Book now
Partner content

If you like a bit of entertainment with your exhibition viewing, Frameless, the new digital experience by the creators of London's 2012 Olympic Ceremony, looks worth a visit. See works from greats like Kandinsky, Rembrandt and Klimt, projected with cutting edge tech. 'Tis the future, and it's on now at Marble Arch.

MORE INFO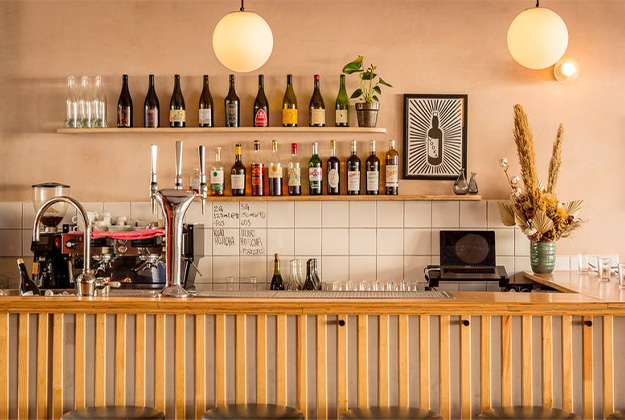 Top Cuvée Wine School
Pencils out

If you're into, or getting into natural wine, but could use some professional guidance, Top Cuvée's natural wine masterclass looks like a great place to start. The first two are tomorrow (12 October) and 26 October, with five wines, oysters, charcuterie and cheese for £45. We trust they'll make wine school fun, not pretentious.

BOOK NOW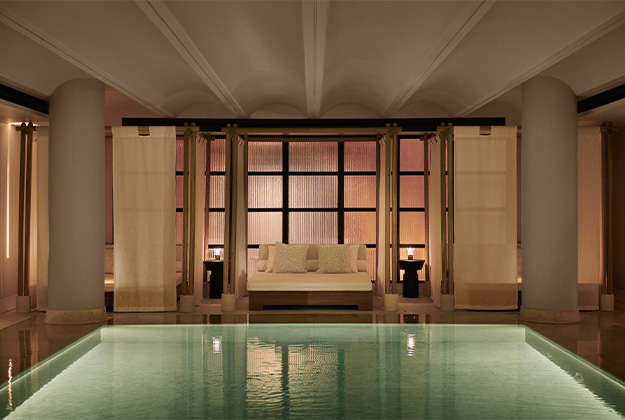 Claridge's Spa
All star wellbeing

Seven years in the making, Claridge's new, first-ever spa, which involved digging five floors into London clay, is a wellbeing emporium, with a roster of the best in the business. Names like Josh Wood (hair), FaceGym and Augustinus Bader are all offering services/treatments here, alongside visiting experts like UJ fave Harriet Westmoreland (manicures). The design takes inspiration from the east, and so do the omakase-style treatments (i.e. let the professionals decide). There's a small pool, and the spa is open for hotel guests and customers alike. The space looks truly stand out, as you'd expect, and is a much-needed addition to the current London spa offering.

MORE INFO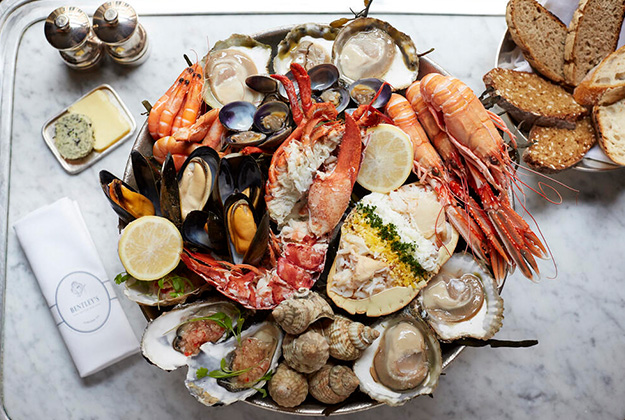 Dining at Frieze
Decisions, decisions

Over the years, Frieze has become known for their carefully curated dining offering, and this year that includes some usual names like Rita's and Petersham Nurseries, as well as some new additions like Jikoni at Frieze and Bentley's at Frieze Masters. And if you can't make it in but still want to view the art, check out their 3D online Frieze Viewing Room, which brings the fair online.

MORE INFO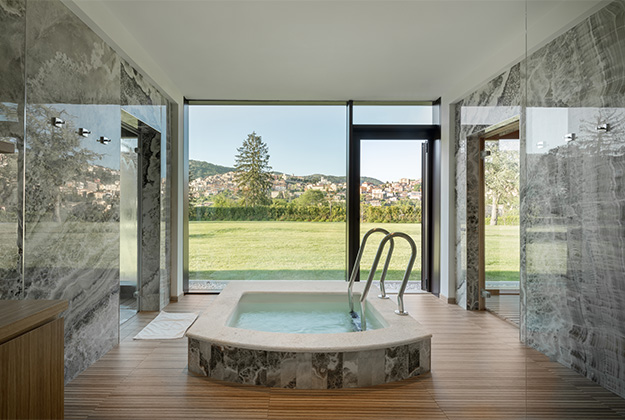 The Ranch Italy
New 4-day program

We loooooooooved The Ranch, Italy; hard, but well worth the effort, with great staff and luxe facilities in the picturesque spa town, Fiuggi, one hour south of Rome. But it's not always easy to carve out the time (or afford) a week away. From 1 December, though, they'll be offering a new four day program, making fitting that wellbeing reboot in that much easier.

MORE INFO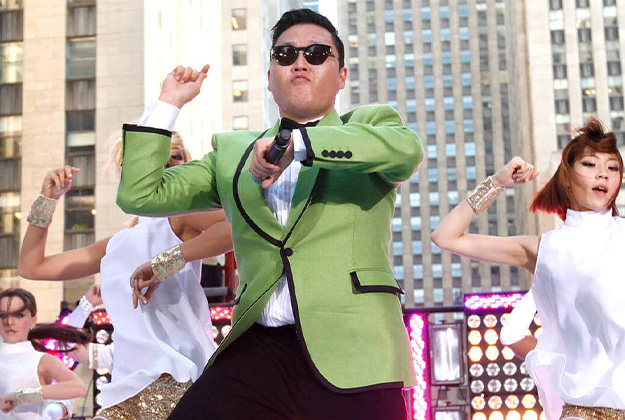 Love Olympia
Issue 2
Partner Content

Olympia is transforming! Recent announcements include the news that they are going to get a new performing arts school, which has a partnership with the BRIT School and classes for all ages. Sign.Us.Up. For more west London news, subscribe to their quarterly newsletter today.

READ ISSUE 2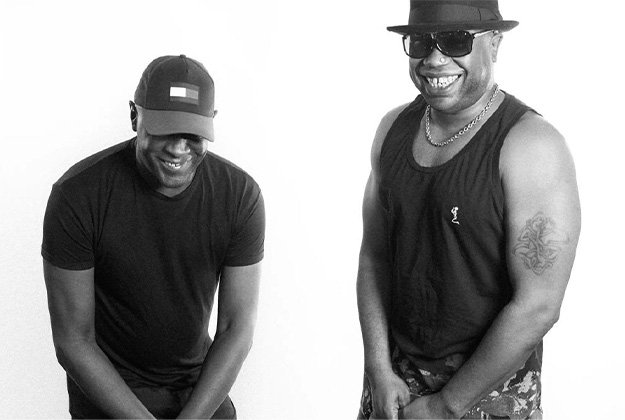 Fabian & Grooverider and The Outlook Orchestra
29 Jan

A night of jungle and drum and bass history and hits, from two of the originators of the scene, and The Outlook Orchestra at the Southbank. Junglist massive…

Book now | Jungle Classics for Inspiration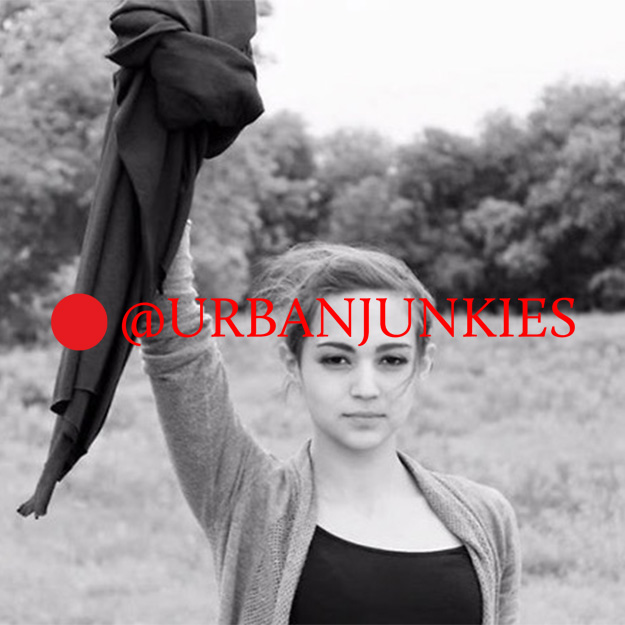 The world is watching! Women. Life. Freedom.


FOLLOW US

(c) 2022 Urban Junkies. All rights reserved.

Reproductions of any portion of this website only with our express permission. Urban Junkies is a free weekly mailer. All listings and features are editorial: We do not receive any payment from venues, artists or promoters. Every effort has been made to ensure accuracy of information listed but we cannot accept responsibility for errors or omissions.

We have updated our terms and conditions link and privacy policy link to make it easier for you to understand what information we collect, how we use it and what rights are available to you to control your information. The privacy and security of your information are very important to us. If you have any questions or comments, please send us a message by info@urbanjunkies.com. Thanks as always for reading UJ.