Formentera has been in desperate need of more accommodation offerings, and Teranka, with its seafront views, a rooftop Nobu, and chilled vibe throughout, is an excellent start.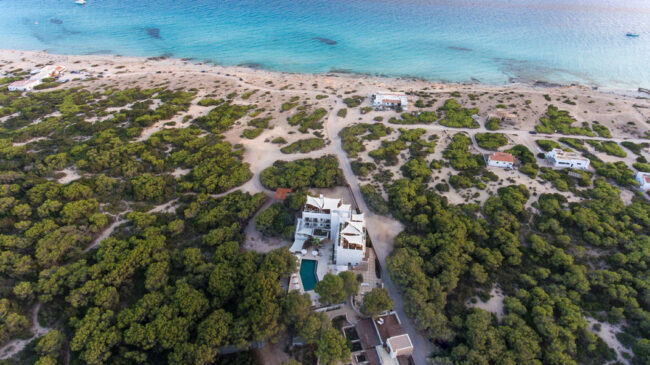 The Hotel
It's somewhat ironic that what used to be a hostel is now a bohemian-luxe hotel with a Nobu, but it works, and is actually part of the charm. There are 35 rooms that are spread over three low rise buildings, and the property is truly beachfront, melding into its surroundings. With artwork throughout and nightly prices that start – as most top-tier Balearic rooms post Covid do – at £1K + per night, this hotel is attracting an understated monied crowd, ready to kick their shoes off and get swept away in the blustery wind.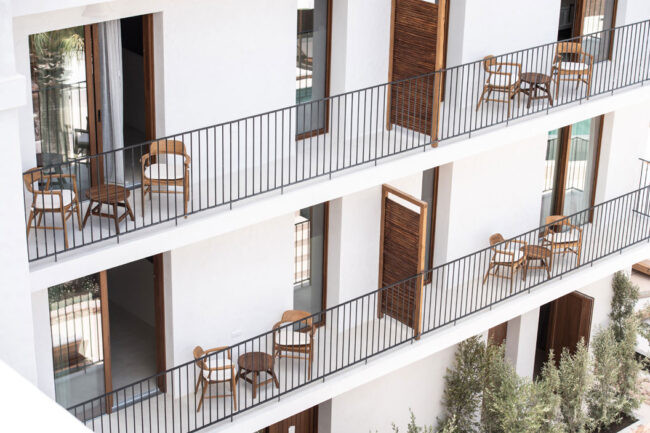 The Vibe
They say they want this to feel like your home, and it does. With numerous nooks and crannies throughout to tuck away in, you can stay in your room, but also relax almost anywhere in the hotel. Materials are largely chosen to blend into the location, and highlights include a thatched bar, polished poured concrete floors, exposed beams and an emerald green pool. Drapes billow, lights twinkle, and even though you're on the beach, the white plaster floors never seem to have a speck of sand.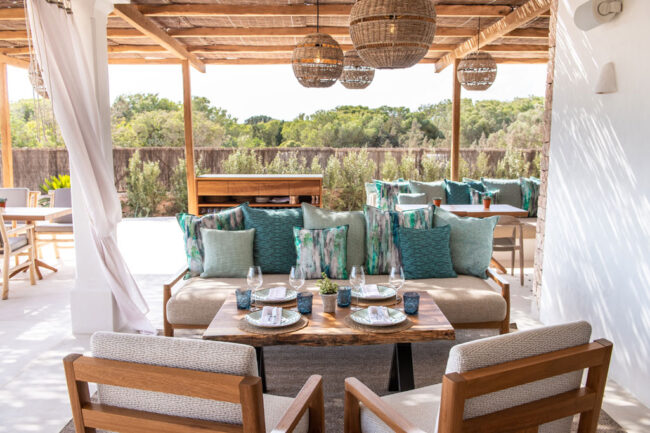 The Rooms
Rooms are divided into three categories: Mar (pool views), Tierra (private terraces), and Cielo (mini flats for longer stays). Décor is in line with some of the recent Balearic openings – muted tones, warm woods, minimal furnishings – with exposed beams, an XXL walk-in shower, and terraces for private sunset viewings. Minibars have mini Ruinart bottles and slippers have wooden soles, which was a first.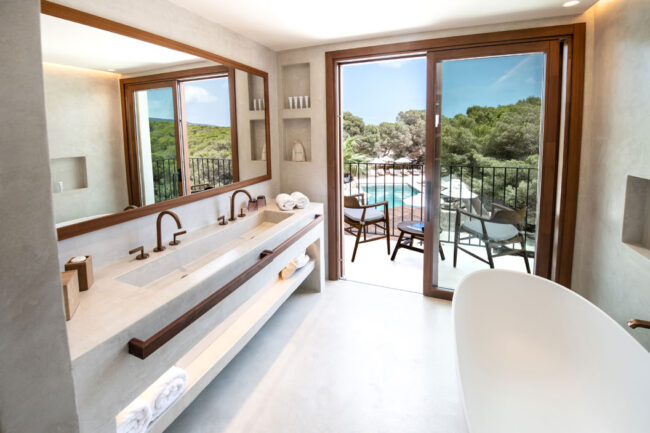 Food and Drink
The jewel in the crown here is the Nobu on the roof.  There really isn't a better way to spend an evening than perched at the sushi bar while eating yellowtail jalapeño sashimi and drinking old-school lychee martinis as the sun goes down. The sails overhead add to the Balearic vibes, and here, too, things have been built to fit into their surroundings: the DJ hide is made out of bark and furnishings again are creams and warm woods. The main restaurant, Vert Mer, operates as a relaxed restaurant by day, with menus by acclaimed Andalucian chef Juan Martìn; by night, it turns into a French fine dining experience by 3 Michelin starred chef Emmanuel Renaut. With Can Dani (a Formentera foodie fave) now gone, Teranka could potentially fill the gap for a local gastro destination.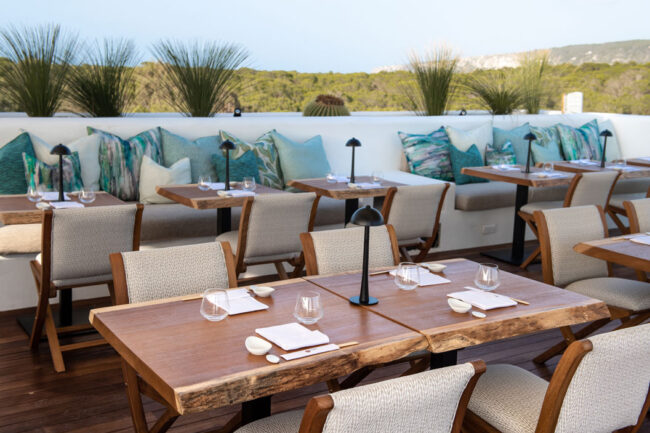 Highlights
The location. You are three minutes from Piratabus (a chiringuito for mojitos and sunsets), and even closer to La Fragata (a family run restaurant with great specials), and just a bit further to Lucky and Kiosko62 (we love these!). Migjorn – although a popular beach – has lots of coves that feel almost private (especially in early/late months). And being set in the pines: there is nothing better. We loved the outdoor gym – essentially weights and a few machines – under a straw shack; true Balearic luxury.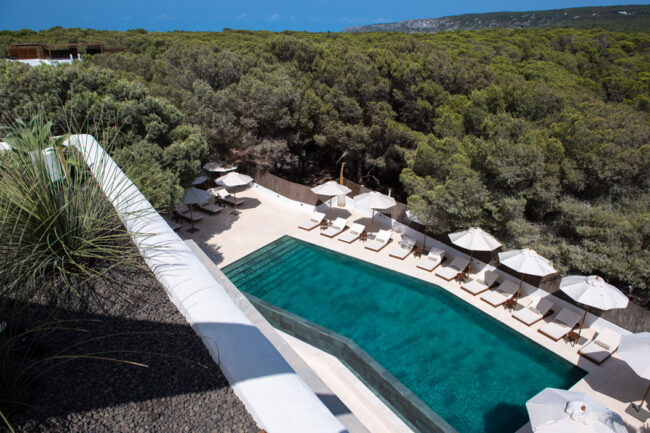 Anything Else
They have a charismatic hotel driver who can take you around, which is very helpful if you don't want to drive, as come high season, taxis are hard to come by. There's two rooms by the pool for treatments, and daybeds in the forest for stargazing. The boardwalk is great for running and bring a flashlight – it's fun to walk in the dark to off-site dinner/drinks.