It definitely feels great to be in London right now. So much going on! From new hotels and restaurants to simple pleasures like new cakes that are making us actually want to host, what a great city we live in. Let's get out there and enjoy it.

Have great weeks all.

xx Taryn and Team UJ xx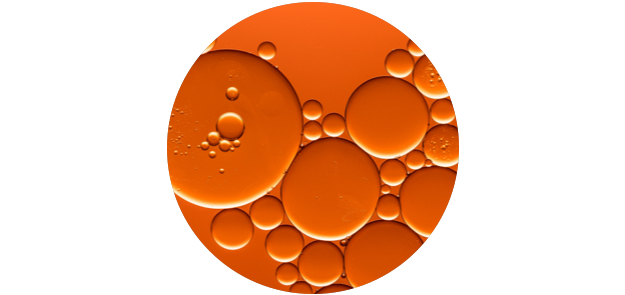 Sharon Pittaway

Skincare
Here, there, everywhere

It's no news that skincare is all the rage right now. Following big celeb launches like SKKN by Kim, Hailey's Rhode Skin, Pharrell's Humanrace, VB's Beauty line, Rihanna's Fenty Skin, and Soho House's Skin range (to name a few) is news that Kering, the luxury group that owns Balenciaga, Bottega, Gucci, McQueen etc, has a new beauty division. Makes sense. Also getting on the beauty-wagon, the BoF has a new Business of Beauty newsletter every Thursday, and just announced, Highsnobiety will now be covering beauty (their investors always seem to know where the money goes…), too.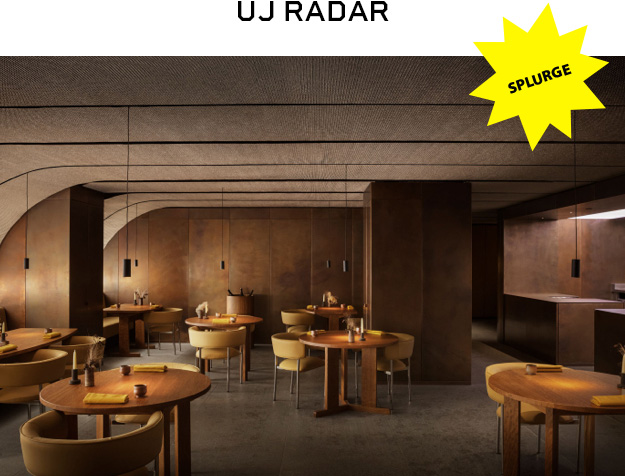 Ikoyi
£300 Dinner
Treat yourself

Keeping on the theme of 'recession? what recession?', we've noticed a rise in the number of £300 dinners around. A few with this price include Ikoyi's tasting menu, served Monday to Friday for dinner, with a £180 lunch version served Wednesdays and Thursdays (drinks separate for both). Kitchen Table's tasting menu is also £300 (Champagne or wine pairings additional) and focuses on a single ingredient for each course. Slightly less are Clare Smyth's Core (£205) and The Ledbury's £195 dinner menu; both with additional charges for pairings.

MORE RESTAURANTS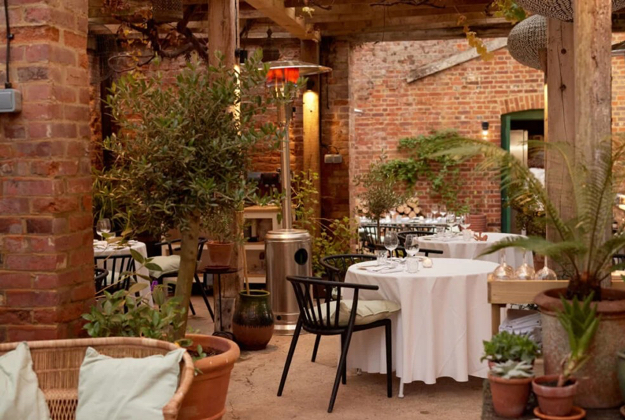 Updown Farmhouse
Around Town
To note

On the bar front, The Dorchester has just unveiled the new 30s-inspired Vesper Bar and also the Artists' Bar, which includes Lalique chandeliers and Liberace's restored mirrored piano – you get the vibe! Sweeties at The Standard has been relaunched with a new cocktail menu and refreshed décor, with DJs still leading the late night entertainment. As for restaurants, Barrafina has a new menu del dia (£40 for two, Monday-Friday); Petersham Nurseries in Richmond is doing dinners (Friday-Saturdays); The London Shell Co is opening its first restaurant on land on the Parliament Hill side of Hampstead Heath, which will include a fishmonger and wine shop; Zapote, a contemporary Mexican, will be moving into the space that used to be St Leonards on Leonard Street in Shoreditch; Lyle's has Guest Series dinners on 8 and 9th of Feb, this time with two Italian chefs who cooked together at Marzapane in Rome; and out of town, Berber and Q's Josh Katz will be taking over the kitchens of the much-loved Updown Farmhouse on 11 Feb, with a menu inspired by American BBQ and flavours, of course, from North Africa and the Middle East (book now); and last, and excitingly, JOY, the Portobello Dock sensation by Stevie Parle, posted that they are trying to come home (rumour had it a type of food court-style place was moving in, but so far, nada). Here's hoping: bring them home!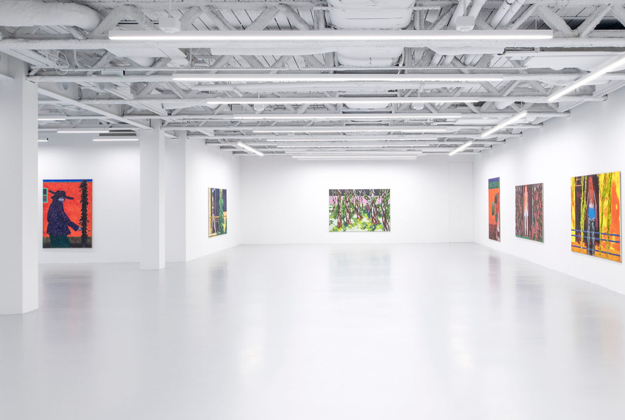 Saatchi Yates
New
Saatchi Yates

Saatchi Yates has a huge new gallery space from owners Phoebe Saatchi and Arthur Yates in St James, and is currently showing a solo exhibition of 18 large-scale works by Lebanese artists Omar El Lahib. On view until 15 March.



MORE INFO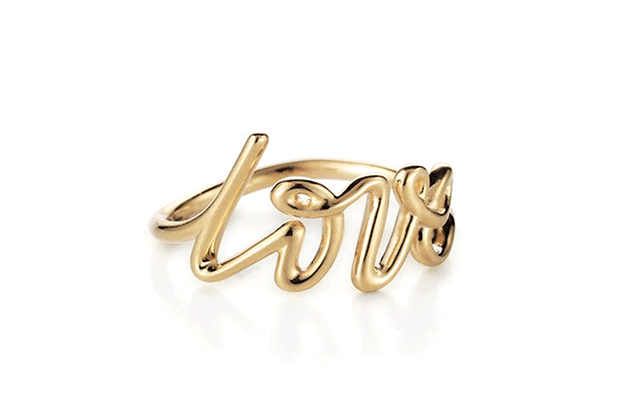 Tiffany & Co
Script
And the pendulum swings back

Script writing. Always reminds us of grade school. Well, we're seeing it everywhere lately. Bring it back?



MORE INFO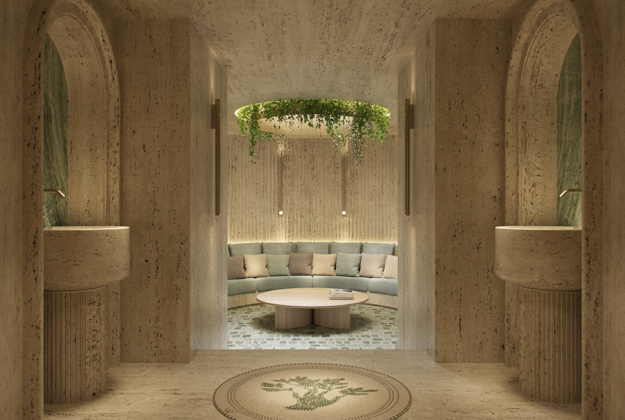 Six Senses Rome
Rome
Mo' hotels

Straight off the back of recent Rome openings from The Hoxton, The EDITION, W Hotels, and Soho House are three more big ones, all set to open soon. Six Senses Rome will have 96 guest rooms in a UNESCO-listed palazzo, complete with a new take on Roman baths and a beautiful rooftop terrace. Bulgari's Rome property will be in a 1930s Modernist building close to the Spanish Steps, and have a spa and a Michelin-starred restaurant. Rosewood's Rome property, overlooking Via Veneto, is now set to open in '24 and will occupy three buildings from the early 1900s; it will also have a spa set in the building's historic original bank vaults. Where to spa? Now that is the question…

MORE TRAVEL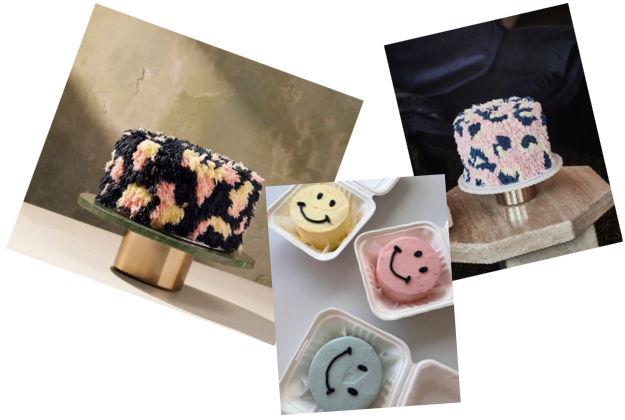 London Proof and Palm Vaults
Baked Goods
With an edge

We've been feeling like baked goods have needed a shake up: less 50s and gimmicky, more fun. The LV x YK eclairs at Harrods were a start, and now east London's Proof (as spotted on @jules_loti's Stories) are producing cakes and cupcakes that we want (the shag cakes especially). Also on the same tip are the brilliant pastel bento smile cakes from @palmvaults made by @deesbasement. Yes please!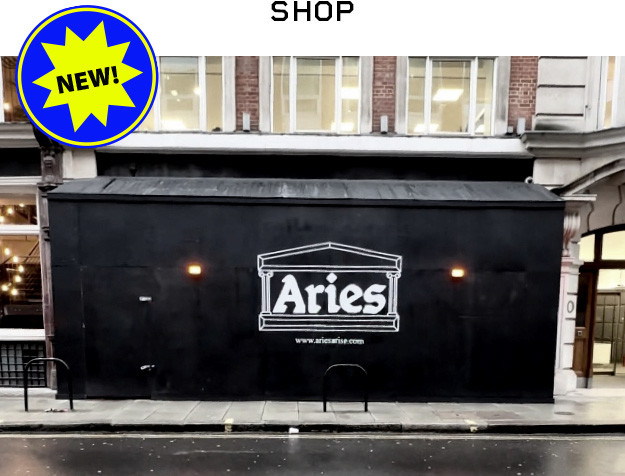 Aries
Coming soon

All we know is that they say the new Aries boutique in Soho is opening at the end of March, wahey!



FOLLOW THEM




Trullo
Wine
Add ons

We've been noticing that a few restaurants have been adding wine bars/shops lately. In Islington, Trullo have opened a 12-15 seat wine bar next door, in the space that used to be the restaurant's shop, and in Fitzrovia, Crudo Cevicheria has relocated here, and now has a small wine shop. In Hackney, Sager + Wilde quietly opened the wine and coffee shop Equal Parts, just up the road from their original location (with an amaro bar coming soon). A wine shop by Sager + Wilde? Finally.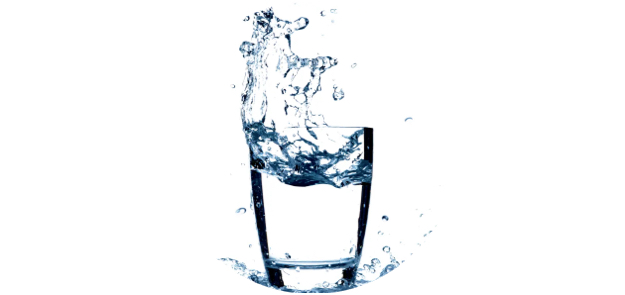 On our radar
Three to note

The new Clinic at Holland Park has a variety of wellbeing practitioners under one roof, including dermatologists, nutrition and wellbeing specialists, private GPs, facialists, and other specialised therapists. Still on skincare, we all know hydration is key for everything, and leading facialist Nilam Holmes says make sure you have hydration in your skincare, too. Hyaluronic acid is a good start; even better if you can apply it with an ultrasonic tool (read her other tips here). Lastly, probiotics have been a buzz word for ages now, and probiotics eat prebiotics (keep up), so we're increasingly hearing about both for gut health (which is key for skin health, too); Moju's new prebiotic shots were sold out at Planet Organic last weekend, meaning biotics have definitely hit the mainstream.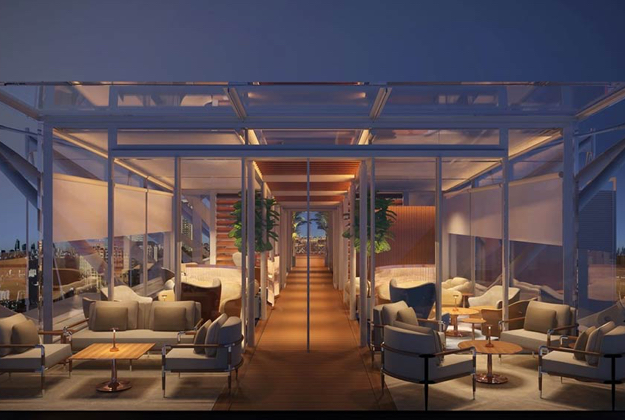 The Emory
London
To note

There are some big hotel openings happening, not only in Rome, but in our fair city too this year. First up, from The Maybourne Group (Claridge's, The Connaught, The Berkeley, etc) is The Emory, coming to Knightsbridge/Belgravia this winter, with 60 suites, a penthouse, and an ABC restaurant by Jean-Georges. Also in Belgravia, The Peninsula London, located next to Buckingham Palace, is slated to open this spring, and highlights include a multi-level innovative Chinese restaurant, Canton Blue, a modern European restaurant with Michelin-starred Claude Bosi, Brooklands, and a luxe 'grab-and-go' store, The Peninsula Boutique & Café. The 1 Hotel Group, known for sustainable practices, is opening a hotel in Mayfair overlooking Green Park this spring, with a farm-to-table restaurant and bespoke fitness and wellness centre. Also opening this spring in Mayfair is the Mandarin Oriental's second London property, suitably situated on Hanover Square; Condé Nast is out, Mandarin is in, all change!

(c) 2023 Urban Junkies. All rights reserved.

Reproductions of any portion of this website only with our express permission. Urban Junkies is a free weekly mailer. All listings and features are editorial: We do not receive any payment from venues, artists or promoters. Every effort has been made to ensure accuracy of information listed but we cannot accept responsibility for errors or omissions.

We have updated our terms and conditions link and privacy policy link to make it easier for you to understand what information we collect, how we use it and what rights are available to you to control your information. The privacy and security of your information are very important to us. If you have any questions or comments, please send us a message by info@urbanjunkies.com. Thanks as always for reading UJ.