It really does feel like everything has gone digital these days. And there's a lot of good out there that should be seen. But let's also remember to read a book, see a concert, take a walk. It can't all be lights and action. Have great weeks all.



xx Taryn and Team UJ xx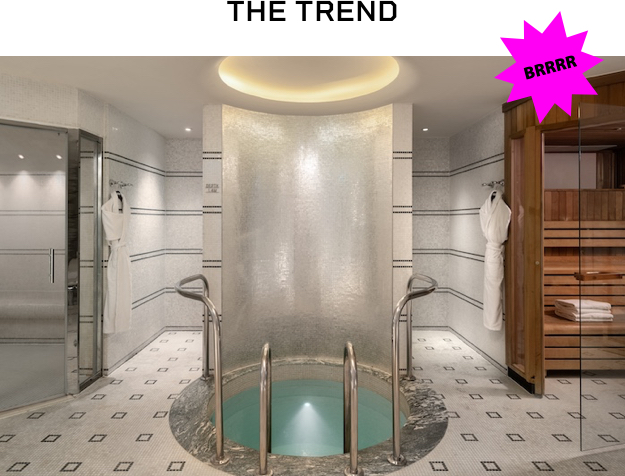 The Beaumont
Cold Plunges

Seems like every other person these days is moving a cold bath into their garden. If you don't have the space but would like to take the plunge, three London options include: on the atmospheric side, Aire Ancient Baths in Covent Garden (check your phone, do the circuits and then take the plunge); on the luxe side, The Beaumont Spa, where you can plunge and then head to the (excellent) bar; and on the basic side, The Porchester Spa in Bayswater, which is referred to as London's oldest spa and has Victorian bathhouse vibes, a cold plunge, three Turkish hot rooms and more – note that Sunday is the only mixed day.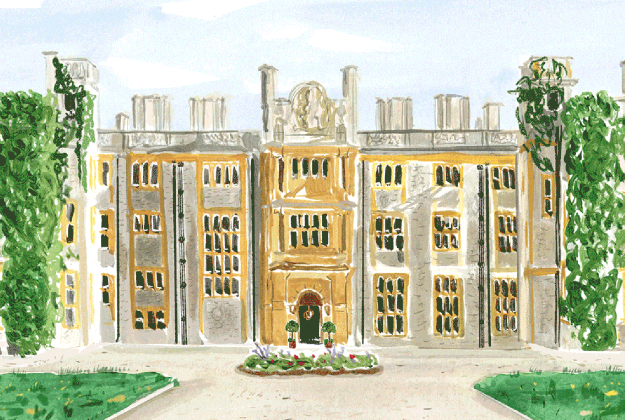 Estelle Manor
Cotswolds
Roadtrip

A few new things in the Cotswolds for your radar. The Bamfords certainly aren't resting on their JCB / Daylesford laurels. Knowing that health is wealth, their Bamford spa offering is expanding to soon include The Club Bamford, a new luxe wellbeing emporium complete with on-trend things like padel, IVs, cryo, ice and hot plunge pools, all set in the Daylesford Farm. At the 600-year-old coaching in, The Lygon Arms, chef James Martin has taken over both restaurants, the Grill and the Tavern, and the glam Mayfair members' club Maison Estelle – by the owners of Ennismore – is opening Estelle Manor in Eynsham. Oh, and Cowley Manor will be re-opening as Cowley Manor Experimental in July.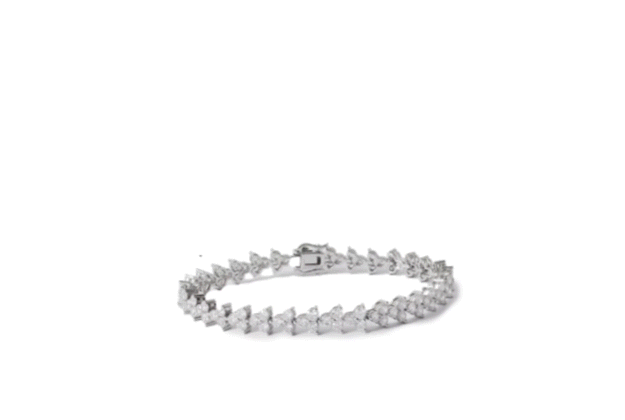 Diamante
Bada bling. Sparkles for him and her.

MORE INFO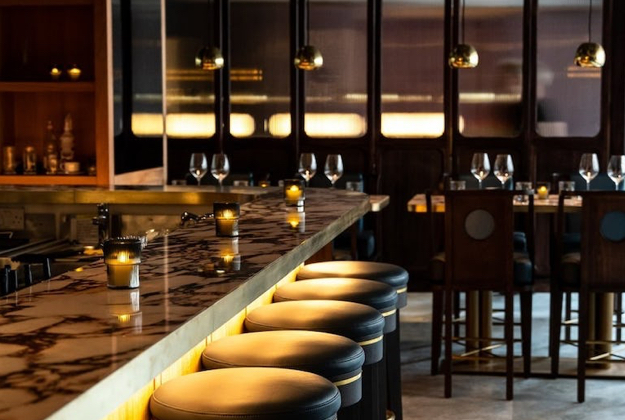 Gouqi
Around Town
To note

First, the one we want to try: Gouqi, from the former executive head chef at the Hakkasan Group, has just opened in St James's and it looks like (another) delicious, opulent, contemporary Chinese. Also in Mayfair, Mano Mayfair, which describes itself as a 'lively, swanky Brazilian-fusion restaurant', opens at the end of the month, and Fortnum's will be launching their new Food & Drink Studio then too. In Kentish Town, The Parakeet, with Ben Allen (Brat) at the helm, launches on the 23 March and will (unsurprisingly) focus on dishes cooked over flames (it sounds great); and over in King's Cross, Patrick Powell and Harry Handelsman, who have worked together at Chiltern and Allegra, will be opening The Midland Grand Dining Room in April, with a menu that's based on French cooking, with a lighter approach. For events, Wolfgang Puck's famed Spago will be at 45 Park Lane for four nights from 30 March, and John Javier will be at Bar Crispin in Soho for one night only on 6 April, to preview his soon-to-launch Chinese restaurant concept via five courses, alongside natural wines. And finally, Holland Park's Supermarket of Dreams is now operating as an izakaya every Tuesday-Saturday, 6:30-11PM, with reservations here.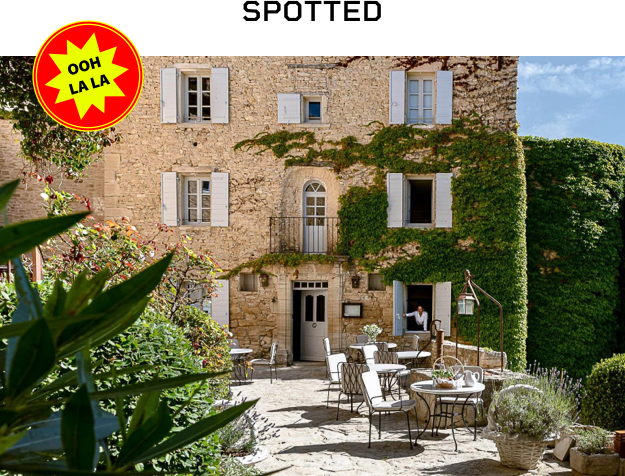 Hotel Crillon Le Brave
Provence
Here, there, everywhere

Seems like it's the spring of (bling) Provence in London, especially in Mayfair. Launched at the end of last month, Socca on South Audley Street, by restaurateur Samyukta Nair (Koyn, MiMi Mei Fair) and much-loved Michelin-starred chef Claude Bosi, has whole salt-baked sea bass and gratin of tripe and cuttlefish (which Jay Rayner loves); and coming at the end of April is Riviera, which will be in the old (large) Sake no Hana site on St James's Street and will have sea bass papillote and chateaubriand. If you want the real thing, head to Hotel Crillon Le Brave, who have a relaxed Easter weekend offering, or check out onefinestay's new selection of properties in Provence.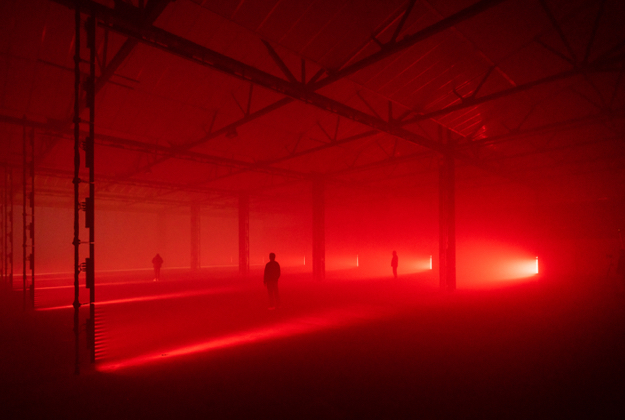 Thin Air
Take 2
Digital experiences

Thin Air at The Beams lets you 'experience art at the boundaries of light, sound and space', via the work of seven contemporary artists in a warehouse setting. On until 4 June. And if you haven't noticed The Outernet on Tottenham Court Rd yet, it's a huge four-floor space that has the world's largest LED screens, with spaces for exhibitions (The Spaces In-Between is on now, free), gigs, restaurants, bars and more. A whole new world indeed.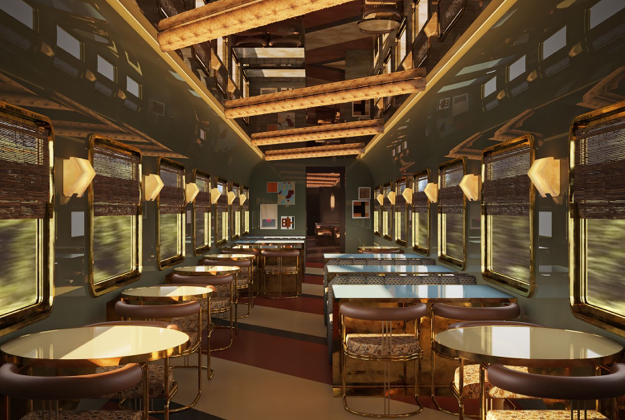 The Orient Express La Dolce Vita
Train
Choo choo

We all want to do more train travel, it seems. A couple new ones for you include The Good Night Train, which is a sleeper train connecting Brussels to Berlin (so you can get to Berlin from London via the Eurostar with a quick change in Brussels), operating from 25 May. On the more 'blow the bank' end, The Orient Express La Dolce Vita has 12 updated design-led cars, and will be travelling to lesser-known Italian spots. And over in Spain, 31 of their new high speed trains are supposedly too wide for the tunnels and have to be redesigned, to the tune of a 258 mill blunder. Oops. This could happen to us….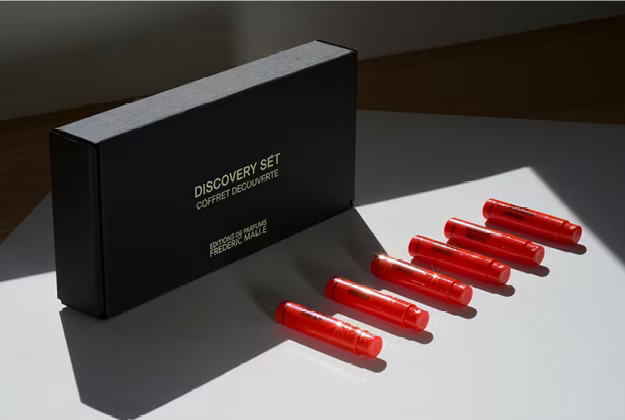 Frederic Malle
Perfume
Minis

We love travel size scents – allows you to essentially try before you (fully) buy. Both Loewe and Maison Margiela have good exploratory packs, while Frederic Malle has sample sets and 10ml travel sizes for a fraction of the cost.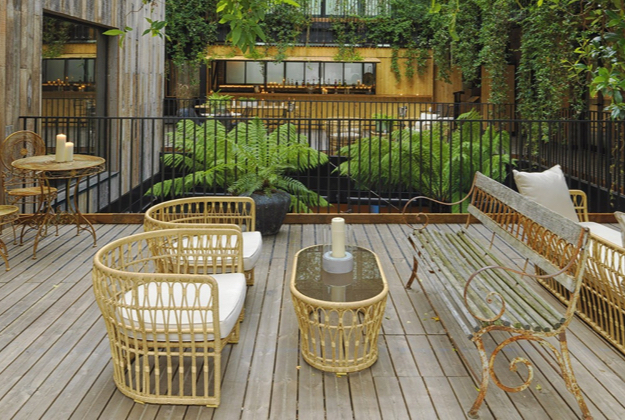 The Mandrake
So 2023
Spiritual Concierge

So, joining the ranks of the "No-mellier" as a new 2023 term is the "Spiritual Concierge", an offering that The Mandrake hotel now has – and that we're sure you'll see more of soon.

MORE INFO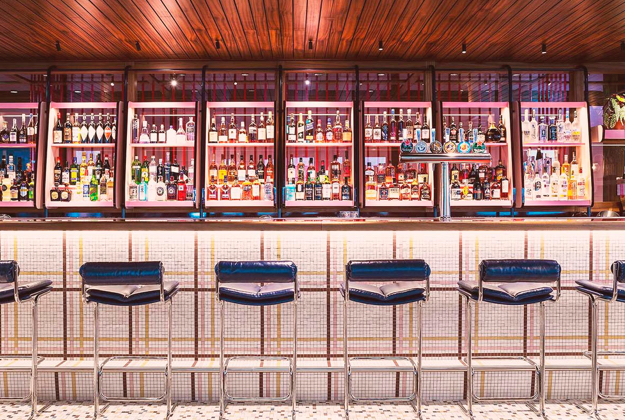 The Double Standard
Brunch
Weekend lunch

Argh. That word; brunch. Gets us every time… But there are some good ones coming through, so let's just call it weekend lunch (out loud) and move along. Ones to mention include The Double Standard's new menu, which is a combo of British and American faves, with great tunes. Abuelo in Covent Garden combines Australian and Latin American flavours, which is a nice change; Officina 00 has a new Neapolitan brunch menu in Fitzrovia; Mayfair's Saltie Girl, which is receiving great reviews, has a new luxe brunch with things like scrambled eggs with caviar and breakfast carbonara; Yashin Ocean House are bringing back their sushi and Champagne or sake brunch; and lastly, It's Bagels have a collab with Eggbreak this month, with a tribute to the NYC BECSPK (the bacon, egg, cheese, salt, pepper, and ketchup) breakfast bagel. Sounds great, but hold the ketchup for us please.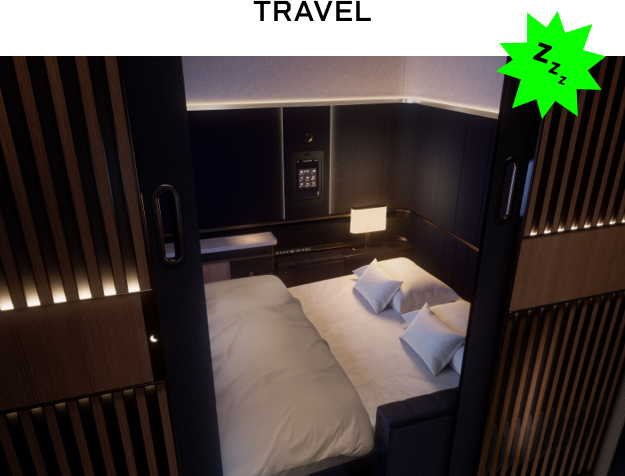 Lufthansa
Fly
New configurations

We did trains, now we have some plane news. By 2024, Air New Zealand will have sleeping pods that you can book for four hours at a time on their 17-hour flight. If you're able to splash, Air France now have doors on their business class pods (wahey!) and BA do too (just check to make sure your plane has this before you book, as not all planes do yet), with new configurations so there's no more stepping over fellow passengers – a serious game-changer. If you can really blow the bank, Lufthansa will have suites with double beds and controllable heating come 2025… let's take a guess at the price, shall we?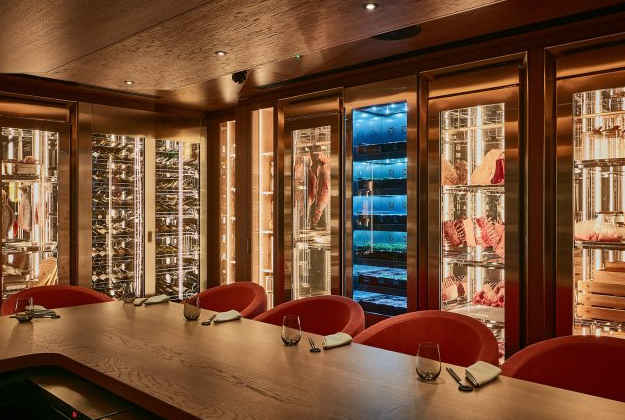 Humo
Chef's Tables
FYI

Humo – which we're hearing very, very, good things about – has a new chef's table, Abajo; the new Mandarin Oriental Mayfair will have two restaurants, with chef Akira Back at the helm, one of which will have a 14-seater chef's table experience showcasing his modern Japanese with a Korean-American influence; and there's a one-off Best of Europe Cheese chef's table dinner at The Potted Shed, in Firmdale's Dorset Square Hotel, on 28th March (now sold out but check on the day for cancellation).

(c) 2023 Urban Junkies. All rights reserved.

Reproductions of any portion of this website only with our express permission. Urban Junkies is a free weekly mailer. All listings and features are editorial: We do not receive any payment from venues, artists or promoters. Every effort has been made to ensure accuracy of information listed but we cannot accept responsibility for errors or omissions.

We have updated our terms and conditions link and privacy policy link to make it easier for you to understand what information we collect, how we use it and what rights are available to you to control your information. The privacy and security of your information are very important to us. If you have any questions or comments, please send us a message by info@urbanjunkies.com. Thanks as always for reading UJ.