So, we're through two of the three bank holidays this month. Let's enjoy the lead up to the last one, because after May, it's really all systems go for what is sure to be a hectic summer. If you need something to read, DJ Fat Tony and Michael Hennegan's book I Don't Take Requests is out in paperback soon and is an excellent poolside/park companion. Have great weeks all.

xx Taryn and Team UJ xx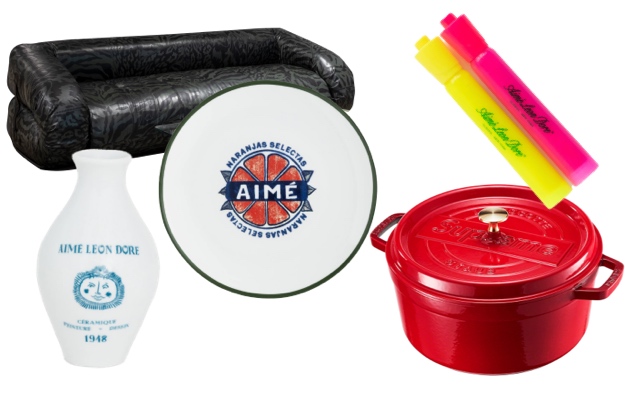 Street-style Homewares
New wave

Sure, the big fashion houses have been doing it for ages, but lately we've been noticing more street brands getting in on homewares too. For us it started with the Virgil for IKEA rugs (remember those?), but three more recent ones to mention include the Supreme x STAUB cocotte collab, Aimé Leon Dore plates, vases, or even highlighters (we don't want to love these but we dooooo), and we just noticed the EXCELLENT (and not for sale) bespoke Italian Leather Anfibio x Aries sofas by Giovannetti Collezioni and printed by Serigold in the Aries store. Swoon.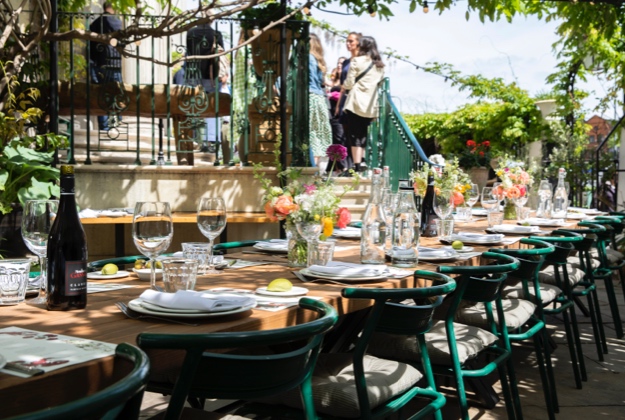 John Carey
Brunswick House Breakfasts
Form an orderly queue

Jackson Boxer is busy. But that's seemingly driving him to be even more inspiring than ever – and we're noticing it especially on the breakfast front at Brunswick House. Limited edition/one-off lobster benedicts with XO hollandaise for £15? Ooooh. Or what about a breakfast sandwich with cave-aged gruyere, shiitake XO, and Tasso ham on a buttered brioche? Yes please. How about chicken fat hash browns with cuttlefish over coals and a fried egg? (This was on the weekend lunch menu and looked delicious.) Wow. Let's see what he (and his team) do next.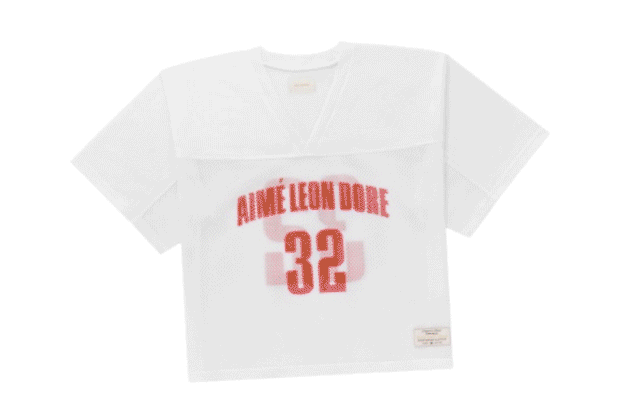 Aimé Leon Dore
Mesh
Aimé Leon Dore

We're seeing mesh everywhere, but decided to keep it with one brand for this.

SHOP NOW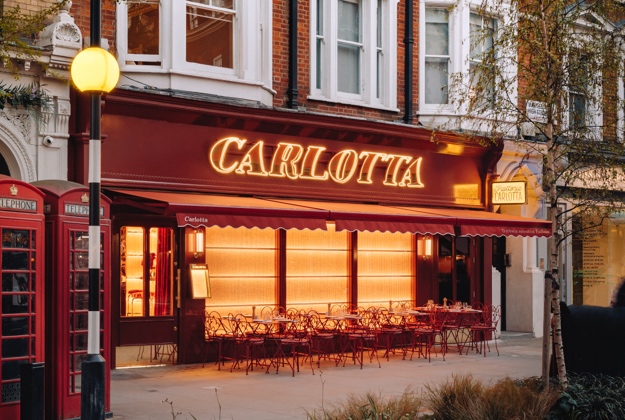 Big Mamma
Dining
Around town

Just when we thought we were over Big Mamma everything (sorry guys!), they open Carlotta in Marylebone, an homage to Italian culture in America, and we're right back in. Also in Marylebone, BAO Mary is BAO's new Taiwanese dumpling house and over in Chelsea, The Campaner, the first international restaurant from the group behind the much-loved BCN restaurant Terraza Martínez, has just opened in the Chelsea Barracks – we'll be there for the monkfish and lobster casserole. In west London, Harvest, from the chef behind Six Portland Road and Parlour, has just opened in Kensal and in Mayfair, 20 Berkeley, the new British produce-led restaurant with the Creative Restaurant Group supporting it (HUMO, Endo at Rotunda, SUMI), is opening (17th) in a space that's been designed to feel like a country manor.

As for drinks, Vinum, a subterranean wine bar with innovative bites (Japanese scallops with wasabi caviar and teriyaki) has just opened in Mayfair, the art'otel's rooftop bar/ terrace is now open in Battersea, and great news just in that P Franco will be re-opening after a successful crowd funder. Also, Ottolenghi now have their own wine, in collaboration with Krasna Hora.

For something seasonal, Seabird at The Hoxton, Southwark are launching their 'Sunday Sessions' this Sunday (12-6PM), with a Med-inspired menu, sharing cocktails, live music, raw bar, and roaming oyster shucker on their open air terrace, in (hopefully) the sunshine.

And lastly coming soon, Aulis, Simon Rogan's experimental hole in the wall, is getting a gloss-up, and will be re-opening end of month with room for 12 diners, and a lounge.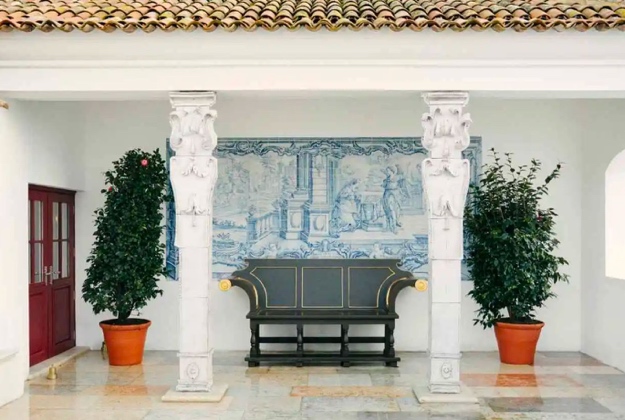 Vermelho
Melides, Portugal
Vermelho

Christian Louboutin has a hotel, and it looks exquisite! 13 bedrooms, located in the lesser-known location of Melides. The restaurant has white tablecloths and red wicker chairs, the bedrooms have crisp sheets and artisan tiles, and the nearby beaches look deserted. It truly looks perfect.

MORE INFO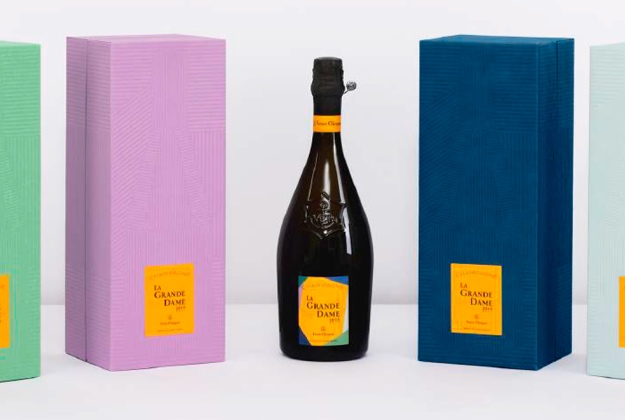 La Grande Dame 2015 x Paola Paronetto
Six bottles

We love these colours! A collaboration between Veuve Clicquot and their newest vintage La Grande Dame 2015 and Italian artist Paola Paronetto, this six bottle collection is available at Selfridges and clos19. To celebrate the partnership there will be a limited edition Garden Gastronomy menu by chef Sally Abé at The Pem – book now for dinners from 8 June.

Selfridges | clos19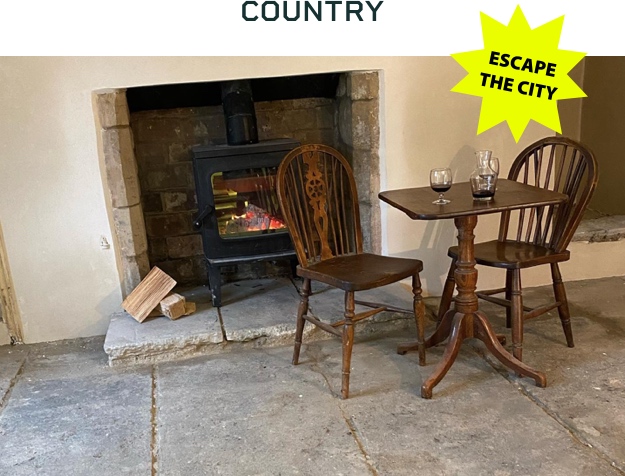 The Three Horseshoes
Somerset

News just in, Max Wigram has just opened a pub with five bedrooms in Batecombe, Somerset, with Margot Henderson from Rochelle Canteen at the helm in the kitchen, and as you'd expect, it looks goooooood.

MORE INFO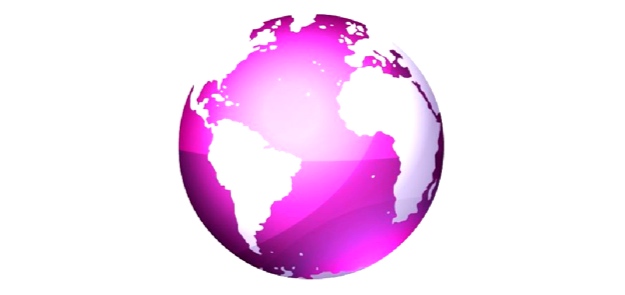 Earthed
In beta

Earthed is the new platform with some well-known backers (Cara, Sienna) that gives people the tools to live better with the environment. Expert-led courses like urban gardening and no-dig growing will teach people how to do things that will help slow the climate crisis. They're currently looking for investment, and membership will be by subscription.

MORE INFO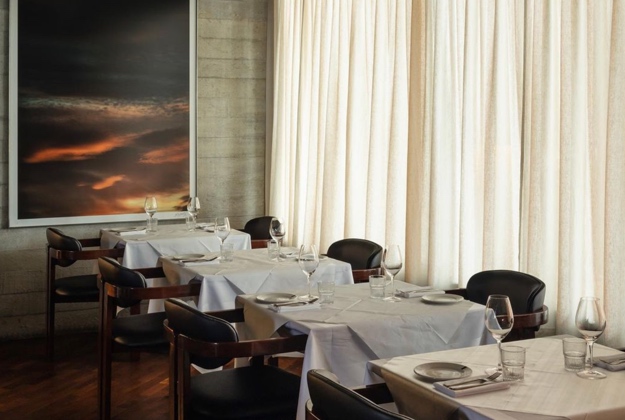 Lasdun
Culture Dining
New guard

Lasdun is the new restaurant at the National Theatre by the team behind the much-loved east London restaurant The Marksman Public House, and coming to the National Portrait Gallery is Portrait, by Richard Corrigan (22 June), with sculptures, panoramic views, and a menu that's inspired by his signature dishes.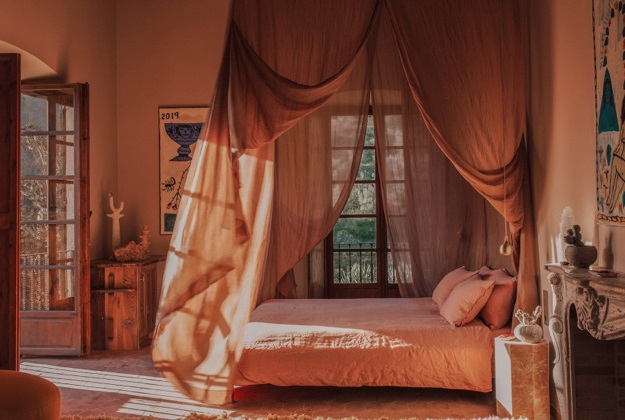 Hotel Corazón
Mallorca
Hotel Corazón

We've always said it's hard to find a hotel close to Deià. Sure there's Belmond's La Residencia, and some smaller options (Sa Pedrissa), but it's really either very expensive, or quite hard to find a room. Hotel Corazón is a new 15-bedroom renovated finca in Mallorca, in a prime position that's in between Deià and Sóller, amidst the Tramuntana mountains and the Med Sea. They have a farm, restaurant, art space and shop.

MORE INFO


Hooke
New
Hooke

Is longevity the new wellbeing word of the year? May sounds a bit Succession/Living +, but living longer – and planning to do so – sounds good to us. One new company focused on longevity is Hooke, a 'diagnostics screening and health management service' in W1. Looks good, but after glancing at their costs, it will likely be prohibitive to most of us (£36K per annum for a membership). But if we had that laying about, having a respected company on hand for appointments, guidance and support for all things health, is a service we'd spend on.

MORE INFO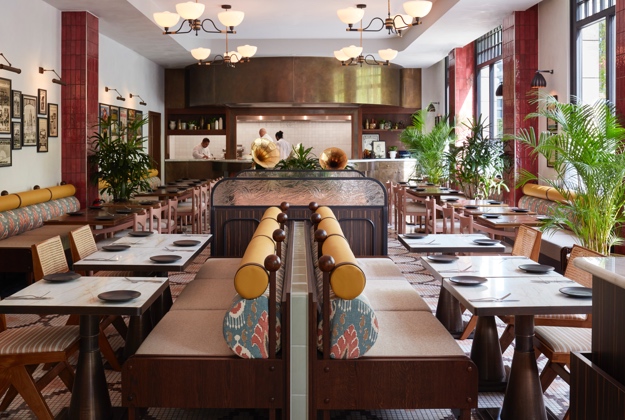 West Berlin
New Hoxton

Another day, another Hoxton it seems, and this one's in west Berlin's Charlottenburg neighbourhood. Looks like this one follows the usual format – simple-ish, well-designed rooms, an apartment for events, and a great location – but what we're increasingly interested in is The Hoxton's F&B offering; this one has a House of Tandoor and Teahouse, both with Indian cuisine. Interesting.

MORE INFO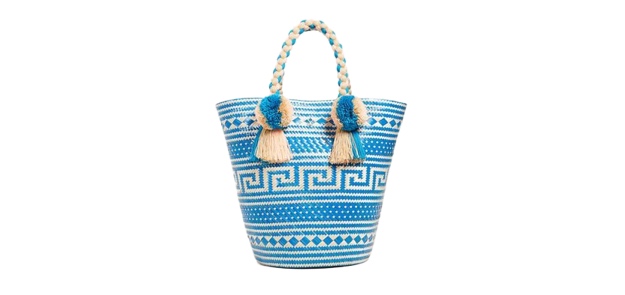 Yosuzi

Yosuzi
At Laylow

Today and tomorrow, Venezuelian hat/bag brand Yosuzi is popping up at Laylow, with new collection pieces, as well as a selection from their archive at 50% off.

MORE INFO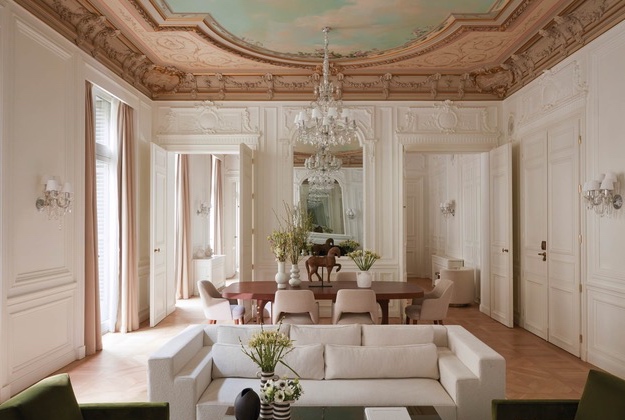 Maison Delano Paris
Paris

We loved the Delano South Beach. Often our Miami base for things like WMC (which is what it was called when we used to stay at the Delano), it's been closed for over three years – and definitely has left a vacant mark on the SoBe strip. Well, it's back, and its first new property has been opened in Paris, aptly called Maison Delano Paris. Although the the Starck stark whites and Ghost chairs from the original Schrager hotel are gone – there are still Delano South Beach elements including billowy drapes, lots of white/creams, and minimalist rooms. Everything feels updated though and softer somehow – perfect for the 18th century mansion it's located in. They also have a restaurant, La Chambre Bleue, with Spanish Michelin-starred chef Dani García at the helm and a Delano bar. This is the first property of a Delano international roll-out.

MORE INFO



Music
Club night and concerts


(c) 2023 Urban Junkies. All rights reserved.

Reproductions of any portion of this website only with our express permission. Urban Junkies is a free weekly mailer. All listings and features are editorial: We do not receive any payment from venues, artists or promoters. Every effort has been made to ensure accuracy of information listed but we cannot accept responsibility for errors or omissions.

We have updated our terms and conditions link and privacy policy link to make it easier for you to understand what information we collect, how we use it and what rights are available to you to control your information. The privacy and security of your information are very important to us. If you have any questions or comments, please send us a message by info@urbanjunkies.com. Thanks as always for reading UJ.