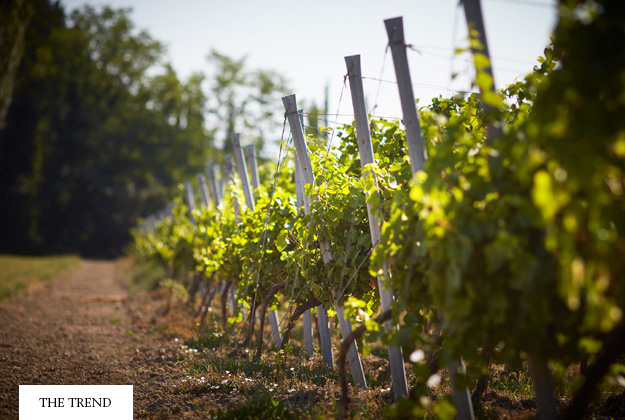 Photo: Fontaine du Clos, Wanderlust Wines
Grounded
Wines come home
It's not by accident that we're talking about wine once again this year. From unfiltered and low-intervention to members-only wine storage and discovery rooms, the shake-up continues.

Now's the ideal time to start stocking up ahead of the holidays, and a bit of research goes a long way. Instead of traditional tastings, Berber & Q Shawarma Bar have something different planned, from the ground up. They're using magma, salt and peak soil to frame their Dirt series, tracing the properties of volcanic wines, wines of the sea, and mountain wines with leading sommeliers showcasing the best bottles from their chosen soil. The sommeliers go head to head to see whoever's wine bins are emptied first. We love Dirt's elemental approach – pick a favourite and theme your wines around it for the season.

It's always the way: however well you stock up, when you're a bottle short of a party, it shows. Newly launched wine merchant Wanderlust is changing that. A first for a London wine merchant, they're offering Wine On Demand, delivering sustainable wine from small producers within the hour. And unlike other delivery services, because it's directly from a merchant, you're paying for better quality wines with fewer people taking a cut.

Takeaway on tap? Now we're talking. Weino BIB sell artisan, natural and craft wines via taproom, with 20 available at their new permanent spot in Dalston. Their eco bags (available in 'picnic', 'dinner' or 'party' sizes) also keep the wines fresher for longer than storing by the bottle. And no corkscrew to track down! Suddenly bag-in-box wine sounds a good deal more appealing…

So when the last minute drinks land on your doorstep this winter, there's no excuse for being caught short!
Duddell's
New Openings
From high-end dim sum to a do-it-all destination out west
Just in case your pre-Christmas diary wasn't full enough already, here's a few highlights from our radar. Try Duddell's Michelin-starred dim sum, head to Soho for the reopening of The Blue Posts by the team behind UJ fave The Palomar, and head west for winter appropriate alfresco from Pergola at The Prince. Also, The Good Egg Kingly Street is on soft launch from 28th-29th. Naturally it's pretty booked up already, but there's also room for walk-ins if you're in Carnaby and you want to try your luck.
Charles Pelletier
Discover where the co-founder of new culinary hotspot Serge et le Phoque wines and dines.
All-time favourite London restaurant?
Hoppers do incredible Sri Lankan – they really know their food.

Where do you go when you want to celebrate?
We tend to head next door to The Blue Posts pub.

Favourite international bar?
Le Mary Celeste in Paris. The owner, Carine, is my wife's best friend and godmother to our daughter.

Your ideal day off?
Spent in the English countryside.

Who is the chef to watch right now?
Nurdin Topham at the Michelin-starred restaurant Hedone in Chiswick.


City File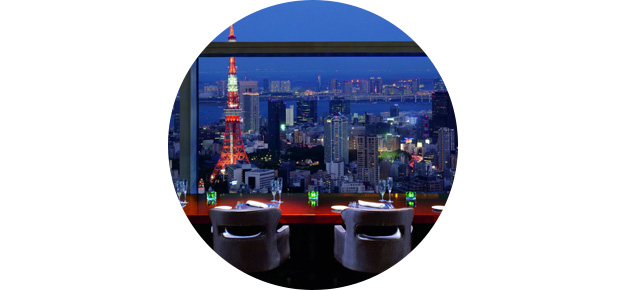 Lauren Kocher's Tokyo
Heading to Tokyo Dance Music Event this weekend? We've got you covered
As a 10-year-strong Tokyo resident, Lauren Kocher, founder of the Tokyo Dance Music Event and head of special projects at Sony Japan, is the perfect person to talk us through her hotspots in the Japanese capital.
Read more
Sponsored Listing
Only a few days to go
Don't miss Oblix East's Tanqueray No. TEN treehouse transformation
There are only a few days left to book tickets for Oblix East and Tanqueray No. TEN's collaborative party on the 2nd of December. Don't miss out on a night of festive fun in their immersive treehouse installation, with cocktails and canapés, and a set from DJ ReviveHER to take you well into the evening. Whilst you admire the views amongst the vines and branches, World Class bartender Jamie Jones and the Oblix bar team will prepare Tanqueray No. TEN cocktails throughout the evening. Tickets are £20, inclusive of an arrival cocktail and canapés – meet you at the treehouse at midnight.
Book now





(c) 2017 Urban Junkies. All rights reserved.

Reproductions of any portion of this website only with our express permission. Urban Junkies is a free weekly mailer. All listings and features are editorial: We do not receive any payment from venues, artists or promoters. Every effort has been made to ensure accuracy of information listed but we cannot accept responsibility for errors or omissions.