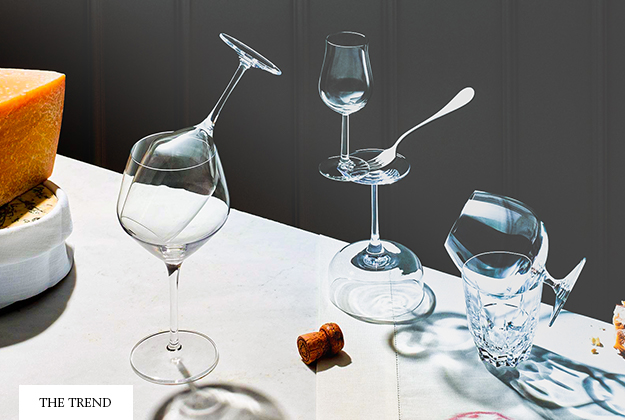 Clos 19
Private Lives
From Michelin-starred catering in your own home to a night at your own private restaurant, things are getting a little bit more intimate than restaurant dining. Staying in is the new going out, but the humble dinner party is ready for a makeover, and we're here to show you how.

Michelin-starred food at home? It's possible. Christopher Bower has just launched his private dining service, Olive and Thyme, and rates start at £55 per head – we're intrigued. Formerly executive chef for Thackeray's Restaurant in Royal Tunbridge Wells, Olive and Thyme's menus are full of foraged produce and game, and even offer wine pairings, so you can create everything that's great about those memorable restaurant meals in your own home.

For supper club lovers who love dinner in an unusual setting, Grub Club's Adopt a Chef scheme allows you to pick a chef to cater for you and your party. They'll match the chef to the kitchen, creating a private restaurant for the night, and a total one-off for your friends. Choose your chef and your budget and let Grub Club and their adopted chefs do the hard work for you.

Something special in mind? The charms of Clos19's Become the Host experiences are hard to resist: they've thought of everything. Their tailor-made holiday dinner package provides all the ingredients for a gathering at home to truly impress: from a personal event planner to a four course menu curated by a private chef, to wine, Champagne and spirits selected from the Clos19 portfolio, a private sommelier and even table decorations by Studio Marianne Guély.

With chefs like these, who needs reservations?
Carnaby Cool
An influx of new restaurants hits UJHQ
With Breddos, Pastaio and The Good Egg all opening up in the past few months, Carnaby is on fire right now. And it doesn't stop there – UJ fave The Rum Kitchen has just had a seriously good refurb (check it out during their 5-7pm happy hour), hyped seafood pop-up CLAW is settling in Kingly Court for good on the 3rd January, and chic subterranean bar Disrepute is on our radar as a post-work watering hole.
The Weekend
| | | |
| --- | --- | --- |
| | With only two official weekends before Christmas, there's a lot to fit in. Indulge yourself with unlimited prosecco on Friday, head to the Roundhouse to see Soulwax on Saturday, and try out Ikoyi's new feasting menu on Sunday. | |
Photo: © Johan Persson
Sponsored Listing
Wry, funny and touching
Fancy some theatre to kick off 2018?
When the party season is over, it's time to get cultural. Start off 2018 as you mean to go on: with a dose of critically-acclaimed theatre. Following a sell-out run at the National Theatre, the five star production of Beginning transfers to the West End from the 15th January – 24th March 2018. Justine Mitchell and Sam Troughton reprise their roles as Laura and Danny in a story about those moments of risking your heart and taking a chance. The Evening Standard calls David Eldridge's masterful new play 'the (anti) romance for 21st century London, and quite simply, magnificent.'

Every story starts somewhere. It's the early hours of the morning and Danny's the last straggler at Laura's party. The flat's in a mess. And so are they. One more drink?
Book now
Rainer Becker, Zuma
In light of Zuma's 15th anniversary, we spoke to chef-founder Rainer Becker about his favourite spots in the capital. Happy birthday, Zuma! Find out what we love about celebrating there here.
All-time favourite London restaurant?
The River Café.

Where do you go when you want to celebrate?
La Petite Maison in Mayfair.

Where do you go for a culture fix?
I love the Tate Modern, and always make a point to visit when there's an exhibition I like.

What's your local?
I'm lucky enough to live close to Riva.

Tell us the one thing you can't live without right now?
Always my family, I can live without everything else.


Experiential Christmas Gifts
For those that really seem to have everything
Know someone who has everything? Have a friend that's really hard to buy for? Then check out our hotlist of experiential Christmas gifts and give them something to really remember, from a night in a treehouse to a journey on a private jet.
Read more
City File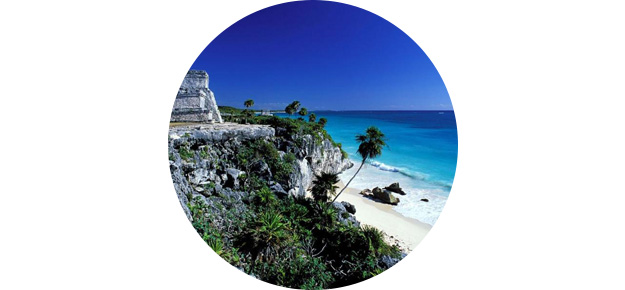 Fiona Leahy's Tulum
The celebrated creative guides us around her Tulum
As the founder of her own eponymous creative event and production agency, Fiona Leahy knows what's chic. It's time to discover hotspot-du-jour Tulum through her innovative lens.
Read more
Enrica Rocca Cooking School
Pasta, vino and fun!
With the wave of new Italian restaurants opening in London recently (Passo, Flour & Grape, Harry's Dolce Vita, we could go on…), we decided it was high time we learned how to make pasta ourselves. So we booked in for a day course at the Enrica Rocca Cooking School, where we learned to make homemade pasta and a whole lot more, in an atmosphere that was good enough to make us want to go back.
Read about our day here
Sponsored Listing
Skate by day, dance by night
Make sure to pencil in some time to visit
Whether it's whizzing around the rink with your friends by day, or listening to some of London's best musical selectors by night, Skate at Somerset House is an essential part of the festive season in the capital. It doesn't stop at Christmas though: head there for a New Year's Party to remember with views of the fireworks, raclette and Champagne, or try it in 2018 with Strut vs. Sofrito and Mr Jukes providing all the afrobeat vibes you need to cure the January blues.
Find out more





(c) 2017 Urban Junkies. All rights reserved.

Reproductions of any portion of this website only with our express permission. Urban Junkies is a free weekly mailer. All listings and features are editorial: We do not receive any payment from venues, artists or promoters. Every effort has been made to ensure accuracy of information listed but we cannot accept responsibility for errors or omissions.