| | | |
| --- | --- | --- |
| | … ate all the mini eggs, this week it's all about fitness and R&R – check out our wellbeing section for inspiration. Other than that, we also (always) have wine on the mind, so check out our Grape Expectations trend if you love the good stuff too. Looking for a spring getaway? After our recent trip to Verbier (thanks Grey Goose), we've done a mini guide. It's a great choice for a last minute trip – the conditions are still good and there's a Haute Cuisine event on from today – so the time is now. For sun, we're looking to Ibiza (YASS!) and we've added two White Isle hotels to our Do Not Disturb section, so get planning! Lastly, we're excited to get to Scott Hallsworth's Freak Scene, and we're not so patiently waiting for Jackson Boxer's St. Leonards, too. And we've come full circle. Enjoy the rest of this short week! Fitness, wine, food, repeat. | |


P. Franco © Matt Hickman / Matt the List
Grape Expectations
Keep it local
A new band of neighbourhood wine bars are bringing old faithfuls and familiar faces to new locales, with Good Neighbour in Camberwell, Vins in Canonbury and news of P.Franco's next iteration.
Read more
Coal Drops Yard
New Openings
Barrafina goes big in KX, Scott Hallsworth gets freaky in Soho
First things first: BIG news from the Harts Group. They're practically taking over the new Coal Drops Yard development in King's Cross, with Barrafina, Casa Pastor (a bigger version of their much-loved taqueria, El Pastor) and a new wine bar (aptly named The Drop) all settling in this autumn. Talk about expansion! Closer to UJHQ, Scott Hallsworth's Freak Scene has finally opened its doors for good in Soho, and over in Shoreditch, Jackson Boxer and Andrew Clarke are to open St. Leonards – a homage to fire and ice.
City File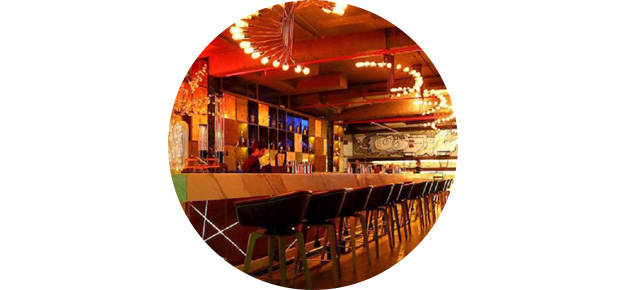 Lukan's Delhi
Discover our insider guide to the Indian city
Ever wanted to explore the historic streets of Delhi, but feel like you don't know where to start? Let burgeoning DJ Lukan, a.k.a Nakul Mehan, be your guide to where to stay, eat, drink and visit.
Read more
Fin Spiteri
As head barman of the new Rochelle Canteen bar at the ICA, it's safe to say Fin Spiteri knows a thing or two about where to drink in London.
What's your favourite London restaurant?
Barrafina – it's always a nice treat to pop in for lunch and watch the chefs cook your meal in front of you. By going on your own you can usually beat the queue too!

Where do you go to celebrate?
To celebrate my wedding this year we've booked the private dining room at St John. It's really special – the perfect place for friends and family to enjoy a proper shared meal.

What's your local?
A great cocktail bar called Ladies and Gents in Kentish Town. Built in an old, underground Victorian public toilet this bar does serious drinks in a relaxed environment and I'm usually still there when the lights go up!

Read full interview


The Weekend
| | | |
| --- | --- | --- |
| | Are you ready to weekend? We are! Start things off with a screening of cult favourite The Fifth Element at Backyard Cinema, test out an artistic brunch at the Tate, and head to new Shoreditch opening Lahpet for their soft launch. | |
Top 5: Neighbourhood Restaurants
What's good in the hood
We love Trullo, Perilla and Brawn, and it feels like the list of low-key neighbourhood restaurants worth exploring a new post code for just keeps growing. Want to find out some of our recent favourites? Keep reading…
Read more
Verbier
We hit the slopes with Grey Goose
Want to see what we got up to on our recent trip to Verbier? Read our mini guide on where to eat, drink and stay.
See more
Do Not Disturb
| | | |
| --- | --- | --- |
| | Thinking about your next trip abroad? Whether you want sun, snow or slick in the city, we've got a hotel for you. Check out our latest reviews now. | |





(c) 2018 Urban Junkies. All rights reserved.

Reproductions of any portion of this website only with our express permission. Urban Junkies is a free weekly mailer. All listings and features are editorial: We do not receive any payment from venues, artists or promoters. Every effort has been made to ensure accuracy of information listed but we cannot accept responsibility for errors or omissions.