If you're looking for ease, great service and Alpine vibes in the heart of town, you've come to the right place.
The Vibe
Spa, ski, sledge, slings: there's a lot to do here. The lobby is bustling from day to night and everyone seems to be having a very good time. This is Disneyland for adults. The usual W crowd is here – urbanites looking for a bit of a scene – but there were some families around, too.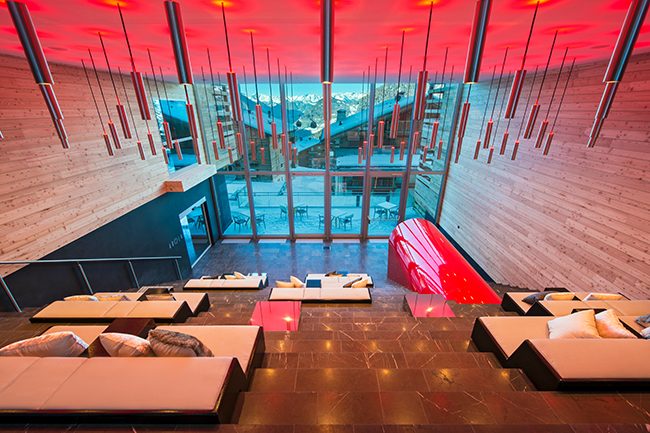 Monumental Staircase Photo: © Yves Garneau
The Room
We've decided we need a fireplace in our room. IMMEDIATELY. After you figure out how to put it on (it's not hard, hold the button for three seconds, we just have no patience), it's amazing to be able to go to bed and wake up to gentle flames. The chalet chic décor is of course fitting, and a coffee on the terrace is a great way to start the day. Closets are ample and tucked away – good for storing all your ski kit – and rooms are generous in size. The standalone tubs are very welcome after a long day on the slopes, and there's a rainforest shower too.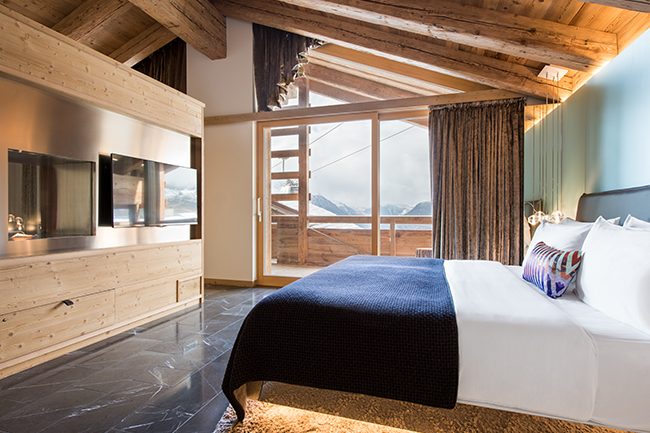 Fabulous Suite Photo: © Yves Garneau
The Food and Drink
With multiple restaurants and bars here, you definitely won't starve. Breakfast is included and with things on the menu like poached eggs raclette on brioche, you'll make it until lunch with no problem. Restaurant highlights include the Eat-Hola Tapas Bar by  two Michelin-starred Sergio Arola, Carve Sushi and Arctic Juice and Café for a health fix. As for room service, there's plenty for late night snacks – think kale salads, tacos and more. The W Living Room here has acts nightly singing all the old hits. Want to check out bars and restaurants off campus? Get some tips from our recent trip to Verbier.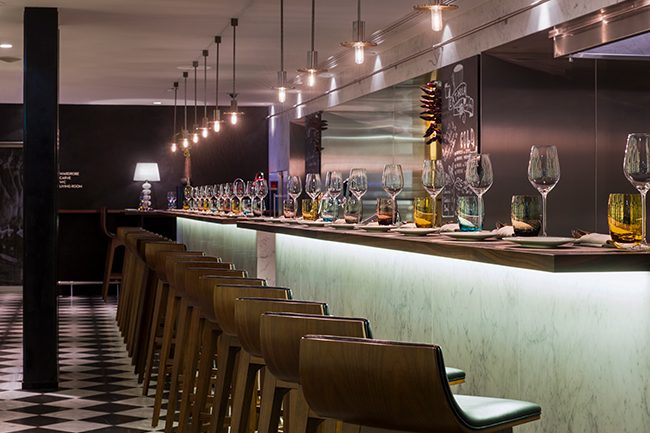 Eat-Hola Tapas Bar Photo: © Yves Garneau
Highlights
The location. Only having to drag your ski kit a stone's throw to get on the gondola is a lifesaver. Having a pre-après bar (as they call it – this town doesn't mess around) at the base of the mountain, in front of the hotel, makes for fun end-of-day ski-eople watching. The fact that they keep your ski gear in the hotel and will organise your transfers to the airport and around town is a bonus too. It's all just so easy here. Do book a spa treatment (before you come, it gets busy) – you'll want one after you've taken a beating on the slopes. You might want to book a guide for the first day, it's nice to be shown where to go. There's also a heated indoor/outdoor pool, steam rooms, saunas, jacuzzis and a large chill out space.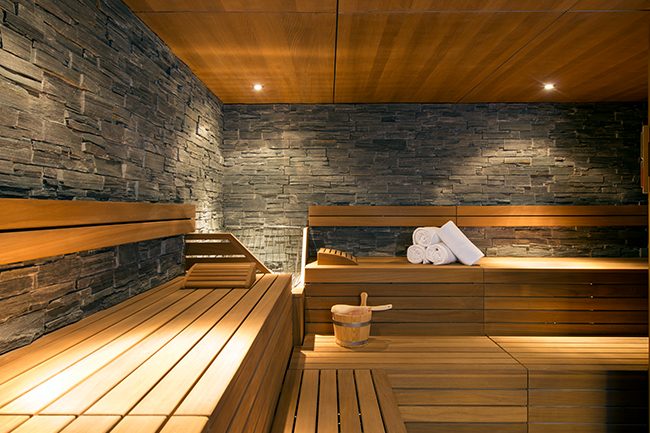 Spa - Sauna Photo: © Yves Garneau
When To Go
We're always fans of spring skiing and from April 4-7th there's a Haute Cuisine Fest on in the hotel – 10 chefs, 17 Michelin stars.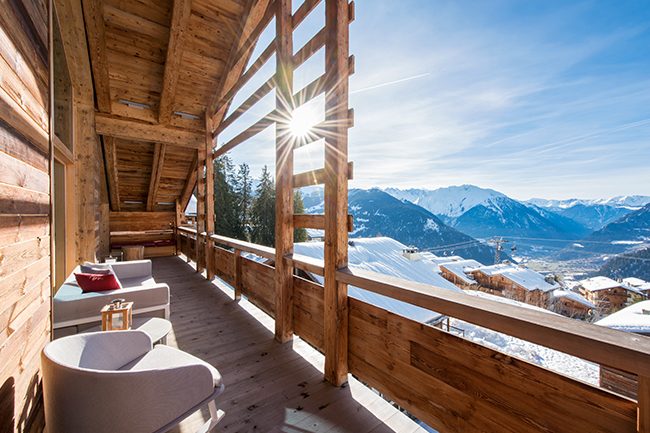 Wow Suite Photo: © Yves Garneau
Main photo: © Yves Garneau