| | | |
| --- | --- | --- |
| | …a bit of jungle fever this week. With Zela at ME London, SUSHISAMBA Covent Garden and The Parrot (Idris Elba's new bar at The Waldorf Hilton, opening soon) all new and heavy on the greenery, the city is feeling pretty tropical. In other news, Victoria's F&B offering is still on the up after the launch of Nova, with Market Halls opening on 12th November, when 11 restaurants and 3 bars will take up residence in the old Pacha Victoria (RIP). Overseas we've got our eye on Soho House Mumbai (the group's 10th opening this year – congrats!), and closer to home – if you haven't got your tickets for Veuve Clicquot's Widow Series yet, read all about it below. Lastly, as the SKATE at Somerset House launch party always marks the beginning of the festive season for us, it seems like it's the last week before the festivities really begin. Enjoy! | |

Crew Love
Two's company…
…three's a crowd, and we're saying the more the merrier this week as some of our usual ones to watch (Bad Sports, Bistrotheque and Bastarda) branch out with new gangs.
Read more
Bunshop by Harriet Clare
Bring Back Bread
Gimme the dough
It's official: carbs are back on the menu. We've noticed a resurgence of baked goods as of late, from Jolene's nutritionally dense loaves (milled on site and seriously delicious when eaten as a cheese toastie), Poilâne have teamed up with Temper, The Dairy, Quo Vadis, Santo Remedio and Max's Sandwich Shop to create bespoke tartines for their Bring Back Bread campaign, and we're hotly anticipating the launch of bunshop (steamed buns, British style) from The Marksman's Jon Rotherham and Tom Harris.
Albert Adrià
Ahead of his first London opening Cakes & Bubbles at Hotel Café Royal on 8th November (cheesecake + Champagne sounds like our kind of evening), we caught up with famed pastry chef Albert Adrià to discover his favourite spots in London and BCN.

Find out how to win free cake, Champagne, and a trip to Albert's sought-after BCN restaurant Tickets here.
What's your all time favourite London restaurant?
I love having dim sum at A. Wong.

And what's your favourite in Barcelona?
I have too many I like in Barcelona – it would be unfair to choose just one!

Read more


Sponsored Listing
Veuve Clicquot Widow Series IV
A journey through British subculture
Clear your calendar, because the Veuve Clicquot Widow Series returns for another year. From 15th-17th November, the house takes residency at Bargehouse SE1 to celebrate the rebellious spirit of founder Madame Clicquot. Open to the public for just three days, this year's Widow Series – Rebels – tells the story of British subculture through fashion, music, film and art installations by Young Fathers, Joe Goddard (Hot Chip), James Lavelle and more. Don't miss out, get booking now.
Book now
UJ Playlist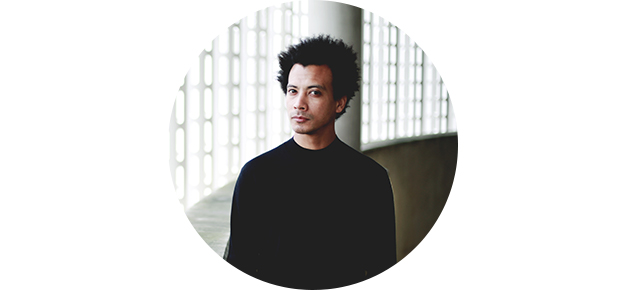 Esa
Featuring Arthur Russell, DFX and Kerri Chandler
Stepping into the shoes of HAAi and Jasper James, South African DJ and producer Esa (Ata Kak) is Phonox's new Saturday night resident. Get a taster of what to expect at his nights with a playlist of eclectic jams with a world music twist – spanning disco, house, afro-acid and more.
Listen now
Sponsored Listing
At Wilton's Music Hall
A unique mix of theatre, cabaret and drag
A new kind of one (wo)man show comes to Wilton's Music Hall from 19th-24th November. After acclaimed performances at VAULT Festival and Edinburgh Fringe, Peter Groom's take on the life of Marlene Dietrich comes to Whitechapel before embarking on a world tour. From Berlin to Hollywood via the Weimar Republic and the rise of Hitler, Dietrich: Natural Duty is drag as you've never seen it before.
Book now
Get Your Skate On
Time to board up
Upon hearing the news that Selfridges' new Designer Street Room houses a full-size wooden skate bowl (as well as a unisex edit of Off-White, A Bathing Ape, Versace and Gucci) we were inspired to pick up a board and go practise! Here's our pick of the best boards around right now to get you inspired too.
Shop now
City File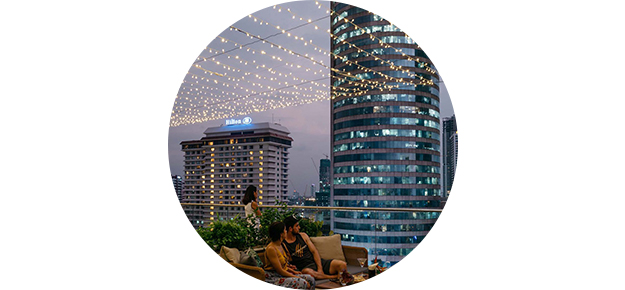 Karan Gokani's Colombo
Discover the Sri Lankan capital
As the director of much-loved Sri Lankan restaurant Hoppers, we think Karan Gokani is just the man to give us some insider tips on the country's capital, Colombo. From authentic Sri Lankan food to rooftop bars, it's time to see the city in a new light.
Read more
Sponsored Listing
Bridge Theatre's Latest Show
A divisive, dark and dangerous new production
Halloween might have passed, but we think there's always time for something a little unsettling. Following on from his National Theatre and Broadway hit, the dark comedy The Pillowman, Martin McDonagh premieres his latest production at Bridge Theatre. Directed by Matthew Dunster, A Very Very Very Dark Matter tells the story of another storyteller – Hans Christian Andersen – but with a more disturbing tone than you might expect. Get booking, it's on until 6th January and tickets start from £15.
Book now
The Weekend
| | | |
| --- | --- | --- |
| | We know it's only Tuesday, but we're already looking forward to the weekend. We'll be spending Friday with cocktails and croquetas in a Grade II listed pie and mash shop in Walthamstow, Saturday checking out Panhandle's launch party (there are a few tickets left if you email them – find out more about the pioneering supper club here), and Sunday is your last chance to check out the colourful AA Bronson and General Idea exhibition at Maureen Paley gallery. Go go go! | |
See you next week!
Want more from Urban Junkies?
For the latest restaurants, events, travel inspiration, product picks and playlists, visit our website.




(c) 2018 Urban Junkies. All rights reserved.

Reproductions of any portion of this website only with our express permission. Urban Junkies is a free weekly mailer. All listings and features are editorial: We do not receive any payment from venues, artists or promoters. Every effort has been made to ensure accuracy of information listed but we cannot accept responsibility for errors or omissions.

We have updated our terms and conditions link and privacy policy link to make it easier for you to understand what information we collect, how we use it and what rights are available to you to control your information. The privacy and security of your information are very important to us. If you have any questions or comments, please send us a message by info@urbanjunkies.com. Thanks as always for reading UJ.