| | | |
| --- | --- | --- |
| | …say it? The holidays are coming. This week sees Hyde Park's Winter Wonderland open with a host of new additions for 2018, and it's also week two for Sink the Pink's How to Catch a Krampus at the Pleasance Theatre. In other news, Bodega Rita's at CDY is opening on the 23rd (watch out for our Instagram preview tomorrow) and we hope you saw our visit to Sager and Wilde's Fare last week too – if not, check out our new previews section on Instagram. Lastly, if you feel like celebrating Thanksgiving, be sure to check out our roundup: any excuse for a party, right? Enjoy! | |


Onima
Big Blingin'
Now we're talking
From 24-foot, crystal-encrusted Pegasus statues to five storey openings – blingin' is back and these three newcomers know exactly how to make an entrance.
Read more
Caractere
Come Hungry
The return of tasting menus
Having fallen out of favour with the rise (and rise) of small plates, we've got a feeling that tasting menus might be making a comeback. Som saa have just announced they're launching one (as well as taking reservations – woop!), W's latest Dining Series is a seven-courser with Ben Murphy, and Caractère's create-your-own tasting menu concept (pick a dish from each of their signature traits) has officially got us intrigued. And for a real blow out? Watch out for the 10 course tasting menu at Carlo Scotto's Xier, opening early 2019.
Glyn Fussell
As the co-founder of East Creative (Sink the Pink, Mighty Hoopla, Metropolis), Glyn Fussell is the man behind some of London's best nightlife, and one of our favourite people. Keep reading for his tips, and make sure you book in for Sink the Pink's weird and wonderful Christmas show, How to Catch a Krampus, ASAP – it's one of our annual festive highlights.
Can you recommend a hidden gem?
The Karaoke Hole in Dalston. It's underneath Voodoo Rays and is the BEST! Karaoke but camper – and with effects. Also AMAZE cocktails.

Read more


UJ Playlist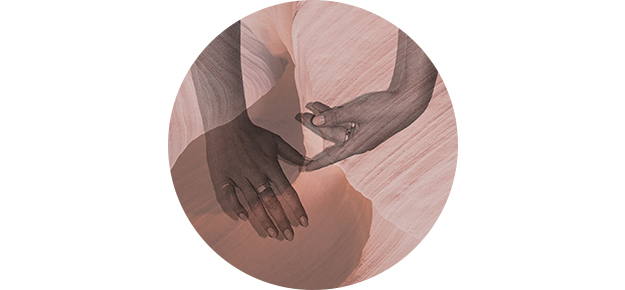 B.Traits
Tim Hecker and Andy Stott soundtrack your next meditation session
Ahead of her new multi-sensory experience Paciphonic at new Hackney venue EartH tomorrow, B.Traits has put together a relaxing playlist for us. In keeping with her meditative event, these ambient electronic pieces are the perfect soundtrack to your next yoga or meditation session.
Listen now
Judy Joo's Seoul
The Jinjuu chef-patron shows us what's up
Thinking of jetting off for Christmas this year? Our bets are on Korea's capital city for Mexican-Korean fusion tacos, late night fried chicken and cocktails, and speakeasy bars with bookcase entrances – as recommended to us by Korean chef Judy Joo.
Read more
Insta Watch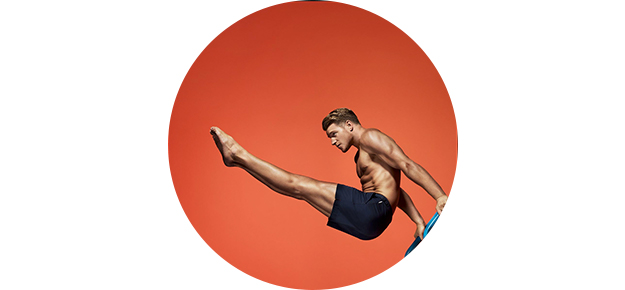 Roger Frampton
Get movin'!
Roger Frampton got our attention when he mentioned that you could add five years to your life with regular stretching. His stories may be largely dog cameos and plant-based chat, but his feed offers easy stretching and fitness tips that don't involve the gym – we like. Interested? Check out his 'gram or order his book and get squatting.
The Weekend
| | | |
| --- | --- | --- |
| | Weekend, we're coming for you. Spend Friday celebrating Nobu Matsuhisa's new cookbook with a tasting of his signature dishes at the World of Nobu Festival; drop by the Ace on Saturday to check out their new pop-up shop; and be one of the first to try Balthazar and Sweet Miami's collaborative cocktails on Sunday. | |
See you next week!
Want more from Urban Junkies?
For the latest restaurants, events, travel inspiration, product picks and playlists, visit our website.




(c) 2018 Urban Junkies. All rights reserved.

Reproductions of any portion of this website only with our express permission. Urban Junkies is a free weekly mailer. All listings and features are editorial: We do not receive any payment from venues, artists or promoters. Every effort has been made to ensure accuracy of information listed but we cannot accept responsibility for errors or omissions.

We have updated our terms and conditions link and privacy policy link to make it easier for you to understand what information we collect, how we use it and what rights are available to you to control your information. The privacy and security of your information are very important to us. If you have any questions or comments, please send us a message by info@urbanjunkies.com. Thanks as always for reading UJ.