| | | |
| --- | --- | --- |
| | How are we doing? Who knew when this started that we'd still be here now… but here we have it. Amidst all the chaos and uncertainty, there've been a lot of gems, haven't there? More time. More connection. More unity. We can also now resuscitate a computer, run (ish) and make a mean Dover sole. There have definitely been highs and lows. But one thing's for sure; we are very grateful we were here, to go through this together. And now as things are slowly easing, let's remind ourselves to try to enjoy this 'time', as we likely will never get it again. Sending positive vibes to you all. Hopefully we can have a glass of something good together, somewhere soon. Big love London! As always, stay safe. | |



Stay Home
We thought this was interesting….
We know, we're all itching to get out. We'd go anywhere! Trips in the UK especially, initially, are looking good. But. We of course need to tread with caution. With that in mind, we thought these posters were interesting: the slogans are taken from actual not-so-glowing reviews, and are there to remind you why you really don't want to visit (but we do! But we won't!). Somewhat surprisingly, the posters were created by a car dealership, urging you to stay at home and dream of getting back on the road (with a new car we assume), in the future.
Not Missing Out
Restaurants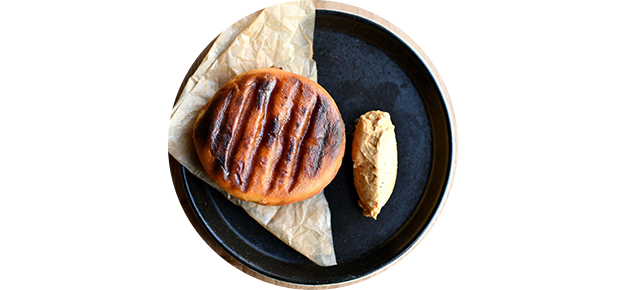 Treat Yourself
5-star dinners to you
We have been beyond impressed with how so many restaurants have handled this period. Pivot, pivot, pivot. Pizzas in frying pans? Best of everything banding together? Handmade pasta DIYs? We could go on… But one thing we've felt during lockdown is that when we order in now, it's quite the treat – not something we do because we're rushed off our feet (or guiltily craving grease), but something to look forward to. A special occasion. With this in mind, you can now get Nobu and Hakkasan, Yauatcha and soon Gymkhana (from this Friday) – but what we're really excited about are the handmade dishes by Jackson Boxer and his team. If you're lucky enough to be in the area of Orasay or Brunswick House, there's nothing quite like receiving a dinner from either of these to your door. Sure, you have to do some assembling, but that's the beauty: no soggy lettuce or lukewarm trout here – clear details tell you how to dress and re-heat. And the best part, you're helping an indie business survive. And that's something I know we all care about.



Anna Na
Owner and Operations Director of Petunia Ibiza

Petunia Ibiza, located by the beautiful shores of Cala Carbó, is the one of the newest kids on the Ibiza boutique hotel block. With unparalleled views of Es Vedrà, 35 rooms including suites and two-bed apartments, a spectacular rooftop, a new restaurant (they bought the much-loved Ibiza restaurant La Mesa Escondida and transferred it to the hotel; smart) and a laid-back, family touch all around – this looks like a true gem. With an opening date of 22 May, UJ talks to Anna about 2020 news, sustainability, and her thoughts on going into a season after lockdown.

UJ: Do you think the 2020 vibe of Ibiza will be different to previous years, and if so how?
A: It certainly will be different. This pandemic scare changed our lives forever – how could it not? Ibiza will take time to return to the way it was and will push us to go back to basics. For example, I think there will be a real desire to rediscover the beauty of the island and nature. The glamour and excess that Ibiza developed in recent times will subside and people will turn back to the 60s and 70s when life was simple. After all, less is more.

UJ: Now that Ibiza is in Phase 1 coming out of isolation, tell us something positive you learned in lockdown?
A: In some ways, the pandemic has reinforced our sustainability efforts and our approach to the way our hotel is operated. It was so great to see the whole team rally together and come up with new ideas; how we could adapt and still serve the community in some way. It was really inspiring to see how creative we can all be and a general sense of "we're all in this together".

Read more
Sponsored Listing
Halcyon Naturals
We need this, you need this, your friend needs this
Right now, a little pampering goes a long way. It can really make or break a day! An act of kindness – whether it be a smile, call, or delivery – definitely lifts spirits too. As browsing shops right now isn't possible, Halcyon Naturals' scent subscription looks just right. For £30 per month, you'll receive a box that contains a 30hr classic size candle (worth £32) plus a free exclusive wellness gift (worth up to £20). Products are natural, vegan friendly, use pure essential oils, and have no paraffin, synthetic fragrances, additives or other toxins – and they have 16 scents, so you you won't get the same one twice within a 12-month period. Urban Junkies readers get a recurring 10% off the monthly subscription box with code UJBox10 along with other membership perks. T&Cs apply. Enjoy!
Halcyon Naturals
'Vacation' Wares
If you can't fly, wear your travels
Saint Laurent are doing Malibu wares and Gucci had a NY focus, but currently we're all about Casablanca – especially these logo'd Ts and separates that make you feel like you're either in the Moroccan heat, or on the Paris courts (the label is designed in Paris and made in Casablanca, hence the two influences). We also like the ones that feel more Lake Como. Sartorial sunshine.

Icon Tshirt | Casa Way Jumper | Tennis Club Sunset Shirt | Moca Sunset
The Wine Workshop
Wine Nights
Tune in
If you haven't done a wine tasting by Zoom this pandemic, then who even are you? We jest, but we will say, my, they emerged fast, and seem to be taking the lead on Zooms that people want to be on. Two on our radar are Honest Grapes' Wine Therapy, with our fave winechap Tom Harrow – book in for their Grape Expectations session (28 May, £74 + delivery includes 3 wines) – and we're also hearing good things about and The Wine Workshop's tastings; the next one is with Nancy Gilchrist (21 May, £145 for three wines and an artisan platter for two). And for something non-Zoom, there's The Wine List, which for £32 (+£7 postage) comes with 2 bottles a month and tasting cards to teach you more about the wine and region that you are drinking.
Hit List
Re-openings on our radar
No, we don't know when we will for sure be able to travel again, but we are definitely happy to see some hotel opening dates coming in. Ones to note so far: The Surfrider Malibu opened on 15 May, Il Pelicano is slated for 26 June, and Soho Roc House, Mykonos is set to open early July. We're looking forward to seeing some of the London boutique opening dates too – there might be a staycation in our own neighbourhoods first! We'll take it. On the restaurant front, Noma is opening as a wine bar with burgers on 21 May, and a UJ fave Hostal La Torre in Ibiza is opening 21 May, too.
Intentionally cheesy image...
New Skool Piña Colada
Rum o'clock….
Did you know that the piña colada was the most Googled drink over lockdown (so far)? Neither did we, and it's also not why we are posting this. But a piña colada has always felt slightly ridiculous, slightly gluttonous – and a lot of fun. Our cocktail man Joe McCanta (Grey Goose Global Ambassador, but we borrowed him for rum) gave us a Colada light recipe, so we could recreate a Puerto Rico beach day (Puerto Rico's the home of the piña colada, didn't you know), in our London flats. Salud!

Piña Low-lada
50 ml Bacardi Carta Blanca
10 ml fresh lime
50 ml Coconut Yogurt – from the Coconut Collaborative
4 wedges of frozen pineapple
Splash of honey syrup, maple or sugar to taste

Blend and garnish with a pineapple leaf and cherries or mint/berries as you wish!
Vintage Chicago Bulls Starter jacket
Chicago
Get ye self on eBay
Inspirational, educational, and culturally savvy (we forgot about the Spike Lee ad), the Last Dance doc is definitely one of the shows that's helped get us through this time. Now, we might not be able to get our hands on vintage Jordans very easily (top tip: kids' Jordans go up to about a women's UK 7 and have more availability), but we've got our eye on other Jordan gear – including the tequila he owns and sipped throughout the episodes – in honour of MJ. Also – Scottie Pippen! We love.
Chaise Travel
Italy
We'd like this book. We'd also really like to get to Italy – we're hopeful that the Italian border does reopen for EU tourists on the 3 June. That's soooooooon!
Ciao! Mario Testino's ode to Italy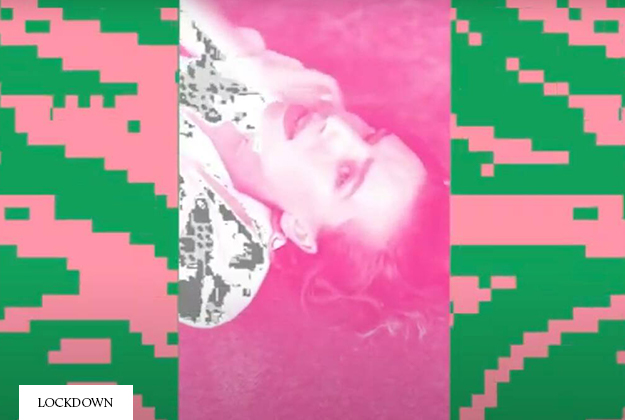 Mark Ronson's Love Lockdown
Winners
People, streams and Zooms that deserve gold stars
It's overwhelming to think of how much good we've seen so far in lockdown. Too many things to list, but we will do a short shoutout. For streams, it's got to be Mark Ronson's Love Lockdown; if you missed it, watch it now. For solo lockdown chic – so many to choose from – but we are loving Creative Director Rob Meyers' Insta. For cooking inspiration, it has to be Clerkenwell Boy – yes, he can cook as well as he can dine out. For Lives, it has to be A Hotel Life/ The EDITION's Ben Pundole – he's interviewed most of our travel and hospitality faves, with his chat with Amy Sacco being a highlight. For chic performances, it has to be the piano/singing moments at Claridge's. For generosity, Matthew Williamson has been giving away paintings he's done to people who have been nominated by a friend via his DM. For online appointments, there's Pfeffer Sal who are doing digi skincare private sessions (MOT, massage masterclasses etc.). And for education, it's not new, but it is now more interesting: the Don Quijote Spanish classes via video – we want in.

Wish List
Lockdown must haves
This list has definitely changed in the past two months, but things on our current wish list include a light mask (bring that sun in), wine glasses from Riedel (2 x 4 different glasses; Bordeaux/Cabernet Sauvignon, Chardonnay, Burgundy/Pinot Noir and Sauvignon Blanc), Scents of Normality candles (candles that smell like the places we miss most, we'll have the festival one please – profits help support Hospitality Action, which helps people in the hospitality industry), and basic, but an HDMI cable that works (laptop to TV for workouts, innit).
Shop
Products with proceeds that support the NHS
So you may have missed the Palace NHS drop (they seemed to go the second they went up!), but there are still other, great ways to support. We say go technicolour and buy a rainbow T from Kindred, or go tie-dye and get a bespoke T/sweatsuit from island.dye (proceeds to NHS and Ibiza Red Cross). There's also the SUITCASE x Tatiana Alida British Red Cross Ts (we love them all), and the Cook for Charity e-book with recipes from restaurants like Hide, Barrafina and Som Saa.
UJ 2002
When it all began
Now, we've never done this before, but we've had a little time… so we looked back at our first UJ – Dec 2, 2002. A lot has changed since then, but a lot remains the same. A big thank you to those four friends who helped us launch the site way back when. And thank you all for reading UJ. We'd be nothing without you!






(c) 2020 Urban Junkies. All rights reserved.

Reproductions of any portion of this website only with our express permission. Urban Junkies is a free weekly mailer. All listings and features are editorial: We do not receive any payment from venues, artists or promoters. Every effort has been made to ensure accuracy of information listed but we cannot accept responsibility for errors or omissions.

We have updated our terms and conditions link and privacy policy link to make it easier for you to understand what information we collect, how we use it and what rights are available to you to control your information. The privacy and security of your information are very important to us. If you have any questions or comments, please send us a message by info@urbanjunkies.com. Thanks as always for reading UJ.