By now you know we're Barrafina fans – it must be said, for us it's as much about the vibe (staff, counter, buzz) as the food – so it will come as no surprise that we were instant fans of their new, outdoor venue, situated next to their space in Coals Drops Yard.
The lowdown
So, this is a self-grill restaurant, meaning, you need to get out those tongs. It's outdoor terrace seating, which is glorious – choose the right day and you truly feel like you're on holiday –  on rainy days, it's partially covered too.
The decor/vibe
Here it's all wood decking, and chic pillows for comfort. Come here for lunch and expect to spend the afternoon in the sun.  The vibe was buzzy and staff extremely affable and professional, as usual with Hart Group venues.
The food and drink
To start, there were some Barrafina faves – pan con tomate – but most things were different. Start with the para picar menu which has items like escalivada (smoky roasted veg like peppers and eggplant with garlic and oil), salmorejo (a purée of tomatoes and bread) and Presa Iberica de Bellota (pork shoulder charcuterie). Then move onto the grill (scallops and huge red langoustines were a highlight) and finish with a cheese tart. A selection of salsas accompany the grill, Estrella Galicia cañas are small and authentically Spanish, and the gin and tonic menu is worth a trip alone.
Highlights
Sitting outside and people watching. We also loved the sauces, the smoke de parfum, the buzz of CDY, and the option of going to Barrafina for lunch #2 after.
Top tip
Bring someone who knows how to grill. And sunglasses. Go on a sunny day and clear your afternoon.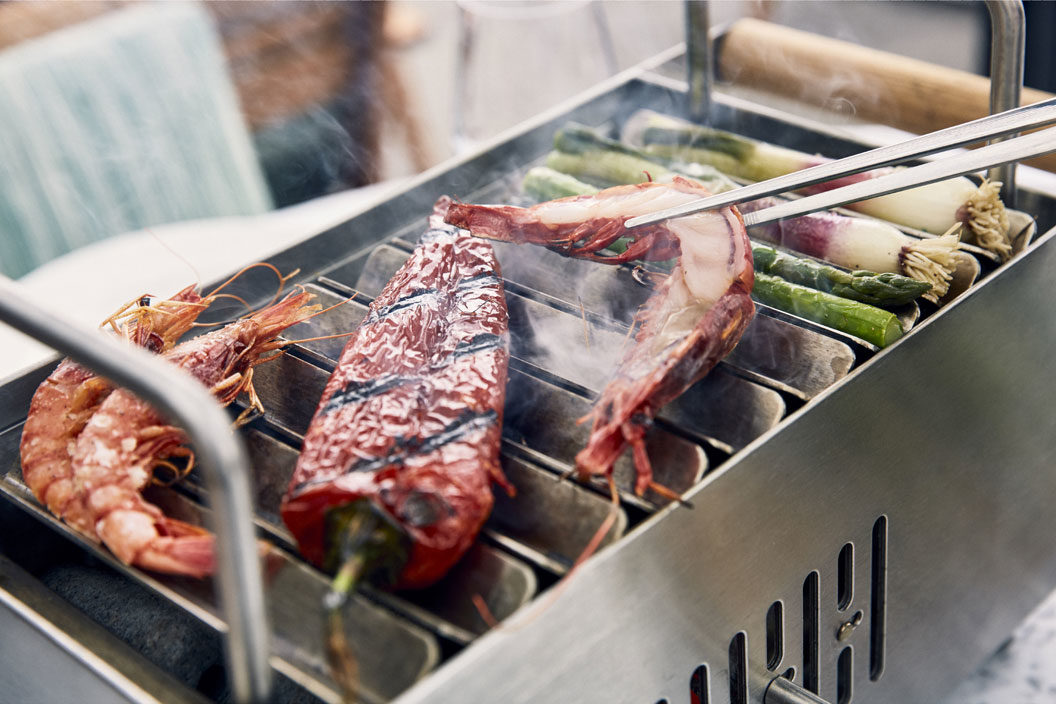 Photo: Greg Funnell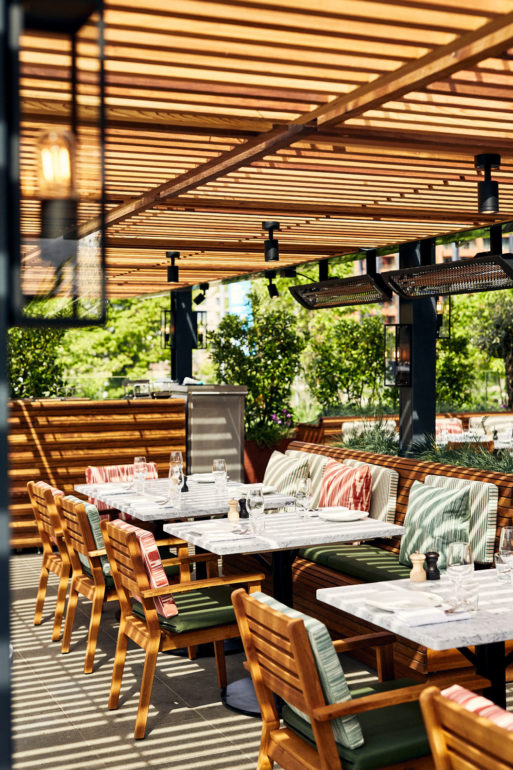 Photo: Greg Funnell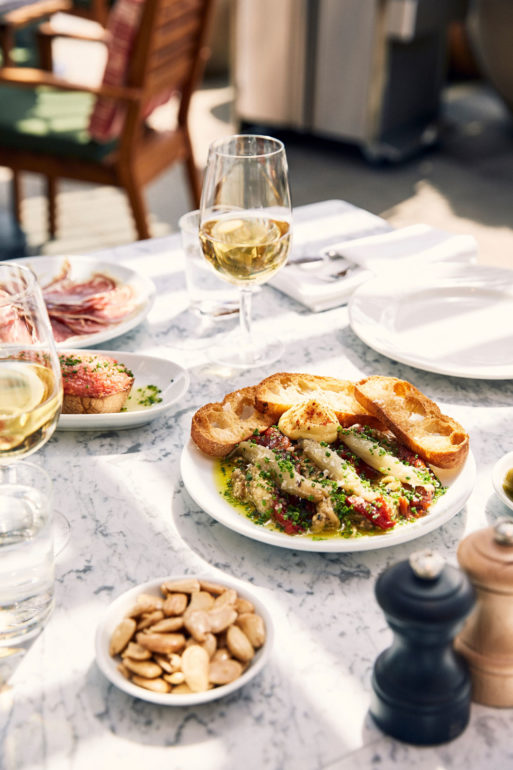 Photo: Greg Funnell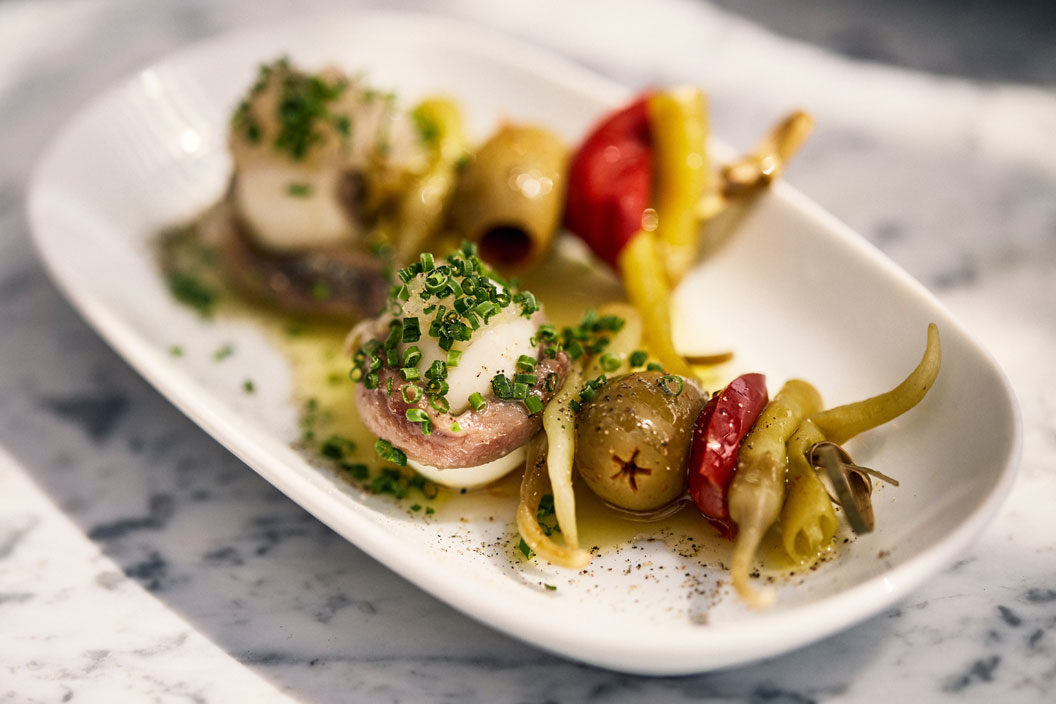 Photo: Greg Funnell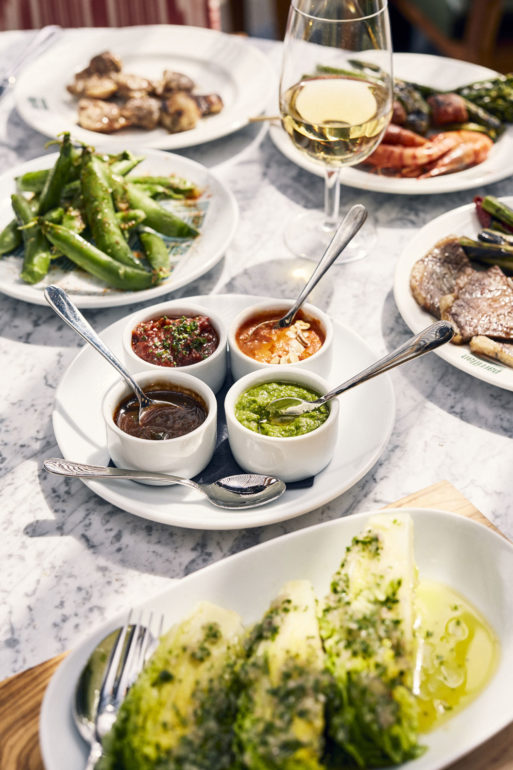 Photo: Greg Funnell