Details
Opening hours
Tuesday to Saturday
Lunch 12noon till 2pm
Dinner 6.30pm till 10pm
Address
5-7 Blandford Street,
Marylebone, London,
W1U 3DB, UK
More info
020 3370 6260
Website | Instagram
Other info
Opened
January 2018
There's definitely something of a Marylebone renaissance happening. Delamina, Orrery, Yeotown, Clarette, and of course, Chiltern…. We say get ye self down to do the Marylebone shuffle, with two Michelin-starred chef Simon Rogan's new permanent spot – Roganic – as the main event
Décor and Vibe
We're going to focus on the positive here. The tables are well spaced out – as in, perfect. You still feel the buzz of the restaurant, but you feel like you have your own private Idaho. There's an air of casualness here, even though the cooking is anything but, and it's obvious this is intentional. The washrooms feel more Hoxton than Marylebone, which adds to the approachability of the restaurant, though they could come across as a bit of a surprise to the Claridge's set.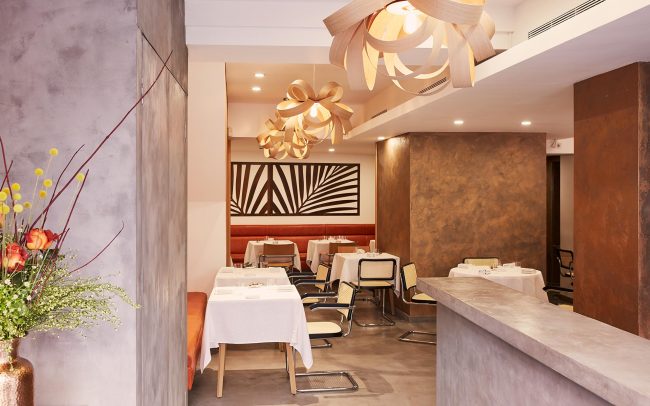 The Staff
The GM here (James Forster) is the kind of guy you'd want heading up your restaurant. Confident, sincere, down to earth and extremely professional, this man runs a tight ship. In some restaurants with ties to anything Michelin, there's an air of panic. Must. Be. Perfect. (Or else.) Not here. There were all the usual top notch service trimmings, but all delivered in a relaxed, knowing way. We liked. We hear some of the team are from the original Roganic, and others from the group's umbrella company; this was a well oiled machine from the outset.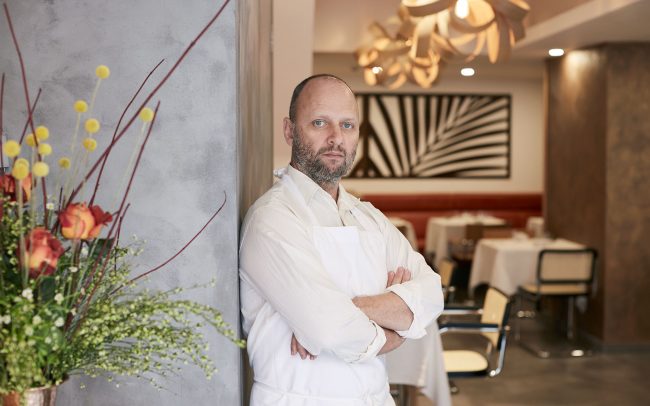 Tasting Menus
We must preface this with saying that we gave up tasting menus a while back. It's usually too much food, and more often than not, not actually what we wanted to eat. So when we heard this was a 14-course tasting menu, our heart skipped a beat. Should we give it a miss? Thankfully, curiosity got the better of us.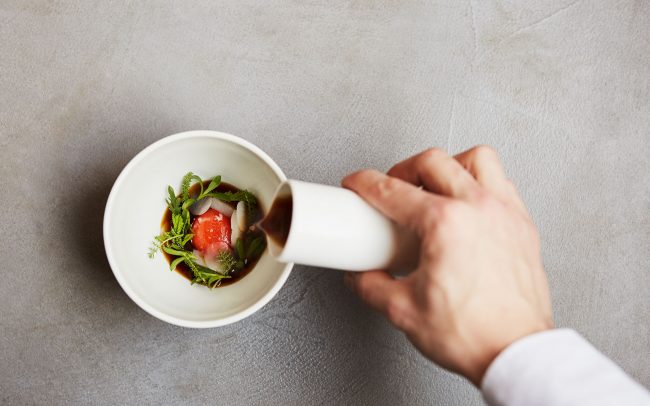 Simon's MO is that he works with the freshest, seasonal produce (he has his own farm in the Lake District, where his two Michelin L'Enclume is). There were too many highlights to list, but favourites included a salt baked celeriac, enoki and whey dish, and a scallop, gooseberry, apple concoction. We also loved the artichoke broth with smoked yolk and winter leaves. And lest we forget the bread! Plan on eating carbs tonight. As you'd expect, the sommelier was extremely knowledgeable and the wine list extensive, so enlist her help – you'll likely find a gem that you might not have ordered otherwise.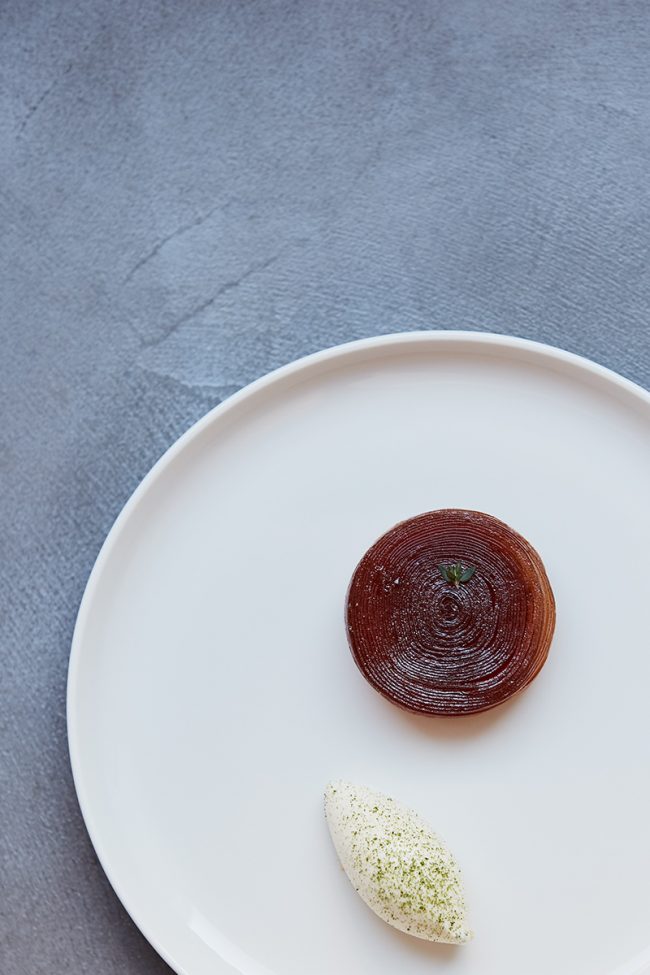 Highlight
When was the last time you spent three (plus) hours in a restaurant, and you weren't ready to leave? This is truly a dining experience. A five star treat for you and your dining companion/s. It might not be where you bring a first date, but it is where you bring someone you really want some quality time with.
Looking Ahead
We've now got a trip to the Lake District (to visit L'Enclume) on the mind and, closer to home, to Aulis, his eight-seater chef's table in London (in the old Barrafina on Dean St., open Tues-Sat from 7:30). Lastly, for us, tasting menus are back on the cards!