Details
Opening hours
Mon-Thu: 12-3pm, 5-11pm
Fri-Sat: 12-11pm
Sun: Closed
Address
30 Rupert St, Soho, W1D 6DL
More info
020 3319 8147
Website
Vibe & Decor
The first thing you should know about XU is that, unlike its ever-popular predecessor, they take bookings. So no queueing around the block on Rupert Street for this one. Once you step inside and proudly pronounce your name, take some time to soak in the refined Art Deco furnishings; wood-panelling, pastel hues and ornate ceiling fans dominate the space. The green marble-clad bar upstairs is a highlight; in fact it might be our new favourite bar dining spot. If you're a four, you may be lucky enough to get one of the semi-private mahjong tables, but each table feels secluded enough, like you're in an intimate dining car on a train. Trendy woodchip communal dining this is not. The design team at Brady Williams, who created the space, have left no stone unturned, from the beautifully-designed paper menus to the bartenders' embroidered labcoats.
Flavours
The menu is divided into four sections; xiao tai (bar snacks), mian shi (dumplings, toast and pancakes – carb haters stay away), classics and mains, plus optional sides. We started off with a selection of bak kwa (essentially Taiwanese jerky) and a Champagne cocktail from the concise and slightly daunting menu (oolong tea, single malt and curdled milk soda was a step too far for UJ). If you're feeling adventurous, opt for a seat at the bar and try their special 'Omakase' tasting menu, offering three summery, sake-based drinks. The XO Carabinero prawn was always going to be a winner, and dumplings-wise, we'd advise going for the crunchy, squirty and flavourful aged pork xian bing over the more dim sum-esque taro. For mains, we opted for the char shiu Iberico pork (one of the best we've ever had) and the mapo tofu, which we were advised was made by hand in-house. A side of lard onion rice, made from the pork dripping, should not be considered optional.
Top Tip
The tomato and smoked eel might not sound like the best thing on the menu, but it might just be.
Highlight
The seating. Tucked away in your own private booth, you feel like you're a million miles away from Piccadilly Circus.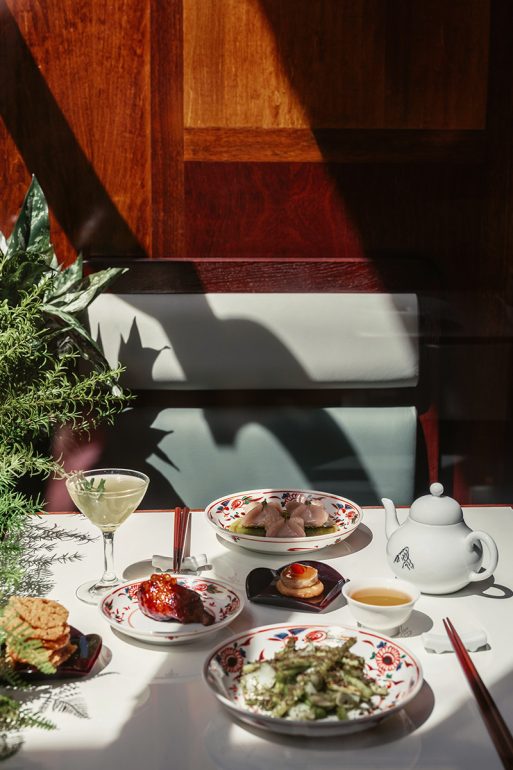 Photo: © Carol Sachs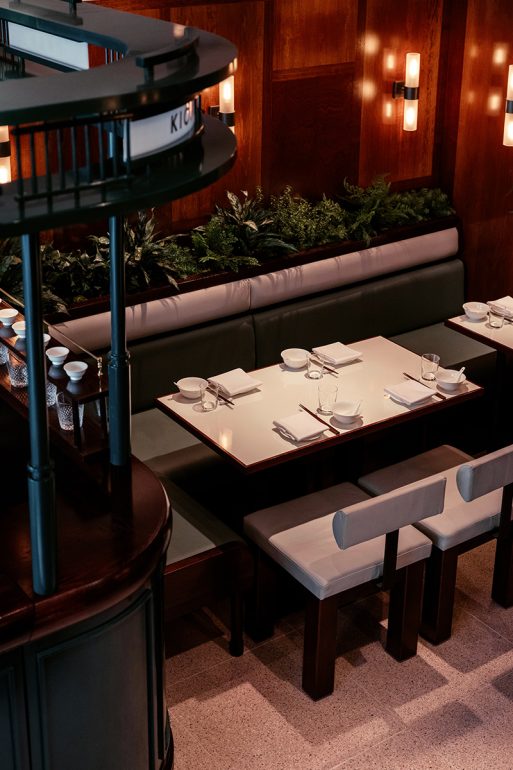 Photo: © Carol Sachs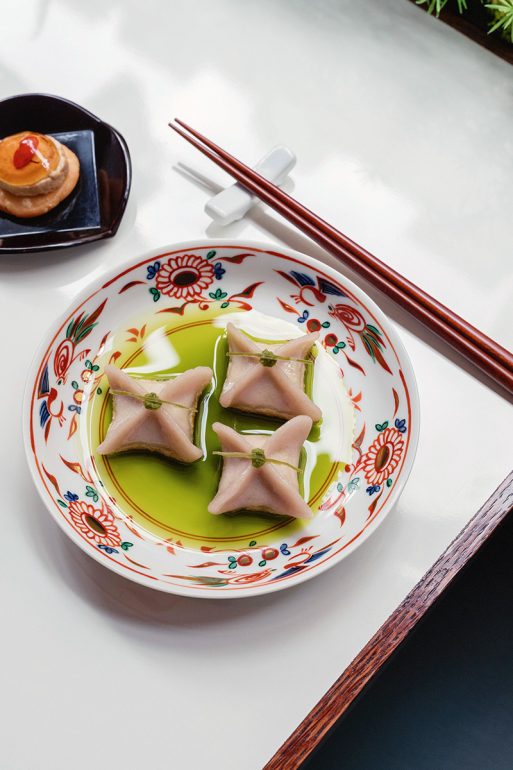 Photo: © Carol Sachs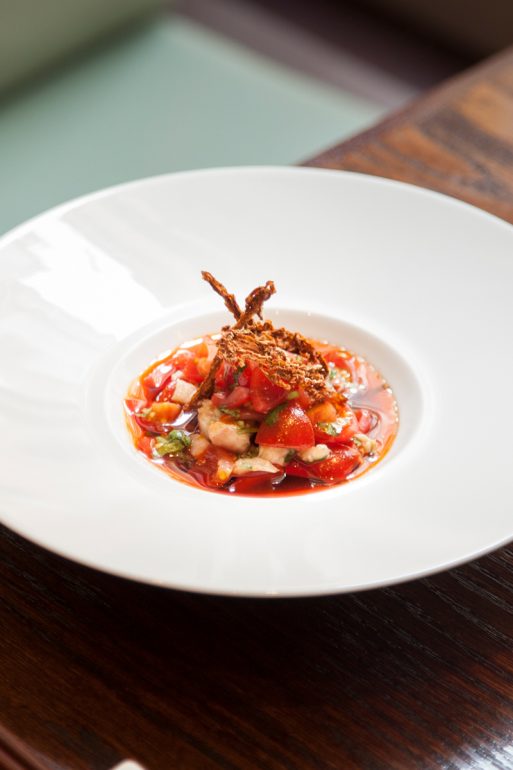 Photo: © Carol Sachs