UJ was lucky enough to spend a few days embracing the cold at Laax – a ski resort just outside of Zurich, Switzerland. Having read up a bit before we went, we knew this wasn't going to be your typical chalet and après affair, but we seriously underestimated just how innovative Laax is.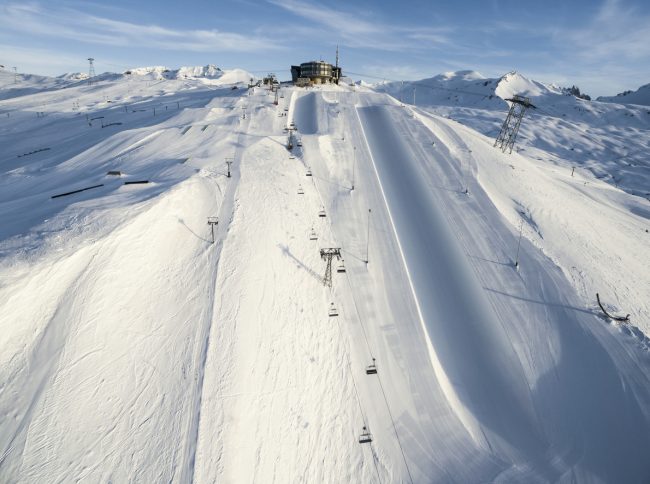 Photo: © Philipp Ruggli
The journey
Laax runs their own shuttle from Zurich airport straight to the resort, which takes around two hours. They have a trailer for all your skiing equipment too, if you're bringing your own stuff. Plus, they have USB phone charging points in the shuttle – ideal if, like us, you NEED to update your Instagram as soon as you land.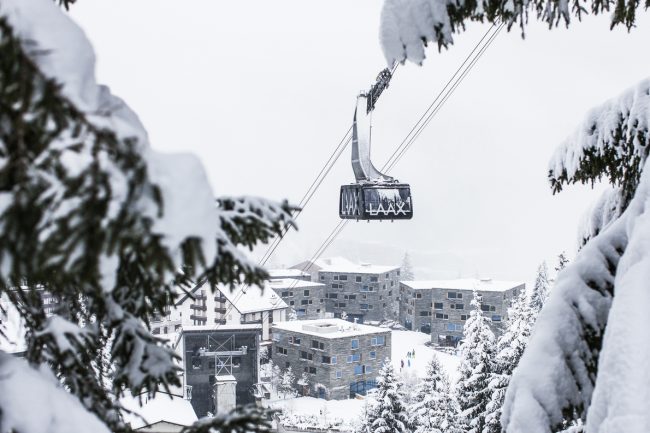 Photo: © Gaudenz Danuser
The accommodation
There's no quaint chalets with all-wooden-everything here. In their place, an impressive range of hotels, apartments and hostels, each with its own unique qualities. There's rocksresort, a range of upscale design apartments with striking stony exteriors that mirror the mountain landscape, right next to the lively Rider's Palace, a hostel which offers cheaper bunk rooms and a seriously good Saturday night party.
Photo: © peaks-place.com
We were staying at Peaks Place, an apartment-hotel near the Laax ski point. The main reception area and bar nod to more traditional ski aesthetics, with sleek light wooden panelling and contemporary fireplaces, but it's just a nod. The apartments – which vary in size – are all brand new and have a living area and kitchen, in case none of Laax's restaurants take your fancy. Which is unlikely, because the choice is pretty much overwhelming. Oh, and they are available on a buy-to-rent scheme if you fancy a Swiss second home and an excuse to ski for three weeks every winter (we do).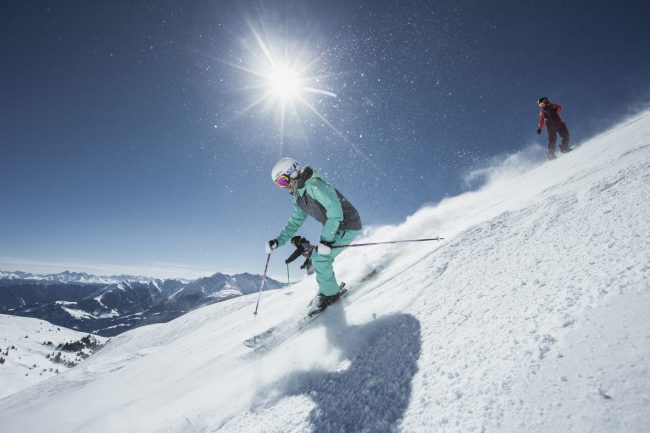 Photo: © Gaudenz Danuser
The skiing
Skiing in Laax, like everything else there, isn't what you'd expect. You want to do your bog standard, normal skiing? Sure, go ahead. With 224 kilometres of slopes and runs, you won't be disappointed. But Laax has far more to offer. Snowboarders are welcomed here, and there are 4 snowparks housing an Olympic-size kicker pro-line, over 90 obstacles and the longest halfpipe in the world. Unsurprisingly, Laax has earned a reputation as the best freestyle destination in the world.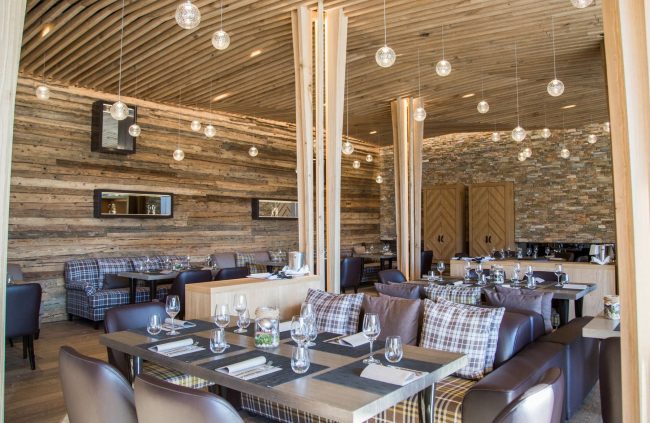 Photo: © peaks-place.com
The après
Coming from London, it's easy to feel skeptical about the choice of restaurants and bars when we go away. What if we suddenly fancy pizza? Or ramen? Or fried chicken? What if we want to drink our favourite cocktail? Well, our fears were abated when we saw the list of restaurants and bars Laax has to offer. Whether you're up on the mountain, in Laax village, or down in the valley, we really mean it when we say there's something for everyone here. Our highlights include the pork fillet, washed with local wine from the Graubünden region at The Peaks restaurant, raclette and New York sours at the enigmatic Travelling Restaurant, and some seriously spicy Korean fillet steak noodles with a yuzu berry margarita at nooba.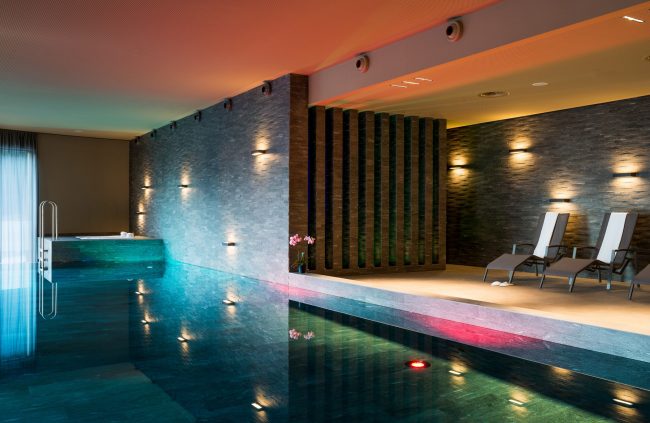 Photo: © peaks-place.com
The rest
If you're a reluctant skier, there's still plenty to do around Laax. Each day after hitting the slopes, we made sure to get our dose of R&R at the Wellness Centre in Peaks Place, which includes a swimming pool, a (much needed) relaxation pool, and a spa area complete with steam room, sauna and bio sauna, for those who don't like it as hot. If you want to take a day around the slopes, Laax is set in the heart of the Alps and full of insanely beautiful hiking trails. We ventured down from Staderas to Conn, with its amazing views of the Rhine Gorge, stopped off for a quick coffee, and came back up again. So don't forget to pack your boots.
For more information and booking, head to Laax.com.