Details
Address
PUBLIC, 215 Chrystie St, New York, NY 10002
More info
It has to be said. Even though we knew it was a Schrager creation (respect), we weren't sure we were up for this one. Print your own key card? No porter? No room service? NO BODY LOTION (we jest, but we did read about that a lot in other reviews). Was this hotel for us, or for people half our age? But curiosity got the better of us, and we're glad it did. This is the future of design-led affordable hotels.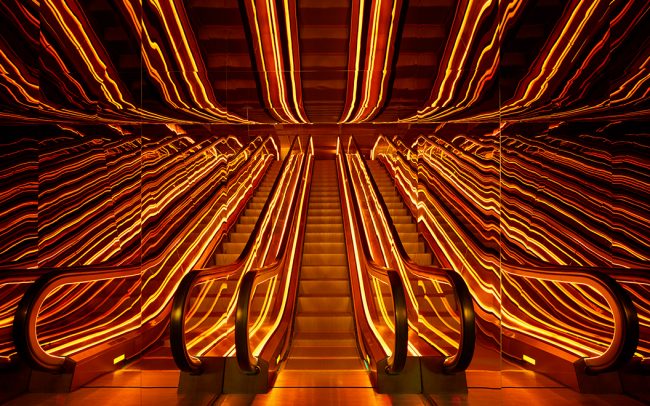 The Hotel
Located in the Lower East Side (#UJLoves), this is an all-encompassing mini PUBLIC city. Designer shop with flowers, deli, restaurant, lounge, garden, coffee station, lounge bar, rooftop bar, arts space/nightclub, 24-hour gym, private events spaces, oh – and rooms. This is a hotel, after all.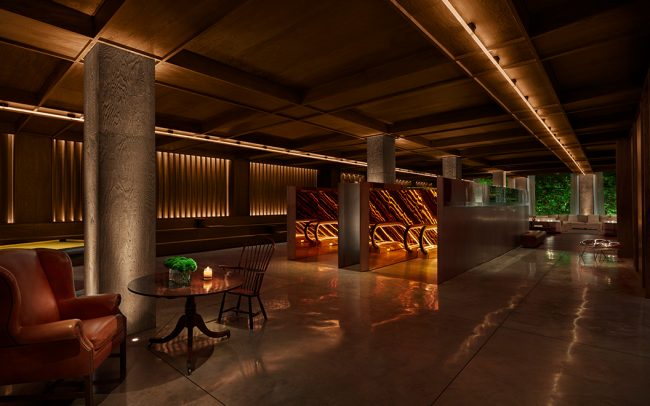 The Vibe
PUBLIC set out to be 'luxury for all' and they've definitely created a design-led world that attracts local hipsters and in-the-know travellers alike. This is one buzzy spot. Laptops and meetings are present from early doors (and encouraged) and continue 'til late, and there's a constant flow of footfall. The market spills into the bar, which spills into the restaurant: this is one fluid space. It's the kind of place you could come in for a coffee, stay for lunch, carry on to dance, and end up printing a room key. Oops. And that's just how they like it.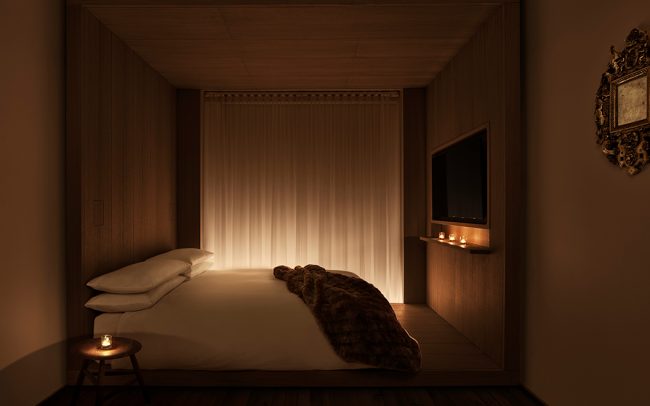 The Rooms
The rooms are small but perfectly formed. Beds are on a raised platform with wall-to-wall windows – views for days. The tech is top notch: bluetooth speakers, Apple TV (so you can watch what you want, whenever you want, on a big screen, for free!), ultra fast wi-fi (the city's fastest, they say), shades that open and close with a switch. The tiled washrooms are basic, but larger than in other ex-Schrager NY spots, and the products are in line with the overall branding. There's a mini bar that's empty, but you are literally connected to Whole Foods, so you will want for nothing. There's no room service, but place an order online from the ground floor deli/market, then head down in your pyjamas (as they suggest) to pick it up. The smartly designed bench and table make in-room dining easy, too. There's a very youthful spirit here and it works.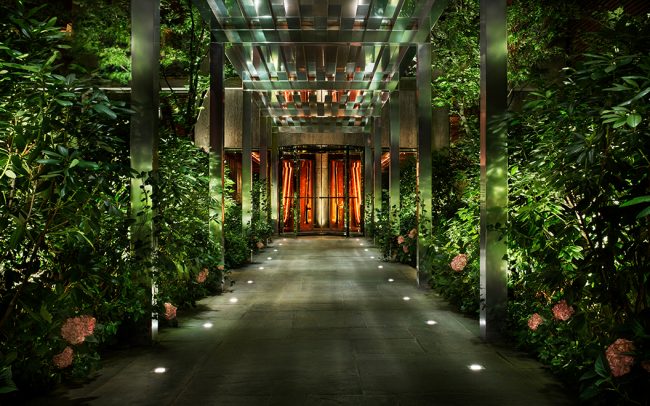 The Service
This is the thing. Printing your key cards is not hard! Especially when they have at least three people (aka PUBLIC Advisors) there to help you. A porter helps if you aren't travelling light, but it's also not hard to roll your Rimowa through the rotating doors, kick it onto the escalator/elevator and into your room. Can't connect your TV? There's a phone – just ask for help via the chat bot and a technician will be up in five. Want a late check-out? You'll get an email showing you what's available, and for how much. And of course, you can check yourself out online.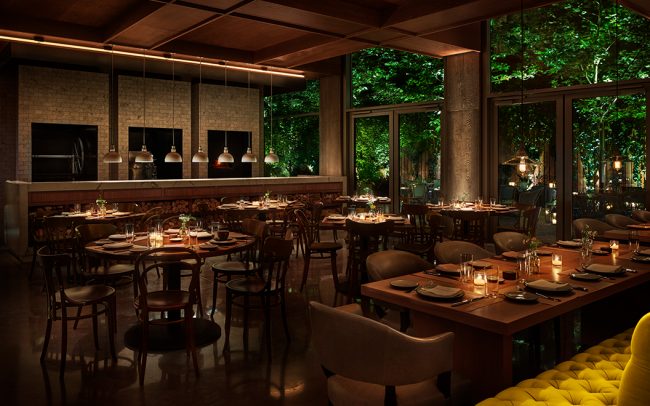 Restaurant and Bars
The restaurant, PUBLIC Kitchen, is a Jean-Georges. The market/deli, LOUIS, has everything from egg white sandwiches in the AM to matzo ball soup (#UJLoves), poké, hot dogs, fried chicken, a salad bar – you get the point. You'll find something here until midnight, and then there's a late night menu (until 3AM on Fridays and Saturdays) with things you actually want, like guac and chips or hummus and flatbread. As for bars, the lobby bar is airy and library-esque, DIEGO is intimate, and the roof bar has stellar views. Overall, we found the prices very fair everywhere too.
Highlights
Surprisingly, the room! It was cosy, and felt like a reprieve from the scene downstairs, upstairs, outside… A scene is nice to dip into, but nice to retreat from, too. Book as nice a room as your budget will allow; Loft, Great View is a good place to start. We loved the roof (after work for views, late night for a disco) and the escalators – we have to give it to them, that was a very good idea. The hotel's overall design too. It's welcoming, fun, sophisticated, functional and forward thinking all at the same time. With the 'design architect' being Herzog & de Meuron, this is hardly surprising.
Anything Else?
The shop (PUBLIC Trade) was interesting. They say it's focused on items you won't see anywhere else – no brands, just interesting objects. We saw what looked like a vintage jacket (from Ibiza it said?) covered with gold teddy bears ($3,500), suitcases and basketballs, a gold bike, shades and more. This isn't where you would buy things to tide you over while your luggage is lost (well maybe, we did like the gold teddy bears), but it is where you'd find a brilliant piece to take home.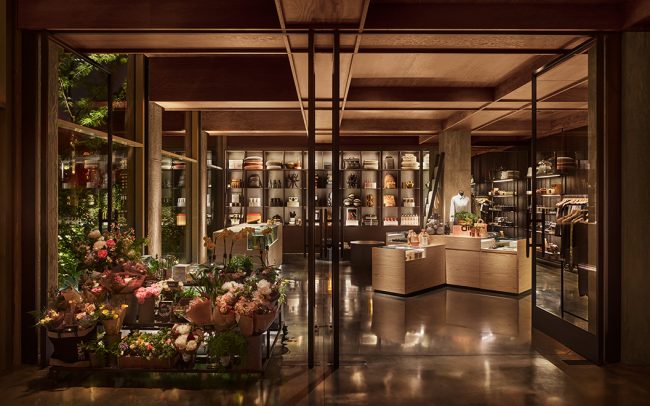 The Details
Rates start from $200