Background
So, we were supposed to go here for a health retreat (it's time!), but when the retreat was cancelled, we decided a weekend away – a DIY retreat – was still what the doctor ordered.
About
Just 30 minutes from Malaga airport with views to Africa, Puente Romano is on the coast of Marbella. Now, we can imagine what this area is like in the summer: buuuuuuuuusy! But this time of year is seemingly perfect – the weather is still 20+ and things are still open, but it is definitely off-season, meaning, thankfully, less people! Pull up a lounger on the beach and relax, walk right to Puerto Banus, or left to the old town – it's very easy to get around here. Don't feel like walking anywhere? No problem. We hate to use the word resort, especially as this one felt more like a mini seaside town, made up of great bars and restaurants, apartment suites, three pools, a spa, tennis courts and lush gardens – but with so much to do here, you really could choose to never leave.
The vibe
Well, there's no denying people have money here. Marbella itself has four ports, and taking a quick look around the breakfast room, we clocked an Issey Miyake clutch, a Balenciaga beach bag (leather not canvas), Valentino flip flops and an Alaïa frock. This wasn't about brash logos and bling though – this was just about stylish people on holiday, who obviously invest in their wares. Overall though, things were very, very relaxed. Spa, pool, dinner, drinks, beach, bar… ¿Porque no? People seemed to be having a great time – trust Spain to make even a breakfast table feel like a fiesta – and it was definitely a very international crowd.
The room
Rooms were housed in buildings with names of Spanish towns, and were modeled to look like them, too: whitewashed, with blue planters along the exterior walls. You could be in any town in Andalucía. Room highlights included patios and iPad- controlled room service ¬– and as you could choose from several different restaurants, this was no club sandwich-only selection, this was in room fine dining.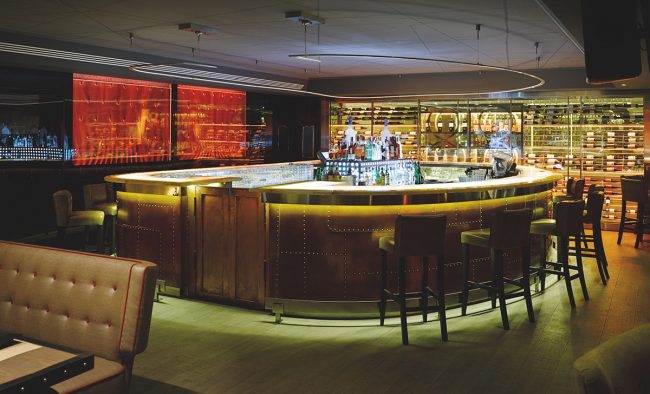 Restaurants and bars
So, we came here for fitness, but with so many great restaurants on offer, we definitely ended up eating more than planned (oops). The good news here is that there are several healthy options. By day, there was Rachel's, the organic, poolside health spot serving all the kale, quinoa, juice and elixirs you could want. By night, it was the gluten free Celicioso for pasta, cakes, and champagne by the outdoor heat lamps. Other highlights included Uni, the Nikkei restaurant (so good – think Sake Marys and sea bass tiradito with chilli and truffle) and the Sea Grill, with anything you could imagine, freshly caught and grilled with stellar sea views. There's also a two Michelin star restaurant, Dani Garcí, which looks amazing (open kitchen, theatrically lit round tables), and the chef's more casual spot, Bibo. Several of the restaurants also have tables under an outdoor tent, which feels more Arabian Nights-inspired chic mess hall than formal dining. UJ got the vibe that this would be quite the Saturday night hotspot in the summer, with pre drinks, dinner and then dancing at the club.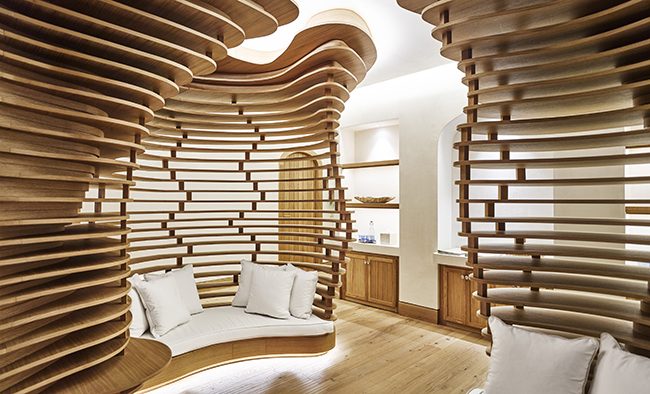 Highlights
The spa. UJ did the wellbeing scan and well, good to have a plan on how to improve our health (more alkaline, less sugar)! The tennis was great too – one hour spent with a pro, and we learned more than we've done bashing the ball around with mates for years. The seaside boardwalk was really special (long and lined with chiringuitos – a great place to run), and renting bikes to ride into the old town is a must. There's golf (20 mins by car) and paddle boarding should you want to mix it up, and the beach pool (our fave) is heated year round. UJ also loved the fairy-lit bridge that dated back to 1AD and the thatched umbrellas on the beach.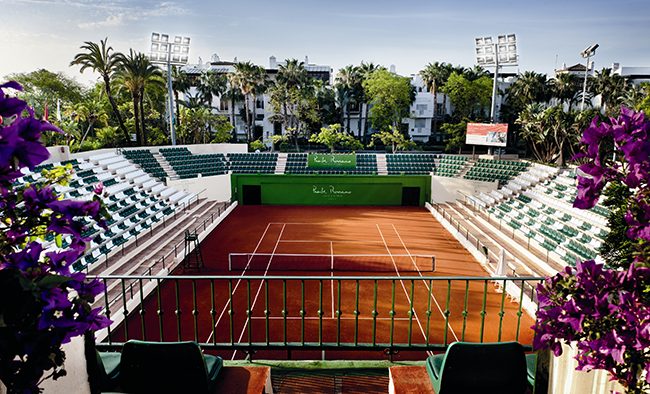 Anything else
We love a retreat. But they are very social – small groups spending long days together. You have to be up for it. This was a great way to enjoy the fitness side, but also get some downtime. And with so many great staff, therapists and pros at your fingertips and a boardwalk at your doorstep, it couldn't be easier to put together. There's a gym with PTs, yoga and pilates, too. DIY retreat – we're converts.