Details
Address
30-32 Rue du Sentier, 75002 Paris, France
More info
About
This is the Hoxton's fourth property – it's the group's biggest yet, set within a former 18th century Hôtel Particulier.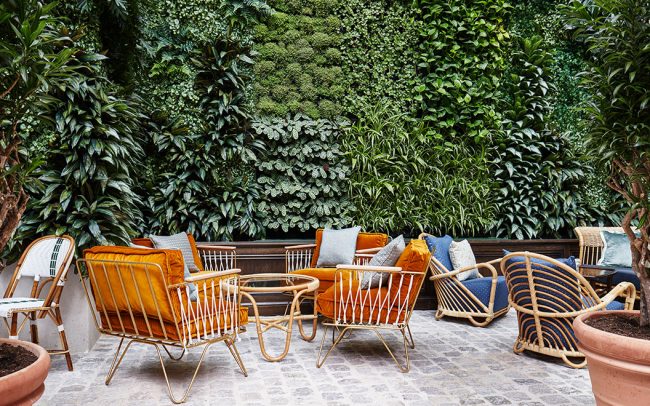 Hoxton Paris Lobby
The Location
Rue de Sentier is in the 2nd arrondissement, conveniently located within walking distance of Gare du Nord, colette (at least until the end of the year), Frenchie (make sure you book at least a month in advance) and Popolare (for the best Italian food in Paris). Also, if you need an eclair fix, head to L'éclair de génie, just a few minutes away.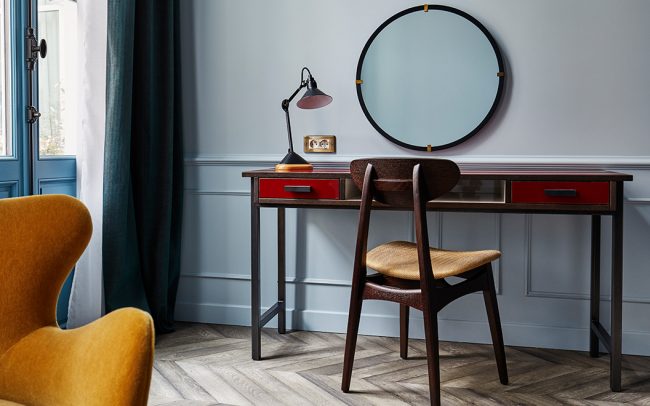 Hoxton Paris Hotel Bedroom
The Accommodation
The rooms at the Hoxton Paris follow the group's classic sizing format: shoebox, cosy, roomy and biggy. Opt for a biggy if you want one of the ground floor rooms with double-height ceilings, and if you want to look over the 18th-century courtyard, make sure you book a 'view' room in any size. Even in the cosy rooms, it feels like there's ample space and the bathrooms are spacious with a wet-room style shower. And, we can vouch that the bed feels as good as it looks. You'll want to make the most of the Hoxton's midday checkout time.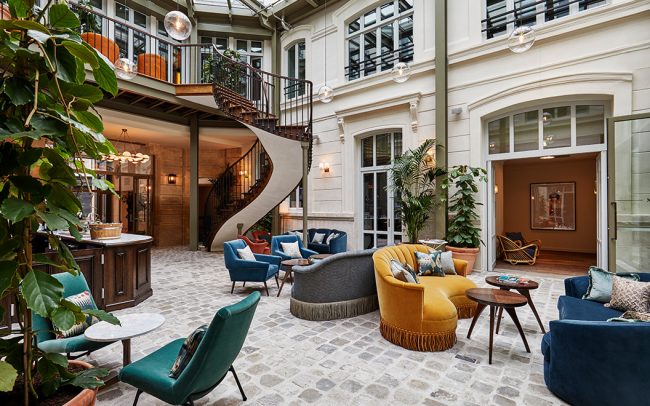 Hoxton Paris Hotel Public Space
The Décor
Being a Hoxton property, the interiors were always going to be a big sell here. The rooms, designed by Humbert & Poyet, are full of thoughtful design elements – Lampe Gras lamps on Formica tables, those highly Instagrammable grid-patterned sheets, a stationary set laid out a la Present and Correct, and branded mugs that you'll want to take home (but shouldn't). The Soho House designed public spaces are just as considered. You'll get that as soon as you enter the double-height lobby, complete with original 17th century cobbles, mid century velvet furniture and restored 18th century spiral staircase – a nice mix of the building's historical origins and the Hoxton's elusive cool.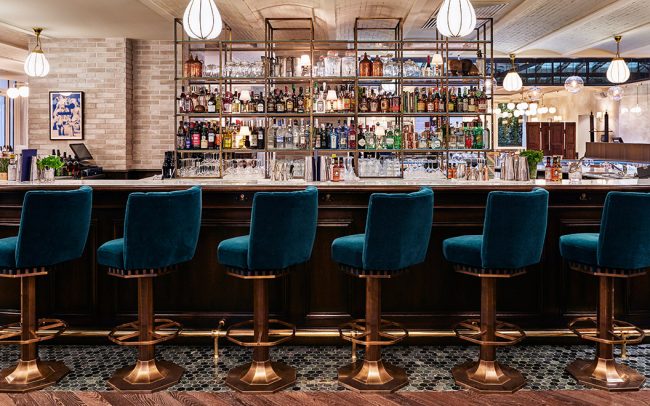 Hoxton Hotel Paris Rivie Bar
F&B
The Hoxton's complimentary banana, granola and juice bags will be enough to get you through the morning, but for all your other needs you have Rivie restaurant downstairs serving up a concise all-day French menu (with a few twists). There's the classic tartare and entrecote, but there's also a surprisingly delicious tomato tartare, ceviche and linguine on offer as lighter options. For after dinner drinks, head upstairs to the Jacques bar – a cosy, intimate space where the bartender will craft you a bespoke cocktail based on your preferences. #UJLoves their take on a Gimlet. There's no room service just yet (but there will be), but the mini bar is stocked with free water and you can buy wine to take upstairs with you from the restaurant, or grab a snack from the honesty bar at reception.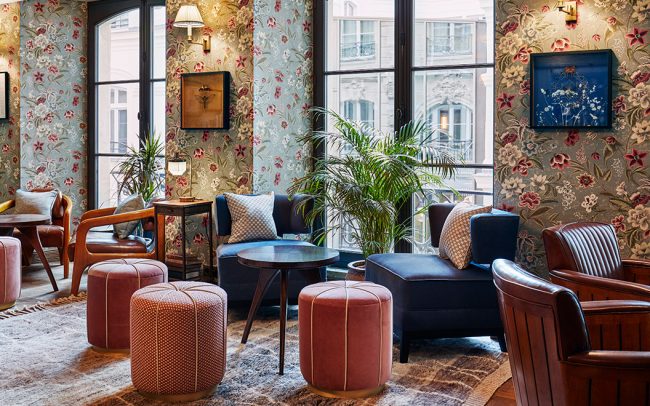 Hoxton Hotel Paris Jacques Bar
The Details
Shoebox rooms from €99; Cosy Rooms from €149. Bookings now open