We're not going to complain, but so far this summer we've had several trips to Ibiza, all of which have been about two days long on average. Now, any time in Ibiza is a good time, but don't follow our lead: if you can, book a longer trip. Settle in, explore the small towns and hard-to-reach coves, veer off the beaten track, and try different things. We hope you get a chance to do that this summer. And if you don't have the time or the finances for this – two days is always good, too.

xx Taryn and Team UJ xx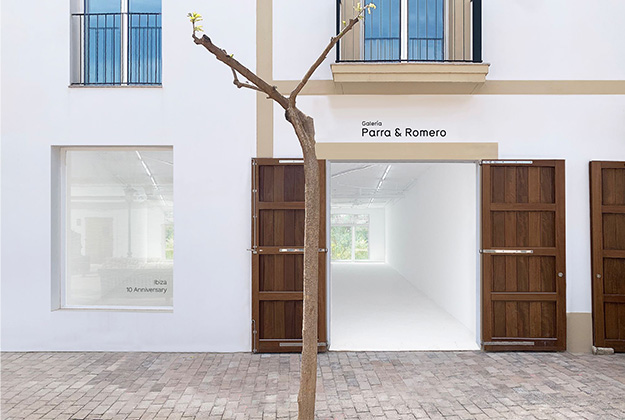 Art
Here, there, everywhere

The CAN Contemporary Art show launches today (13-17 July), with 37 international galleries showing, and it feels like the timing is right. From galleries in Santa Gertrudis (Galeria Tambien, Parra & Romero) and art in hotels, every year, it feels like art shows are becoming more and more visible here.

MORE INFO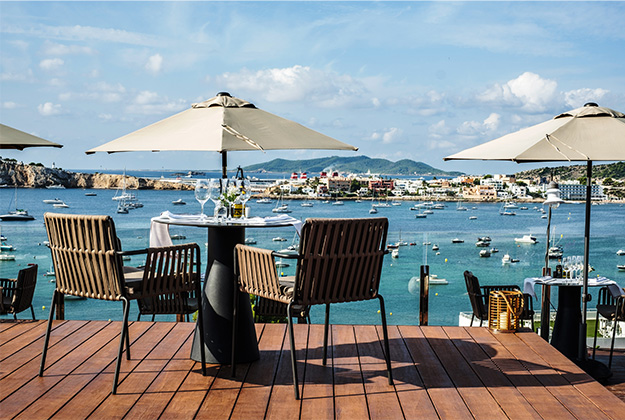 Day Beds
Pre-flight stop

If you've ever had a late flight out of Ibiza before, you'll know that the question – 'what should we do with our bags all day' – is a common (and annoying) one. Lugging them to the beach / restaurant / into town is never a chic look, and many villas have early check outs / no place to leave bags. Ocean Drive Talamanca now have daybeds in their Sky Bar – and for €80 euros per sunbed (which can be used against F&B) you can check your bags, use the Sky Bar and pool, then change before you catch your flight. They're close to the beach and The Fish Shack too, so you have options. This is available from 11:30-19:30 daily, and if you need something later, it might make sense to just get a room!

EMAIL TO BOOK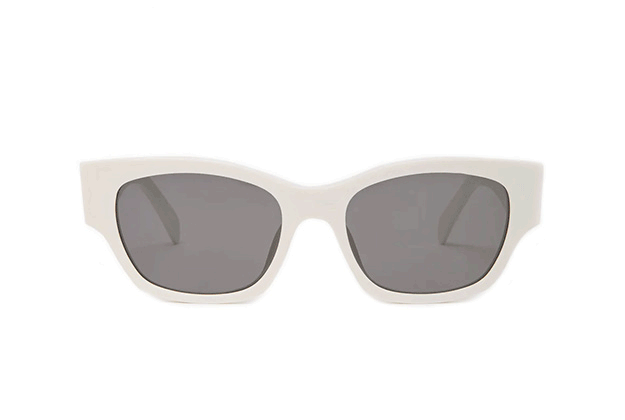 White Sunglasses
Snow White

Seems like it's the year of the white shades.

MORE INFO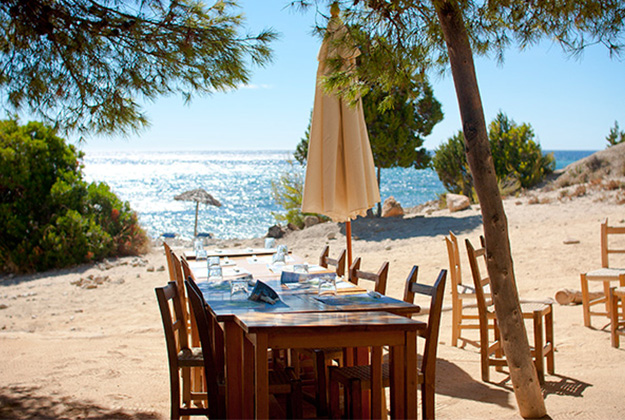 Ses Bosques
Taryn's Lo-Fi Ibiza List
To note

If you like your beach lunches to be laid back, you might want to save this list. Created for L'Officiel, this selection has 10 chilled, local places to try. And one more to add that's not on here (but should have been!), Chiringuito Cala Escondida. Happy exploring!

READ THE LIST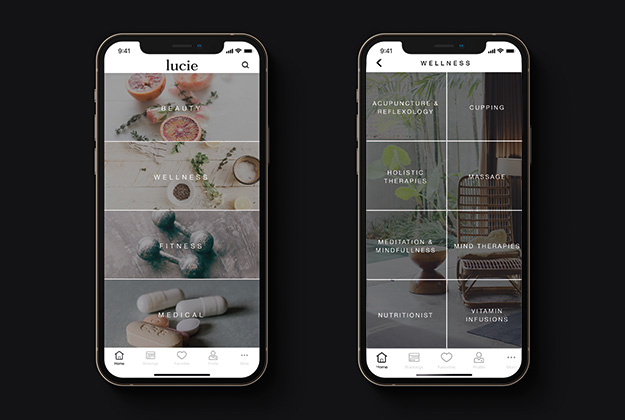 Lucie App
Therapists to you

Oddly, there aren't that many amazing spas in Ibiza. BUT there are incredible therapists on the island. The Lucy app – already in London and the Cotswolds – has just launched in Ibiza, bringing therapists to you. With everything from beauty (makeup, hair, facials, nails) to wellness (cupping, acupuncture, reflexology, holistic therapies), fitness trainers (pilates, boxing, tennis) to medical (callouts and testing), there's a wealth of specialists accessible with the touch of a button. You need to book in advance though, as in the summer, therapists are definitely busy.

MORE INFO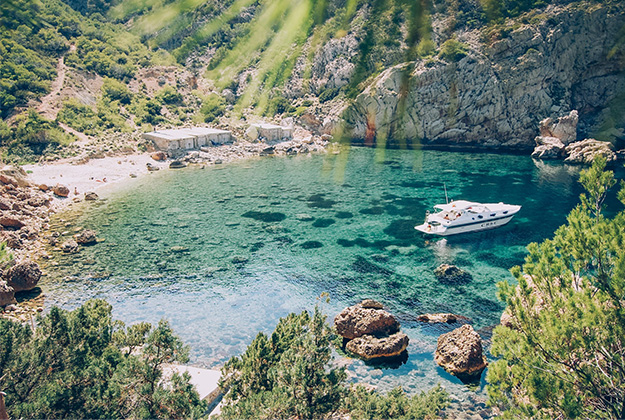 Ibiza Hike Station
We want to try this

Originally spotted on Roxie's instagram, the Ibiza Hike Station focuses on taking you to the wild and secret side of Ibzia. Hike, swim, take the views in – it seems like they definitely find challenging routes, but we're sure anything can be customised.

MORE INFO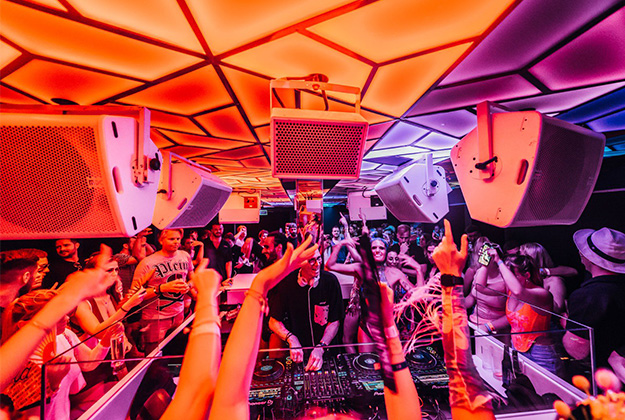 Hï WC
Our Pick of Parties
Some new ones to try

The Ibiza party calendar feels fresher than we can remember this year. And that could partly be to do with the fact that many of the names that always played key sets at DC10's Circoloco now have their own nights. The Martinez Brothers are now at Hï on Tuesdays (which is excellent – make sure you check out the WC parties, too), and Jamie Jones' Paradise party is now at Amnesia on Wednesdays. Carl Cox's night at Space may be no more, but he's moved into DC10 on Tuesdays (until 23 August), and from all reports of the recent launch night, it's a special one. Solomun is still at Pacha Sundays, and Patrick Topping has a new night, Trick, at DC10 Fridays (July and August). And as always, DC10 has a roster of great names every Monday for Circoloco.

PARTY CALENDAR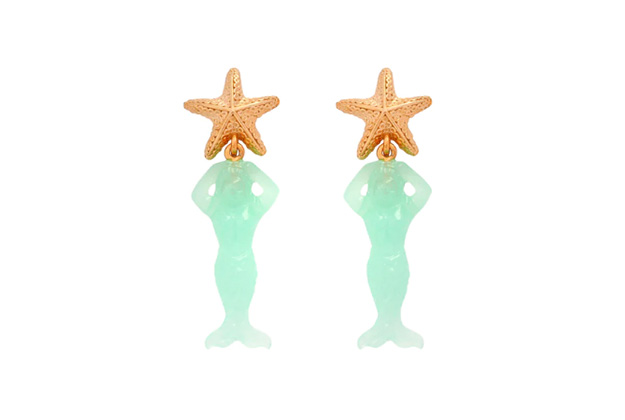 Jade Jagger x Annie's Collection
Now available

Annie's a busy chica this summer! Think a collab with Grey Goose Essences, a cowboy boot collab with Terry de Havilland, and now a jewellery collection with Jade. The collection, inspired by the island and drawing on their shared love for the sea and its conservation, has mythical mermaids and Es Vedrà in carved stone, gold and enamel – as well as gemstones such as turquoise and onyx. Shop in store at Annie's or online.

Annie's x Jade Jagger Jewellery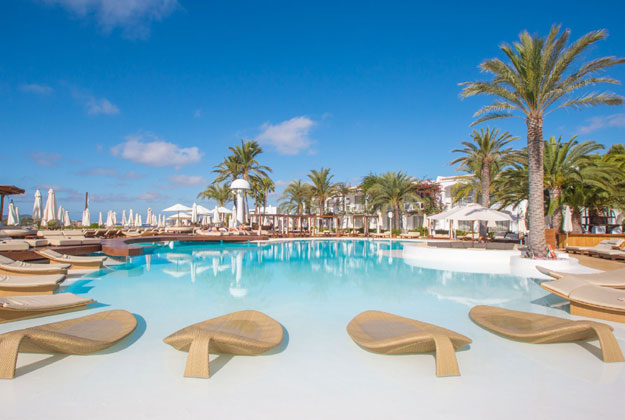 Barry's Bootcamp
At Destino

We've always thought Barry's would do well in Ibiza. And voilà! Now live, bookings are open for Barry's Bootcamp IBZ, which will be located at Destino Pacha from 23 July-3 Sept. For regulars, Spain is a new region, so you have to set up a new account.

BOOK NOW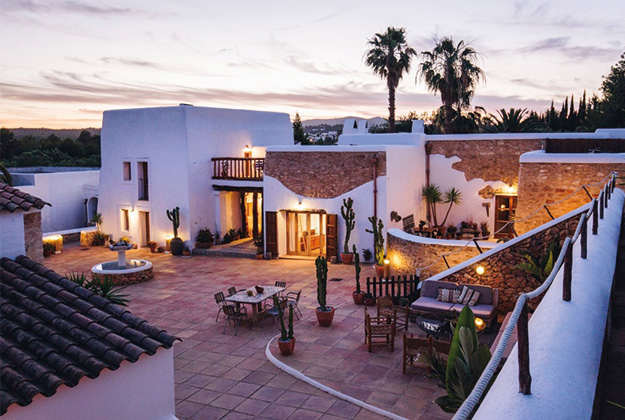 Las Cicadas
Six-bed Santa Gertrudis location

With two kitchens, six bedrooms, stereos that link to Spotify (easily), daily maid service, pool, jacuzzi with slide, an event space – and importantly, is only a very short walk to Santa Gertrudis, Las Cicadas is a great mix of private break and not too far from the action.

READ MORE




Air Mail
Ibiza feature

An interesting take. It does seem lately that the more expensive the villa / location, the more new wave the (off menu) treatments…

READ MORE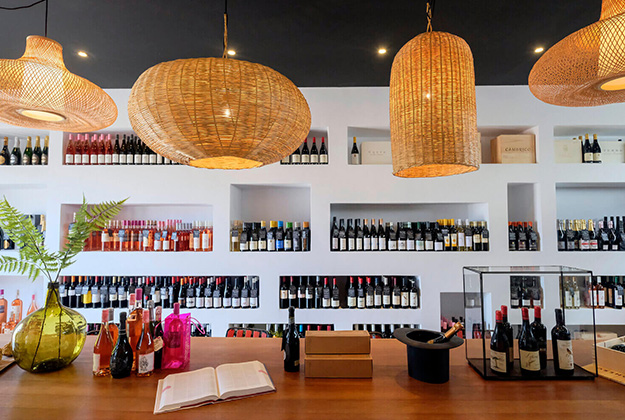 Somm Wine Shop
Ibiza products

Tucked away beside Wild Beets in Santa Gertrudis, the Somm Wine Shop has a great selection of Ibiza made / focused products including cookbooks, wines, vinegars, and beer, as well as a great selection of wine from handpicked producers.

MORE INFO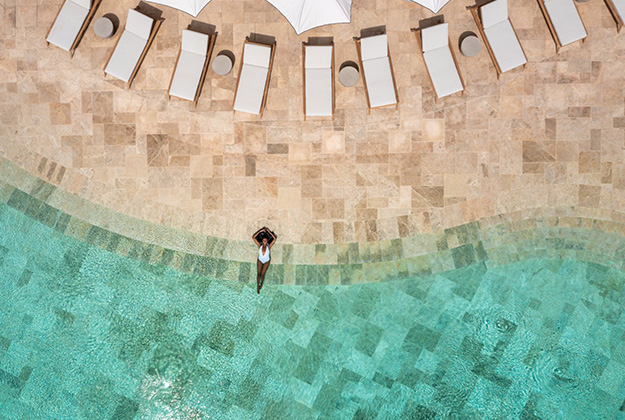 Drip
IV Infusion Therapies

Should you be feeling like you need a boost, the RoseBar at Six Senses has four different types of IV infusion therapies to supercharge your immune system. Choose from the revival, restoration, inner glow, or morning after, depending on your needs.

MORE INFO

(c) 2022 Urban Junkies. All rights reserved.

Reproductions of any portion of this website only with our express permission. Urban Junkies is a free weekly mailer. All listings and features are editorial: We do not receive any payment from venues, artists or promoters. Every effort has been made to ensure accuracy of information listed but we cannot accept responsibility for errors or omissions.

We have updated our terms and conditions link and privacy policy link to make it easier for you to understand what information we collect, how we use it and what rights are available to you to control your information. The privacy and security of your information are very important to us. If you have any questions or comments, please send us a message by info@urbanjunkies.com. Thanks as always for reading UJ.