| | | |
| --- | --- | --- |
| | … we're still reeling from the news that ULTRA Miami gave 'Colonel Sanders'/ KFC a set on the main stage last weekend. Not to give it too much airtime, but this was NOT. OKAY. On a more positive note, we're looking forward to seeing Hot Chip at VU this Thursday (check on the day to see if there are any tickets); can't wait to hear some of their new material. We're also looking at last minute escapes for Easter, and are going to get into DSM to see if there's anything left from last Friday's Palace Spring drop. Lastly, we're very excited to re-welcome The Face to the publishing fold this month — we all have a Face memory from yesteryear, and can't wait to see what they do with the relaunch. Enjoy! | |


Orasay
West on the Ups
Orasay, Endo, Gold and more….
There's something going on west… New restaurants that are receiving rave reviews, workouts worth travelling for, and some great new ventures in the pipeline. This time, for real, the west is feeling fresh.
Read More
Publishing News
The Face is baaaaaack! And two new newsletters
This month marks the return of The Face! Expect a global outlook, digital everything, quarterly mag (launching this summer), a Gucci T-shirt collab capsule, and more of that old-school Face spirit. In other news, Tyler Brûlé has recently launched a Monocle Weekend Edition newsletter, and Graydon Carter (hail!) will be launching Air Mail this summer, a Saturday newsletter for the international crew. YES to the ever-growing unstoppable newsletter fam, we say.
Kate Spicer
Writer, author, and documentary filmmaker, Kate is a UJ fave and has taken the time to speak to us, amidst the launch of her first book, Lost Dog.

When I was a schoolgirl I was a drama club kid, and I wasn't a bad singer. Writing crept up on me.

Journalism seemed like a free pass to places I normally wouldn't be allowed. It's also an industry without as many rules as others.
Read more


Photo: Gerrard Gethings
Limited Edition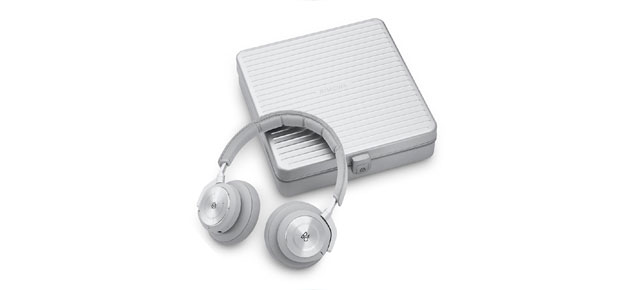 Rimowa x Bang & Olufsen
We need these, even if just for the case
When we first saw the LV headphones, we thought, a bit of ear bling could be fun. But this shiny, chic, limited-edition Rimowa case for B&O's noise-cancelling headphones? Swoon. And just like that, the Bose noise cancelling case shall never get a public outing again.
More info
Photo: Olivia Hutcherson
Party of One
Some very focused menus
We reported back in January on restaurants that are focusing on a single item. Well, this is a loose continuation on the theme. At Kebab Queen, it's a six-course menu inspired by the kebab (£60, no plates), at Yolo it's desserts, and at Avobar, it's – you got it – avocado. These three are all in Covent Garden, so could be worth a run-around. On the drinks front, Hacha is all about agave (think tequila and Mezcal), and Bubbledogs is soon reopening as a Champagne bar (April 30). And opening May 10th from the Barrafina crew is Parillian, their new CDY restaurant that focuses on (DIY) grilled everything.
Elisabeth Louise Vigée Le Brun, Self Portrait in a Straw Hat, after 1782, © The National Gallery
Sponsored Listing
Spring Events at the National Gallery
Check out one of our events!
This spring, discover trailblazing female artists, discuss George Stubbs's Whistlejacket with art critic Jonathan Jones, and debate modern muses and the #MeToo movement. See the full list of events here.
More information
City File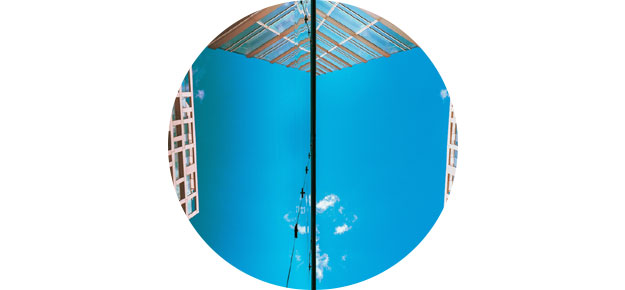 Vienna
An insider's guide to the city
With a new single out, another on the way (April 5), and an album launch in May, Austrian MOTSA is a busy man. He took the time to show us around his hometown.
Read more
Photo: Zuma
Around Town
Openings, events, tickets and more
From the cherry blossom (sakura) installations at some London greats to the launches of the art nouveau-inspired Perrier-Jouët Champagne Terrace at Harrods and Lyaness (from Mr Lyan and team) at the Sea Containers, as well as the Honest Grapes Taste of Italy wine event (first ten to email in get free tix), there's a lot going on.
Read more
Easter Pick
Walk this way
Our pick this Easter? Seven days on the Camino de Santiago de Compostela, please. There's something special about Spain at Easter (actual religious traditions), and with several companies that will reasonably organise your route (hotels, transfers for luggage), this seems like an easy, clear-your-head no-brainer.
More info
Photo: Arabica
Mo Brunch
Are you a Sat or Sunday bruncher?
So many brunches coming through. We're going to just start to list some of them, so you can decide if they are for you. Over at Borough Market it's the recently launched Levantine brunch menu at Arabica; and launching this Sunday, there's a creole/Cajun Louisiana brunch at Plaquemine Lock (JUMBALAYA!) and a Sakura Sunday Brunch at Roka (with £60 or £80 menus). With so many weekend food options (we're almost getting sick of the word brunch), now you just have to decide if you're a Saturday or Sunday 2pm diner?
More brunch options
UJ Playlist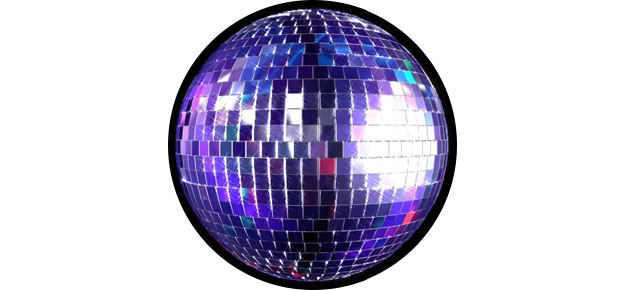 Purple Disco Machine
Disco good times
With a new release of club anthem Body Funk out and a 2018 that included being crowned the number two Beatport artist of all time, Dresden-born Purple Disco Machine has taken the time to compile a good times playlist for us. Enjoy!
Press play
Save the date
| | | |
| --- | --- | --- |
| | Straight off the back of MMW, DJ Tennis plays an all-nighter (April 5) at Phonox (we love it here); Richie Hawtin (alter-ego here being F.U.S.E) has a special audio-visual installation (artwork by his talented brother Matthew) to celebrate the launch of his Dimensions boxset (April 5-7, 180 The Strand); and Tom Hiddleston is in Pinter's Betrayal for a very limited run. | |




(c) 2019 Urban Junkies. All rights reserved.

Reproductions of any portion of this website only with our express permission. Urban Junkies is a free weekly mailer. All listings and features are editorial: We do not receive any payment from venues, artists or promoters. Every effort has been made to ensure accuracy of information listed but we cannot accept responsibility for errors or omissions.

We have updated our terms and conditions link and privacy policy link to make it easier for you to understand what information we collect, how we use it and what rights are available to you to control your information. The privacy and security of your information are very important to us. If you have any questions or comments, please send us a message by info@urbanjunkies.com. Thanks as always for reading UJ.