| | | |
| --- | --- | --- |
| | And you can definitely feel it in the air. Whatever you're doing – ignoring it, dressing up, taking kids out – we hope you have a great one. Also this week it's the MTV EMAs in Seville; if you're going, get some sun for us please. Back in London, there's never been a better time to eat and drink in the capital – there are so many new openings, be sure to check out our round ups. We also hear Selfridges has launched a new candy hall, which in a time of sugar-free everything, feels a bit rebellious; we're more interested in their new FAO Schwartz floor. Lastly, this week we have LA on the mind with our Lon-LA feature. Thinking of all those affected by the fires. The DLTA Hoxton has even offered rooms to those who have been displaced, which is great to see. Happy end of October all. | |



The West Hollywood EDITION
Lon:LA
Coming in hot
We've said it before, and we'll say it again, forget Ny:Lon. These days it's all about Lon:LA (doesn't quite have the same ring to it, does it?), and now we have a handful of new much-loved businesses making the transfer.
Read more
Decimo
Sky High
Dining with a view
So, last week we gushed about how much we loved Seabird (go, now), and this week, we're adding two other newbies, that are also sky high. Recently launched, Decimo at The Standard is a Mexican restaurant by Peter Sanchez-Iglesias (who has two Michelin starred restaurants in Bristol) on the top floor. All we know so far is it's open only for dinner, and they don't seem to really take walk ins (they book the whole restaurant), so get a booking or call for cancellations. And over at Treehouse, 1 Hotels' new brand launching this week, Madera (also with an outpost in LA, see!), will also be serving Mexican, sky high. Seems like it's up, up and away these days.
Louis Vuitton New Bond Street
Louis Vuitton New Bond Street
Technicolour Rainbow
Do you remember LV's golden sun façade in Paris, at their Place Vendôme flagship? Well, New Bond Street just got the technicolour, rave version. Sure to brighten up any day, this exterior deserves a trip to the newly relaunched LV New Bond Street Maison, immediately. Follow Faye McLeod for behind-the-scenes window work; she and her colleague Ansel Thompson truly are magicians.
Sponsored Listing
Death Of A Salesman, Piccadilly Theatre
Until 4 January
Marianne Elliott (War Horse, The Curious Incident of the Dog in the Night-Time, Angels in America and Company) co-directs with Miranda Cromwell (Associate Director on Company and Angels in America) to bring a unique vision to one of the greatest plays of the 20th century, seen through the eyes of an African American family. Wendell Pierce (The Wire, Suits, Selma) makes his West End stage debut as Willy Loman, with Olivier Award-winning Sharon D. Clarke (Caroline or Change) as Linda Loman. This is a good one, book now!

★★★★★
'BRILLIANTLY REIMAGINED.A PHENOMENAL PRODUCTION'
TIME OUT
Book now
Amazónico
Around Town
Wining and dining
So, this week highlights include the much-loved Madrid based Amazónico's transfer to London (opening Nov 9th), Wild Tart's new bricks and mortar restaurant and shop in Eccleston Yard, and more Borough/LB openings… We also have a review of the excellent new Bubala, more news and soft launch announcements. Click through!
Read more
Drummer Boy
JC de Castelbajac
By now you know we love JC Castelbajac. We think he's single handedly breathed new life into Benetton, and every collab he does (there are a lot! He's a very wanted man) is a breath of fun, fresh air. Take these Asba drums! All we want for Christmas…
Shop now
The Berkeley Bar & Terrace
Salut!
For your radar
We haven't published bar news for awhile so here it is. Some we're late on (The Berkeley Bar & Terrace and Milroys Spitalfields), some new pop ups (winter rosé coming through!), and some new menus from London greats.
Read more
Sponsored Listing
The RSC London Season is Now Playing at the Barbican
26 October – 18 January
Don't miss the Royal Shakespeare Company's electrifying new season at the Barbican. Morality, love, power and gender combine in three shows that spark with striking resonance.

As You Like It is a riotous comedy that blends music, storytelling and physical comedy, in a production that dares you to change your state of mind. The ultimate battle of the sexes is turned on its head in a reimagined telling of The Taming of the Shrew – with women in charge. Measure for Measure, set in 1900s Vienna, unveils a shadowy world of repression and dubious morals, which feels frighteningly relevant today. There are 200 tickets available at £10 and under for each performance.

'Inventive, playful, captivating' ★★★★ Daily Telegraph on As You Like It

'A landmark production as women take charge' ★★★★ Evening Standard on The Taming of the Shrew

'Excellent… a rolling mass of desire, repression and duplicity' ★★★★ Financial Times on Measure for Measure
More info

Noma
Eye Spy
Dates for your calendar
Food events. Well, Carousel has launched their next residencies, and it's the Nuno Mendes residency (5-9 Nov) that has caught our eye. Speaking of big names that are four letters and begin with an N, Noma opened reservation lines for their seafood season last week. Small tables are gone, but larger ones are still available (Christmas party?), and they may open further shared tables, so join their waitlist, and hope you get in via cancellation or other for a last minute jaunt. Kym's is celebrating their 1st birthday with the launch of a lobster brunch (50% off 2 Nov, launch day), which sounds divine. There's a very decadent dinner on Nov 14th at Dinings, SW3, an omakase collab dinner with Alvaro Clavijo, the talented chef behind El Chato in Bogota. Tix including sake pairings are £285, ouch, but wow. And a reminder, the Passione y Vino event at Evelyn's is on 17 November, see you there.
Electric Cinema White City
Now Open
Hold up hold up! FINALLY we have another Electric Cinema! Opened yesterday, Electric Cinema White Cinema will have the same offering as Portobello – 44 mohair armchairs, with cashmere blankets and footstools, a bar serving drinks and bites – and as it's the first week, tickets will be 50% off until 1 November. Go!
Book Now
The Caves Hotel, Negril
Red Bull Culture Clash
Make a last min break for Jamaica
We love a bit of dancehall (carnival!), and now, Red Bull is bringing its famous Culture Clash, aka battle of soundsystems, to the home of dancehall, Jamaica. The event's Nov 2 and you'll have to be quick, as today's the last day to buy tickets. We say make a week (ish) of it and check into The Caves Hotel after in Negril (they say a four hour drive, but we have it on good authority it's more), and then the new S Hotel in Monetego Bay. Beats the rain, no?
Culture Clash
UJ Playlist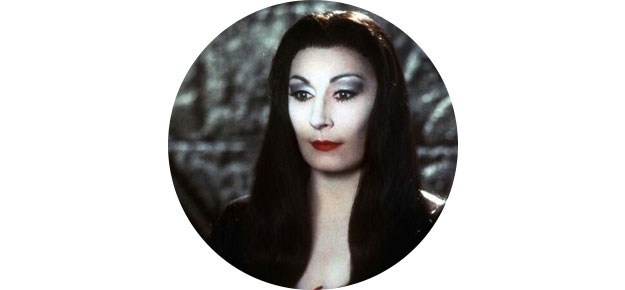 Halloween
Boo!
Trick or Treat! If you're answering the door this Thursday, or just want to throw a party for one, check out our All Hallows Eve playlist, Thriller arms at the ready.
Press play

Save the Dates

| | | |
| --- | --- | --- |
| | We preface this with: we've gone a bit cheesy this weekend. We know. We're excited for the holidays, already (although too early to start talking about it, obviously). So we have some long leads for you. 1 Dec is Love Actually live (come on – it's bloody expensive though), followed by ET live on Dec 8 (borrow a child day). We also want to see the Mikado (ENO fun), which started yesterday – and if you want a bit of a pre-Fireworks rave, there's Peggy Gou at Printworks Nov 2. | |


Take three

Exhibitions on our Mind
Get out there

Barbican
The Strand
The Photographer's Gallery

Into the Night: Cabarets and Clubs in Modern Art
Until 19 Jan

United Visual Artists: Other Spaces
Until Dec 8

Feast for the Eyes: The Story of Food in Photography
Until Feb 9







(c) 2019 Urban Junkies. All rights reserved.

Reproductions of any portion of this website only with our express permission. Urban Junkies is a free weekly mailer. All listings and features are editorial: We do not receive any payment from venues, artists or promoters. Every effort has been made to ensure accuracy of information listed but we cannot accept responsibility for errors or omissions.

We have updated our terms and conditions link and privacy policy link to make it easier for you to understand what information we collect, how we use it and what rights are available to you to control your information. The privacy and security of your information are very important to us. If you have any questions or comments, please send us a message by info@urbanjunkies.com. Thanks as always for reading UJ.