| | | |
| --- | --- | --- |
| | …but we're – like the rest of the world – getting back to it. So hiiiiiiiiiii! We've missed you all. Hope you've missed us too. And now that it's somehow already mid-July, let's make the most of it! Have a great week. | |



Call Suzy
Let's Eat
All aboard the dining express – new concepts
We've all seen so many great adaptations over lockdown from our favourite restaurants, but we wanted to highlight a few that have impressively made new delivery only brands: Bao's Call Suzy is a 'nostalgic interpretation of a Chinese take out', operating out of Xu; Flor's now serving pizza – ASAP Pizza – and we'll have the Tater please, although oddly we hear the haute Hawaiian is the one; Jikoni launched Comfort and Joy, which does 'globally inspired veg with benefits' boxes that are either ready to eat, or ready to be heated at home; Hakkasan's Casa Calavera delivers Mexican; and GCG (a.k.a Goodman, Beast and Zelman Meats) partnered with sister company Burger & Lobster to create Prime Feast, delivering luxe meat boxes.
Villa Santanyi, Mallorca
Vamos
Let's go somewhere
We're ready to go just about anywhere right now, how about you? And after a brief scan through the website Welcome Beyond, which focuses on handpicked boutique hotels and properties to rent, it seems like a great place to start.
Welcome Beyond
APT at Town Hall Hotel
Tasting Menus
We're hungry just thinking about these
As for restaurants that have upped the ante on their offerings: Chiso is launching Kaké (15 July) which will serve a handful of guests at lunch and dinner – dinner will have two seatings and be either a tasting (£95) or omakase (£135) menu. Mei Mei is extending their market hours by launching bā, an 8-piece tasting menu (£45 at the counter) or reduced set menu (£25 high tables). Hats off to every single restaurant/vendor for their innovation over these past months. Watch some of the great shorts on @serviceabnormal for more on this topic.

Want to create your own tasting menu with a chef of your choice? Look into APT at Town Hall Hotel.
Tom Harrow
Co-Founder, Honest Grapes

If you, like us, are feeling a trip to Provence this summer, listen up: Tom Harrow, our longtime go-to wine man and co-founder of Honest Grapes, has given us an insider list.

UJ: What's your favourite hotel?
TH: There are lots of pretty pricey options but I really enjoy Château de la Chèvre d'Or in Eze.

UJ: What are your top three vineyards?
TH: If I had to choose…

1) Chêne Bleu in Crestet
2) Château La Coste
3) La Fête de Rosé

NB – all the above practice various degrees of sustainable, organic, or biodynamic viticulture.

Read the full interview here.
Sabor al Fresco starts this Thursday!
Hitlist
Restaurants on our radar
One thing lockdown did was give us a lot of time to think about where we wanted to eat – especially of the places we haven't been to yet. So here's our list. Thought we'd start with a top 10; we encourage you to make a list of your own and let's work through them together (check opening dates first). Forks out. Support local. Eat, sleep, eat, repeat.
Post Lockdown Top 10 Restaurant Hitlist
Casa Jondal
Ibiza News
Finally……
So, news from the White Isle: so far, clubs for 2020 are out. There are still some holding on to hope for Sept, but so far, no disco. That does mean, however, that it's time to explore the island and from what we hear, it's quiet and, of course, beautiful. On our list this year is: for restaurants, Casa Jondal, which looks stunning; for events, the new Ibiza Wellbeing Festival (Oct-Nov); for hotels, we'd like to work our way through White Ibiza's recent boutique list; and for Formentera, Can Tres Formentera (not new, but new to us). And as the Fish Shack is taking a summer off, we'll be relocating to @chiringuitopoudeslleo for our grilled fish and potato fix.

For more Ibiza recommendations, peruse our guide.
Pfeffer Sal
Refresh
Pfeffer Sal
It seems odd that you can now go to the dentist and have a massage, but you still can't get a facial…. But anyway. On the facial front, we've been impressed with Pfeffer Sal's digital offering. With their At Home Guided Facial Packs, you first receive a curated pack of handpicked products for your skin, and then a therapist guides you through a 30-minute session online. When they actually open, we can't wait to get in for an overhaul – here's a sculpting, brightening treatment to book for an instant pick me up. And we're back.
Pfeffer Sal Forever You
OD Talamanca
Sponsored Listing
OD Talamanca
You know we love OD… Close to Ibiza town but tucked away on the Talamanca boardwalk; great views and boutique in size. Book now using the promo code URBANJUNKIES for a 10% discount. If you're feeling flush, book a loft room – you won't regret it.

OD Talamanca
UJ Playlist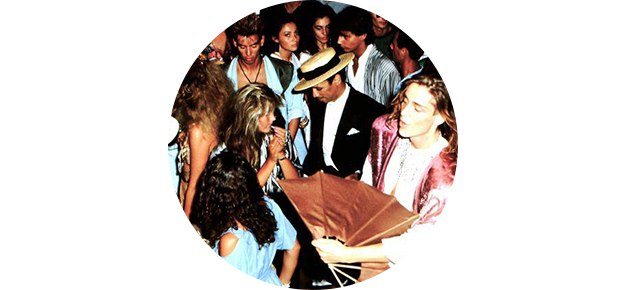 We Want to Dance
Dancefloor vibes
Clubs opening in Ibiza might be out, but BPM Malta looks like it's in! With that in mind… here's a little playlist we've put together for summer dance party vibes. Turn it up!
Press Play

Sponsored Listing
Mo' Pasta
Haven't tried one of these assemble at home kits yet? Then here's one for you: Passo To Go has pizzas, pastas, negronis/brambles and their own pilsner. Fresh ingredients delivered to your door (we'll have the fennel sausage ragu with pappardelle please) and quick video tutorials mean that with 15 mins prep, you can have as-close-to-restaurant Italian as you're going to get at home. Buon appetito. Oh, and if you enter the code UJ, you'll get a negroni for two thrown in when you buy any pizza or pasta kit, cause you're worth it!

Passo to Go
The Garden at The Berkeley
New New New
Two to try
Thought we'd end on a positive note. New things are opening! The beautiful Garden at the Berkeley recently launched to rave reviews, and The Tapas Room, a wine shop, tapas bar and deli is launching its third location in Brixton Village, 21st July. We like the sound of their 'garage wines' and weekend Spanish brunches. Good luck all!

The Garden at The Berkeley | The Tapas Room in Brixton
TAKE 3


Orange
Collabs
90s Flick

New orange wine bar incoming

Il Pellicano x F.R.S, yes please

Big Night, why hadn't we seen this







(c) 2020 Urban Junkies. All rights reserved.

Reproductions of any portion of this website only with our express permission. Urban Junkies is a free weekly mailer. All listings and features are editorial: We do not receive any payment from venues, artists or promoters. Every effort has been made to ensure accuracy of information listed but we cannot accept responsibility for errors or omissions.

We have updated our terms and conditions link and privacy policy link to make it easier for you to understand what information we collect, how we use it and what rights are available to you to control your information. The privacy and security of your information are very important to us. If you have any questions or comments, please send us a message by info@urbanjunkies.com. Thanks as always for reading UJ.