| | | |
| --- | --- | --- |
| | …end of September already. No idea, but it is. But with the sunshine lately, we're not complaining. Looking ahead, it's great to see so many openings come through; long may they continue. On the nightlife front, less so. With that in mind, the US has a #DoNotAbandonUs campaign for the nightlife industry; here, it's the #LetUsDance campaign, which you may have seen around. Please do take the time to write to your local MP (fill this form out, it's short) to show some/your support for an industry that seems to be being left behind. Have great weeks everyone, here's hoping! | |



Noble Rot Soho
Central Vino
Finally some good wine
If you too are a frequent Soho flyer, you will know that there aren't that many places that serve great wines by the glass (sounds insane, but those are our findings). But with three new additions, including UJ fave Noble Rot, suddenly it might be harder to keep it to just the one…
Read more
Punchy Drinks
Canned Cocktails
No beer cosy necessary
If you've looked around in Whole Foods lately, this will come as no surprise: canned boutique drinks are on the rise. We've been watching (from a trend perspective) and few that have caught our eye include: Ace Hill's vodka sodas from across the pond (with real fruit and a great colour palette), and from here in the UK, another Ace, Ace + Freak, which has a watermelon sangria. Lastly, with the most innovative flavours out of the three is Punchy, who offer seltzers with and without alcohol. Just make sure you look at which one you reach for in the AM.
Pamela Yung
Flor

Ohio-born Pamela Yung leads the kitchen at the excellent Flor and ASAP Pizza. If you've missed Flor, it's back this Friday, and ASAP Pizza will soon re-emerge as a wine and pizza party. Pam tells us about a few of her favourite things.

UJ: What are your favourite London restaurants?

PY: Brawn is the first restaurant I went to when I first came to London so it has a special place in my heart. I love the vibe, the food is well executed and they have great wine. For something more casual, it's Pho Thuy Tay for Vietnamese on the Old Kent Road.
Read more


Sponsored Listing
Loire Valley Wines
Reminder, four routes to explore
If you love wine, then you really should try one of these routes. Four different routes to explore a different side of London, all while trying great wines from the acclaimed Loire Valley. Places to stop along the way include the Theatre of Wine (Route 1), which has interesting wines and Cuban cigars; Noizé (Route 2), which looks like a Fitzrovia find; The Wine Library (Route 3), which is a shop in a 19th century wine cellar; and Albertine (Route 4), which was supposedly the second wine bar in London. They are also running free tastings from their wine truck at Camden Lock Market on 26 September. Get out there and wine-on!

Loire Valley London Bucket List
Events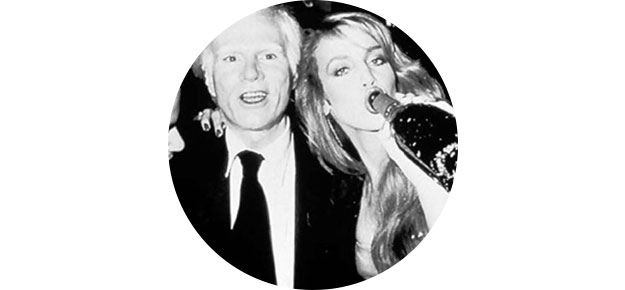 Fiesta
Let's go out!
So, we might not be able to go clubbing yet, but there are some things on… The Jazz Café has just re-opened, with the restaurant running as usual upstairs, and table seating for drinks downstairs. The Artesian has decided to bring the disco in, launching a 12-drink Disco Menu that's Studio 54 inspired (Thurs-Sat, 5PM-1AM). For some art, the Mayfair Art Weekend will be going ahead from 2-4 October at a host of different galleries, with self guided tours and trails.

Chile Chillin'
Seclusion
We don't know about you, but we feel like getting far, far away. Of course, who knows what the rules will bring, but we can hope. This new hotel in the Lake District of northern Patagonia looks perfect.
Futangue Hotel & Spa
Decimo
News
Take note...
Old faves that are back, new menus that are out, and a new Nordic-Japanese to check out.
Read more
Watch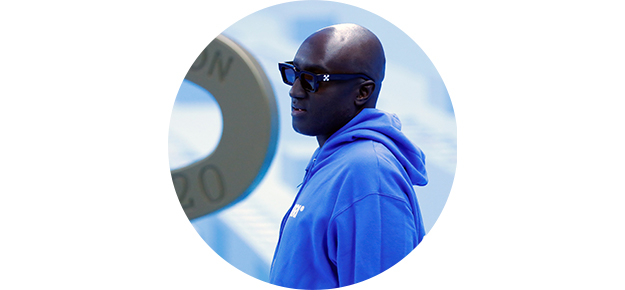 On the Runway
New York Times
For a bit of fashion (it is London Fashion Week after all), The New York Times is running a weekly series of talks with their fashion critic, Vanessa Friedman. They have an email rsvp (smart data capture), and you can email questions in before, so it's all quite professional (for a live). The first topic was 'How Fashion is Meeting the Moment' and included Virgil, Gwyneth, Tory Burch and Antoine Arnault dialling in on Zoom. It was definitely worth a watch.
On the Runway

Crillon Le Brave
Pick Me Ups
Healthy breaks to book
If you're looking to get away to get back on track, we have a couple of options for you. TheLifeCo Akra Antalya currently has 20% off on a variety of programs (cleansing, relaxing, immune-boosting, healthy nutrition). RAKxa is the new advanced wellness and medical retreat on a jungle dense island on the Chao Phraya river, offering 3-14 day programs from Dec. At Provence's Crillon Le Brave, they have introduced a range of new spa treatments alongside their active options (biking, tennis, kayaking), and they also have a wellness & nutrition retreat Sept 24-27.
More wellbeing
TAKE THREE

Tacos
Where we're eating Mexican








(c) 2020 Urban Junkies. All rights reserved.

Reproductions of any portion of this website only with our express permission. Urban Junkies is a free weekly mailer. All listings and features are editorial: We do not receive any payment from venues, artists or promoters. Every effort has been made to ensure accuracy of information listed but we cannot accept responsibility for errors or omissions.

We have updated our terms and conditions link and privacy policy link to make it easier for you to understand what information we collect, how we use it and what rights are available to you to control your information. The privacy and security of your information are very important to us. If you have any questions or comments, please send us a message by info@urbanjunkies.com. Thanks as always for reading UJ.