| | | |
| --- | --- | --- |
| | …that was quite the summer! Different yes, but not all bad. We didn't get to Ibiza (bad!), but it was great to have more time in London (good!). It's been interesting to see – collectively – people being more budget aware; it breaks down barriers in a way. We're also continuing to see people work together more – i.e. continuing to incentivise eating out by neighbourhood (Bermondsey, Soho). And now, it's September! Which means, it's also the last third of the year – let's make the most of it. Big love London. | |



Cromwell Place
Bling On
Pandemic ballers
We may still be in the midst of a pandemic, but we have it on good authority that some Ibiza venues have had to up the ante of their wine list due to the increase in guests arriving on PJs expecting hard-to-find vintages. Now, in London, we're also seeing a couple new venues that you definitely need to be recession-proof to appreciate.
Read more
Hot 4 U, Caitlin Isola
Haute Casual
We like this one
Fine dining hasn't only meant white tablecloths and maître d's for awhile now, but a few newbies on our current haute casual radar include the one-night-only BAO x XU Senior Chef 6-course takeover at CRISPIN (Sept 10); Hot4U, which continues to impress with their takeovers, most recently with a carnival one at Carousel that had a last minute basement party and innovative plates like tomato kebabs and raw langoustines; and bā's and Turnips' evening tasting menus in Borough which have elevated market nighttime dining. Go!
Marta Camps
Marketing Manager, Sereno Hotels

Madrid born Marta Camps splits her time between Lake Como and St Barths (nice). When we met her, we instantly knew we had to pick her brain on where to go in Como. After all, no matter how nice a hotel is (more on that below), it's good to get out and see the town. Here are Marta's picks for where she'd go outside of the hotel.

UJ: Favorite place for an aperitivo in Lake Como?
MC: One of the bars at Piazza Volta, like Krudo or Hotel Posta.

UJ: Favourite day trip from Lake Como?
MC: Rent a boat and spend the day getting to know the small villages. I would recommend not skipping Varenna and Nesso.
Read interview


Sponsored Listing
London Calling
New London themed Moët & Chandon bar
Pop the cork, pour the Champagne and raise a glass at Moët & Chandon's new London-themed concept store and Champagne bar at Selfridges Oxford St. The space, inspired by the iconic telephone box, celebrates the city we call home with delicious cocktail recipes created in partnership with some of London's most celebrated cocktail bars (from Soho's Mr Fogg's to Bethnal Green's Coupette). You can, of course, also keep things chic and simple with all of your favourite Moët Champagnes, from classic to rosé. And should you need a great gift, they also have a range of their 'Specially Yours' personalised Moët gift boxes here (we love these), available exclusively in store and online.
Moët & Chandon Bar, Selfridges Oxford Street, Beauty Hall on G
PLAYLIST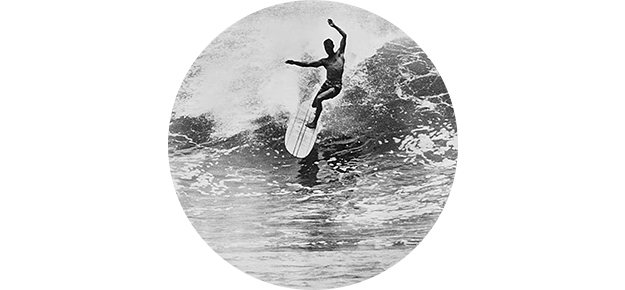 Endless Summer
Yes, it's back to school. But we're also promoting an endless summer, 'cause you know, summer is the best! This is a chilled, eclectic mix by MAV (don't shuffle, play in the order it's listed if you can please!), enjoy.
Press Play

Highlight
Masks
Do you know who Adrian Cheng is? Entrepreneur, investor in Dazed China, founder of the K11 Art Malls (retail and art in HK and Shanghai) – to name just a few of his hats. He was quick to get on the masks, with his (free) mask vending machines in HK, and now they've launched limited-edition coverings from leading artists and designers. It was only a matter of time! We'll have the Alex Israel pastel one please.
Shop K11
Sponsored Listing
Loire Valley Wines
Now-30 September
Didn't get to France this summer? Well it's not too late to do something French inspired. For the second year, the Loire Valley will be running the London Bucket List, with four wine 'routes' to walk or bike, tasting wines from the Loire Valley at independent shops and bars along the way. Routes include Hidden Histories (Crystal Palace to Greenwich and Brixton), Secret City (Central London, which has our old local, Antidote on the way), Green Island (Tower Bridge to Stoke Newington), and the Great Outdoors (Hampstead to Shepherd's Bush). There are so many great places on these routes, to try everything from Loire Valley sparkling wines and rosés to reds and crisp whites. We love this idea – just plan your route and go! They will also have a Piaggio van doing (free) tastings for up to four people from the same household on specific dates – apply here.
Loire Valley London Bucket List
Patricia Parinejad
Il Sereno
Treat yourself
On the east side of Lake Como, this relative newbie, designed by the renowned Patricia Urquiola, has been hailed as 'Europe's most luxurious new hotel', and for good reason. It's luxe, modern and truly worth a visit. And at only 50 mins from MXP, it's an easy trip to make – if you're up for a treat, get booking.
Read our review
Chishuru
Restaurant News
On our radar
Click through for a list of new openings on our radar, and re-openings we're excited about. Welcome back The Palomar!
Read more
Natural CBD Oils
Zzzzzzzzzzs
We usually like things in threes, but we've only tried two CBD oils, so we're going to leave it at that. OTO, which has great, streamlined packaging and a palatable, lavender taste, is on the light side of CBD for us. Cibdol with meladol (which uses natural ingredients), is a stronger oil, but we do get a slight groggy aftermath. They have both definitely helped our sleep though. Summer 2020 = corona and now CBD dreams. The new normal (sorry).
Niyama
Travel
Surf in the Maldives
Looking to get away somewhere great while not breaking the bank? We have it on good authority that the Maldives is the most reasonable it's been for awhile. Fly straight into Malé and get whisked away to your property of choice. We have our eyes on Niyama, one of the only hotels where you don't have to take a boat to get to the surf – it's right out front.
More info
Charlie McKay
Dining
Where we've been eating
From sustainable surf and turf at Fallow to Americana dogs 'n' Aperol Slushies at The Standard and super seasonal at the excellent Flora @ JOY at Portobello Dock, we've been grazing around town.

Read reviews – Fallow | Double Standard | Flora
House of Wisdom Studio
Wellbeing emporium on Euston Road
We haven't been here yet, but with a space that offers everything from classes including breath work to sound baths, meditation, movement and empowerment ('how goal setting can help you create a powerful future'), we might just bring our duvet and move in for a bit.
More info
TAKE THREE

New Tunes
Things to listen to








(c) 2020 Urban Junkies. All rights reserved.

Reproductions of any portion of this website only with our express permission. Urban Junkies is a free weekly mailer. All listings and features are editorial: We do not receive any payment from venues, artists or promoters. Every effort has been made to ensure accuracy of information listed but we cannot accept responsibility for errors or omissions.

We have updated our terms and conditions link and privacy policy link to make it easier for you to understand what information we collect, how we use it and what rights are available to you to control your information. The privacy and security of your information are very important to us. If you have any questions or comments, please send us a message by info@urbanjunkies.com. Thanks as always for reading UJ.