Details
More info
The Hotel
Just 50 mins from MXP is Il Sereno, a beacon of modernity on the eastern side of Lake Como. Spanish born Patricia Urquiola (we love that she is from Oviedo, the spontaneous town they fly to in Vicky Cristina Barcelona) has had a hand in designing every element here, and it shows; this is one fluid space. A wood and metal structure seamlessly integrates this chic 'boxlike' hotel into its lush, lakeside surroundings. Urquiola's incredible use of colour (the green and blue striped chairs in reception are a fave) and materials (UJ loves the perspex side tables) ensure you immediately know this is one contemporary space, inside and out.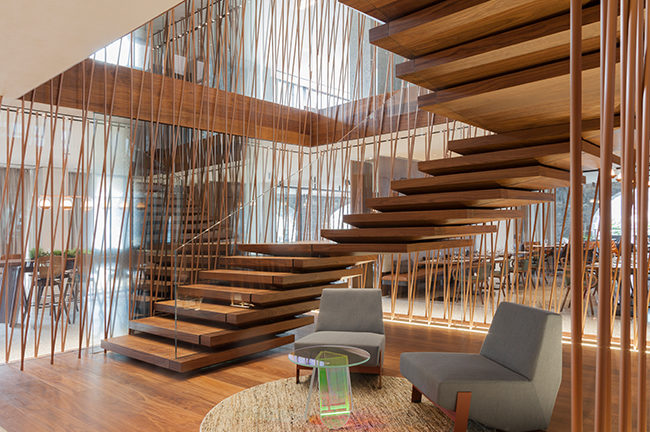 Patricia Parinejad
The Rooms
With only 20 of the 30 suites currently open, all with lakeside views and floor-to-ceiling windows, rooms are serene and luxe. Terraces blur the lines between indoor-outdoor, and some have wraparound views with modern sofas (made of butter soft leather) and daybeds. Lighting throughout is soft and flattering and there's even what seems to be an Instagram-perfect station (the wardrobe doors open to three floor-length mirrors with ring lighting). Televisions are cleverly discreet (LOVE), and minibars have an Art Deco vibe. The washrooms are a toffee marble with standalone tubs and products have an Armani-esque, muted colour palette; this is one soothing space.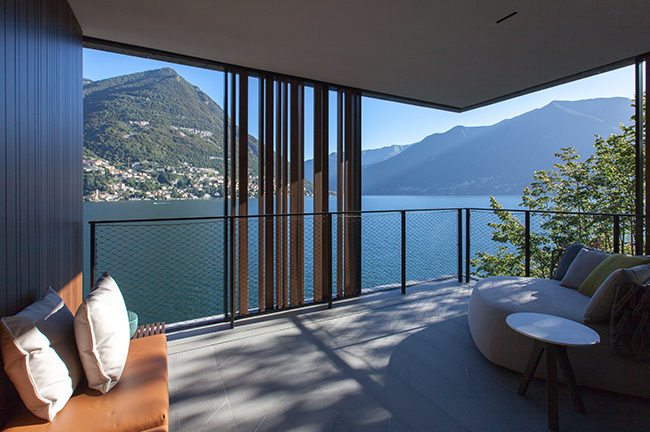 Patricia Parinejad
The Pool
Here, the pool – a 60-foot infinity pool over the lake – deserves its own category. Pull up a Granny Smith-coloured sun lounger and spend the day going from pool to lake and lake to pool. The lake water truly seemed medicinal; a real rejuvenation. Want to get off the dock? They rent Rivas by the hour, with no boat license necessary, and they can organise an extravagant picnic – their new Larusmiani x Il Sereno picnic hamper includes Michelin lunch with Champagne; when in Como – to take with you.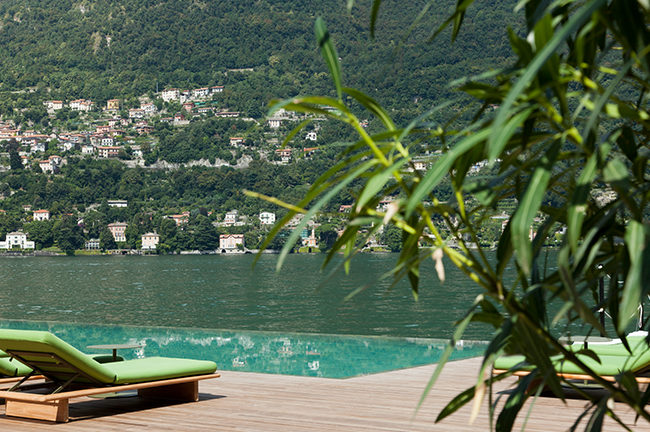 Patricia Parinejad
Wining & Dining
A lot of people are here for the restaurant. Sometimes – as you likely know if you've been a long-time UJ reader – we find tasting menus too much, but at Il Sereno's Michelin-starred indoor-outdoor restaurant Berton al Lago (led by Andrea Berton), with the choice of several different tasting menus, the options seemed just right. Choose from five or seven course menus including a classic, a land and water (essentially surf and turf), a vegetarian (we hear this is a highlight) or a Chef's Choice (Italian omakase, if you will, with nine courses), and get ready for an evening of dining and lite-learning. Highlights of the Chef's Choice menu included a local sparkling wine, lake-caught mackerel, a micro serving of spaghetti with pistachio and radish (SO CHIC) and a cod roe roll. There were so many different textures and flavour combinations, it's truly inspiring to see what the chef created. Cocktails are also good, the wine cellar is vast (look out for the local orange wines), and there's an à la carte menu too. Oh, and the dining chairs are modern but comfortable, so prepare to settle in and enjoy the ride.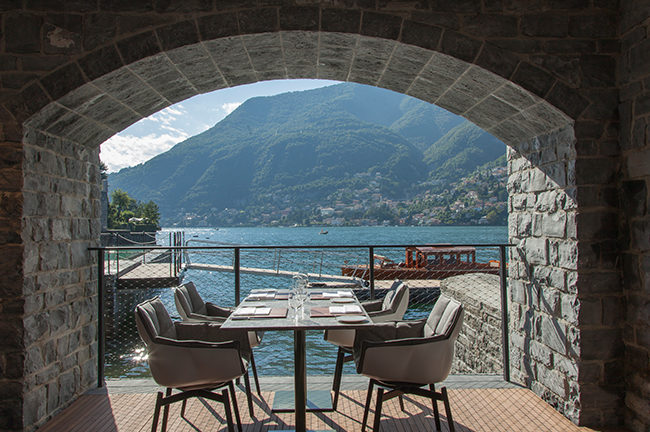 Patricia Parinejad
Highlights
The service here was great. With so few guests, the staff to guest ratio was definitely favourable. It was nice to be somewhere with so few other guests – you almost felt like you were at your rich, stylish friend's villa. Being surrounded by the lake was a definite highlight, too; going to bed with waves lapping truly is a first class lullaby.
Patricia Parinejad
Anything Else
They rent out an 18-bedroom villa close to the hotel (Villa Pliniana), which has a mixture of Patricia Urquiola-sourced furniture and original decor, should you be travelling with a large family or group. The morning light in the courtyard – warm hues against the historic backdrop – would be worth the hire alone.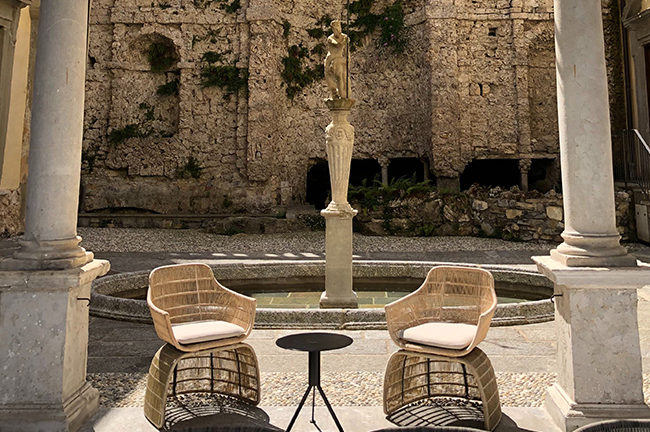 Team UJ
Travel
The closest airport is MXP and they can organise a Maserati (with Zegna-clad interiors) or helicopter transfer.
Sereno Hotels
If you think this sounds good, they also have Le Sereno in St Barths, and a four-night collab with The Chedi Andermatt in the Swiss Alps (two nights at Il Sereno and two nights at The Chedi).
Activities
Want more of an active + spa holiday here? Then read this.
Instagram