Details
Opening hours
Joy is open Wednesday evenings and all day Thursday to Sunday.
More info
The Décor/Vibe
Ever visit the Dock Kitchen at Portobello Dock? Well, Stevie and Tom are back, and this time it's a more pared-back affair. Copper and black have been traded for tables clad with farm-fresh produce and shelves stocked with boutique ales and natural vinos. If it's sunny, get a table outside on the XXL terrace, or at night, dine in the cosy brick-walled, candlelit interior.
The Food
There is nothing fussy on the menu: these are simple dishes, with the freshest of ingredients. Highlights include, to start: vegetables with cod roe, clams with Guanciale and sherry (so good) and a classic watermelon, chilli, feta and mint salad. For mains, don't leave without trying the grilled lobster with lardo and rosemary butter, and/or the chicken stuffed with ricotta, served on sourdough – both done over the wood fire. And for dessert, it has to be the pie or peach melba.
The Drinks
Well, you're sitting in a wine shop, so choose from the menu or buy a bottle, and take it home if you don't finish it. They have the usual cocktails and glasses of Nyetimber (a sponsor, we assume), too.
Highlights
The spirit here, and behind this venture. Born out of corona, JOY was created to create jobs and bring some summer JOY to the neighbourhood. Wine (Uncharted Wines), beer (Biercraft), produce (The Good Shed), dahlias, bees, honey, fresh fish and free-range meat (pre-order): they've got it all. Check out their site for Ts that help support, too.
Top Tip
Have the pie. UJ friends can't stop talking about the pie.
Photo: Charlie McKay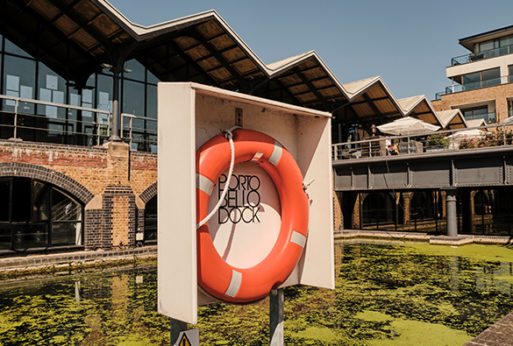 Photo: Charlie McKay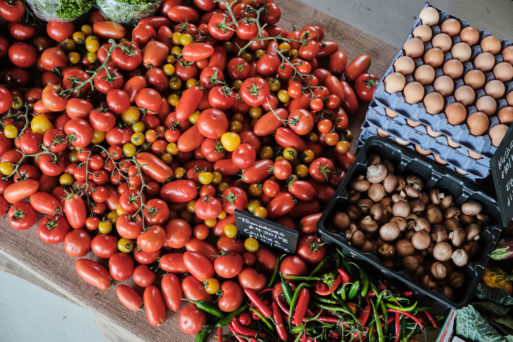 Photo: Charlie McKay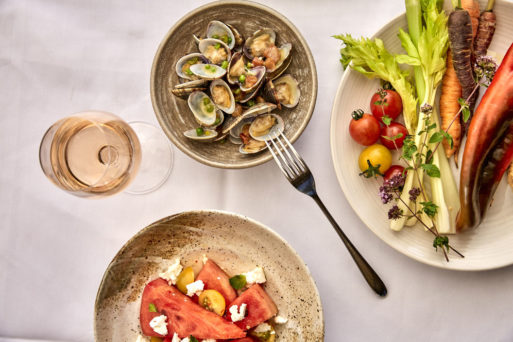 Photo: Charlie McKay