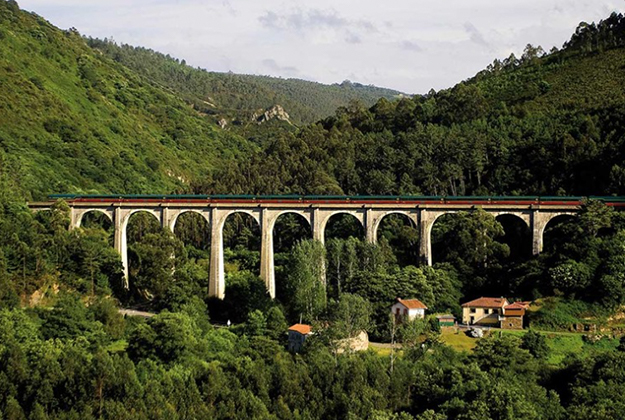 We're going to keep it short on the trend front today. This summer, our eyes are on trains (especially this one). Slow trains. And this recently published book – Slow Trains Around Spain: A 3,000-Mile Adventure on 52 Rides – looks like a good place to start. Choo choo.

MORE INFO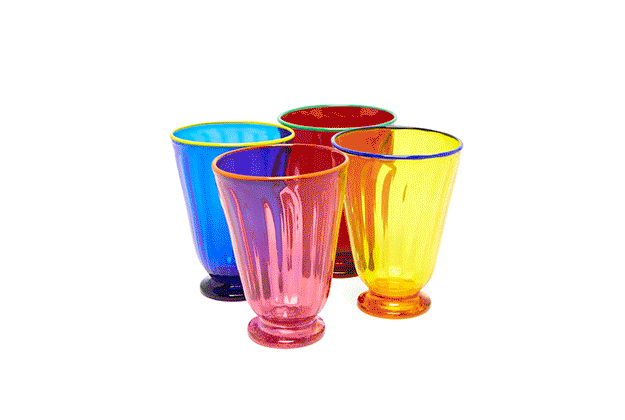 Crockery
But not like your grandma's

From Ottolenghi's new FEAST collection and Cabana Mag's retro looks to La Double J, Campbell-Rey and Reflections Copenhagen's brights, it's a good time on the tableware front.

MORE INFO
Max Graham, Founder, Bar Douro
Founder of a UJ fave, Bar Douro, Max spent his childhood in Porto and his family have been producing wine in the Douro Valley for over two centuries. During lockdown, Max launched the Bar Douro wine club, sending subscribers six Portuguese wines (every three months) from their bottle shop. Max has given us his favourite vineyards in Portugal, along with top tips, should you be taking a trip.

UJ: First favourite vineyard and why do you love it?

MG: The Quinta da Gricha vineyard in the Douro, Cima Corgo, is really unique. Here you can try their award-winning wines and relax by the infinity pool, or gaze out at the breathtaking valley and Douro River from their panoramic, vined terraces.

READ MORE




Potion Life
Retox, replenish
Sponsored Listing

With life getting back to normal, it's hard not to get overexcited on a night out. Friends! Family! But we have work to do. Which is why Potion Life's After Party, a concentrated energy shot which provides a natural pick-me-up, can help. Filled with vitamins, minerals and fruit extracts including vitamin C, vitamin B complex, electrolytes, turmeric, milk thistle, willow bark extract and Amla to replenish, it has everything you need to feel energised and restored when you need it most. Want to try? Enter the code DRINKS for £10 off any order over £20.

BUY NOW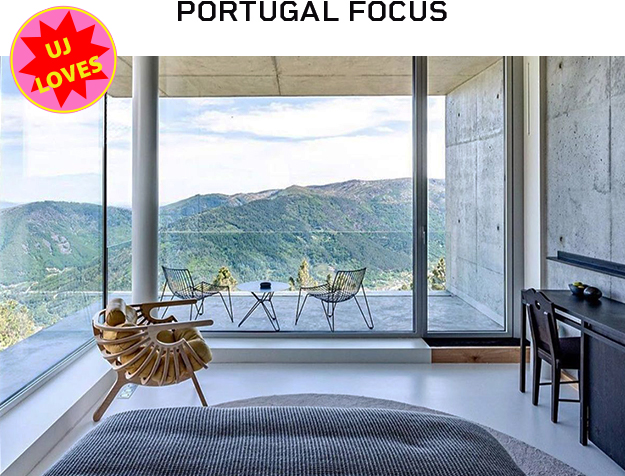 Casa de São Lourenço
Roadtrip
Coast, countryside and mountains

A road trip through Portugal that explores lesser-known gems and includes wine and surf? They had us at road trip.

READ MORE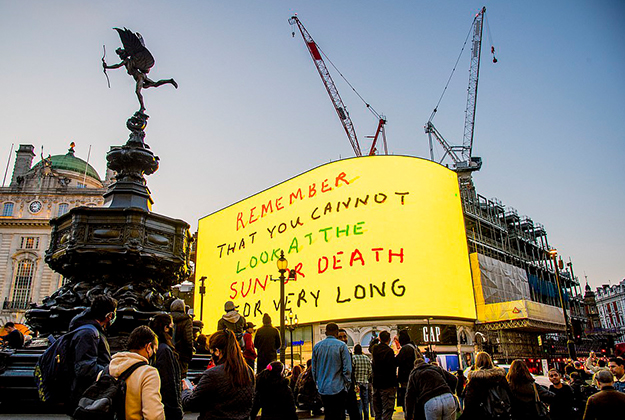 David Hockney at Piccadilly Circus
Digi Art
Culture is BACK

Some big shows for your calendar, and they've all got a bit of digi to them. Today, Yayoi Kusama's Infinity Mirror Rooms opens at The Tate. Van Gogh's multi-sensory Alive exhibition is coming to Kensington Gardens from 4 June, and David Hockney's digital video, "Remember you cannot look at the sun or death for very long" – spreading a positive, coming-out-of-lockdown message – can be seen on Piccadilly Circus' roundel every night this month.

MORE INFO




Nimax Theatres
They're back
Sponsored Listing

This is a good one. Twenty-four young theatre producers are being given a once-in-a-lifetime opportunity to present their work in the West End for the first time. Their 18 productions – plays, musicals, concerts and one-off events – have attracted wonderful performers, from emerging talent to popular West End stars; there's something to suit everyone with prices starting from just £15. Shows include Cruise, Death Drop, Public Domain, and The Last Five Years. The Rising Stars Festival is running until September in Nimax's six theatres, alongside their long-running shows and new summer programme.

BOOK NOW


Sunday in Brooklyn
Dining
Transfers

So this week it's all about the transfers: a Notting Hill transfer from Brooklyn, two east transfers to Covent Garden, a West Hollywood transfer to Hoxton and a Mayfair transfer from Paris.

READ MORE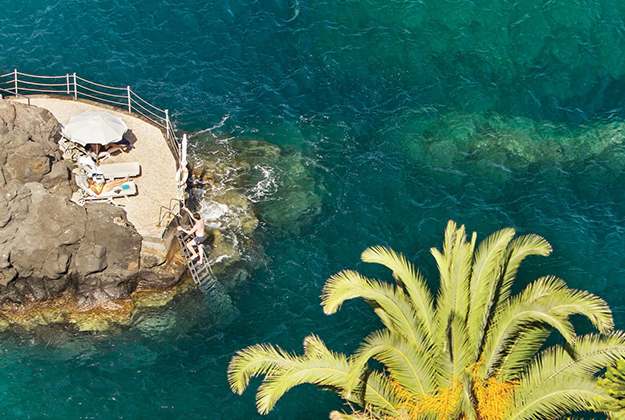 Madeira
A Belmond belle

Reid's Palace looks really great. Perched atop a cliff, it has vintage vibes, panoramic views, turquoise waters, and that Belmond service.

MORE INFO




Summer River House
Windsor (ish)
Quick trip

Want to see Ian McKellen on stage in Hamlet (from 21 June)? Yes, us too. Then you'll be taking a trip to Windsor. Member of Soho House and want to try their new outdoor Summer River House? Well, it's close to Windsor too, on the grounds of Oakley Court. These two are 10 mins apart by car: sounds like a good day/night out.

MORE INFO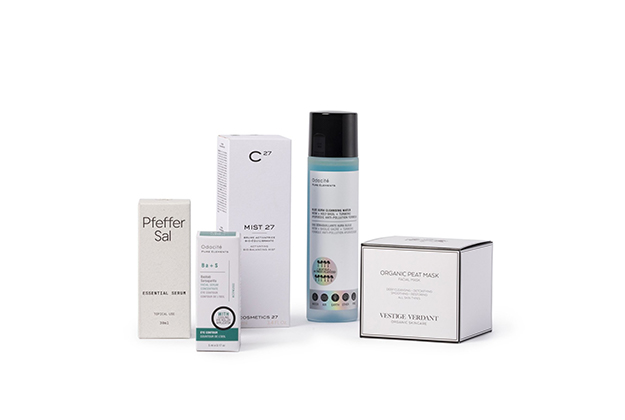 UJ Select
Pfeffer Sal

The countdown is on until it's full-on fiesta. Which means, time to scrub up! Need a little detox? This revival collection from Pfeffer Sal will do the trick. And as these are full size products, it's an investment in your wellbeing.

SHOP NOW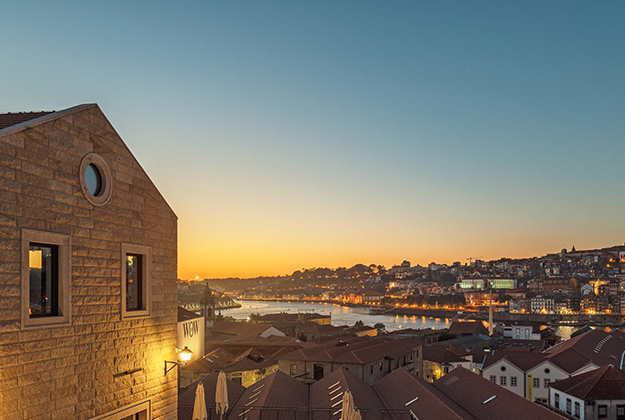 WOW
Porto's wine district

A wine district. Why didn't we think of this? Restaurants, experiences, museums, and other things to explore. Worth a look.

MORE INFO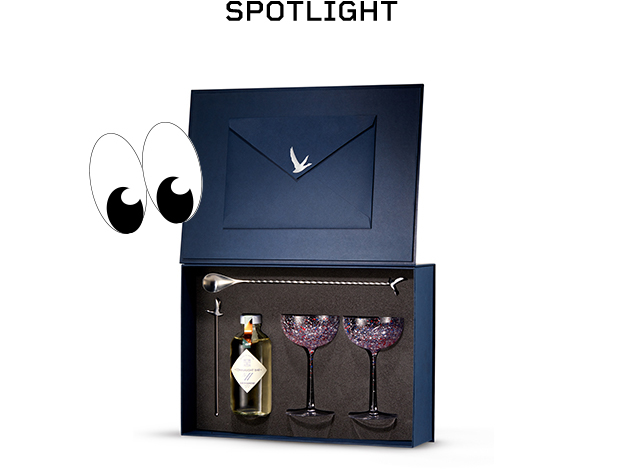 Grey Goose No11 Martini Cocktail Kit
Drinks
Around town

From Grey Goose x The Connaught Bar's No11 Martini Cocktail Kit with Pollock-style coupes to Laurent-Perrier's summer terrace at Sea Containers (launching 19 May) and Perrier-Jouët's Wild Jardin at the AllBright (20 May), there's a lot going on.

READ MORE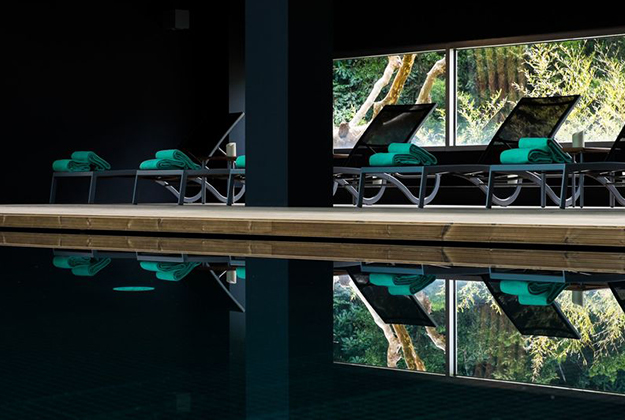 Spa
All about the Azores

Seems like 'tis the year of Portugal, yes, but specifically, the Azores, the nine volcanic islands off Portugal that are leading the way with eco-travel. For a bit of R&R, this hotel looks like a good mix of contemporary and escape, with thermal pools, a great spa, hiking and other outdoor options. Want more info on the Azores? SUITCASE mag has an in-depth feature here.

MORE INFO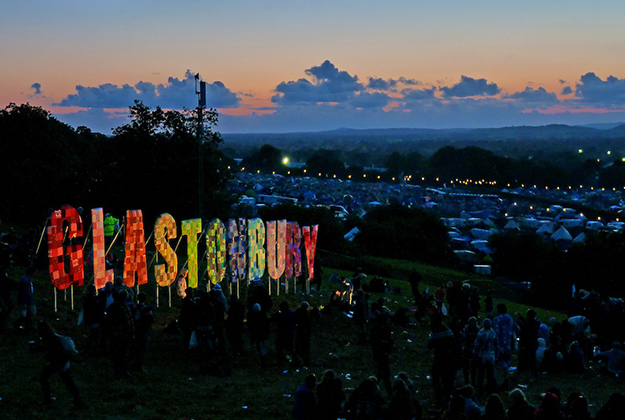 Diaries Out
Dates are coming in

This Saturday is the global livestream of Glastonbury, Live at Worthy Farm (£20 tickets); Spiritland at JOY has Horse Meat Disco's Severino behind the decks tonight; and there are still fourth release tickets for the Low End Theories at Printworks (Sunday 19 Sept), where artists' names will be released on the night and they are operating a no photos on the dancefloor policy. See, something good did come out of 'rona.

MORE INFO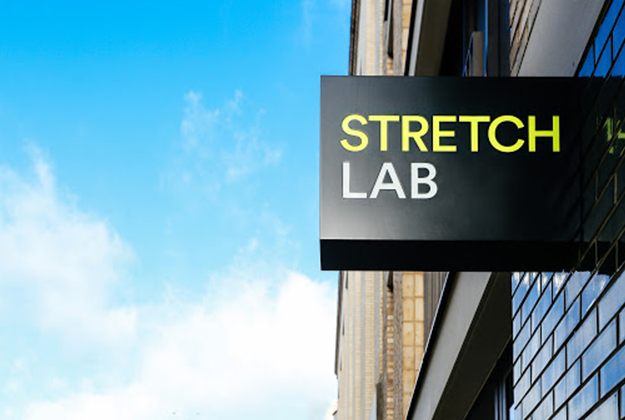 Stretch Lab
Work it out

Stretching adds years to your life, or so Roger Frampton says. So let's stretch. The Stretch Lab, in Fitzrovia and now Notting Hill, does it for you.

MORE INFO



Want to head to an authentic Portuguese restaurant in London? Try these.