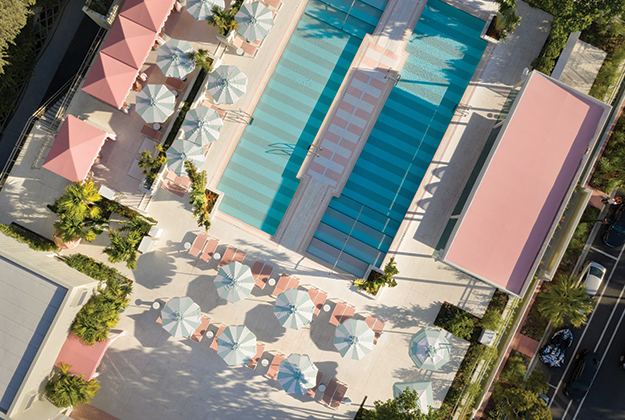 The Goodtime Hotel
Wes Anderson Vibes
Here, there, everywhere

Seems like there's a lot of Wes Anderson-style design around lately. From Miami and Paris to London and Milan, there's a lot of Wes going on.

READ MORE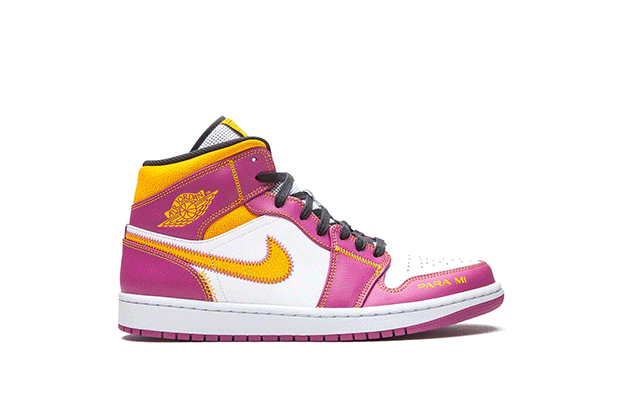 Jordans
MJ knows

Positive vibes for your feet.

MORE INFO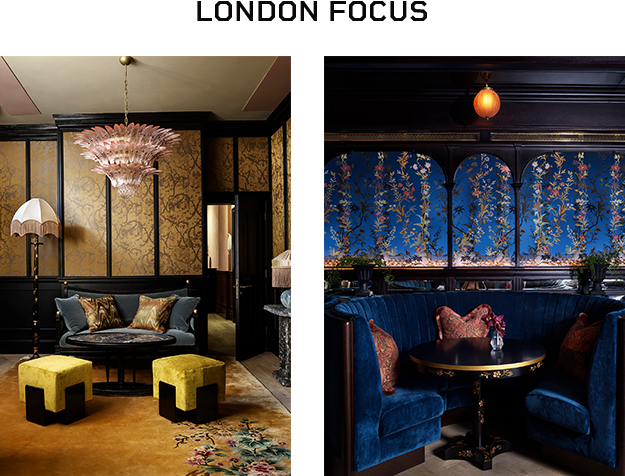 Simon Upton
NoMad
Opening: 25 May

This is a biiiiiiig launch! The first international property from a much loved brand (if you've been to NY, you've likely been to the NoMad): we're expecting great things.

READ MORE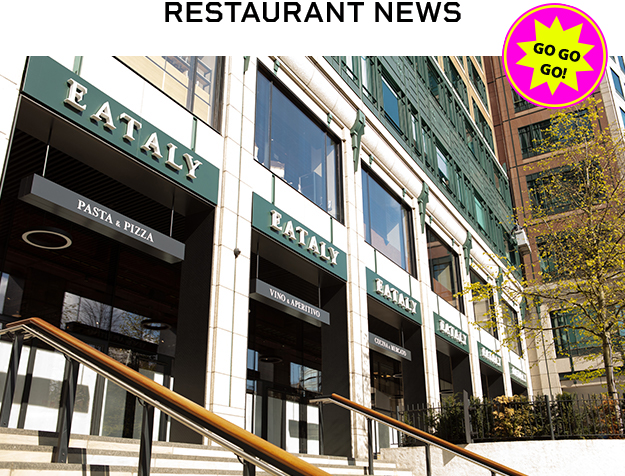 Eataly
Dining
Around town

From a Japanese-Israeli new haunt to a newbie from the owners of Frieze and much more. Forks out!

READ MORE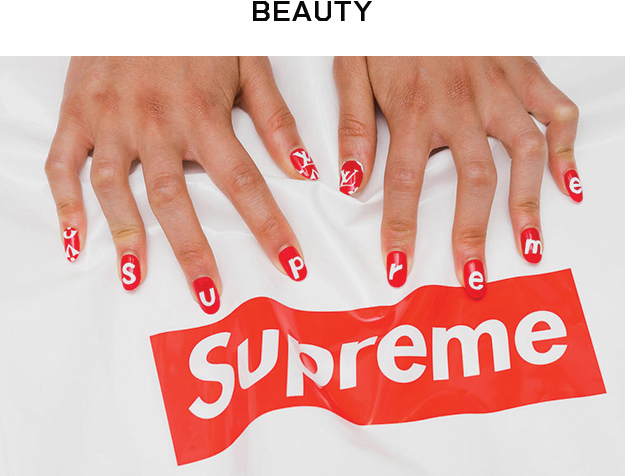 Nail Art
Database

If lockdown one was banana bread, lockdown two was restaurant boxes, and lockdown three seemed to be – no, not that TikTok unifetapasta – but nail art. (And Invisalign, but we digress.) If you've been inspired to try a set, The Stack World's marketplace has a great selection of nail artists, and you can choose by price and location, too.

NAIL ART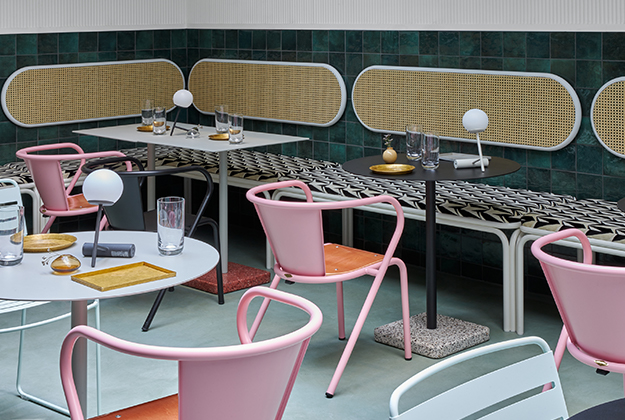 Kingsland Locke
Kingsland Locke
Opening: 17 May

If you like to live like a local when you travel, but want the comforts of a hotel instead of an Airbnb, this is for you. With 124 studio apartments, an all-day restaurant and a gin distillery and microbrewery on site, you could not leave the building at all. We're booking in for the colour palette alone; teal and olive feels fresquito!

READ MORE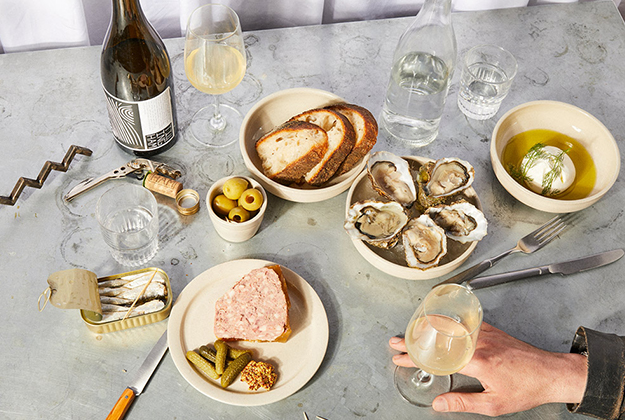 Bar Crispin
Au Naturel
NEW NEW NEW

There's a lot of movement on the natural wine front. Here are three new venues/residencies for your radar.

READ MORE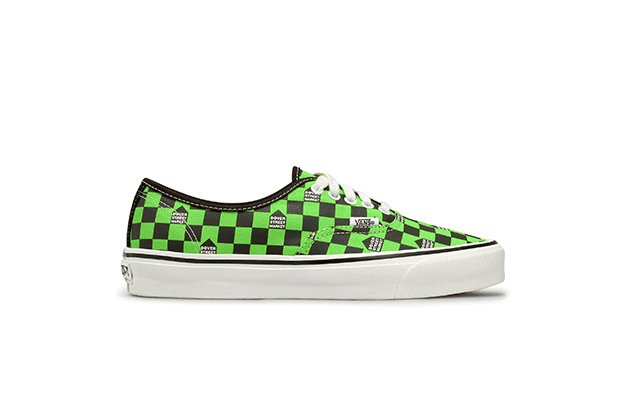 Vans x DSM
Old but new

We were going to do just the Jordans, but a highlighter selection for your feet? Yes, please.

MORE INFO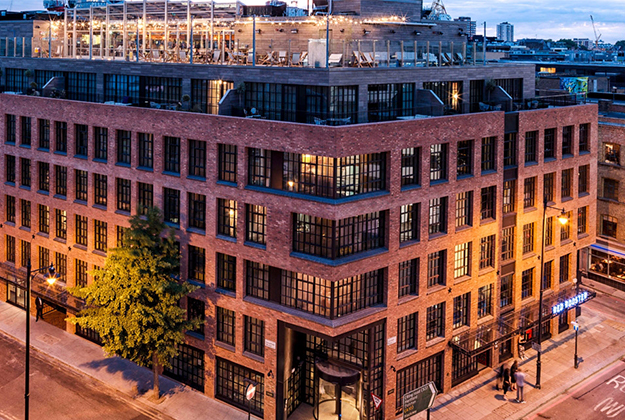 Mondrian Shoreditch
Spring launch

The Curtain Hotel is set to be re-launched as the Mondrian Shoreditch, making this a return to London for the Mondrian brand.

READ MORE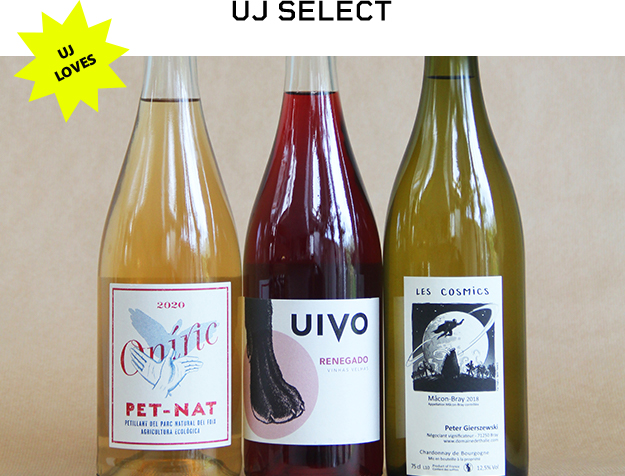 UJ Select
Modal Wines

We got great feedback from the first case we sold from Modal Wines, so we've asked Nic to make a smaller one this time for something different. The three wines (red, white, sparkling) included in this case are interesting, natural, from Portugal, France and Spain, and look good too.

SHOP NOW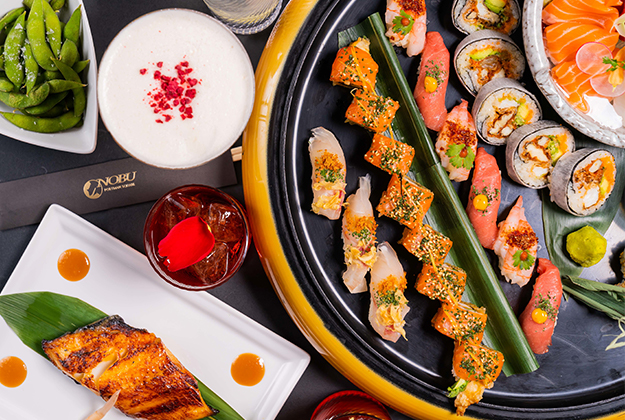 Nobu Marylebone
Terrace Watch
Nobu Marylebone

I think we all agree that we deserve a treat right now. And an afternoon/evening spent at the newly transformed Japanese gin garden at Nobu Portman Square sounds perfect. A collaboration with House of Suntory's Roku Gin, the terrace will be serving signature Nobu dishes (sashimi and nigiri, bento boxes and yellowtail jalapeño), with a Roku Gin menu to bring the Japanese spring in (or out as the case may be).

BOOK NOW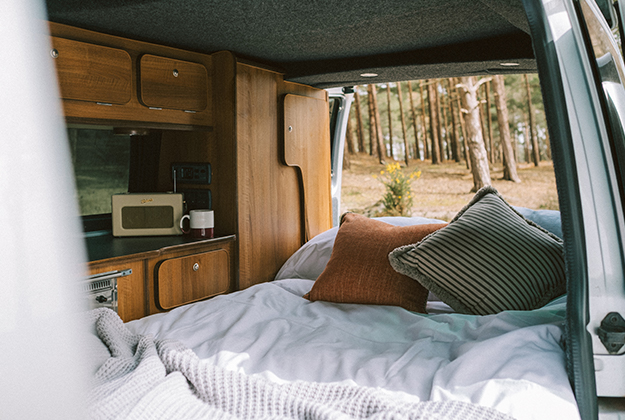 Camp Hox
No admin necessary

With four road trip routes including California's wine country, the Netherlands' rural scenery, postcard-pretty Normandy, or the UK's scenic southeast coast, Hoxton styled campervans and everything pre-booked, this looks perfect.

READ MORE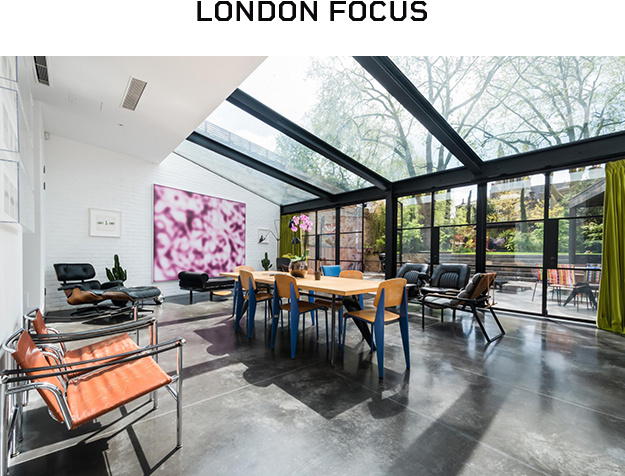 Domus Stay
Spring launch

Domus Nova, the only real estate agency to produce a stylish magazine you actually want to keep on your coffee table, with properties and offices to suit – is now doing short stays, with 5-star hotel services.

READ MORE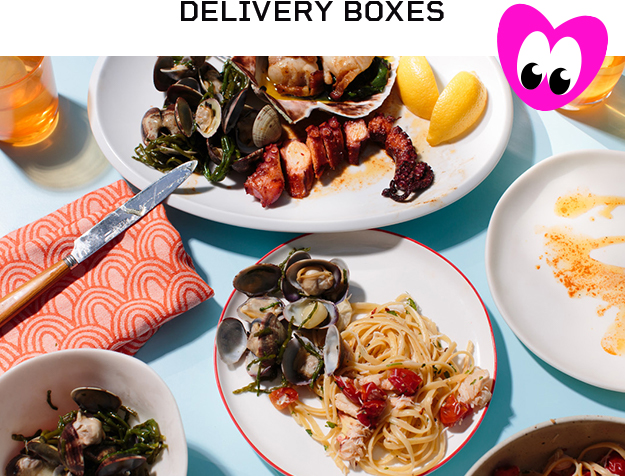 On the Table
Delivery Boxes
Two for you

On the Table encourages you to cook with independents, via their deliveries which bring you produce from indie suppliers and several recipes to choose from (we'll have the picnic, pancake, bbq and fresh seafood boxes please). Their site is gorgeous, and their boxes are truly stand out. Rather it was done for you? Then try a banquet box from Scully at Home and truly impress (arepa banquet for us, please!).

MORE INFO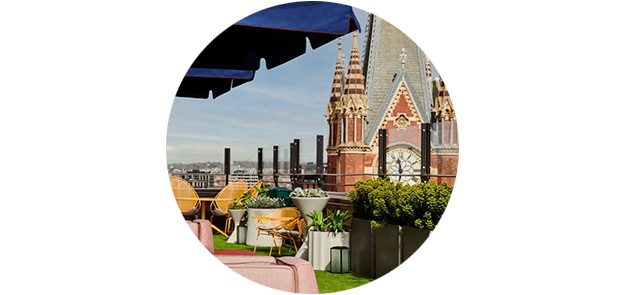 Hotel Week London
28 May-6 June

It's London's inaugural Hotel Week at the end of the month and it's come at the perfect time – think we're all ready to celebrate London life! And with so many excellent hotels participating (Mandarin, Standard, Dorchester, Four Seasons), offering discounts and other incentives to book; this looks like one 'week' we can get behind.

MORE INFO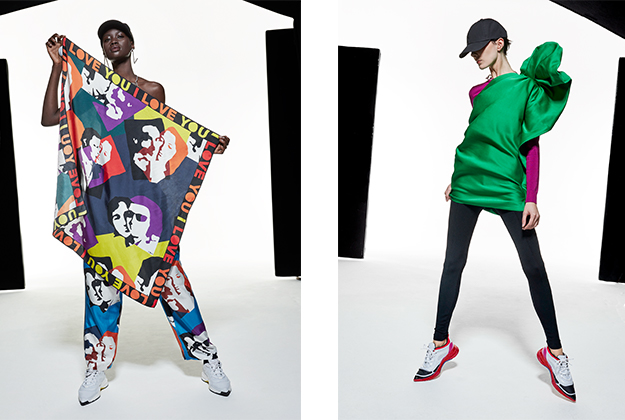 Alber Elbaz
So. Sad.

Talented and one of a kind, Alber Elbaz was taken way too soon. His clothes, however, live on. If you haven't checked out his recently launched A-Z Factory brand, do.

MORE INFO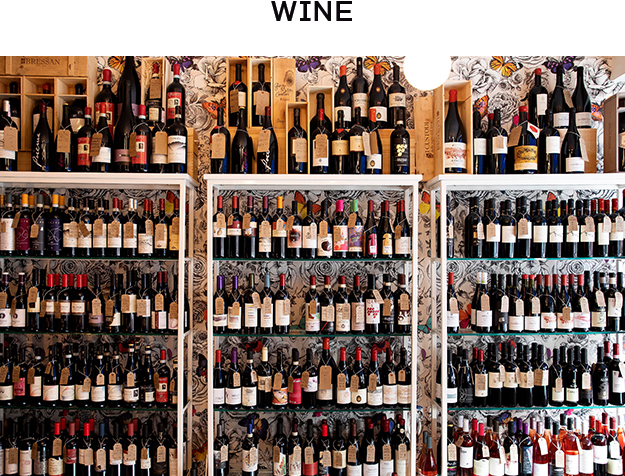 Digital Recommendations
Luca has done it again

By now you know we're a fan of Luca from Passione Vino. Passionate and knowledgeable, this man really listens to what you want from a wine, and in our experience, nails it with his suggestions. Now he can do that from afar, with his new Wine Flight online recommendation platform – which has 1,456 wines no less. Try it!

MORE INFO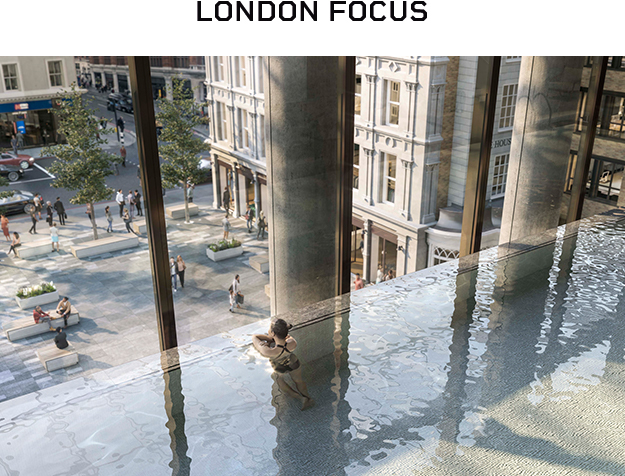 Pan Pacific London
Late summer launch

This is going to be a big, glossy, city-tastic one. The first European property from the Singaporean Pan Pacific Group, there will be 13 floors, two restaurants, an entire floor dedicated to wellness and more.

READ MORE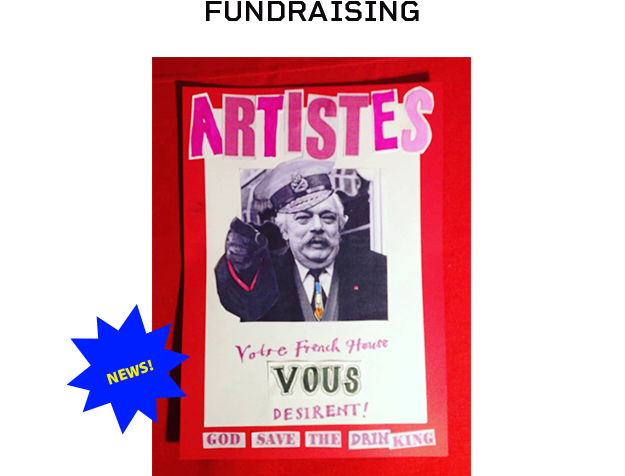 Treat yourself
And help others while doing it

The French House is having an art auction! And from what we've seen, it's going to be a good one. Check out their catalogue, register, then mark 8 May in your diary – paddles at the ready – and help get this great establishment back on its feet. Otherwise, are you in the market for Keith Richards' technicolour dreamcoat? Then count your pennies, as theatre guru/Groucho mascot Chris Mcgill is auctioning it off via Bonhams tomorrow at 11am BST, to fund Keef the Van, which will host mobile movies (via his lockdown creation, Rebel Reel Cine Club) and more fun this summer.

MORE INFO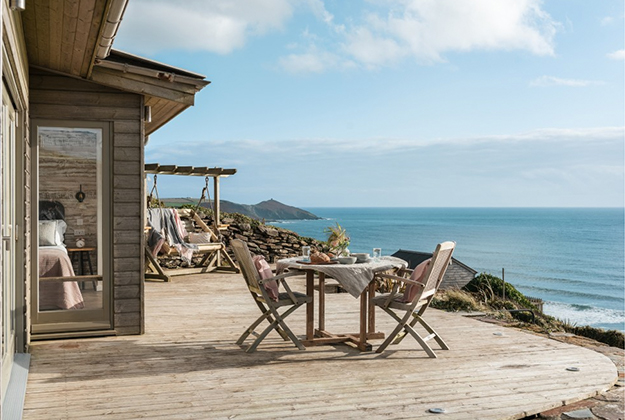 Staycations
Let's go somewhere!

It's safe to say that if you don't book something for this spring/summer, you won't be going anywhere. Here are two staycation ideas for you to note.

READ MORE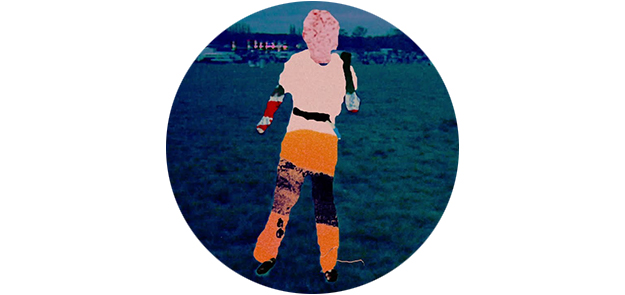 Chems
Vibezzzzzz

Have you heard this? It's the perfect post lockdown song if ever there was one. The video's outstanding too.

PRESS PLAY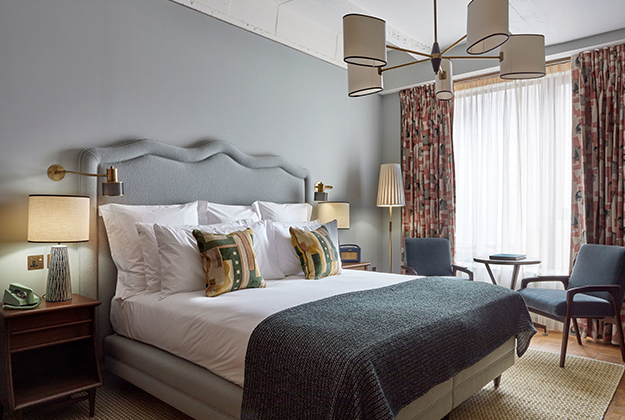 Soho House White City
Soho House Friends Membership
Hotels, studio spaces, events

So, you now have to be a member of Soho House to book their hotel rooms, which may be an unfortunate change for some. The good news is, with a Friends membership, you can book rooms and access other full member perks.

READ MORE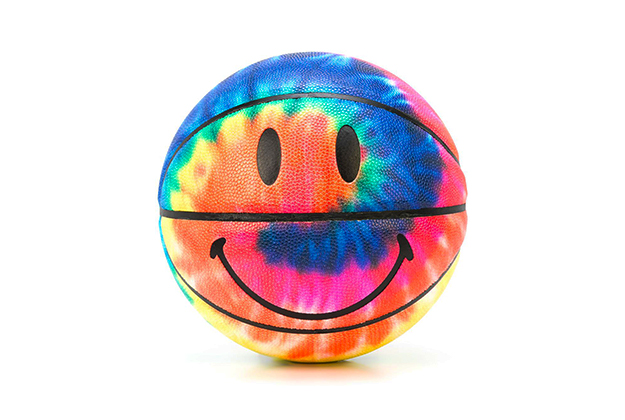 Chinatown Market
Need this

Okay, we don't need. We don't even play basketball. But again, wouldn't this bring you joy on your desk? Need.

SHOP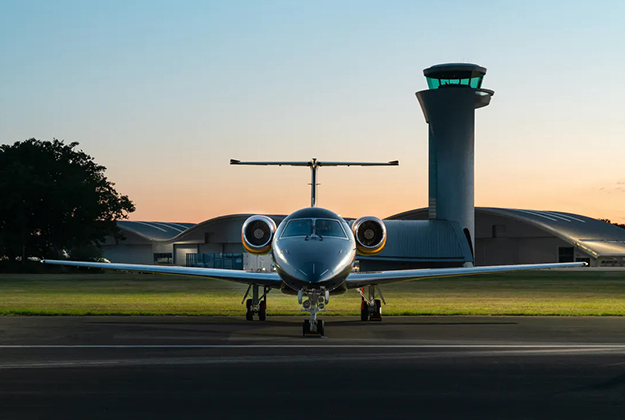 Wine
LA > Napa

Speaking of wine and travel, thinking ahead, we've mentioned Aero before (investors include the co-founder of Uber and music names like Kaz James from Scorpios and Craig Pettegrew, a founder of the BPM Festival), and now they're flying LA > Napa direct, on a 16-seater PJ, leaving from a private terminal, for, dare we say, almost reasonable rates. They seem to have great hotel partnerships and a good concierge, too.

BOOK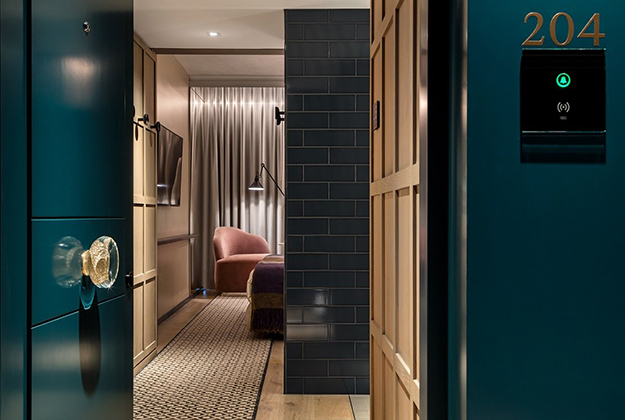 The Londoner
Spring launch

We love boutique hotels, but sometimes you want the anonymity of a larger hotel. Which is why we're looking forward to the launch of The Londoner, which is billing itself as the 'first super-boutique.'

READ MORE



Boating Around
Time to get out and enjoy our city! Here are three ways – on a boat.