Who doesn't love a bit of Wes Anderson panache? If you've been to Bar Luce in Milan and Molitor in Paris and are looking for some more recent additions, here are a few for you to try. Know what these all have in common? They're FUN! Most have formica furniture and a sorbet-inspired palette, too.
In Miami, the new Goodtime Hotel by Pharrell and nightlife don Dave Grutman recently launched with sherbert-coloured everything (pool deck, rooms and more). Their model seems to be reasonable-ish rooms and numerous hospitality areas to hang out and have a good time in.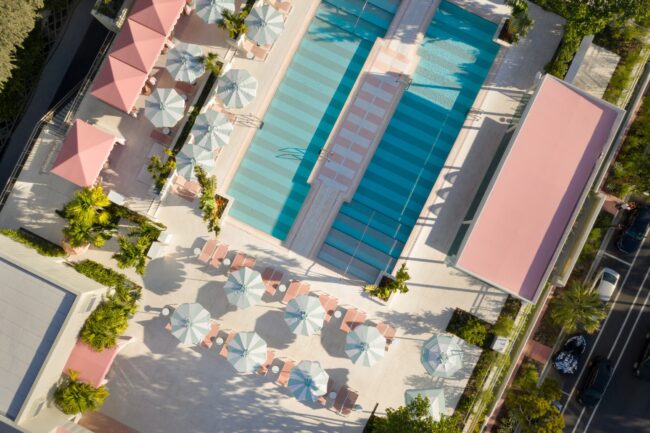 The Goodtime Hotel
In the UK, Mourad Mazouz's new cafe, Mo Diner, has some of the most playful branding we've seen around. Actually, the whole restaurant really represents exactly what we need right now: good vibes – think diner crockery, plastic covered menus, palm trees, and lots of brights, velvet and neons.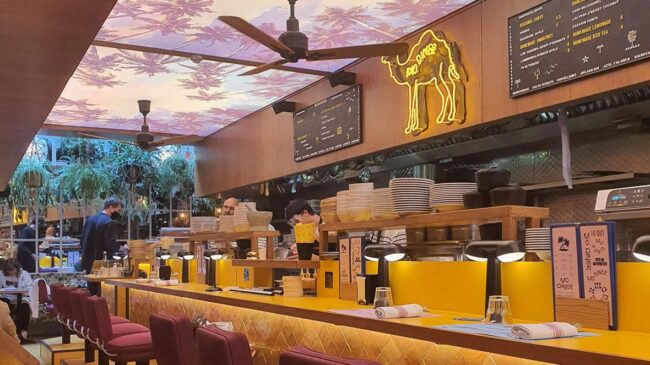 Mo Diner
Also in the UK, Birch, the close-to-London-but-not-in-London staycation spot has a new Anderson-esque lido, with pastel tiles and  geometric shapes.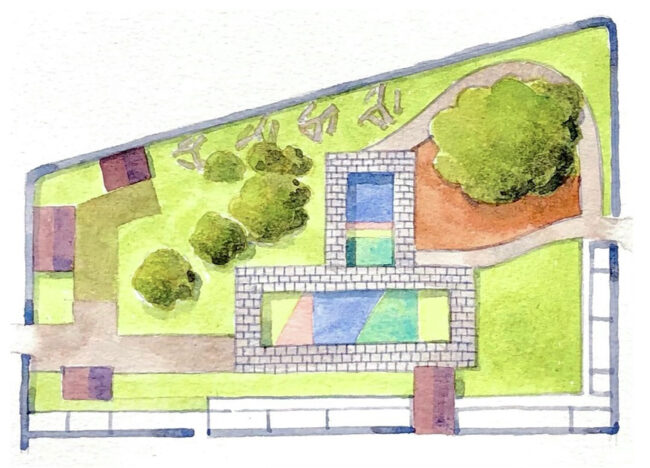 Birch
And in Paris, we've got our eyes on Hotel Les Deux Gares, designed by Luke Edward Hall, which opened in October last year. We'll be there for the yellow tiles, striped banquettes and bold colours. It seems like one very happy place.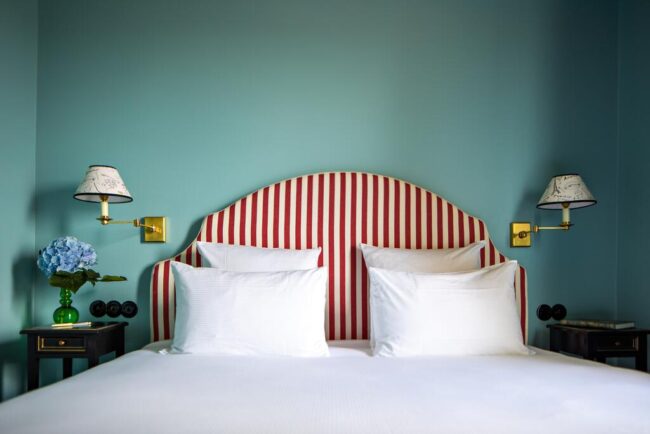 Hotel Les Deux Gares