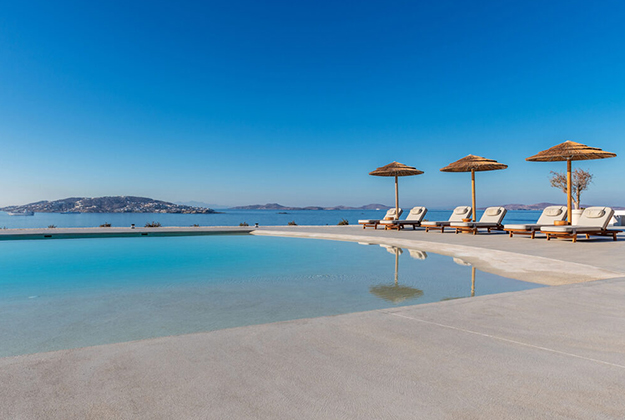 Destino Mykonos
Bling Mykonos
Monied spots are movin' in

Mykonos has always been expensive, but this year, there's an influx of monied brands moving in. From Ibiza, the Pacha brands Destino (hotel) and Lío (cabaret) are both opening. From London via Russia and Ibiza, there's Novikov and IT. From France, Bagatelle. What does this mean? You tell us…

DESTINO MYKONOS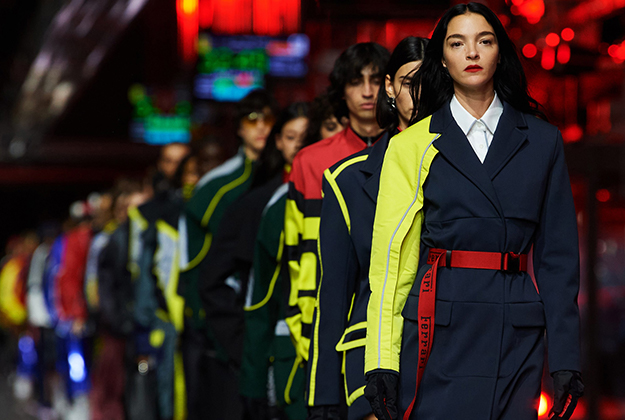 Ferrari
Luxe Diversification
Post pandemic expansion

So. Ferrari is doing fashion (they're calling themselves a 'startup' – a startup funded by Ferrari…), Rosewood is getting into members' clubs, and Gucci is continuing to open more restaurants. One thing's for sure: on the post-pandemic luxe front, brands are looking to diversify.

FERRARI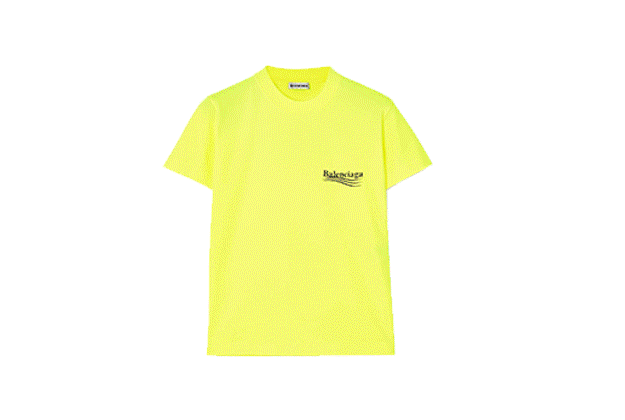 Neons
Bright it up

With this rain, we all needed a little colour.

MORE INFO
Kate Brindley, Marketing Director
We're always on the lookout for people who are travelling like locals, and when we saw pics coming in from Ithaca by Kate, we knew we had to get her notes! Here are her favourite spots on the island, as well as some top tips.

UJ: Favourite restaurant in Ithaca?
KB: We were very lucky to have been given a hit list of all the best places to try in Ithaca from my good friend Sophia Neophitou (editor of 10 Magazine) who has a house on Kefalonia and visits Ithaca a lot. Our favourite so far for dinner is a restaurant called Chani, which is up in the hills with a magical view of the island.

READ MORE




Pan Pacific London
New Pan Pacific London
Win a wellbeing staycation
Sponsored Listing

Combining Singaporean hospitality with London style, Pan Pacific London is a luxe haven in the heart of the city, featuring an entire floor dedicated to holistic wellbeing, with fitness, nutrition, treatments and mindfulness. Sound good? To celebrate World Wellbeing Week and their imminent LDN arrival (it opens 1 September), you can win one night's stay (valid from 13 Sept '21- 12 Aug '22) with breakfast plus a 1-2-1 Aqua Spin and a personalised TecnoBody® D-Wall Training experience for two. Apply now, good luck!

APPLY HERE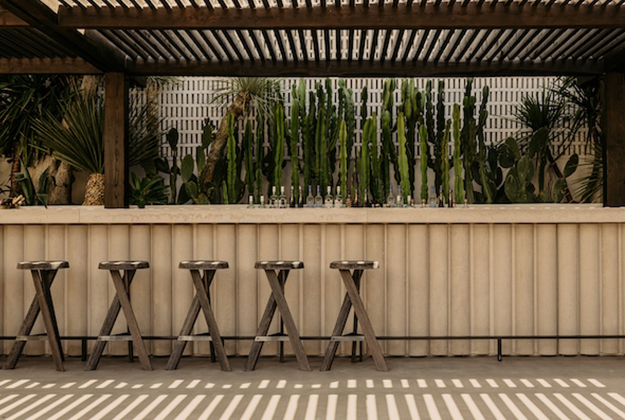 Restaurant Watch: Nōema Mykonos
New from Caprice Holdings

This season, Nōema will be worth a visit in MYK town. Here, there's a focus on local products and cooking, so expect hand-picked herbs and open-fire/claypot cooking. There will be DJ nights, and a courtyard will act as the heartbeat of the space.

MORE INFO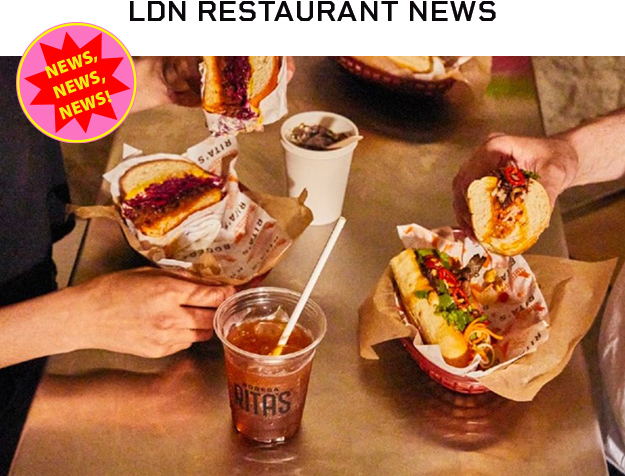 Bodega Rita's
They're back!

Missy Flynn and Gabriel Pryce have been busy. Not only are they starting to get their Lexington Street location together, but they're also opening (today!) a Bodega Rita's in Clerkenwell. We were sad to hear that their CDY location had closed, so this is very good news indeed.

MORE INFO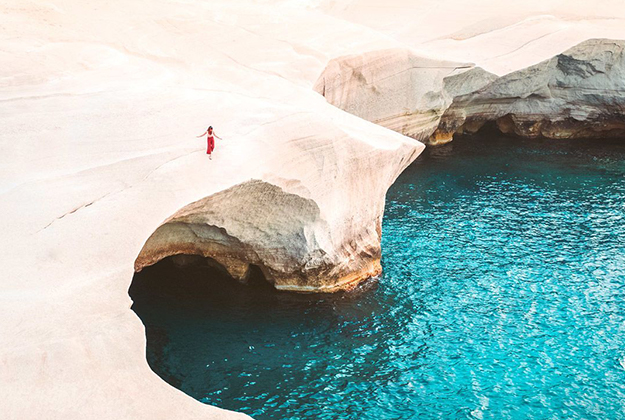 Where we want to go
Milos

We frequently post news about 'what's new' for information-sake, but that doesn't always mean we want to go there. Milos, however – we definitely want to go here. We also want to eat at the famed Medusa restaurant. Our only question is, does anyone actually feel OK eating medusa anymore (post My Octopus Teacher)?

MEDUSA MILOS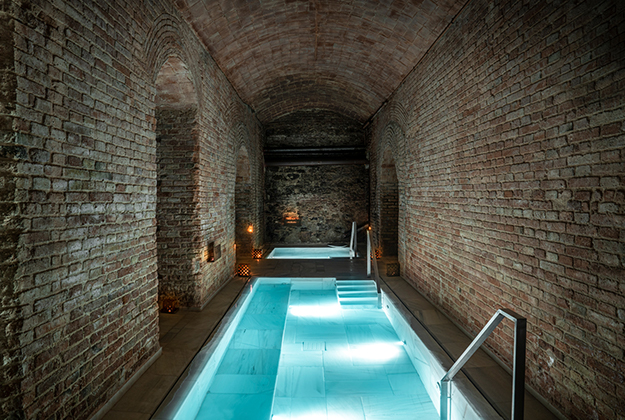 AIRE London
Greek baths in LDN

AIRE is a new Greek-inspired bathhouse in Westminster, with thermal baths, aromatherapy steam rooms, and a floatarium (with the same salt density as the Dead Sea) – plus massages and tranquil candlelit vibes, too. It might not be the Aegean, but we'll take it!

MORE INFO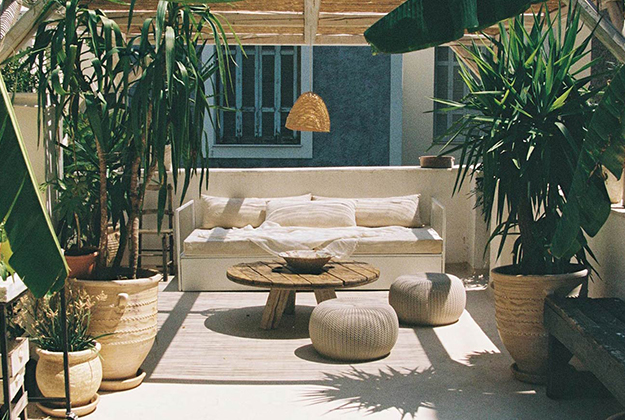 Hotel Watch
Shila, Athens

A six-bed hotel in a hip part of Athens? Basically a villa, but with the comforts of a luxe hotel? Yes, please.

MORE INFO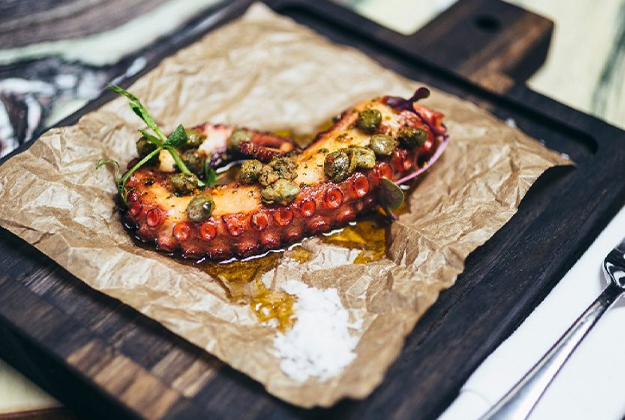 Jiji
Fushion 5.0
Top 5 LDN Restaurants

The pendulum has swung again, and we're seeing a whole lot of fusion coming in – this time, with Asia as the base. From Franco/east Asian to Japanese-Israeli, with some Doritos thrown in for good measure, here are five new-skool fusion haunts for you to try.

Top 5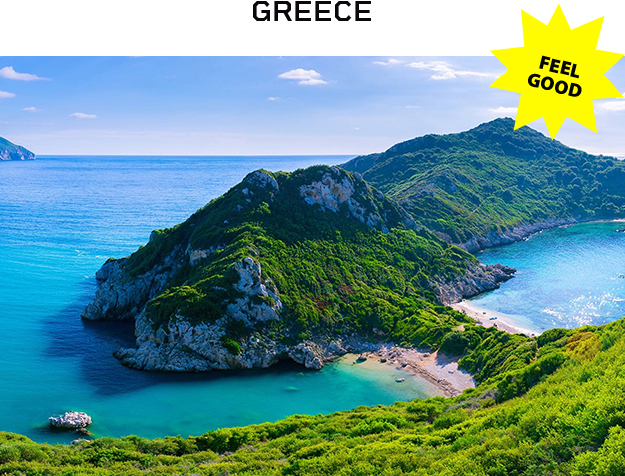 Wellbeing, Walk
Hidden gems of Corfu

So, we've looked at this before. And they've warned that summertime is a bit hot to be trekking around Corfu, but time things right, and this looks like a good kind of Grecian adventure. They have hotel and bag transfer options, too.

MORE INFO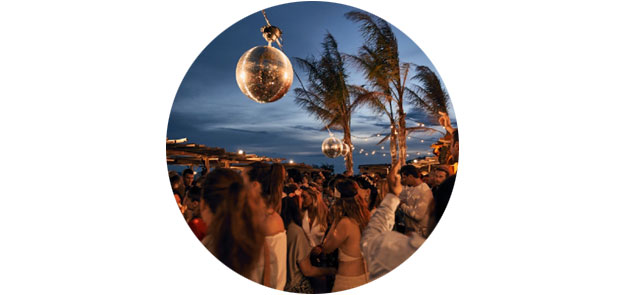 Greece
Sunshine vibes

MYK beats from Scorpios' Sunday resident, Kaz James.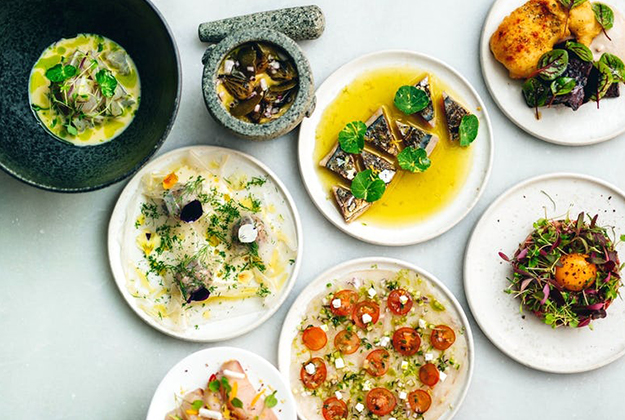 INO
Greek Inspired Restaurants
In London to try

From newbies INO and Cinder to Suzi Tros and Ampéli, there's a lot to try.

READ MORE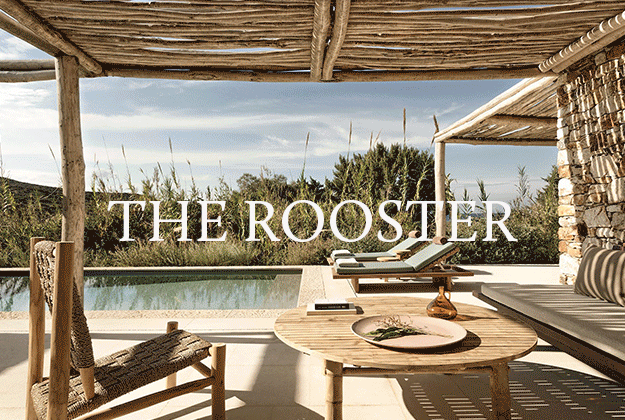 Hotel Spy
Neutrals

For us, it began, really, with Scorpios and their design, which is based around wood, stone, straw and muted tones. Now, that decor seems to be the Greek boutique hotel signature. Are you into it or over it? We want to know. Here are three hotels on our radar.

The Rooster Antiparos | OKU Kos | Domes Zeen Chania Crete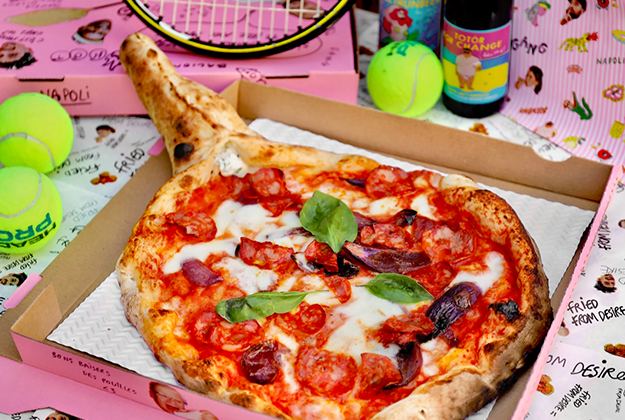 Wimbledon
Pizza party

No Wimbledon tickets? How about a pizza instead? From the Napoli Gang comes a pizza in the shape of a racquet. Can't say they're not creative.

MORE INFO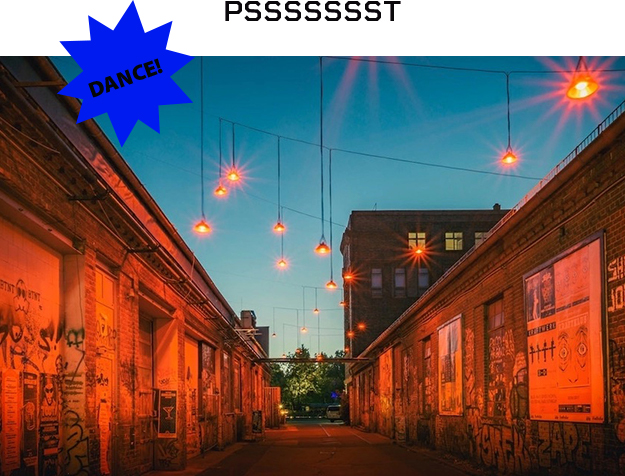 Resident Advisor
Berlin
They can dance if they want to

…as long as they have a negative PCR test. Looks like outdoor dance restrictions in Berlin are loosening slightly (although the requirement to wear masks when not seated… what is seated dancing, exactly?). It's a step in the right direction, though, we guess.

READ MORE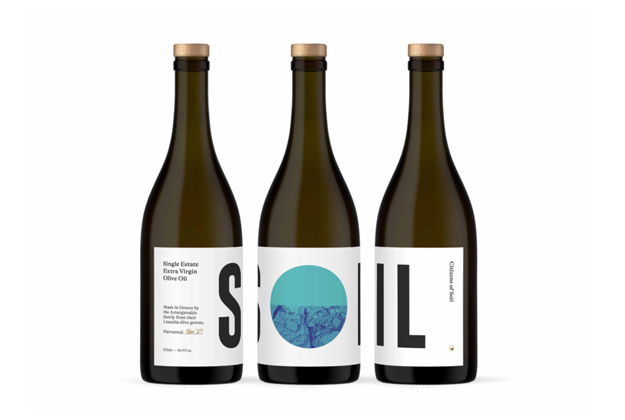 Greek Olive Oil
From the mountains

Subscription everything is on the up, and when it means refillable olive oil – so that (a) you use fewer bottles and (b) are always getting the good stuff – it sounds like a good plan. From the hills of Dafnes, on the island of Crete, Citizens of Soil comes from a family of farmers, and their refillable pouches mean that they can get their great product direct to you.

BUY NOW



Three lesser-known Greek islands we'd like to visit.

Syros
Zakynthos
Kalymnos

Rocks, hills and neoclassical charm

An Ionian island with a shipwreck beach

Sunsets, sponge fishing and rock climbing




Thought of the week

'Syros doesn't need visitors. Bikini-seething Mykonos, just over the water, is talked of with something approaching pity, as though it were some absurdly dolled-up relative.'

By Antonia Quirke