UJ: What's special about Ithaca?
KB: Where to start on Ithaca… it has this special, very mystical energy that you feel the minute you step off the ferry. The island is small and perfectly formed and you really feel a strong connection to its amazing history as you go round it. It has a slower pace to its bigger, more buzzy sister Kefalonia (probably because she has the airport) and the most epic views from all sides of the island.
UJ: Favourite area to stay?
KB: We love staying in the capital Vathy as it's nice to be able to stroll about a bit for a low key lunch or dinner, especially as you end up driving to a lot of the best beaches and restaurants.
UJ: Favourite hotel?
KB: The Perantzada Hotel in Vathy, I think by now we've stayed in almost all of their rooms and each one is gorgeous. It's a perfect location as it's right in the heart of the town with a lovely view of the harbour, particularly from the infinity pool. It still feels very private and dreamy though as the hotel is very boutique in size and has a nice layout which feels more like a house.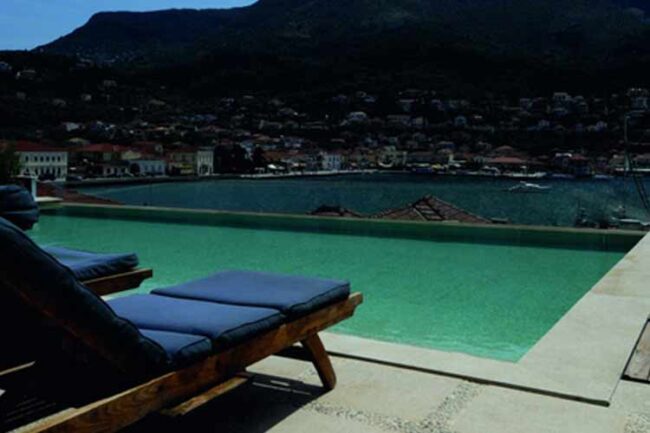 The Perantzada Hotel
UJ: Favourite restaurant?
KB: We were very lucky to have been given a hit list of all the best places to try in Ithaca from my good friend Sophia Neophitou (editor of 10 Magazine) who has a house on Kefalonia and visits Ithaca a lot. Our favourite so far for dinner has been a restaurant called Chani for which is up in the hills with a magical view of the island. It serves traditional Greek food that is mostly sourced very locally and is just a complete taste sensation. A baked chicken and potato dish that was seasoned with local rosemary and lemons was just perfect….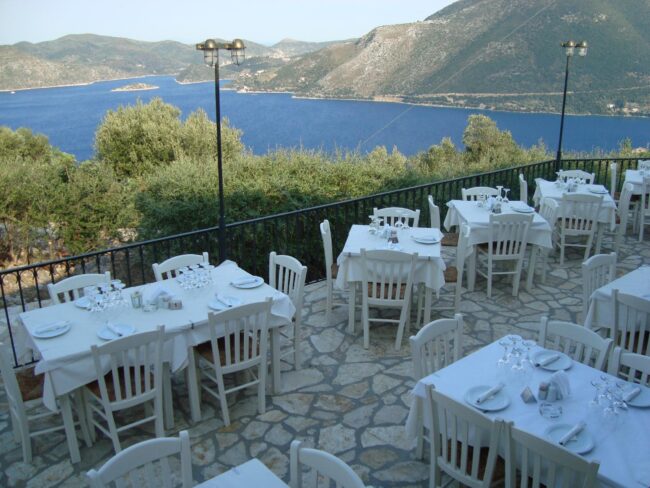 Chani
For lunch we always go back to this place Rementzo in a small fishing village called Frikes. I love visiting this village during the day and watching its small harbour. The food at Rementzo is delicious, get all the meze you can fathom… also they always have delicious fresh seafood you can have grilled or fried with tons of fresh lemon and their amazing local olive oil.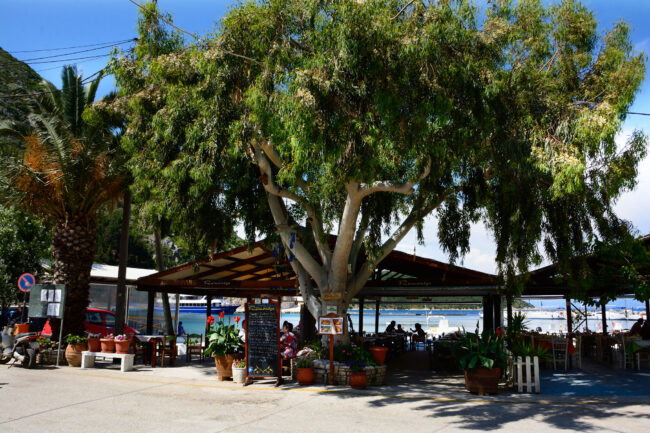 Rementzo
UJ: Best beach, boat, anything else you want to tell us about?
KB: There are lots of lovely beaches on Ithaca you can drive to, almost all of them are stone, so do prepare for that and wear rubber shoes if like me your feet are very sensitive post your obligatory pre holiday pedicure! Sarakiniko beach near Vathy has gorgeous Ionian water in ever changing shades of blue (that Greece is famous for) and a super fun laid back beach bar for post swim cocktails. I also love Dexa, Loutsa and Minimata beaches. The beaches in Ithaca tend to be quite small and easy to go from one to another so plan to visit 2 a day.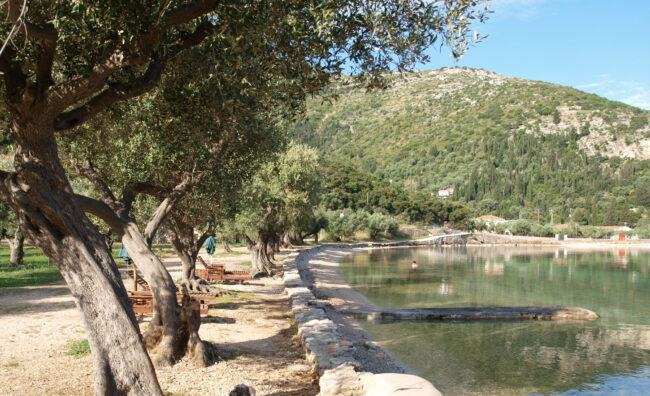 Dexa Beach
UJ: Anything we shouldn't miss? Top tip?
KB: My top tip for Ithaca is to do a boat trip round the island. You see all it's epic landscape and can access the most remote and breathtaking beaches, with incredible turquoise waters and white sand. Start in Vathy and stop at Kioni for lunch – or do it the other way. You will have the most amazing day and it's a content capturing overload. Our boat day is always our most remembered in Ithaca.
THANK YOU KATE!