This week, we're all about Italy. Italy in London, Italy in Italy, places we want to try, and places we love. We're feeling la dolce vita, no matter where we are this summer. We also have some London and global news in there as usual, too. Have great weeks all.

xx Taryn and Team UJ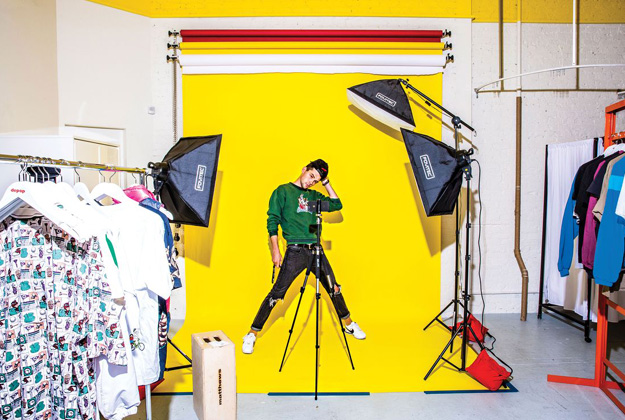 Depop via The Cut
Mergers and Acquisitions
Better together

No, we haven't turned into a financial publication, but we have watched the creative/fashion acquisitions happening with interest. It's one thing for the big houses and companies to do them (i.e. LVMH's Tiffany deal, Disney purchases), but when younger brands get in on the action, it's exciting. Farfetch (est. 2007) might have gone from underdog to leading player in recent years, but their acquisition of Stadium Goods in 2018 was big (and smart) for a company that's just over a decade old. Similarly, hats off to Etsy (est. 2005), who have just acquired Depop. Who's next? We're waiting for the digital media one…




Big Apple
NY<>LDN

It seems to go in waves – the NY influence on LDN and vice versa – and we're seeing it come through now. Two newish New York names in London include the recently opened NYC/French bistro inspired Buvette and Sunday in Brooklyn (coming soon), both in Notting Hill. We also recently received a press release for a hotel in Holborn calling its location London's midtown. Will this be a thing? Did LDN NoHo ever catch on? Hmmm….

Buvette | Sunday in Brooklyn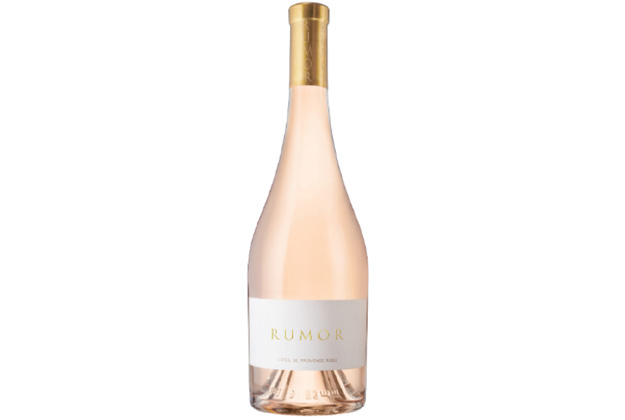 Rosé
Three newbies

Rosé all day! 'Tis the season, and here are three new ones to try, all with names behind them. Raven Smith has collaborated with Top Cuvée, to make Summer Wine; Emma Louise Connolly and Proudlock are two of the names behind QV (Quatre Vin); and RUMOR Rosé was loosely linked to Guy Gerber's Rumors party at some point. Which rosé tribe do you subscribe to? (Sorry, couldn't resist, was there ever a more '00s saying?)

MORE INFO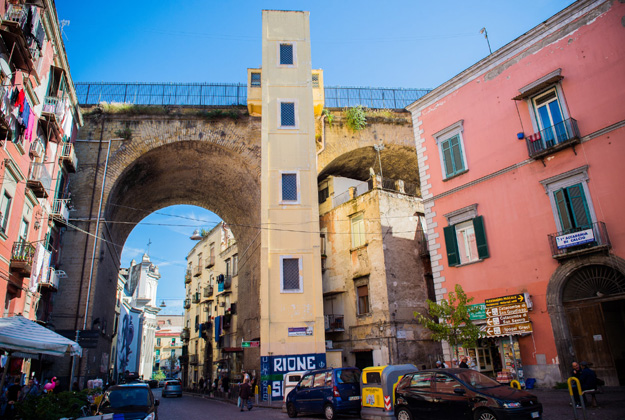 Naples
Alessio Matrone, CEO and Co-Founder, IT Restaurants

From Naples, Alessio is one of the names behind the glossy IT group – the restaurants that seem to be following the global party set with their destinations (IT Ibiza is a marina staple, IT Tulum opened this Dec, and IT Mykonos opens this month). Alessio gives us some of his favourite things in Naples and news about the upcoming IT MYK.

READ THE INTERVIEW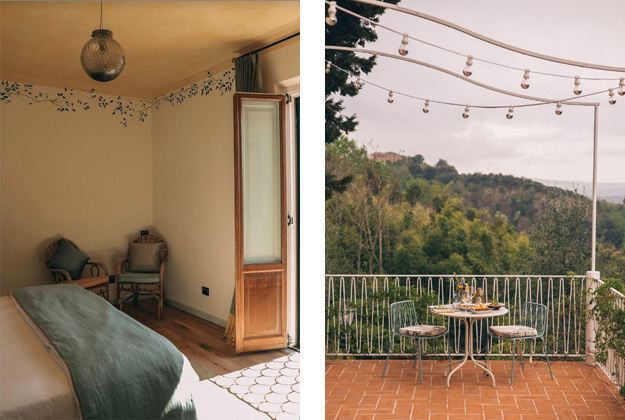 Villa Lena, Tuscany
New 'tings….

Tuscan fave Villa Lena has just reopened, and they're now sporting six re-designed bedrooms and a new restaurant by the founders of London's Sager + Wilde and Paris' Mary Celeste. They've also given their apartments an eco-over.

MORE INFO




Next Door Records
Go west

This is worth a trip to west London. Records, bottle shop, bar, live events; it's great to see a record shop opening, and a hip one at that! Want a taster of their tunes? Check out their soundcloud.

READ MORE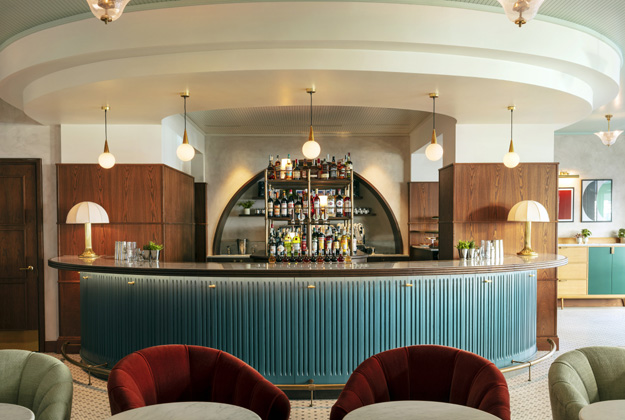 The Hoxton Rome
Now open

The 10th hotel for the brand, The Hox in Rome is 7 floors, 192 rooms, and located in the Parioli district, with Italian touches like Murano glass chandeliers and marble.

MORE INFO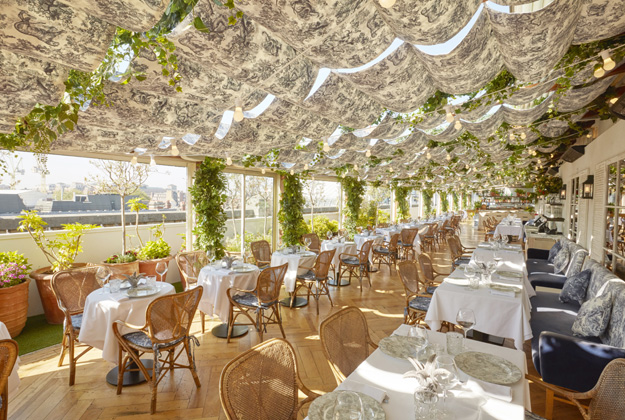 Dior at Alto
Italy in London
La dolce vita

Restaurants are well and truly feeling Italian everything this summer. From Selfridges and The Ritz to The Dorchester, Harry's Bar and the Henrietta Hotel, it's well and truly a West End Roman Holiday.

READ MORE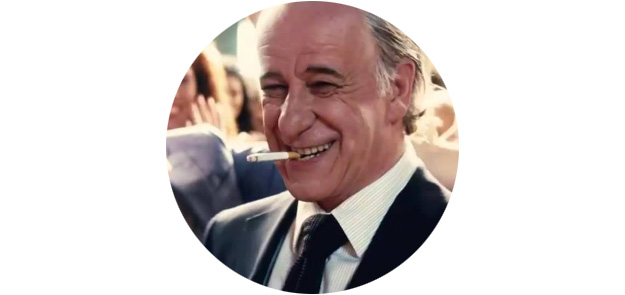 Italian Vibes
Playlist by MAV

You know the outdoor club at La Grande Bellezza, and specifically that song? Well, this playlist won't make you feel like you're there (but that movie is one of the best! If you haven't seen it, do, we digress), but it will give you some classic Italian lovin'. Press play, and thanks MAV!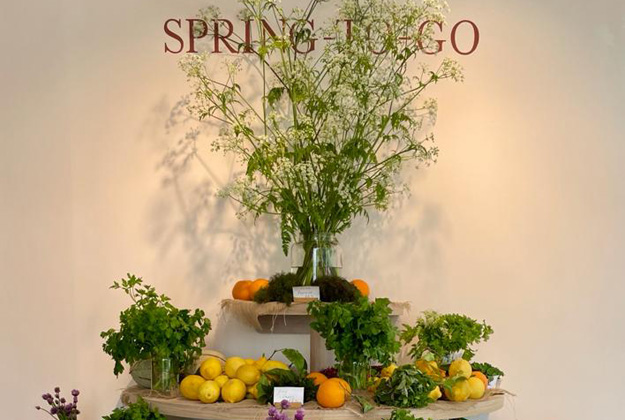 Posh Supermarkets
Art or supermart?

Yes, there are a lot of posh supermarkets popping up in London (JOY, NHFS, Suprette), but Spring-to-Go is giving Notting Hill Fish Shop some competition on the display front. It's not inexpensive (small soups are £9), but then you wouldn't expect it to be.

MORE INFO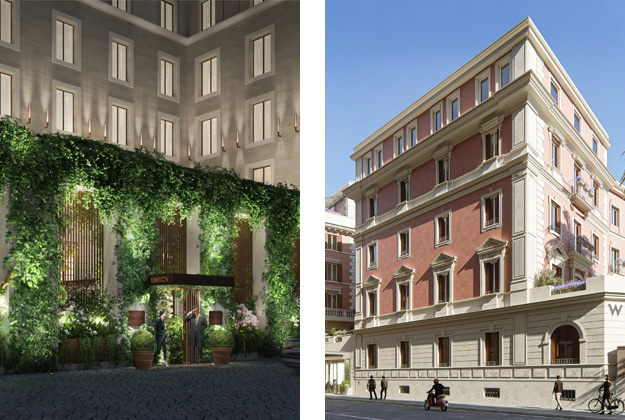 The Rome EDITION / W Rome
New Spanish Steps neighbours

This year will see two new Marriott properties open in Rome, both a short walk from the Spanish Steps. The Rome EDITION (opening late this year) will have 95 rooms, a rooftop terrace and swimming pool, and the W Rome (opening Sept 2021) will have 162 rooms, a rooftop bar, a Michelin-starred restaurant and will be spread between two adjacent 19th century properties.

The Rome EDITION | W Rome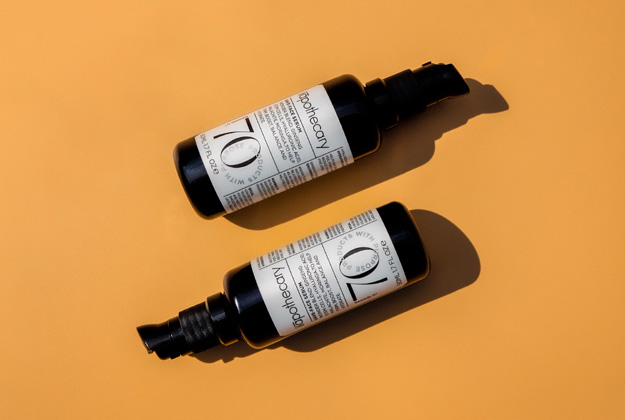 ilāpothecary
Products with purpose

Never before have we tried a product that we instantly can't live without: the Save-Face Serum smells like an instant pick me up in a bottle, and it's all natural and effective, too. Head to their Kensington Church Road mini boutique for treatments, focused products, a holistic discovery Q&A, and more.

READ MORE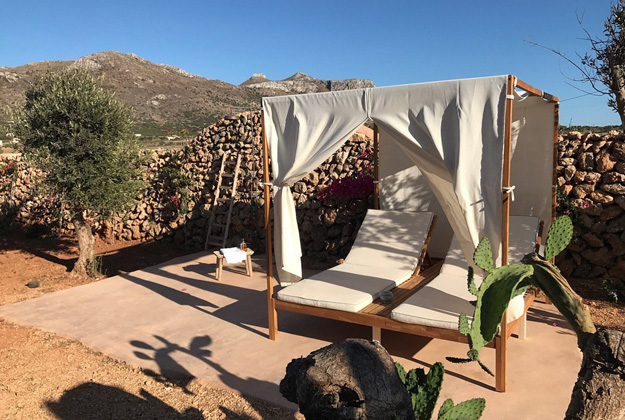 Favignana
Our pick

Favignana, the largest of the Aegadian Islands approx 20km off of Sicily, is where we want to go this summer and we think this hotel, Dimora Cala del Pozzo, looks great.

MORE INFO





Casa Gaía
Ibiza napkins

Continuing on our bring the summer to you theme, if you love Ibiza, you need these napkins! Hand drawn by our friend, Ibiza expert and author of the constantly sold-out Ibiza Bohemia, the napkins come as a pair and show 'Dalt Vila, the fisherman's huts, a llaüt bobbing offshore – the elements of Ibiza that sing to me', as she says.

BUY NOW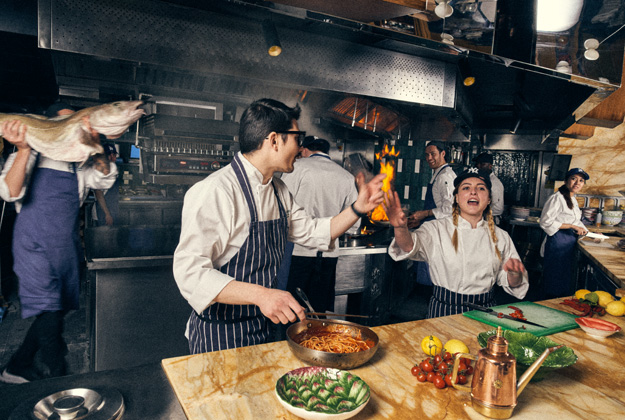 Big Mamma Group
New Italian Restaurants in London
Mangia! Mangia!

First, drumroll. There's a new Big Mamma in town, Ave Mario (25 June opening), and we like the sound of this one – they're calling it a cheeky reinterpretation of the church 2.0. Pino by the Il Portico fam is opening in Kensington, Sycamore Vino Cucina is new in the Middle Eight hotel in Covent Garden, Pasta Evangelists have opened in Harrod's, and The Italian Greyhound is opening tomorrow in Marylebone.

READ MORE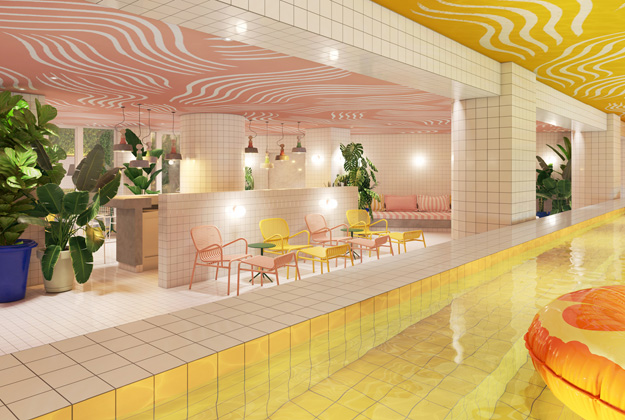 MAMA Roma
Vatican vibes

Mama Shelter's going to Rome too. Opening this July, Mama Roma is located close to the Vatican and will have that usual Mama cheekiness, in addition to a rooftop restaurant and bar, and Mama Baths: a spa, indoor pool, saunt and hammam. Holy water indeed.

MORE INFO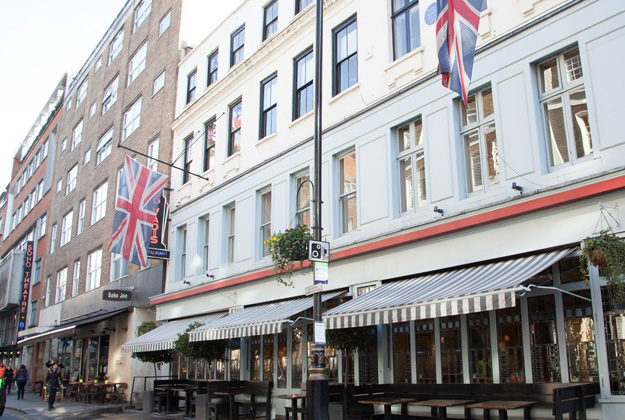 Quo Vadis & Friends
Dates for your diary

Quo's back! And we're here for it! An annual highlight, their Quo & Friends initial dates have just been announced (follow them on social for ticket release info). They all look great, but we've got our eye on the night with Cynthia Shanmugalingam (try to say that surname), a British-Sri Lankan cook (18 Aug), and the night with the ex-Brat, ex-Scully chef Whyte Rushen (another great name! 8 Sept), for hi-low cooking.

MORE INFO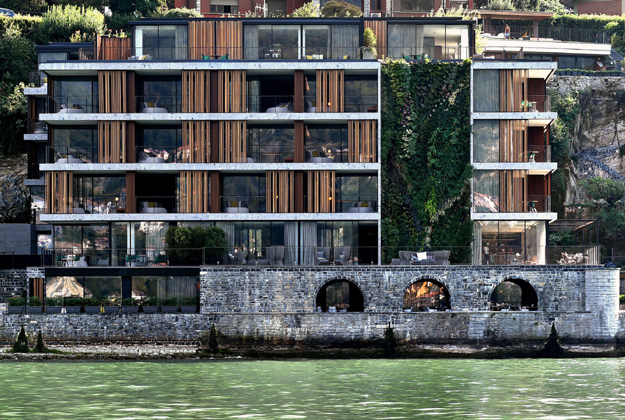 Reminder
Il Sereno, Lake Como

This was one of our favourite weekends away: the glorious Il Sereno on Lake Como. Missed our feature? Read all about it.

READ MORE



Italians to try in London
Give us a white tablecloth, a grandma in the kitchen and a good red and we're happy. Here are three Italian restaurants we have on the mind.


(c) 2021 Urban Junkies. All rights reserved.

Reproductions of any portion of this website only with our express permission. Urban Junkies is a free weekly mailer. All listings and features are editorial: We do not receive any payment from venues, artists or promoters. Every effort has been made to ensure accuracy of information listed but we cannot accept responsibility for errors or omissions.

We have updated our terms and conditions link and privacy policy link to make it easier for you to understand what information we collect, how we use it and what rights are available to you to control your information. The privacy and security of your information are very important to us. If you have any questions or comments, please send us a message by info@urbanjunkies.com. Thanks as always for reading UJ.