We're not going to do that end of summer talk yet. We're thinking the 2021 summer extension should last at least until the beginning of October – you heard it here first. And with things well and truly getting back on track, it's great to be able to make plans again. So book that show, go to that gig, see that exhibition – as our good friend in Ibiza says, the world is ours, amigos! Happy high summer all.

Taryn and Team UJ xx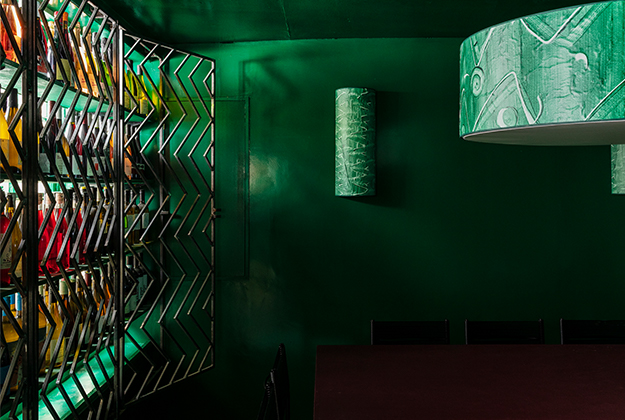 Bar Crispin
Wine
Grape o'clock

It's a good time to go on a wine crawl in the capital. Start at the recently opened Bar Crispin in Kingly Street for natural wines before moving on to Balearic flights at The Mulwray, the new wine bar above The Blue Posts. Head to Lamb's Conduit Street for Noble Rot's new store, Shrine to the Vine; check out 67 Pall Mall's new, real-time wine TV show; Top Cuvée are opening a wine shop and hidden wine bar in Bethnal Green; and natural wine experts Provisions are launching a six-week wine course in north London in October.

MORE INFO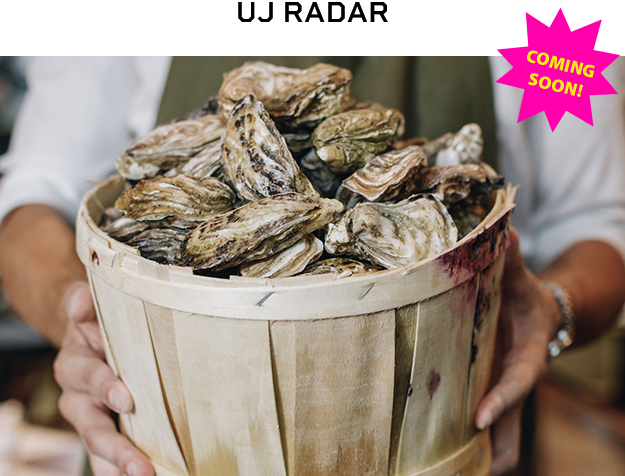 XXL
Power of three

There are some big restaurants coming to town. The Maine will be three floors of bling brasserie, with New England seafood including Maine lobster, as well as steaks and lots of truffle. The 1920s Shanghai MìMì Meì Fair (7 Sept) will be three floors, too, in Mayfair and serving Chinese-Singaporean cuisine, and the much-loved Carousel will be moving from Marylebone to a new three-townhouse space on Charlotte Street that includes a 10-seat incubator and wine bar.

READ MORE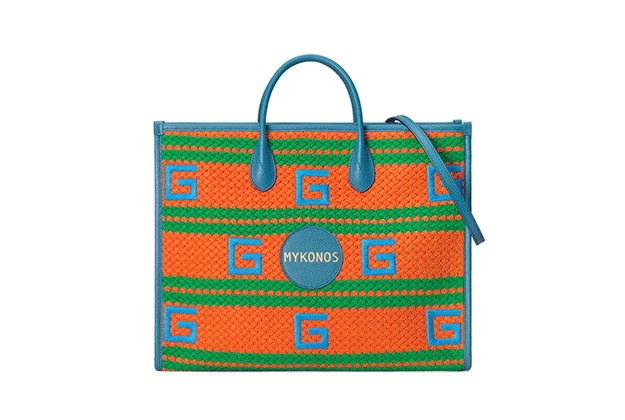 Travel
From Miami to Ibiza

We're wearing our travel this summer.

MORE INFO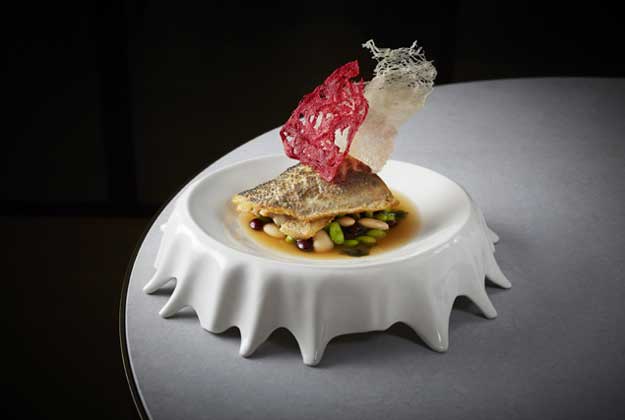 Pan Pacific London
Singapore via the Straits of Malacca
Sponsored listing

We like the sound of this one. Open from 1 Sept, Straits Kitchen in the new Pan Pacific London will focus on dishes brought into Singapore via the Straits of Malacca. Menu items include banh mi with pork, pickled vegetables, chilli and pork floss and kaya toast with coddled eggs for breakfast; à la carte, there's wok-fried Singapore chilli crab and Scottish lobster with Nonya laksa. The 500-strong wine list will have a focus on Chinese wines not usually seen on UK menus. Reserve your table now for Sept.

BOOK NOW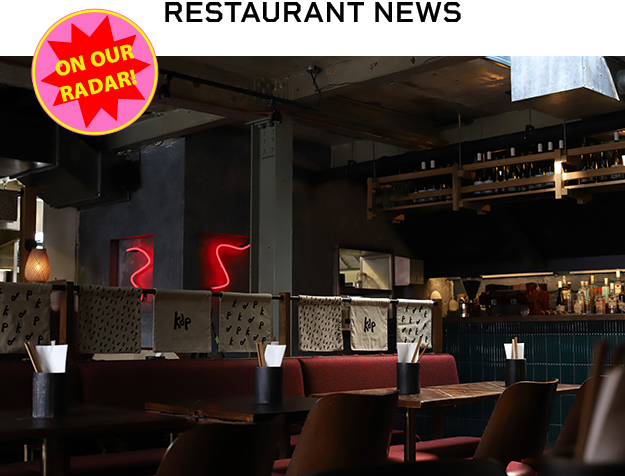 Korean Dinner Party
Dining
Around town

On our radar this week is a new 50s style Cuban restaurant, Bar La Rampa, in Market Place, with mango coladas and watermelon daiquiris; Café Cecilia is Max Rocha's (ex River Café) first restaurant on the canal in Hackney, serving breakfast and lunch; and the Korean Dinner Party looks dark, sultry, and we're already hearing great things about the kimchi pancakes and oyster mayo.

KDP




16 Weeks Only from April 2022
Tickets now on sale
Sponsored listing

Hear ye, hear ye: Johnny "Rooster" Byron is back in town. Widely heralded as 'the 21st century's best play' (Guardian), Jez Butterworth's legendary classic will explode once again into the West End with its original creative team, led by director Ian Rickson, a decade after its last record-breaking, sell-out runs. Mark Rylance revives 'one of the greatest stage performances ever witnessed' (Telegraph) as Johnny "Rooster" Byron, alongside the 'superb' (Time Out) Mackenzie Crook as his loyal sidekick Ginger, in this extraordinary lament for a lost England.

BOOK NOW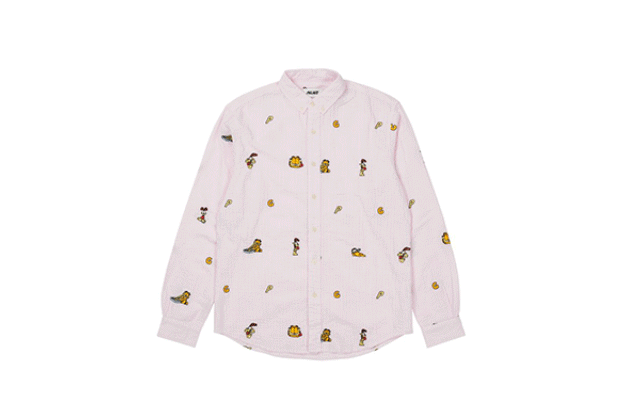 Palace x Garfield
Garfield tuxedo

Can we get away with a pink seersucker Garfield shirt and pink Garfield trousers, together? We don't know, but we're up for trying.

READ MORE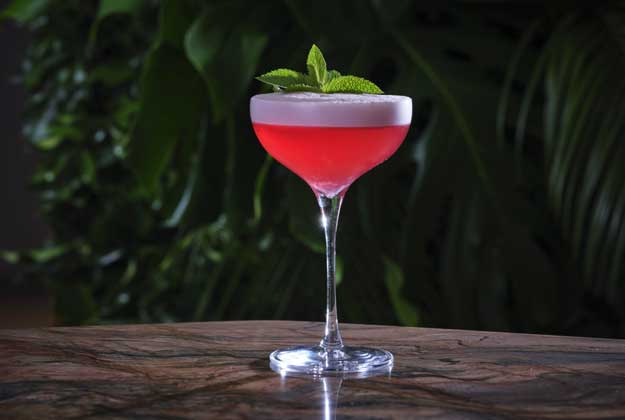 Pan Pacific London
Singaporean bar culture in LDN
Sponsored listing

Bringing Singaporean bar culture to the Pan Pacific London, Ginger Lily, led by Francesco Putignano (formerly from Seabird), will focus on innovative drinks with Singaporean flavours. Signature cocktails include Montserrat (apple-infused pisco aba, lemon sorbet, dry white wine, apple akashi reduction and bitters), and they will have over 150 rums and an extensive Champagne list with bottles from over 200 houses, including many available by the glass, as well as small plates.

BOOK NOW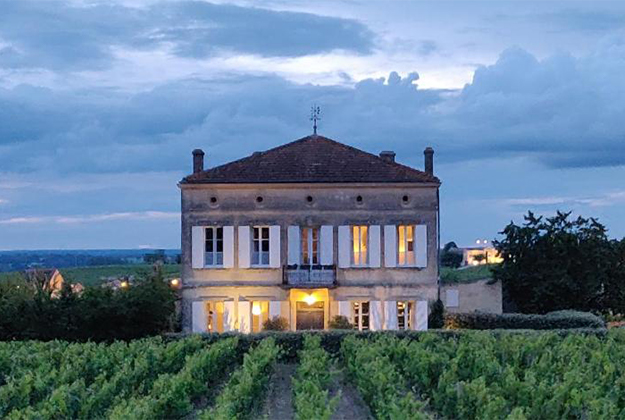 Party of Five
Saint-Emilion

We remember when our friend Tom Harrow, a.k.a. Winechap, recommended this hotel to us ages ago. It seems like you have to rent the whole thing out this year, but at five bedrooms, it's doable! In the heart of quaint Saint-Emilion, they can organise tastings, tours, and anything else, too, we're sure.

Le Pavillion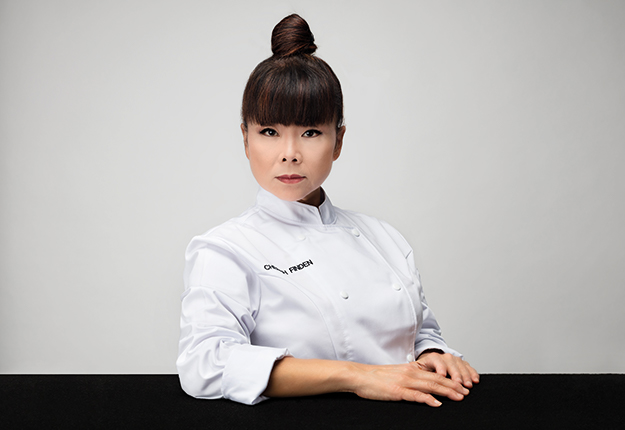 Tea Time
With a Singaporean twist
Sponsored listing

Created by award winning Executive Pastry Chef Cherish Finden, the afternoon tea offering at the Pan Pacific London will combine Asian flavours with traditional British tea. The menu will include Singaporean inspired sweet treats from Finden's childhood such as pineapple tarts and Kueh Lapis (moist spice cake) in addition to handmade pastries like Coffee Tarik (coffee, marscapone, Kahlua), and Asian favourites like dim sum baskets and salmon baos. Teas are from the Rare Tea Company and they'll be furthering their commitment to supporting British producers by serving sparkling wine over Champagne as their preferred pairing, including artisan vineyard options like Breaky Bottom.

BOOK NOW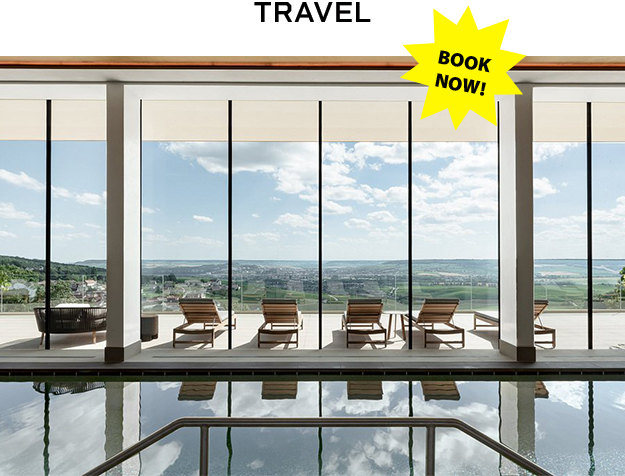 Wine Hotels
Check in

If you'd rather a room than a rental in Saint-Emilion, The Keys of Troplong Mondot is a boutique hotel on 43 hectares of vines with amazing views. In Tuscany, the Castello di Vicarello is a family-owned 12th century castle, with vineyards that produce four different kinds of organic grapes, with wine tastings in the vines and a medieval kitchen. And for Champagne,the Royal Champagne Hotel & Spa is in the middle of the vineyards in Épernay, and the 47 rooms have temperature controlled mini bars that can be filled with top wines from the region, should you be splashing out.





Little People, Big Dreams
So good...

What a great collection of inspiring, inclusive books for kids. This is going to be our new go-to for gifting.

MORE INFO

(c) 2021 Urban Junkies. All rights reserved.

Reproductions of any portion of this website only with our express permission. Urban Junkies is a free weekly mailer. All listings and features are editorial: We do not receive any payment from venues, artists or promoters. Every effort has been made to ensure accuracy of information listed but we cannot accept responsibility for errors or omissions.

We have updated our terms and conditions link and privacy policy link to make it easier for you to understand what information we collect, how we use it and what rights are available to you to control your information. The privacy and security of your information are very important to us. If you have any questions or comments, please send us a message by info@urbanjunkies.com. Thanks as always for reading UJ.