After a whirl around Frieze, a Claridge's Bar Crawl (yes, you read that right), and a quick read of the general tone in the air, it's clear: London has never felt more fun. Sure, things aren't completely back, and Covid's not over, but there's a renewed sense of optimism and enthusiasm going around. Which is likely why we're seeing so many playful things coming through. Hope you're having fun, wherever you are. Have great weeks all.

Taryn and Team UJ xx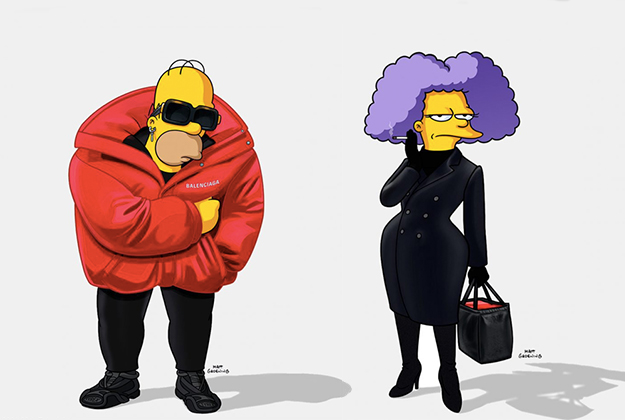 Kiddin' Around
From the fash pack

So, Balenciaga showed a Simpson's bespoke collaborative episode at fashion week, Louis Vuitton had a lego cake for its 200th bday, and Hèrmes has what looks like children's book-style scenes in its windows, featuring sea creatures made out of perfume bottles (we love). If a post-lockdown result is that we're all taking ourselves a bit less seriously, then we're all for it.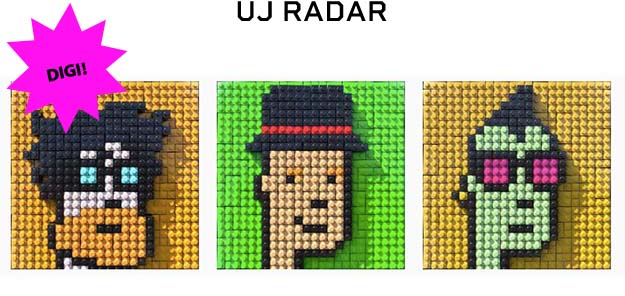 NFT Mayhem

There's a lot of NFT chat lately. Some recent things that have caught our eye: @brickstopunks.nft, an artist who's worked for the likes of Virgil and LaMelo Ball, sells 'brick' NFTs that assemble to punks; their next 'drop' is Oct 29. Sorare (which just raised a whopping – only word for it – $680m for their new platform) trades NFT football cards, which at least sounds eco-friendly. And in more real-world NFT style, a mural of Kanye has been auctioned off as an NFT; there will be a QR code beside the mural linking it back to the buyer. But our faves? These guys (from creators in Medellín) who dance.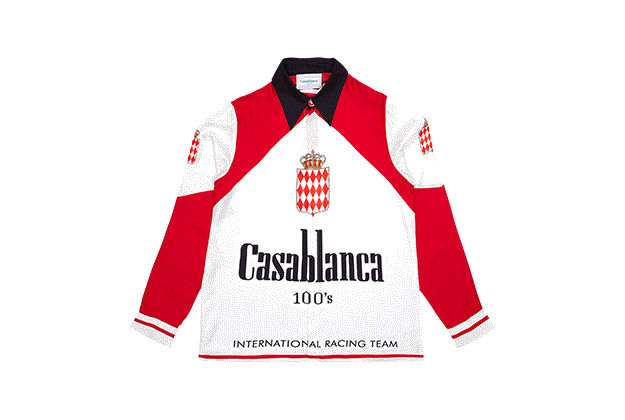 Speed Racer
Love, love, love

There's something about fashion + car culture (anyone remember that Dazed magazine? And if you do, what was it called???). These are some pieces we're into.

MORE INFO
...with Zoe and Layo Paskin
If you've read us for awhile, you'll know about Zoe and Layo (we love Z&L!). Founders of the brilliant END nightclub, they then went on to launch the hugely successful Palomar, in addition to a host of other restaurants, and now they're opening The Barbary Next Door, a 10-seater bar serving smoky dishes featuring Moorish Spanish and North African cooking. They've given us their favourite London spots, and some teasers on TBND.

UJ: What's your favourite London bar?
Z: Passione Vino
L: Satan's Whiskers

UJ: What's a highlight or top tip to look out for at The Barbary Next Door?
Z: Snatch the window seat, sip your caña and let the sun set on your day…

READ MORE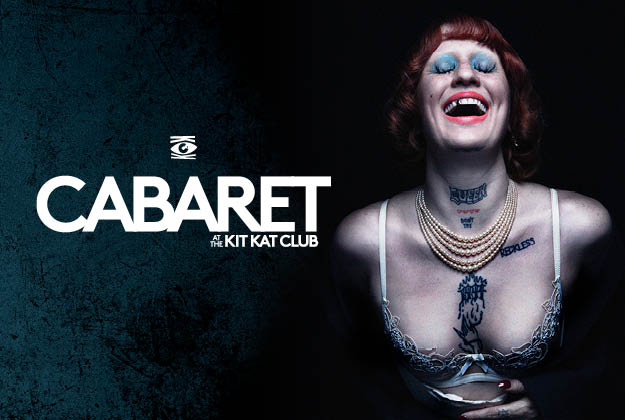 Cabaret at the Kit Kat Club
With Eddie Redmayne and Jessie Buckley
Sponsored listing

We're very excited to see this one: In a time when the world is changing forever, there is one place where everyone can be free… Welcome to the Kit Kat Club – home to an intimate and electrifying new production of 'CABARET', starring Eddie Redmayne and Jessie Buckley. This is Berlin. Relax. Loosen up. Be yourself. The Kit Kat Club has laid siege to the Playhouse Theatre to create a new and exciting performance space with nooks, crannies and surprises to explore. Come and enjoy the party. Doors open this November.

BOOK NOW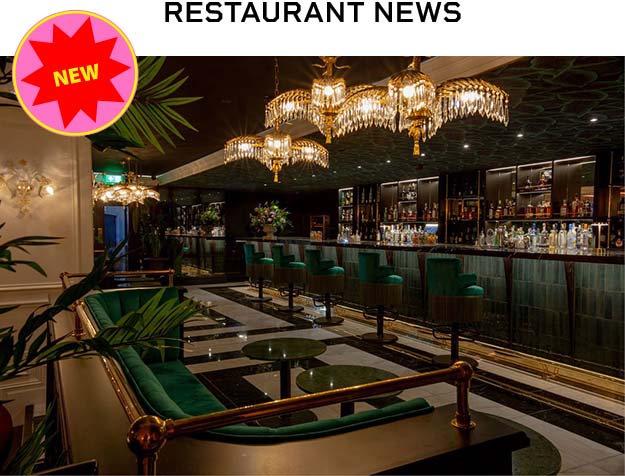 Bardo St James's
Dining
Around town

Starting in Dalston, Corrochio's (at Ruby's) will be a new, underground, 30 cover, bare brick, late night spot with all things Mexican (27 Oct launch). 3 Henrietta Street is a new five-floor townhouse with three restaurants (British, Cuban and a café). Chef Adam Ronson is returning to west London's Laylow, and Bardo St. James's is a new Italian on Pall Mall, opening 20 October.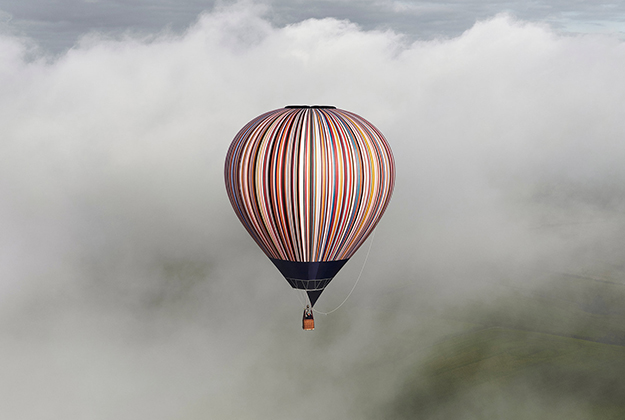 Paul Smith Balloon
Take flight

Smithey is sending his stripes on a world tour, as a 'beacon of optimism.' Made us smile.

MORE INFO




Curated by Carlos: Triple Bill
4-6 Nov
Sponsored listing

Birmingham Royal Ballet returns to Sadler's Wells with a triple bill of ballets chosen by the Company's new director, Carlos Acosta. The triple bill features three exciting ballets: City of a Thousand Trades by choreographer Miguel Altunaga, celebrating Birmingham's diverse heritage in a love letter to the city; Imminent by Daniela Cardim, a piece that explores how we embrace both fear and hope; and Chacona by Goyo Montero featuring a score by J.S. Bach and a brand new pas de deux danced by Carlos Acosta and Alessandra Ferri.

BOOK NOW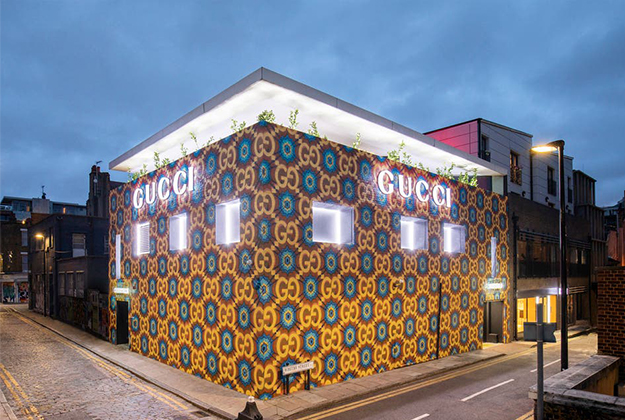 Gucci Circolo Shoreditch
Shop, play, café

A multi-dimensional space from Gucci that focuses on the community and partnerships with local talent, this new venue has listening lounges, a café and, of course, products – including a selection from their Gucci 100 capsule collection and their new lifestyle range, too.

MORE INFO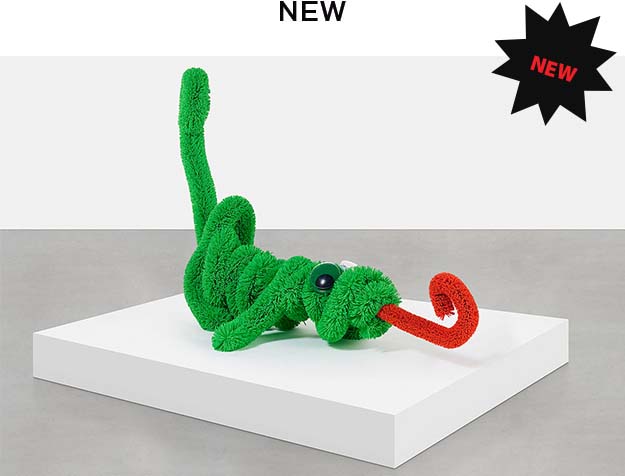 Prudence Cuming Associates Ltd © Damien Hirst and Science Ltd.
Claridge's ArtSpace
They've done it again

So, Claridge's has a new bar, cocktail book and dining space, with more on the way, and they've just launched a new ArtSpace, too. Their first exhibition, 'Sunshine', presented by HENI, shows never-before-seen Damien Hirst works. There's also a lot of digi going on (they accept crypto and he's done an NFT collection) and the space will also house a café, store, and rotating gallery in 2022. We're very into these pipe cleaners; Claridge's is putting the fun back into five-star.

MORE INFO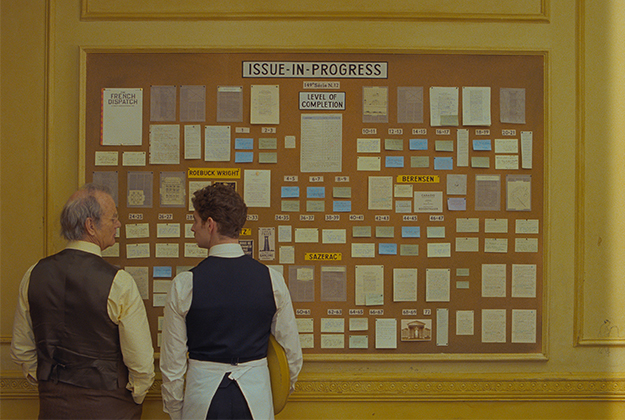 Two For You
Diaries out

Wes Anderson's new film, The French Dispatch, is out 22 October, with an accompanying exhibition with props and costumes from the film at 180 The Strand. Satyagraha is the ENO's opera on Gandhi (running at 3 hours and 10 minutes, but with 2 intervals); ends 28 October.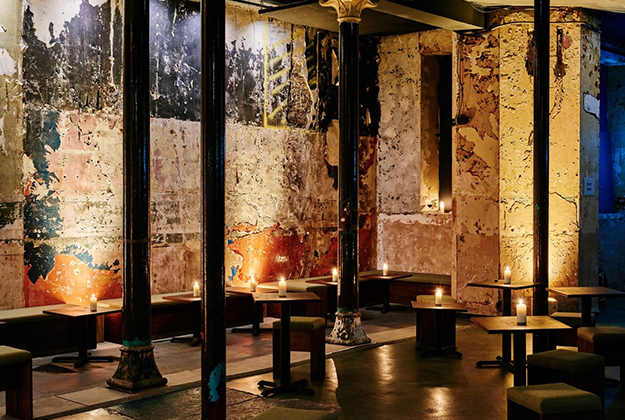 Jackson and Frank go to Soho
Family affair

This week, Jackson and Frank Boxer – who own Brunswisk House – are coming together again to launch Below Stone Nest, a basement bar in the space that you might remember as the Limelight club (love). A beautiful former Welsh chapel, their new bar will be in residence at the now arts organisation / performance venue Stone Nest (the building is still a work in progress for its restoration). They'll have a short drinks list, including low-intervention wines, Champagne by the glass, and some rotating specials from the Brunswick House cellars. Below Stone Nest opens tomorrow, see you there!

Below Stone Nest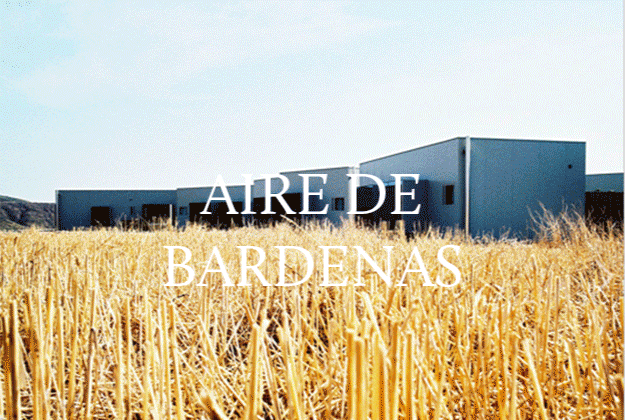 Hotel Watch
News

So, the Ibiza season may be coming to a close, but Six Senses Ibiza, Petunia Ibiza, Casa Maca, La Torre and OD Ocean Drive have later closings; some are shuttering in Jan, and some are open all year (check individual sites). For now, we say windy Northern Spain sounds good. For the new year, The Rosewood has four new global properties opening, one of which is in Brazil, designed by Jean Nouvel and Philippe Starck.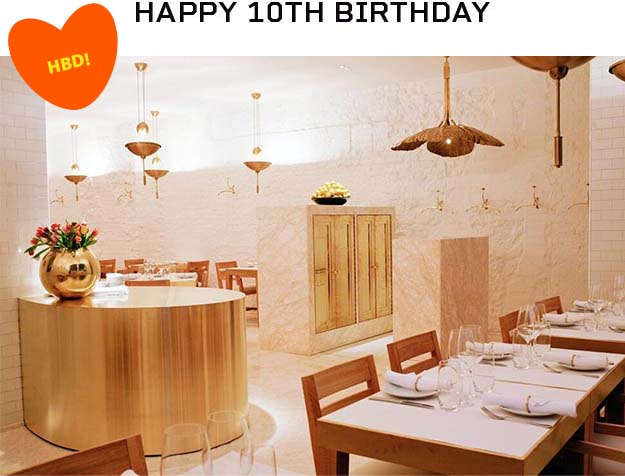 A Few Around...

There are certain times (and places, too, for that matter) when it's everyone's birthday, and now is one of them. NOPI just turned 10 (HBD), MEATliquor and The Grind did too, and Ruby's Dalston as well. Happy 10th birthday, all! Time flies…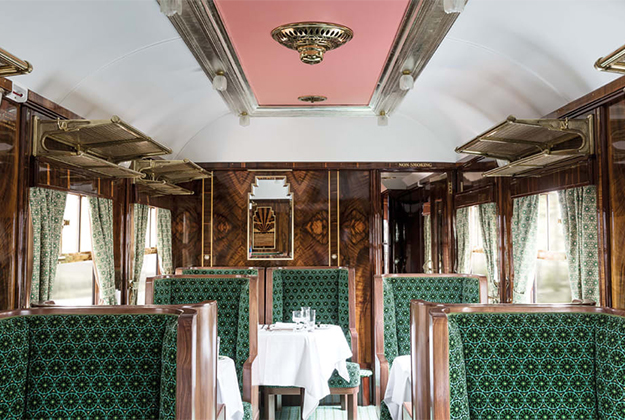 News
British Pullman + Wes Anderson

Speaking of Wes Anderson, to coincide with The French Dispatch, he's recently designed the Cygnus carriage on Belmond's British Pullman train, which takes day trips around England, departing from Victoria.

MORE INFO



'Names' on stage
So we've already said that Eddie Redmayne is about to star in Cabaret; here are a few dates of other well-known names on the stage.


(c) 2021 Urban Junkies. All rights reserved.

Reproductions of any portion of this website only with our express permission. Urban Junkies is a free weekly mailer. All listings and features are editorial: We do not receive any payment from venues, artists or promoters. Every effort has been made to ensure accuracy of information listed but we cannot accept responsibility for errors or omissions.

We have updated our terms and conditions link and privacy policy link to make it easier for you to understand what information we collect, how we use it and what rights are available to you to control your information. The privacy and security of your information are very important to us. If you have any questions or comments, please send us a message by info@urbanjunkies.com. Thanks as always for reading UJ.