There are some things in life you know you won't likely ever do, and for most of us on team UJ, running a marathon is one of them. So for those of you who got up last Sunday and ran 42K, for causes that are close to your heart, we salute you. In other news, Ibiza clubs seem to be opening (8 October), just in time for closings… Better late than never we say! Have great weeks everyone.

Taryn and Team UJ xx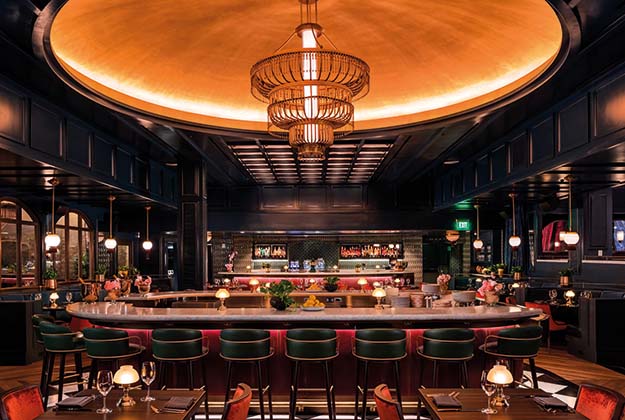 The Twelve Thirty Club
Experiential
It's back...

There was a time when everything coming through was experiential… until it wasn't. But now we're seeing it come through again in varying degrees. In Vegas, there's the new Superfrico – aka Italian Psychedelic at the Cosmopolitan – which looks, well, better than the Blue Man Group. In Nashville, JT has a new multi-concept venue, The Twelve | Thirty Club. In London, we're seeing lots of 'cabaret'/ dinner with some kind of entertainment, and of course there's Salt Bae; and over in Ibiza this summer, Sublimotion had a cyber chef… but that's another story.

READ MORE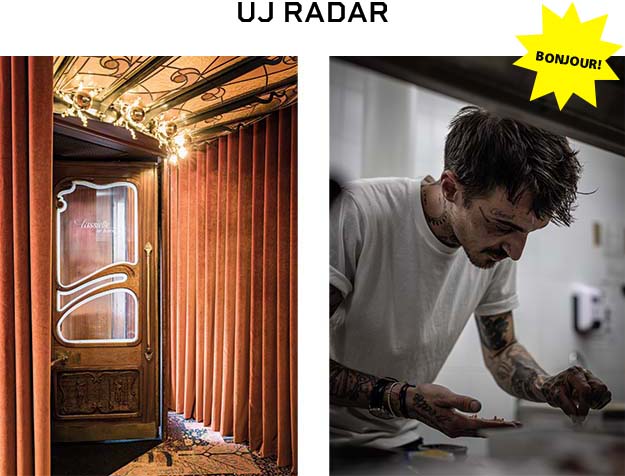 Silencio des Prés
French Fever
S'il vous plaît

A few French(ish) spots for your radar. In London, Maison Estelle (which is too chic for Instagram, hear hear!) is the new member's club/hosted home in Mayfair, with Oxfordshire coming next year. Silencio obviously did well in Ibiza this summer as they are opening Silencio des Prés in Paris this Thursday, which will be a restaurant, cinema, event space, and terrace. Back in London, La Brasseria (this is more Italian than French) is Notting Hill's new huge brasserie spot (sister to La Brasseria Milanese in Marylebone).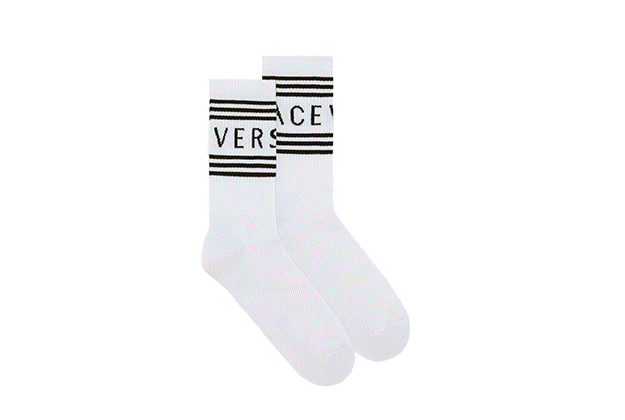 Socks

Socks are the new keychains, it seems. Get a pair.

MORE INFO




At the Donmar
From 7 October
Sponsored listing

Following its recent refurbishment to make the theatre more welcoming, and accessible, the Donmar Warehouse reopens this week with Love and Other Acts of Violence. A young Jewish physicist and an activist poet meet at a party and fall in love. As society splinters around them, the couple's struggle to survive erupts into violence. Cordelia Lynn's new play is a subversive, intimate love story. Elayce Ismail directs a cast including Tom Mothersdale (Out West: Blue Water and Cold and Fresh, Lyric Hammersmith), Richard Katz (1984, West End), and introducing Abigail Weinstock in her professional debut.

BOOK NOW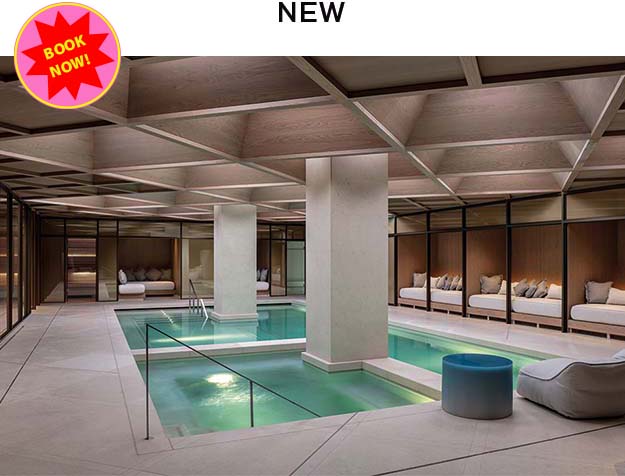 The Londoner
AMA at The Londoner
Book in quick

Ever tried to get an appointment at Brixton's AMA for top tier nail art? Well, it's impossible. They tell you to set your Instagram notifications for cancellations, it's that busy. Well, they've just moved into The Londoner in Leicester Square. Book in quick!

BOOK NOW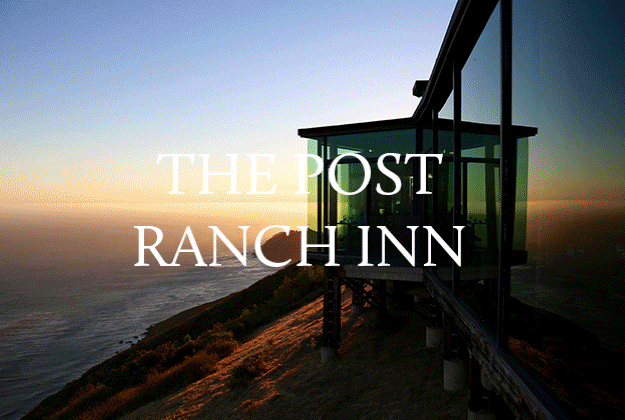 USA
City, outdoors, sea

The States is back on the cards! So it's time to start planning some trips. For NYC, we're thinking full Big Apple skyscraper gloss, and the new 45-floor Ritz Nomad opening in early '22 looks perfect. For some luxe-fresh air, it's Amangiri's new 10 tent Camp Sakira in Utah. For some sea… it's not new and it's not inexpensive, but The Post Ranch Inn always looks great.




The Red Room at The Connaught
New!

Another Bryan O'Sullivan-designed Maybourne location (he just did the stunning new Painter's Room at Claridge's, too), here he's created a hideaway that's accessed by a velvet curtain and aims to feel like a 'collector's living room'. Once inside, there's a series of red works by four female artists, as well as a selection of some of the world's best red wines, many available by the glass. There's a seasonal capsule cocktail list of six drinks – which sounds refreshing – with charcuterie and tapas too. The Red Room is The Connaught's fourth bar.

MORE INFO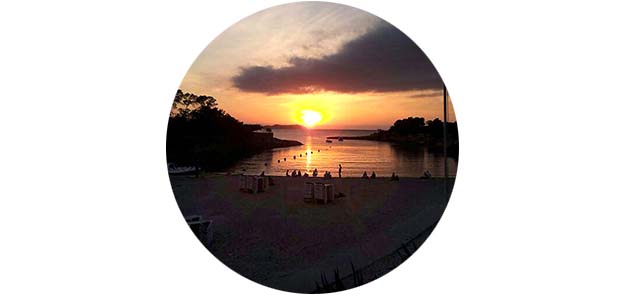 Cala Gracioneta


There's still time to book flights to Ibiza to check out the Beat Hotel's Balearic takeover this Weds-Friday (more info here). With three days of fun in the sun, it will be a great way to see out the extended summer; join us! To get you in the mood or bring the sunshine in wherever you are, Beat Hotel has put together a chilled Balearic playlist for us.

PRESS PLAY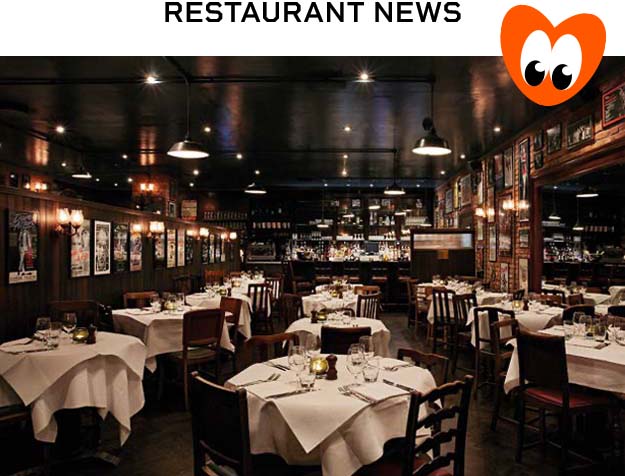 Joe Allen
Three we're excited about
Brutto, Joe Allen's, Decatur

We're going to keep this short. Russell Norman's new spot Brutto,

with Florentine cooking in what looks like an authentic Italian dining room,

has just opened and looks like our kind of place. Joe Allen is re-opening on Oct 15 (we love Joe Allen), with, again, Russell Norman at the helm of the new Joe's Bar there. And Decatur, the Southern boil specialists – have moved into Quality Wines until 16 October, book now!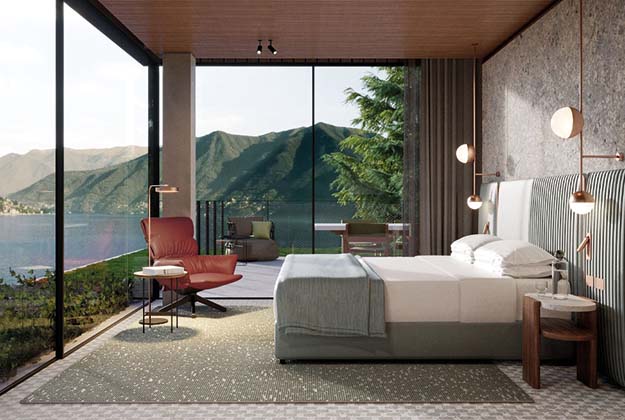 Il Sereno
Shoppable Brands
Soho House, Il Sereno, Bon Appétit

You likely know that the shiny new Soho.Home.Studio is open just off the King's Road, so you can shop those Soho House interiors, as well as things from their collaborators. Love Il Sereno like we do? Their new Patricia Urquiola penthouse suite has shoppable furniture; swoon. Looking for an upgrade on your kitchen wares? Bon Appétit has a new marketplace (which kind of looks like it has IKEA branding… we digress), with things their editors love all up for sale.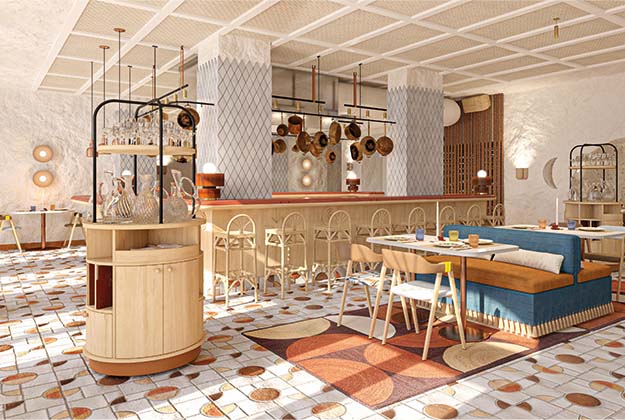 Sabbaba Montesol
Sabbaba Montesol
New Middle Eastern/ Spanish restaurant in the Gran Hotel Montesol

If you do decide to book a last minute flight to Ibiza this weekend (DC10 Monday is back 11 October!) or are already going, stop off in town and check out the new Sabbaba Montesol by the Experimental Cocktail Group. Try drinks at their rooftop bar for views of Dalt Vila, and dinner downstairs.

REVIEW HERE



Frieze, 13-17 October
Frieze is back! We trust you'll navigate the art on your own. But here's where we'll be eating at Frieze and Frieze Masters.


(c) 2021 Urban Junkies. All rights reserved.

Reproductions of any portion of this website only with our express permission. Urban Junkies is a free weekly mailer. All listings and features are editorial: We do not receive any payment from venues, artists or promoters. Every effort has been made to ensure accuracy of information listed but we cannot accept responsibility for errors or omissions.

We have updated our terms and conditions link and privacy policy link to make it easier for you to understand what information we collect, how we use it and what rights are available to you to control your information. The privacy and security of your information are very important to us. If you have any questions or comments, please send us a message by info@urbanjunkies.com. Thanks as always for reading UJ.