| | | |
| --- | --- | --- |
| 15.02 | After a walk around ... | 2022 |

… the Southbank last weekend, one thing is clear: things are feeling busy! Queues at the Tate Modern's Turbine Hall, bustling Borough – and as we peered into the work-in-progress Borough Yards, we couldn't help but think about Borough past, present and future. Evolution is definitely in the air. As London Fashion Week starts this week, we're excited to see even more colourful street style coming through LDN again. Have great weeks all.

xx Taryn and Team UJ xx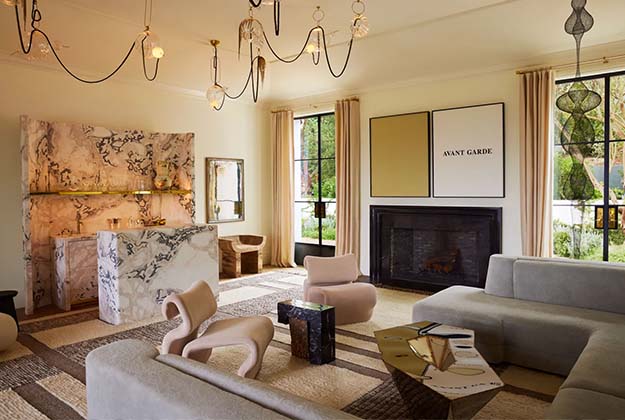 Marble

We're not usually ones to be referencing what Gwynnie did next, but her latest marble bar, unveiled in Architectural Digest, made us swoon. And hers isn't the only one. From Camille Charrière's bespoke marble dining table to marble tops in lots of new haunts (recently spotted at the soon-to-open Rika Moon), we've got our eyes on interesting marble pieces. On our marble quest, we asked our friend, writer, author, brand consultant, and man about town Michael Hennegan where he got his (beautiful) slab from; "J&R Marble in Leyton" was his response. Take note!

MORE INFO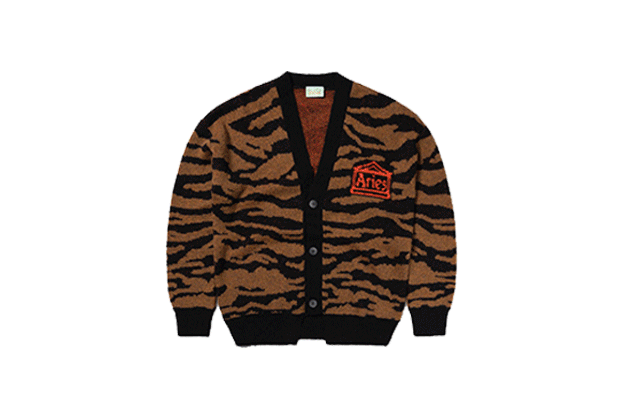 Roar

Daylight savings is just around the corner; can you feel it? Here are some stripes, spots, and strawberries to take you into spring.

MORE INFO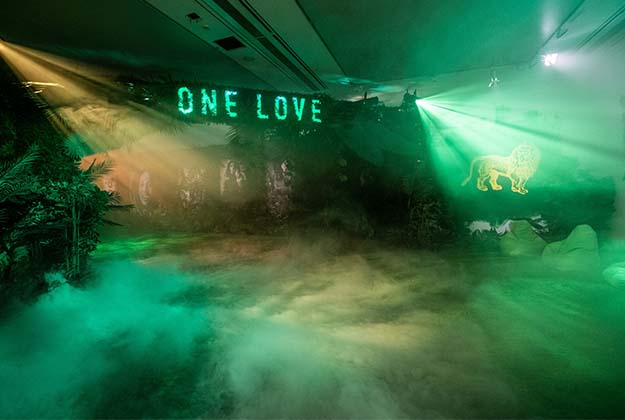 Craig Sugden
The Bob Marley One Love Experience
Now until 18 April
Sponsored listing

5***** Evening Standard
"You'd need a heart of stone not to feel the love"

For 10 weeks only, The Bob Marley One Love Experience is making its global debut at London's iconic Saatchi Gallery, showcasing unseen Marley photographs and memorabilia whilst immersing audiences on a journey through his lifestyle, passions, influences, and enduring legacy. There's a One Love Music Room with huge art installations, a multi-sensory One Love Forest, a Soul Shakedown Studio with a live listening experience of Marley's music catalogue, as well as additional areas showcasing his other joys, from football to family, with artworks by Mr. Brainwash. VIP experiences are available; the exhibition is on at Saatchi Gallery until 18 April. One Love!

BOOK TICKETS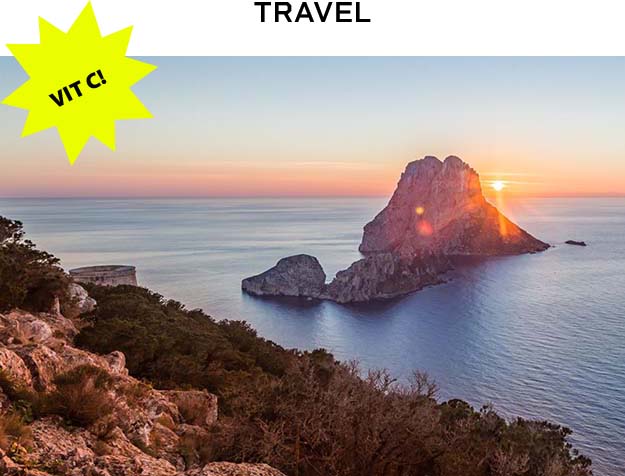 Ibiza Now

Have you ever thought about going to Ibiza out of season? Well you should! Not only are there less crowds and better hotel / airfare rates, but the sun is usually out (it was 18 degrees when we were there two weeks ago), the sunsets are still great and the water is clear, for those brave enough to take a dip. Throughout this newsletter we'll be highlighting some of our favourite out-of-season picks.

BA CITYFLYER




The Aubrey
On our Radar

In Borough, Vinoteca just opened (it's part of the new Borough Yards), and Berenjak, one of our Soho faves, will be moving in this spring. Posh seafood restaurant, Goddard and Gibbs, will be opening into 100 Shoreditch, where Hoi Polloi was before, Malaysian Hawker's Kitchen will be opening another location in Brick Lane, The Aubrey is Mandarin Oriental's new Japanese izakaya (interestingly, they also say they play Japanese trap music to emulate a night out in Ginza, which sounds fun), and Rika Moon is a new cocktail and sushi bar opening on Westbourne Grove (22 Feb).

RIKA MOON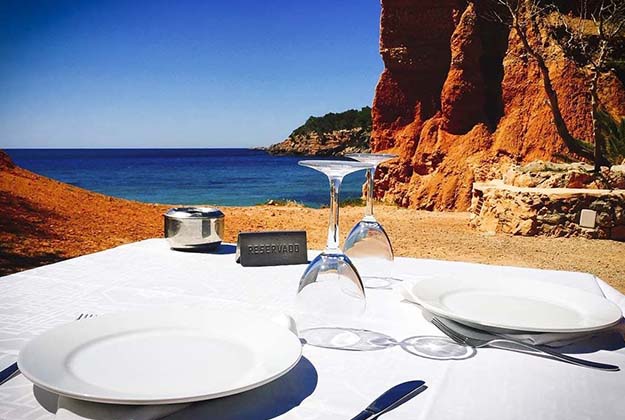 Sa Caleta
Ibiza Now Restaurants

So this is a very short list; you definitely have to do your research re: what's open now. But this is our long-weekend hit list: for sunsets, La Torre. For seaside lunches, Sa Caleta and Hostal Talamanca. For loooooong weekend lunches and a hike, it's Pou des Lleo (definitely check though, as opening times vary). For something in town, there's Sabbaba in Hotel Montesol, or the new Cotton Sushi Lab. For something fun, Amalur (under new ownership) is where locals are going for buzzy weekend dinners (thanks for the intel, Mambo clan); A Mi Manera also looks great, and Bar Anita always is.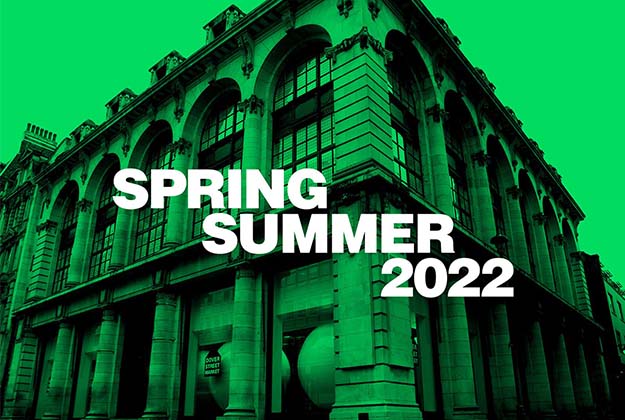 Around Town

It's LFW! It's always a good time to have a walk around town to see who has new collections in. DSM does! Tout suite.

MORE INFO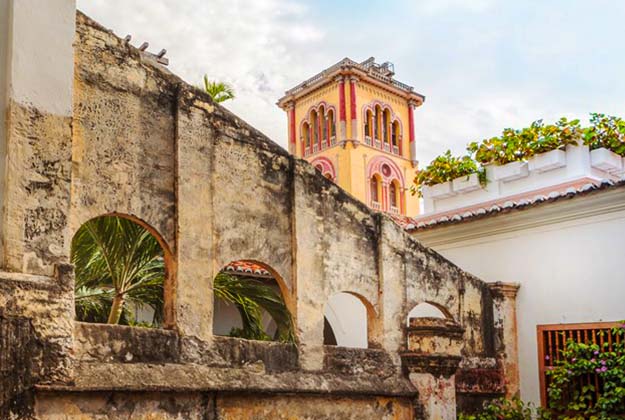 Wishlist

Cartagena please. Especially this casa in the old town, with its 11 suites and private beach.

CASA SAN AGUSTIN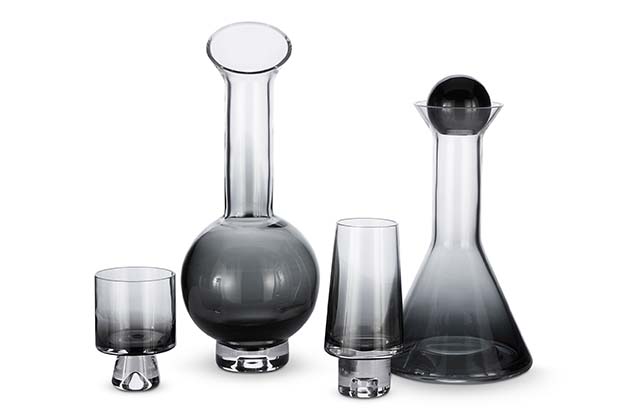 Tom Dixon

Tom Dixon is having a clear out it seems, with a huge sale (17-27 Feb) across three sites – a design trail of sorts, in Granary Square / King's Cross. Stock will be replenished daily, and there will be up to 80% off products including lighting, furniture and accessories. To visit, book (free) tickets on Eventbrite. Card only, and BYOBag.

BOOK TICKETS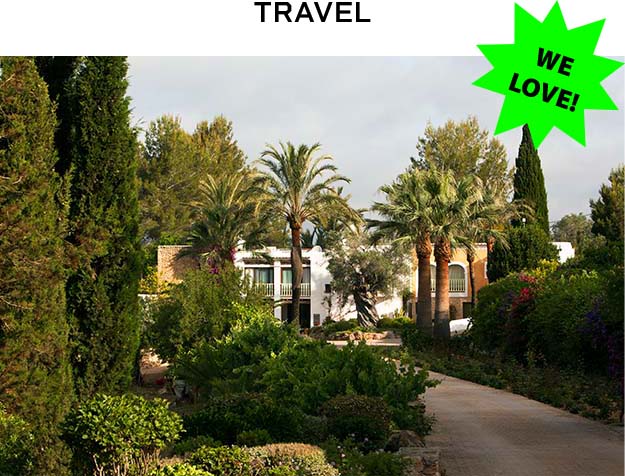 Cas Gasi
Ibiza Now Hotels

There are a few hotels open out of season (La Torre, Ocean Drive, Hotel Montesol and Can Curreu, to name a few), but this time, we opted for Cas Gasi – an absolute favourite to most IBZ insiders and island frequenters (that we trust!). Set in a finca that dates back to 1880, it was once the actual home of the proprietor, Margaret Von Korff, and oozes style and a carefully curated touch. We loved it here!

CAS GASI REVIEW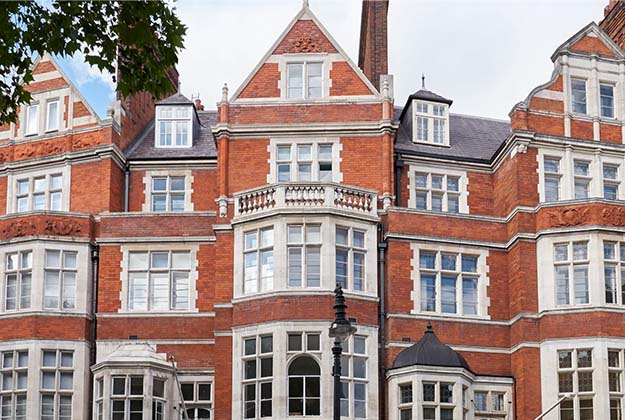 Skin Design London

Ever heard of Fatma Shaheen? Frequently referred to as one of the best facialists in London (if not the world), she's also the founder of Skin Design London, a 'designer cosmeceuticals clinic' and results-driven skincare line. A facial with her isn't inexpensive, but we hear she uses a personalised approach to work serious magic.

MORE INFO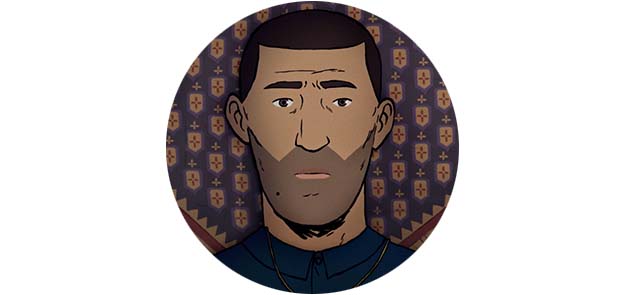 Flee

Riz Ahmed's animated film (which he co-produced) is about one man's memory of escaping Afghanistan as a child in the 90s. It's already been nominated for three Oscars (documentary, animated and international), which is already a record in itself.

BOOK TICKETS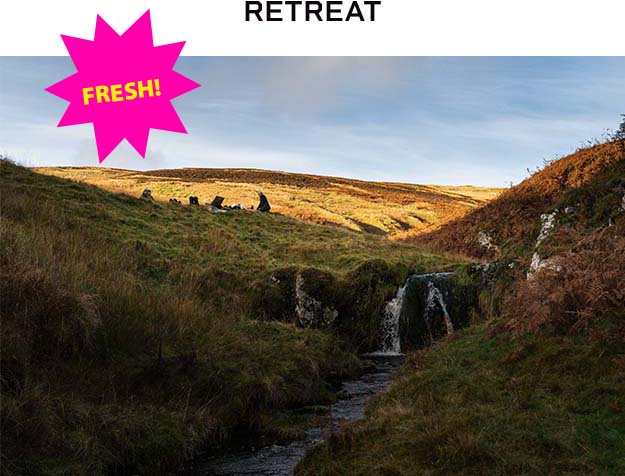 Rose at Gleneagles

From 21-24 March, Rosemary Ferguson, naturopath, nutritionist, and all round great chica, is hosting a retreat at Gleneagles, Scotland. Three days of hikes, sound baths, massages, healthy menus, top tips and the great outdoors. Sounds like bliss.

MORE INFO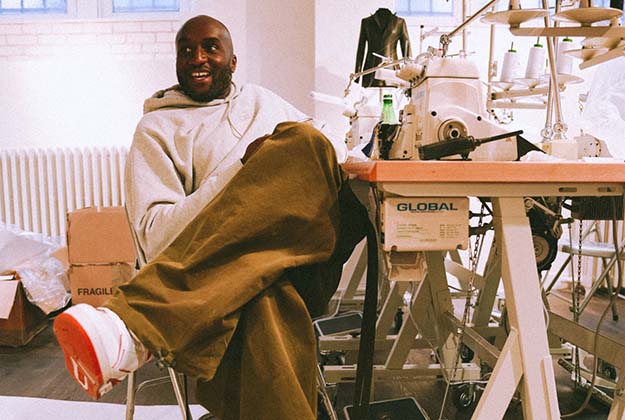 Brooklyn Museum Virgil Exhibition

Honouring the late, great Virgil Abloh, the BkM will be showing an exhibition that aims to get you into the head of the creative genius, covering art, design, fashion, music, architecture, and more. They say it's a new iteration of his "Virgil Abloh: Figure of Speech" exhibition at the MCA Chicago, which we wished we 'd seen. Sounds like a trip to NYC is in order. 1 July-29 Jan 2023.

FOLLOW BkM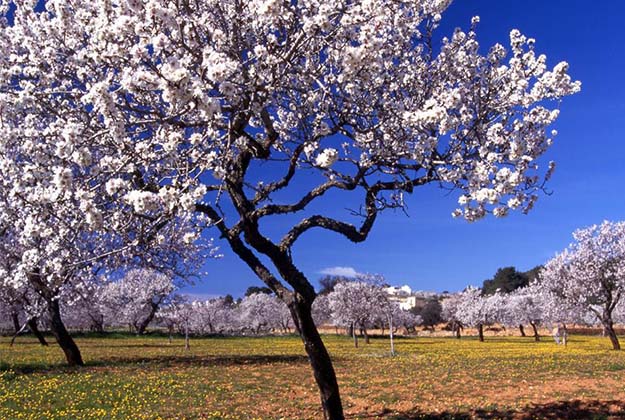 Ibiza Now Hikes

If you move fast, you can still catch the almond blooms – WalkingIbiza leads dedicated hikes to see these beautiful trees. They actually have several different walks this time of year, for stargazing and socials, as well as more classic routes, so take your pick. Balearic Outdoor Adventures can also be hired for hikes: we were looking at a sunrise hike to find Atlantis, which they said would take approx. 3 hours.

WALKING IBIZA CALENDAR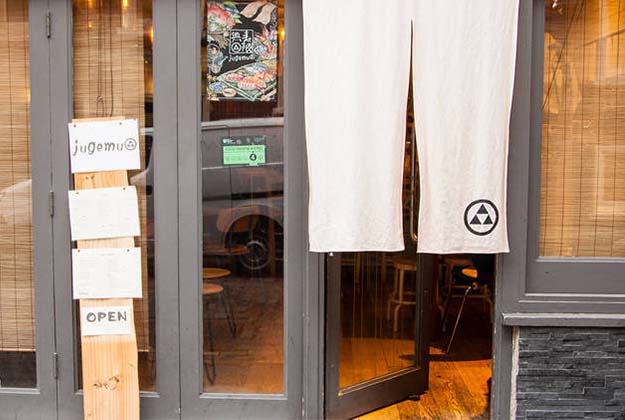 Old Faithful

Not new, but recently reopened after a bit of a refresh, we have it on good authority (some sushi chefs we love really rate this place) that Jugemu in central LDN is an authentic, amazing sushi spot. Call, DM, or email for reservations. See you there!

Psst: we're on the lookout for more authentic Japanese restaurants in London. Preferably small, with bar dining, and of course, amazing sushi. Know anywhere we should try? Please let us know.

JUGEMU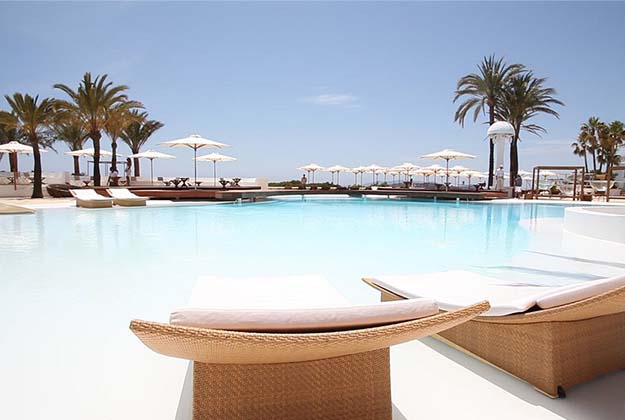 Destino
Ibiza in Season Dates

You may have received the memo, but the Ibiza season is starting early this year. The International Music Summit festival, usually at the end of May, will be taking place 27 -29 April this year, at the well-located Destino Hotel, and it's rumoured that many clubs will follow suit and open then too. Some have already announced their lineups, like the Ushuaïa/Hï day-to-all-nighter.

IMS



Culture
No, not Pam & Tommy on Disney Plus…. Here are some ideas to get your culture fix.

SEE
READ
VISIT
Steve
Yo! The Early Days of Hip Hop
Rave Captured Exhibition

(c) 2022 Urban Junkies. All rights reserved.

Reproductions of any portion of this website only with our express permission. Urban Junkies is a free weekly mailer. All listings and features are editorial: We do not receive any payment from venues, artists or promoters. Every effort has been made to ensure accuracy of information listed but we cannot accept responsibility for errors or omissions.

We have updated our terms and conditions link and privacy policy link to make it easier for you to understand what information we collect, how we use it and what rights are available to you to control your information. The privacy and security of your information are very important to us. If you have any questions or comments, please send us a message by info@urbanjunkies.com. Thanks as always for reading UJ.