It's Easter! We hope that whatever you do this four day weekend, you find some time to down tools, breathe, and hopefully have a little fun. We went off on a bit of a wellbeing tangent this week – this newsletter seems to write itself depending on what's around – we hope you like it.

xx Taryn and Team UJ xx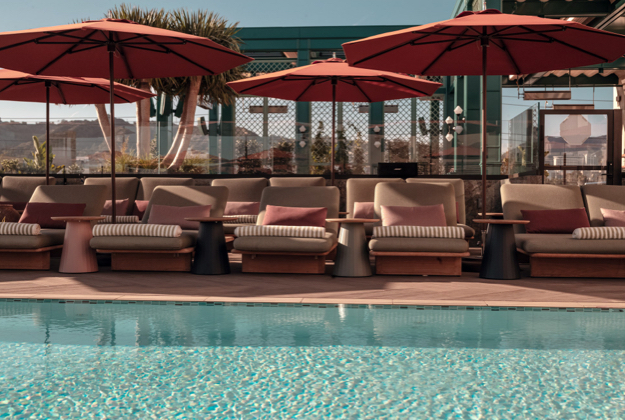 Heimat
Gyms Gone Wild
Interview to workout?

We're okay with paying substantial fees for great fitness facilities. We're even okay to be waitlisted to get into a gym – no one wants a crowded sweatspace. But needing to be 'accepted' to a gym, like at a members' club? Come on. Seems like there's a new wave of gyms sweeping the States that are doing just that. The New York Times recently reported that Remedy Place, 'the world's first social wellness club' in LA and NYC, asks for interviews, and is looking for people who are 'a good representation of the brand'. Oooof. They also mentioned Heimat in LA, 'the world's first concept fitness club', whose owner is 'very specific about the types of people he wants to join', citing he's not looking for people who keep to themselves (guess that's us out then). The article also goes on to mention Ghost, who are 'accepting thought leaders, creatives, founders etc'… And it continues to list even more. Do we really want to always be around like-minded people? We're hoping this is one trend that does not make it over here.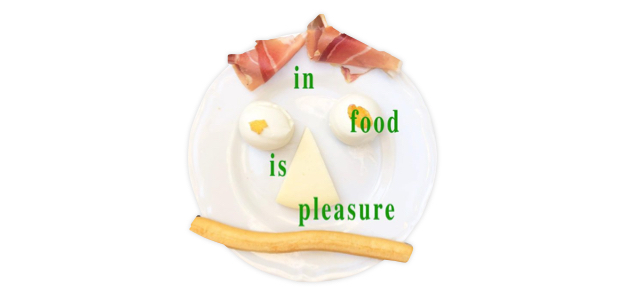 Luke Edward Hall

Food Instagrams
Journal your wining and dining

If you, like us, sometimes feel you are boring people with too many dinner photos on your Instagram, there's a new wave of people starting second accounts just for food. Not only does this sound smart, but it makes following the restaurant trail of those you trust even easier. Follow Luke Edward Hall's new food journal account @infoodispleasure.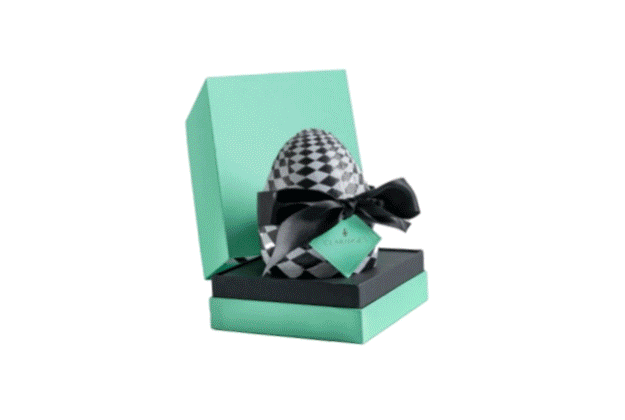 Easter Eggs
Haute chocolating

We know. Not that original. But a good egg goes a long way to starting the bank holiday weekend off right. Also check out eggs available at NoMad and Birley Bakery (we love this one).

MORE INFO




Three Weeks Left
@sohoplace
Sponsored listing

The third production at new West End theatre @sohoplace is Medea, which tells the story of a woman laid bare by grief and rage, and her terrible quest for revenge against the men who have abandoned her. Sophie Okonedo brings her visceral, mercurial brilliance to literature's most titanic female protagonist, whose complexity and contradictions have kept audiences on the edge of their seats, for almost 2,500 years. Dominic Cooke directs Sophie Okonedo as Medea and Ben Daniels as Jason/Tutor/Creon/Aegeus in this 'uncompromising, brutally human 90-minute production' (Evening Standard). There are only three weeks left, with tickets starting from £25.

★★★★
Evening Standard, The Guardian, The Independent

BOOK NOW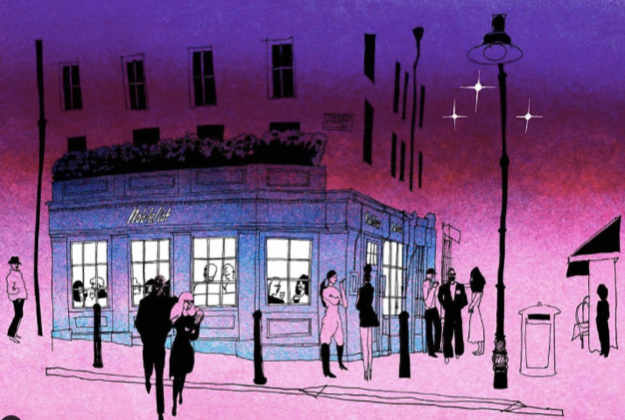 Noble Rot
Around Town
To note

Excitingly, Noble Rot will be opening on 6 April in Shepherd Market, which seems like a great fit. The Standard's roof will be open just in time for Easter, and Wander is reopening in Stoke Newington at the end of April. As for new menus, The Aubrey – which has the only female sushi master in the UK (read that again!) – has a new menu that includes excellent dishes like razor-thin turbot sashimi with truffle and yuzu ponzu, and Jason Atherton has a new spring menu at Berners Tavern too. There's a four-course Caribbean dinner at Brunswick House on 16 April, and there's some upcoming availability at Cycene, which was just awarded a Michelin star. Two events to book now: the second Paired at Carousel (DJs paired with chefs) on 29 April, and El Pastor's Cinco de Mayo party with Seb Chew 5 May.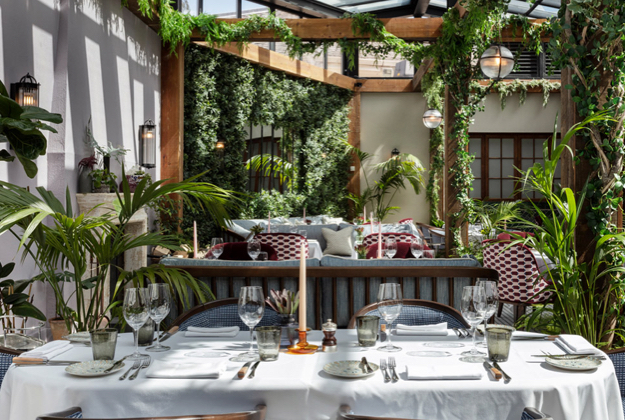 Gleneagles
Getaways
Last minute picks

Haven't booked anything yet? Never fear, there's still time. For something close-ish but still away, in France, Hôtel Madame Rêve, Hôtel Rochechouart, Le Damantin, and Le Roch have availability in Paris, and the Royal Champagne Hotel & Spa are doing a variety of different Easter experiences in Champagne. In Scotland, Gleneagles still has some availability (swoon), and a little closer, The Lakes by Yoo also have Easter festivities. For a treat in town, a night at The Dorchester to check out their new refurb, with drinks at their Vesper bar is a swish choice.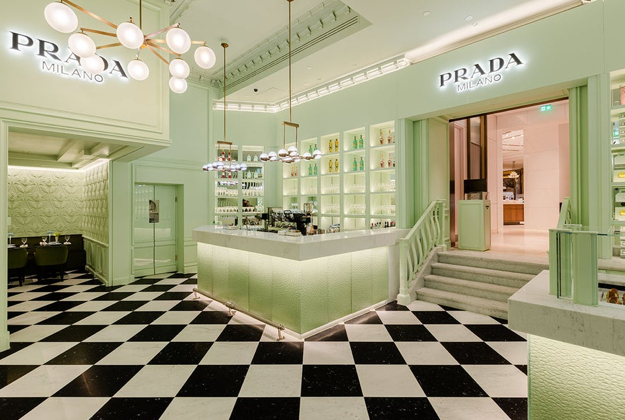 Harrods
Prada Caffè Harrods
Pistachio delight

Harrods continues to impress with their ever-evolving restaurant offering, and joining the already commendable selection is the new Prada Caffè which is open for breakfast, lunch and dinner. There are velvet sofas, crystal glassware with Prada branding, monochrome tiling, and pistachio walls; there is definitely a hint of Wes Anderson / Bar Luce here, and we're not upset about it.

MORE INFO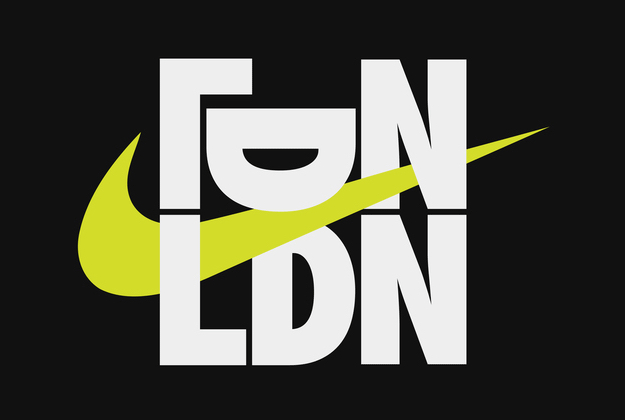 Nike
LDN Marathon
Action Against Hunger

Katie Grand, founder of Perfect Magazine, stylist extraordinaire, and all-round wonder woman, tragically lost her husband Steve Mackey recently. On 23 April, with very little training, she's running the London marathon to raise funds for Action Against Hunger, to help others – 'as Steve would have wanted me to'. Please give what you can to support her.

DONATE




Easter Parade and Bonnet Festival
NYC

Maybe we need one of these in London?

MORE INFO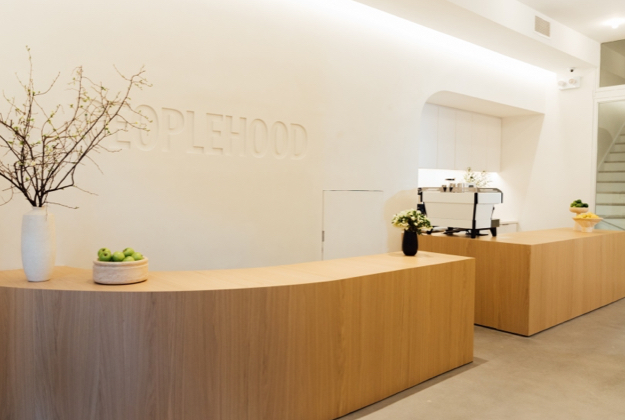 Peoplehood
From the Founders of SoulCycle
A new workout for the mind

If gyms are the new members' clubs (no), then the founders of SoulCycle, with their latest venture, 'Peoplehood', seem to think that the spirit of spin is the new mental workout. All jokes about the name aside (which definitely has a whiff of WeWork about it), if FaceGym is a workout for your face, then there is room for a workout of the mind. And although this isn't therapy – it's guided talks / a space for people to connect – with good mental support being ever-difficult to access reasonably, there is certainly a need for advances here. Do you want to talk to strangers about your problems? It does, seemingly, work in some support groups already, so perhaps we'll see.

MORE INFO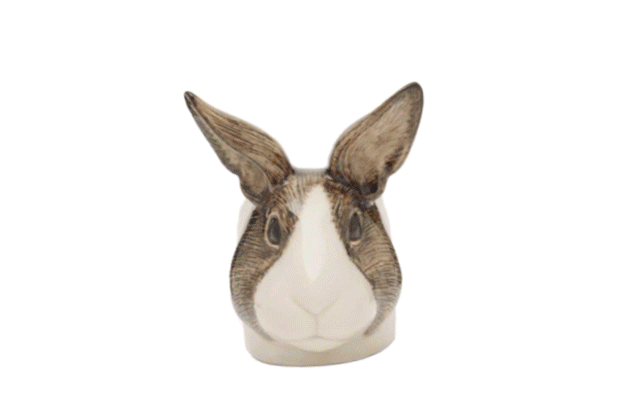 Egg Cups
Twee times

Easter egg cups instead of eggs? At this point I think we're just amusing ourselves, sorry.

MORE INFO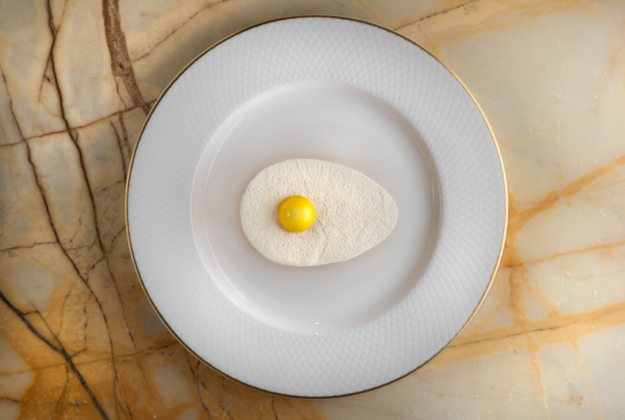 Cakes & Bubbles
Wining and Dining
A few for you

LPM, which is always a chic, delicious choice, will be serving a decadent Easter dessert (chocolate and hazel croustillant on meringue with vanilla Chantilly), Il Borro is doing a rustic Tuscan feast from 3-9 April, Luca has an Easter chef's menu served on their (heated and covered) terrace, and Scott's Richmond still has availability – Easter seems like a great time to head down to Richmond. For gifts, Fortnum's new Food & Drink Studio on the 3rd floor has bespoke Easter basket options. On the fun side, Caia is doing a weekend of DJ takeovers – Next Door Records are there Thursday from 7PM, and Severino from Horse Meat Disco is there Saturday from 9PM – and Albert Adrià's Cakes & Bubbles has a golden ticket in one of their limited edition golden Easter eggs, as well as other festive offerings (see image above). As for 'hunts', Top Cuvée are doing a wine hunt (sign up) with great goodie bags, The London Shell Co are running a Message in a Bottle event – find a message in a bottle and you'll win a case of their house sparkling; follow them on Instagram for details, and for something bling, Park Chinois have hidden golden eggs throughout the restaurant (7-10 April).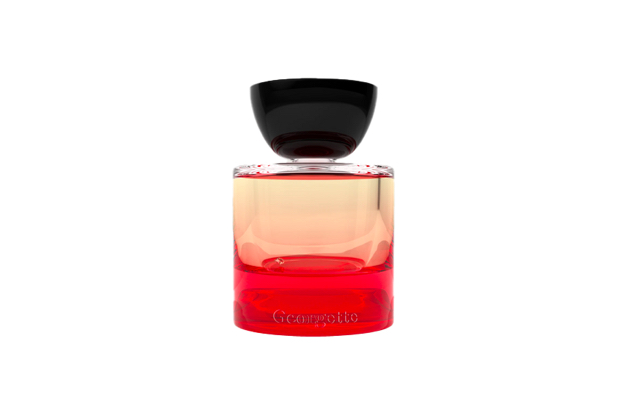 Vyrao
Energy + perfumery

Vyrao, the brand started by Yasmin Sewell, who worked in the fashion industry for two decades, is based on the thinking that scents with the right ingredients can help you raise your positive vibrations. There are currently six fragrances and each one is designed to do something different – promote mindfulness, protect, ignite courage and creativity, ground etc. – and she's just received a minority investment from Estée Lauder Companies' New Incubation Ventures arm. Energy could be directing itself straight to the bank it seems! Bravo.

MORE INFO




Monemvasia
Greek Easter
14-18 Easter

If you want to skip the crowds and do something later, it's Greek Easter on 14-18 April. Mykonos this time of year is not filled with tourists yet, and Kalesma Mykonos is hosting a traditional Greek Easter feasting weekend with a holy walk through the ancient streets. It's also a great time to check out any of the smaller islands on your list (Ithaca, Antiparos, Koufonisia), and or other towns.

MORE INFO ON EASTER IN GREECE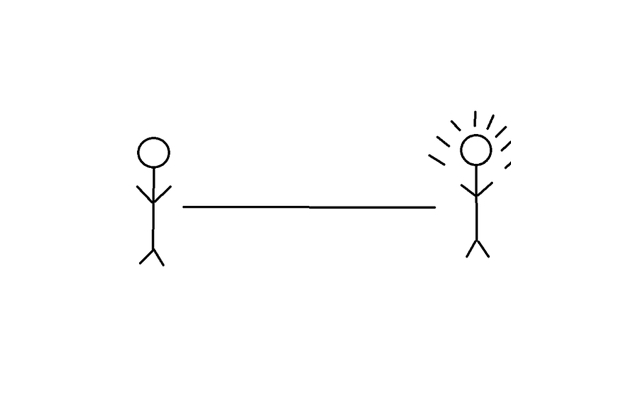 TherapyFinders
New

Speaking of it being hard to find suitable support, TherapyFinders is a new website that helps you find a therapist that matches your needs.

MORE INFO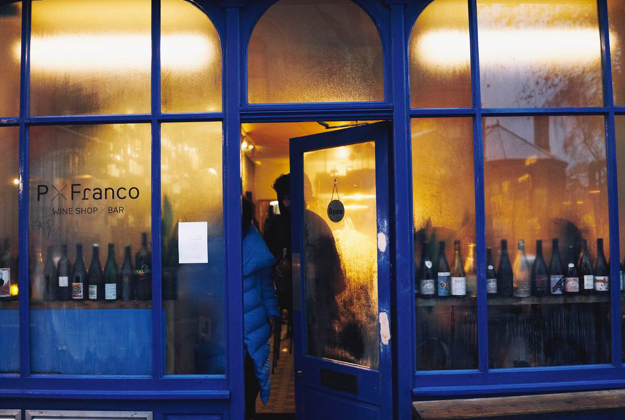 Re-Open P Franco
Crowdfunding

The recent announcement that the much-loved natural wine spot P Franco and its sister restaurant Bright would be closing immediately was a shock to London's foodie community. The ex-manager Will has set up a crowdfunding page to try to re-open it.

MORE INFO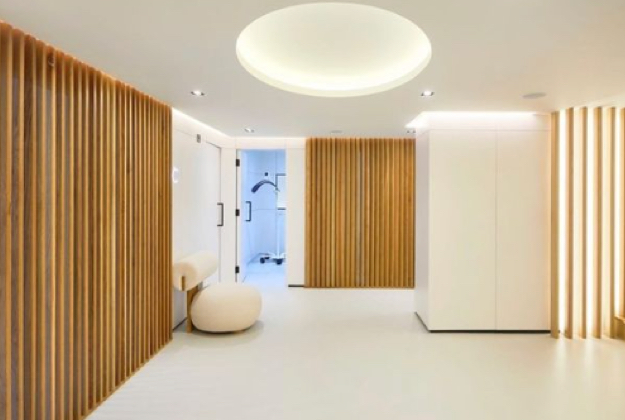 Dentist
Slick digs

If you hate the dentist like we hate the dentist, you'll probably agree that a calming environment helps ease the pain of a visit. Which is why we took note of the mention of the Nejati Clinic, 'a spa-like dentist you won't dread' on Sarah Bradden's Instagram, with great interest.

MORE INFO



Easter Dishes
Just for fun…


(c) 2023 Urban Junkies. All rights reserved.

Reproductions of any portion of this website only with our express permission. Urban Junkies is a free weekly mailer. All listings and features are editorial: We do not receive any payment from venues, artists or promoters. Every effort has been made to ensure accuracy of information listed but we cannot accept responsibility for errors or omissions.

We have updated our terms and conditions link and privacy policy link to make it easier for you to understand what information we collect, how we use it and what rights are available to you to control your information. The privacy and security of your information are very important to us. If you have any questions or comments, please send us a message by info@urbanjunkies.com. Thanks as always for reading UJ.