To us, Halloween always marks the last occasion before all talk turns to the holidays. It's usually an upbeat, festive autumn day, whether you're actually celebrating or not. But this year feels different. I think we can all agree: we're just lucky to be safe right now. Hug your friends and family tight – let's continue to march, donate, and do what we can.

Sending love,

Team UJ ❤️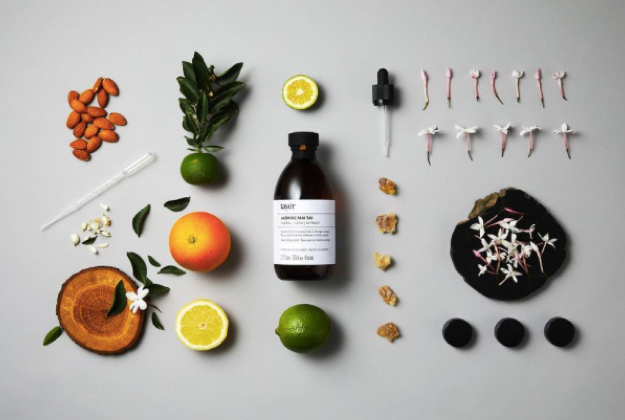 Tayēr + Elementary
Test It
Guinea pigs

It may have started with El Bulli (six months a restaurant, six months a lab), but lately we're seeing a lot of 'experimentation' coming through via restaurants. Last week we mentioned the new Atelier Coupette, Coupette's development spot with test menus and interactive concoctions, and news just in that Tayēr + Elementary have launched Tayēr Studios, where they'll collaborate with others to explore ingredients from different perspectives; the gallery/shopping experience/cocktail bar pop up will open from 16-26 Nov (Wed-Sun, 7 Club Row, E1), with 'liquids' as their first theme. And lastly, Noma's test kitchen has a new hot sauce and it's made with corn and yuzu – try it?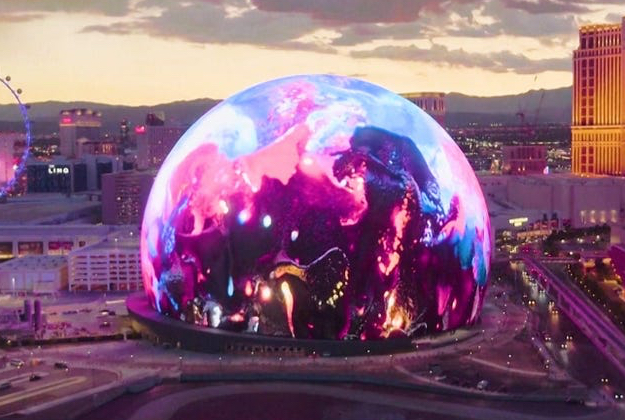 Interactive and AI
Immersive everything

By now you've seen Sphere in Vegas, a 360 dome-like structure for immersive concerts, which looks pretty incredible; U2 has shows there in November. Closer to home, Matt Collinshaw is getting rave reviews for his Kew Gardens digital exhibition, Petrichor, of flowers and other fauna, all made with AI. Also using AI, Ray-Ban's new sunglasses with Meta supposedly translate foreign languages on the go, which sounds useful – but no thanks, Mark Z!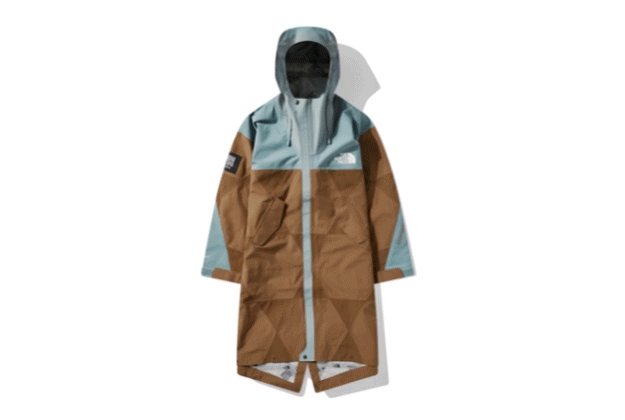 North Face

North Face is on it with the collabs (and reportedly is the brand carrying its parent company, which also owns Vans, right now). Two recent ones include a running jacket with a print made with our good friend Daniel Reynolds (remember Daniel, the amazing print designer who's worked for some of the biggest names in fashion and has also gone back to art?), and they've also partnered with Japanese streetwear favourites, Undercover, to release the "Soukuu" collection, available at DSM now.

Shell Jacket | Black Shell Pant | Puffer | Black Mountain Jkt | Brown Shell Pant | Cap

MORE INFO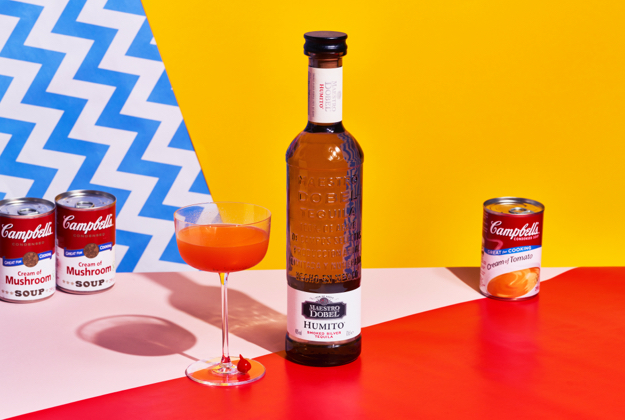 Maestro DOBEL
Day of the Dead
Cocktails at Bar 45
Sponsored Listing

To celebrate Day of the Dead, Maestro DOBEL are celebrating trailblazers and innovators both past and living with a Celebrate Brilliance cocktail list at Bar 45, at the 45 Park Lane Hotel. Drinks include Andy Warhol and the Campbell Soup (a take on the Bloody Mary), the Pablo Picasso, inspired by Picasso's "Les Demoiselles d'Avignon", which marked a breakthrough in new technique, and the Coco Chanel, which celebrates the designer's personality. Visit Bar 45 from 2-30 November to try the Celebrate Brilliance cocktails. Maestro DOBEL is available to buy at specialist sites, including House of Spirits.

MORE INFO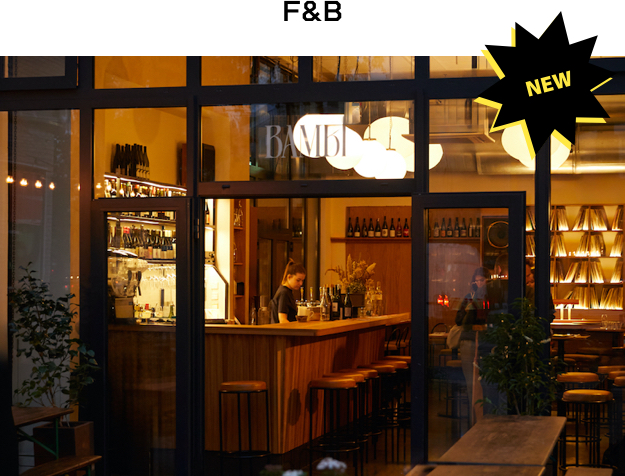 Bambi
Around Town
To note

The New
First, the two we're really excited about. Bambi is a music-led wine bar and restaurant from the co-founder of Frank's in Peckham and The Camberwell Arms. Located in the old Bright site (RIP), it looks great. Next, Kolae, in an old coach house in Borough, is the second restaurant from the founders of the much-loved Som Saa. In other news, La Bibliothèque is a new Med-Japanese restaurant in Haggerston, with 50% off the bill until 2 November; they also have a bar and three rooms.

The Coming Soon
From the Kitty Fisher crew comes Café Kitty (3 November), a restaurant in Underbelly Boulevard, the new theatre in Soho; The Wolseley is opening in the City (8 November); Ixchel, a south-eastern Mexican, is opening in Chelsea (22 Nov); Sune, a neighbourhood restaurant on Broadway Market is opening late November; Bar Levan, a 34-seater wine bar, will open in Peckham 23 November; and Soho's SOLA – ranked 40th in the UK's top 100 restaurants – is reopening then, too.

The Events
First up: a pricey one: Luca is hosting a (£345) five-course dinner with wines by Gaja from Piedmont on 8 November, tickets here; Bambi is popping up at The Hoxton Holborn's Rondo for one night only on 10 November, tickets here; Also on 10 November, HUMO are hosting a dinner with the chef behind El Chato, the No 1 restaurant in Colombia (£195); Padella are hosting their inaugural Sunday feast on 19 November, with game dishes and Liberty wines; The Dorchester is hosting a festive dinner and concert with pianist Chloe Flower, with ticket proceeds going to Noah's Ark Childern's Hospice on 22 November, tickets here; and last week Walthamstow's Renegade Urban Winery just received their first grapes from this year's harvest. There's no particular date, but you can volunteer, which sounds fun; sign up to be notified when they need help.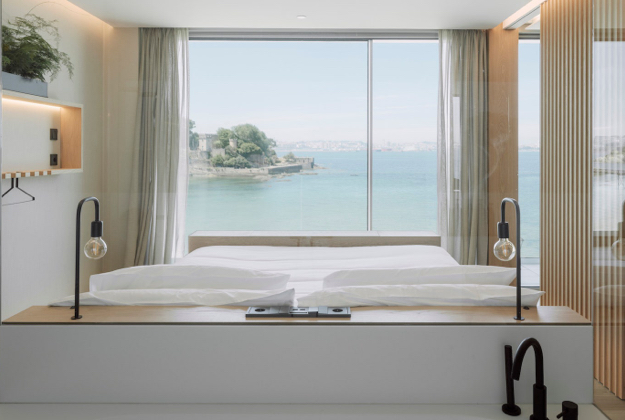 Noa
A Coruña
Weekend break

Looking for an autumn getaway? Galicia is always a good idea, and from 18 November there'll be an exhibition celebrating Helmut Newton's work in A Coruña. 'Helmut Newton – Fact & Fiction' is on until 1 May. Need a hotel? We like the sea views here.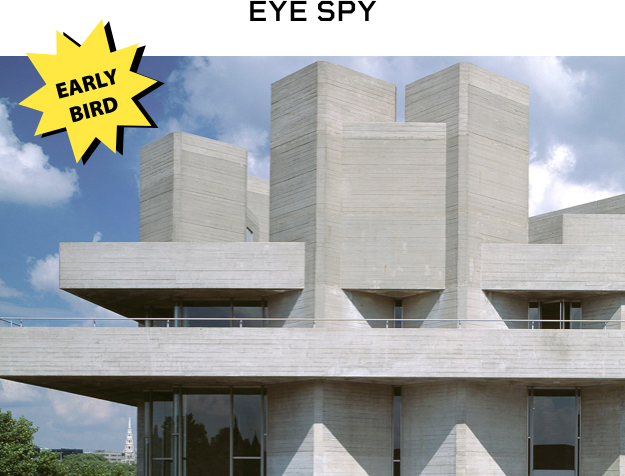 National Theatre
Hours of Operation
Movies and theatres

This is a bit of a random one, but movies seem to be getting longer (both Oppenheimer and Killers of the Flower Moon were over three hours), and in response to this, Vue cinemas have re-introduced an intermission with KOTFM screenings; let's see more of this please (Everyman/Curzon, polite nudge). Theatre times, on the other hand, are getting earlier, with Dear England starting its Prince Edward Theatre run at 7PM, and the National piloting 6:30 early-evening performances on Tuesdays and Thursdays from February, which sounds smart to us.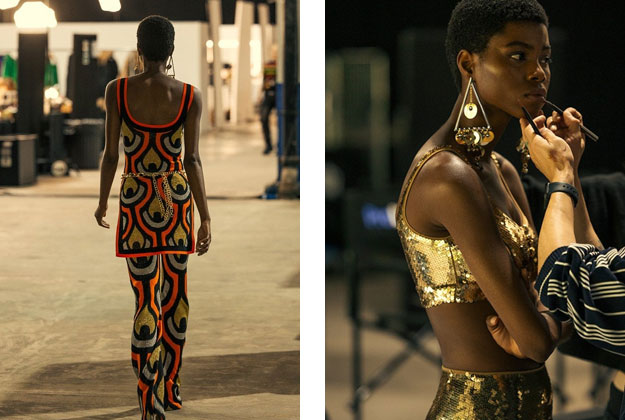 Rabanne X H&M
Collabs
More, more, more

Another day, another collab, and three on our radar include: Rabanne x H&M, launching 9 November; Roksanda x Jigsaw (available from today); and, surprisingly (well, surprising that we are mentioning GAP again), GAP x Sean Wotherspoon; we'll have the pullover anorak please.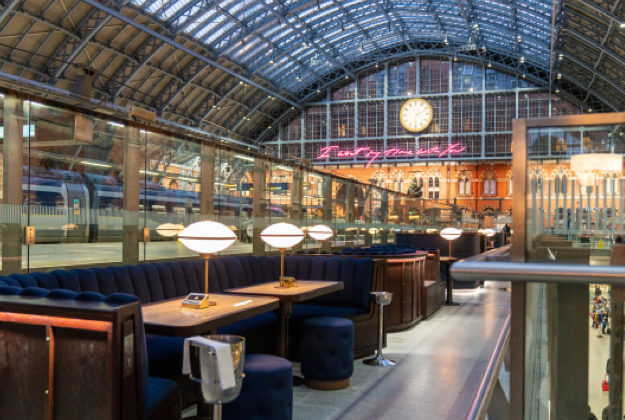 St Pancras Champagne Bar
Eurostar Snow
Launching 16 Dec

For eight weeks, leaving on Saturdays, the new Eurostar Snow will get you from St Pancras to Bourg-Saint-Maurice (where you can then drive to many different ski destinations like Val d'Isère and Courchevel) via Lille, in just over 8 hours (there, and slightly longer on the way back). All aboard!

MORE INFO




Jonny Banger's New Book
WANT

Jonny Banger, DJ, fashion and record label owner, activist, and all-around innovator has just launched a book commemorating 10 years of his Sports Banger collective, called Sports Banger: Lifestyles of the Poor, Rich & Famous. Want more? Check out the new ICA x Sports Banger scarf, launched today.

MORE INFO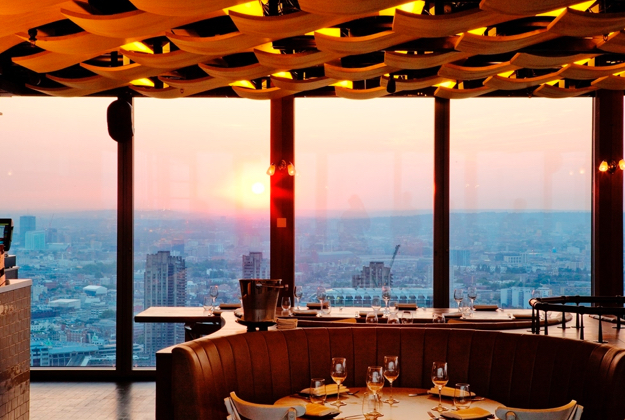 Duck and Waffle
Thanksgiving
23 November

Thanksgiving here feels a bit like Black Friday: just another reason to push product and bookings… but if you like a bit of Americana, a few Thanksgiving festivities to note include: Carousel's BBQ with Hang Fire; lowcountry's Thanksgiving-inspired drinks (The Great Pumpkin and Carrot Cake, which is topped with cream cheese whipped cream); and Duck and Waffle's annual festive menu (we like being up high!).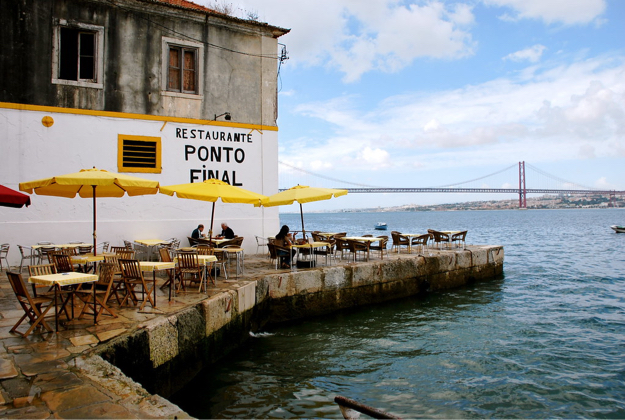 Lisbon and Ibiza
Festivals

The third year of Sónar Lisboa will take place on 22-24 March, starting the season off early; and more last minute, Six Senses Ibiza's three-day wellbeing festival, Alma, is this week (2-5 November). Enquire for any last minute availability.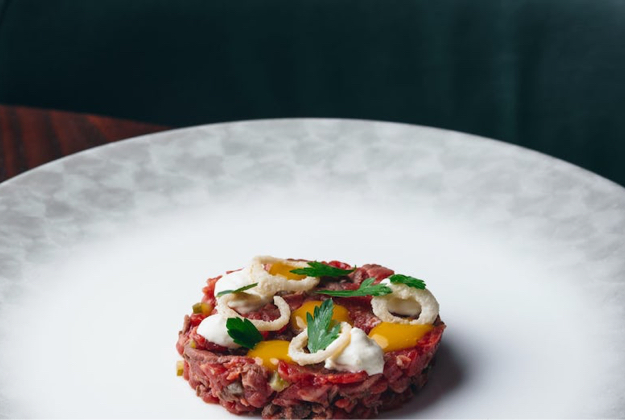 Oxshott
New menu

All of west London might be heading to The Bull in Charlbury, and for good reason, but if you want to go a bit more incognito with your Sunday afternoon away, head for The Victoria in Oxshott. This award-winning pub has a new menu, roaring fire, is surrounded by woodlands and is under 40 mins from London, so you can hike, dine – and be home before dinner.

MORE INFO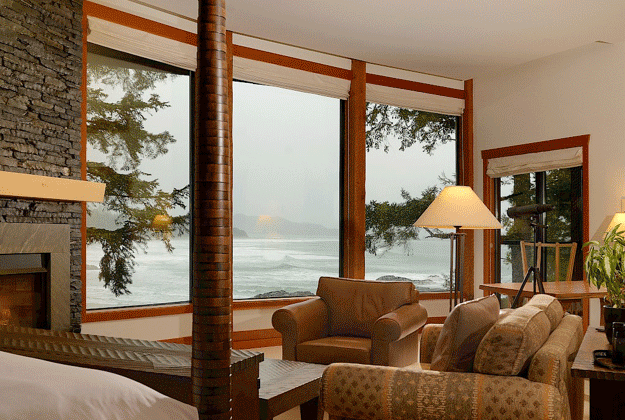 Fogo Island Inn
Rooms with Floor-to-Ceiling Views
Canada

Still on the Canada tip (did you read our reviews on two Toronto hotels, The Ritz-Carlton and 1 Hotel?), we now have rooms with waterfront views on the mind. Three hotels that fit the bill include Newfoundland's Fogo Island Inn, which is on an island, off an island – and the building alone looks quite remarkable; The Wickaninnish Inn in Tofino, BC, where you can surf, spa, whale watch, or just chill and watch those storms roll in; and The Drake Devonshire, in Prince Edward County, Ontario, by Toronto's favourite boutique hotel, The Drake.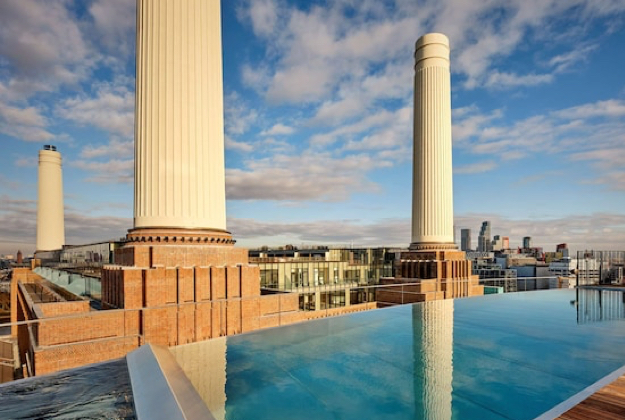 art'otel
Bonfire Night
Our pick

Battersea Park has always been a Bonfire Night spot, and we say it's a good excuse to check out the Battersea Power Station's new shops and restaurants. You could also make a night of it and book into the art'otel and their restaurant JOIA, who are having their rooftop bar closing party on Saturday; tickets here.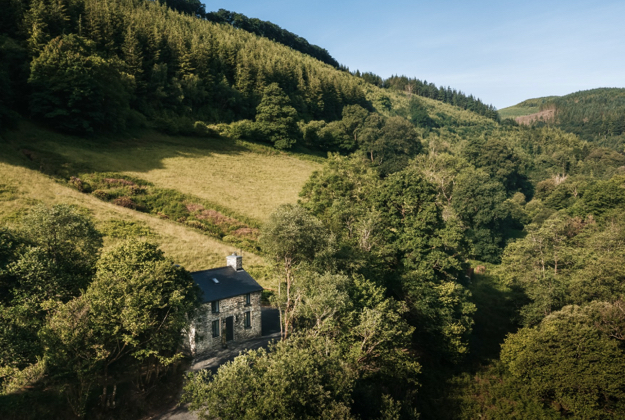 Unique Homestays
Weekend Break
And breathe...

We've got our eyes on a November getaway, preferably somewhere remote. This property on Unique Homestays in Snowdonia, looks perfect.

MORE INFO

(c) 2023 Urban Junkies. All rights reserved.

Reproductions of any portion of this website only with our express permission. Urban Junkies is a free weekly mailer. All listings and features are editorial: We do not receive any payment from venues, artists or promoters. Every effort has been made to ensure accuracy of information listed but we cannot accept responsibility for errors or omissions.

We have updated our terms and conditions link and privacy policy link to make it easier for you to understand what information we collect, how we use it and what rights are available to you to control your information. The privacy and security of your information are very important to us. If you have any questions or comments, please send us a message by info@urbanjunkies.com. Thanks as always for reading UJ.