Intro
Set in the downtown core, you really can walk anywhere from here. Many of the rooms have direct views of the CN Tower, which shines by day and night, and you're right by the Scotiabank Arena, which is about to undergo a huge renovation (finishing in 2024) that will include a new Tunnel Club, where you can dine and see hockey players up close and personal. You're also by Rogers Centre, home to the Toronto Blue Jays and centre of the TIFF festival.
The Hotel
The exterior feels 100% Ritz-Carlton – sleek, urban, impressive – and the offering here (spa, Club Level, cheese cave) is too. It opened in 2011, but the service is very 2023.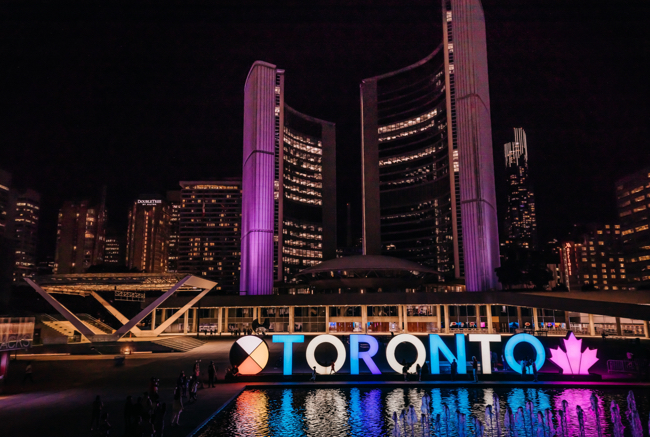 Brandon Barré Photography
The Vibe
Friendly five-star – this is Canada, after all – is the vibe here. The main reception was constantly busy and seemed to be a meeting point for guests and diners, and there were plenty of staff, meaning you'll never wait for anything. Hotel guests were a real mixture of families, executives, people in the Marriott loyalty system, VIPs/those with very expensive cars, and locals. There's a city bustle here, but also a calm that comes from the elevated spaces with Lake Ontario views.
The Rooms
The rooms have a cosmopolitan business hotel feel, with Ritz-Carlton accents like marble bathrooms (with bathtubs), chic sofas, Frette sheets and sophisticated colour schemes. Minibars may be empty, but call down and they can stock a personalised one for you. When booking, ask for a view of the CN Tower to really feel like you're in Toronto, and get a Club Level Room if you want access to their 20th floor lounge, which offers different menus and day to night drinks, gratis, and also has its own check in. The staff in the lounge also personalise things for you. Pescatarian? Great, they'll make sure things are prepared especially for you anytime you're there. There really is a standout level of attention to bespoke detail from the team here.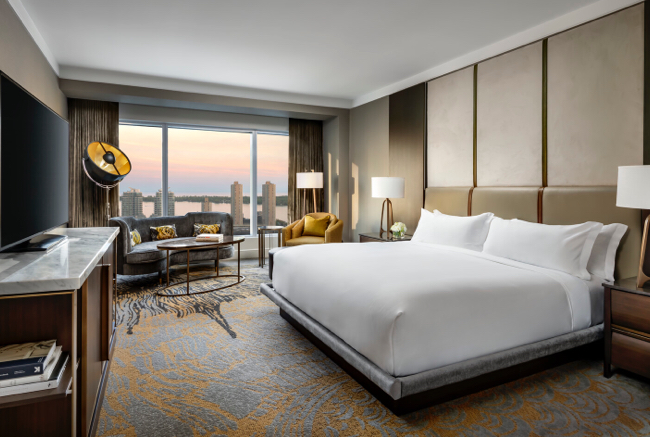 Brandon Barré Photography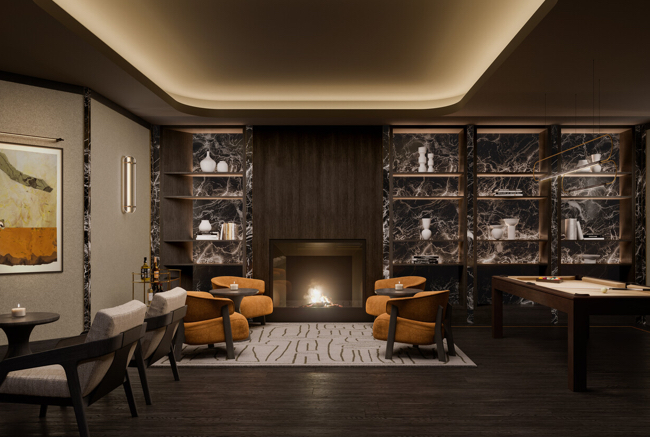 Brandon Barré Photography
Restaurants/ Bars
On the ground floor, there's a casual restaurant, Epoch Bar and Terrace Kitchen: it's their take on a gastropub and has a very global menu (sushi and Vietnamese fried chicken, burrata with prosciutto, and southern succotash, pizza and lobster rolls). The terrace here is the real star and would be great on a warm summer or even a cooler night (they have fires), and the main bar is a welcoming gathering spot for guests. They also have an Italian restaurant, Toca, and a Ritz Bar and Café. Overall, the dining options were on the more casual side of what we've seen for a Ritz-Carlton Hotel, which felt right for the location.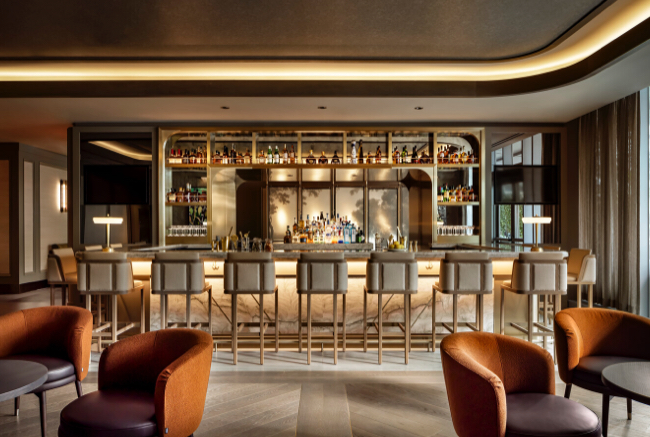 Brandon Barré Photography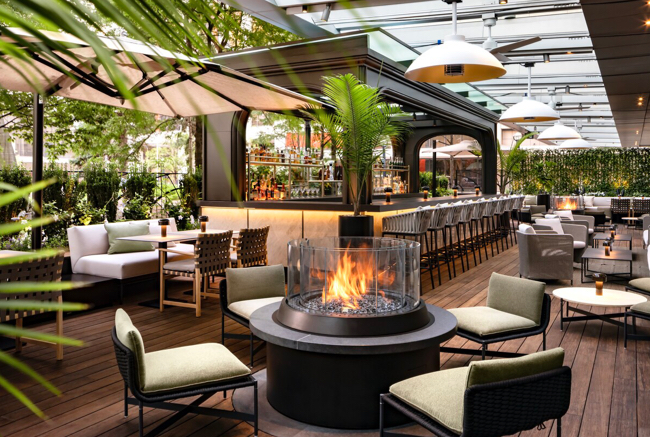 Brandon Barré Photography
Highlights
People seem to have a great time at the spa here. Several guests had glasses/bottles of Champagne in the relaxation rooms, and they also have steam rooms, saunas, and vitality pools, as well as an indoor saltwater pool and hot tub. They have a complete spa treatment menu, and a hair/beauty bar with many products available to buy. In the gym, they have earbuds should you forget yours, which is handy.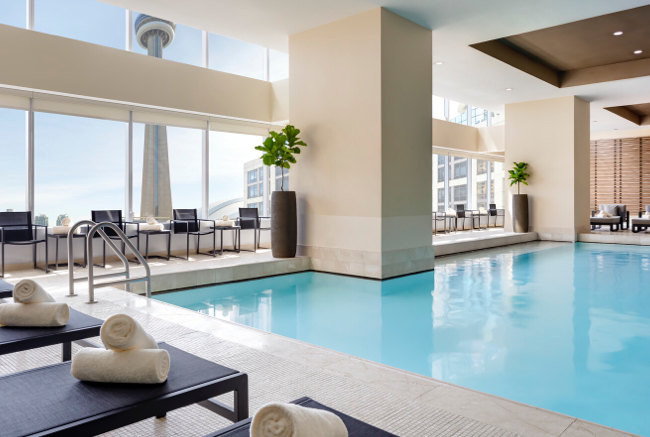 Brandon Barré Photography
Anything Else
Walk to Yorkville for a burst of cool Canadiana. There's a Kith with Sadelle's, a Chanel in a great maison, and other independent stores and restaurants (don't leave without an ice cream from Summer's). For something more mainstream, head to Eaton Centre to hit up Canadian brands like Aritzia, Roots, and Lululemon.