Taking over a great Mayfair dining room (ex-Indian Accent), Bar des Prés, a transfer from Saint Germain led by Chef Cyril Lignac, is a great West End addition.
The Décor/Vibe
Buzzy, friendly, sophisticated and welcoming, pull up a chair at the counter and feel like you're settling into a friend's house for the night. The lighting is great here, as is the colour palette.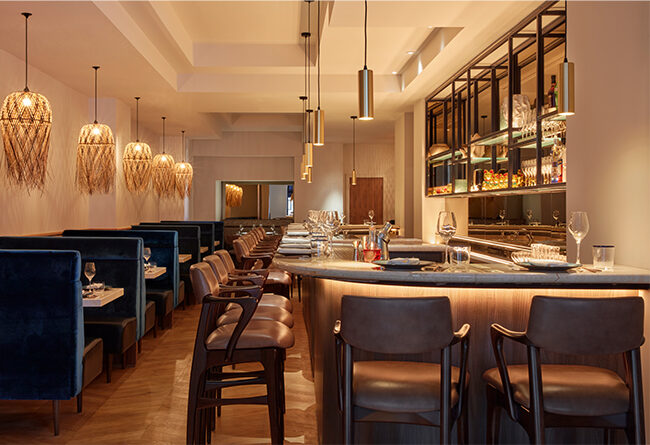 The Food and Drink
Start with a signature cocktail – maybe a Margarthai with mezcal and black salt – and move onto the menu which is divided by California (different eight piece rolls); sushi/sashimi/maki; raw and marinated; leaves, crispy and hot; land and sea; sides. Salmon with crispy rice and citrus, Wagyu beef sirloin with Korean spices, vanilla mash, and the very Instagrammable crunchy crab and avocado galette with Madras curry are standouts.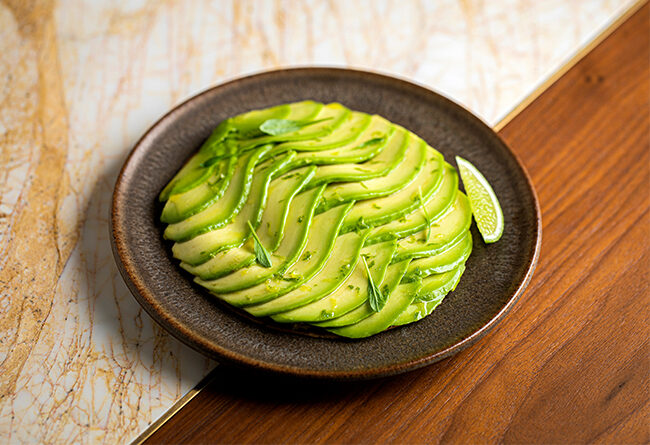 Highlights
Chic bar dining. You'd feel more than comfortable taking yourself out for a celebratory dinner here at the counter alone, too. The staff are great, and work the dining room well.