We'd been hearing a lot of good things about this place, and the proof was definitely in the pudding. Unassuming, with a small restaurant-front on Golborne Road, once inside, the wood-fired cooking packs a definite innovative punch.
The Décor/Vibe
This is a buzzy, cosy spot. Upstairs there's bar dining, good lighting and a few high tables, and one table at the front that could seat a larger group. There are additional tables downstairs, which on certain nights can feel more like a party spot, as they frequently have DJs. We say sit at the bar upstairs, and watch the night unfold.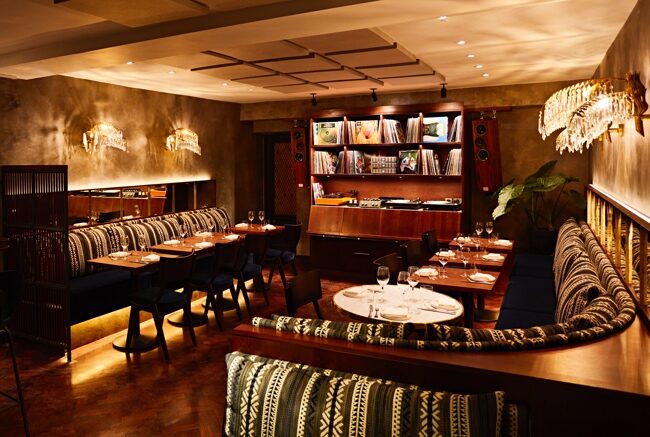 Steven Joyce
The Food and Drink
This. Menu. Is. Superb. It's not often that we go all veg, and that's what we did here. Start with smoked pickled beets with toasted grains (so good) with almond and sour cherry molasses, followed by pumpkin with Tunworth cheese foam and crispy Jerusalem artichokes; both are outstanding and seriously creative. Next it was oyster skewers with Szechuan aioli, and winter tomato with blanco grapefruit, pickled chilis and croutons. For fish/meat, there were also skate wings with XO, pork belly with char siu glaze and kimchi, and sirloin with bone marrow and beef tendon jus.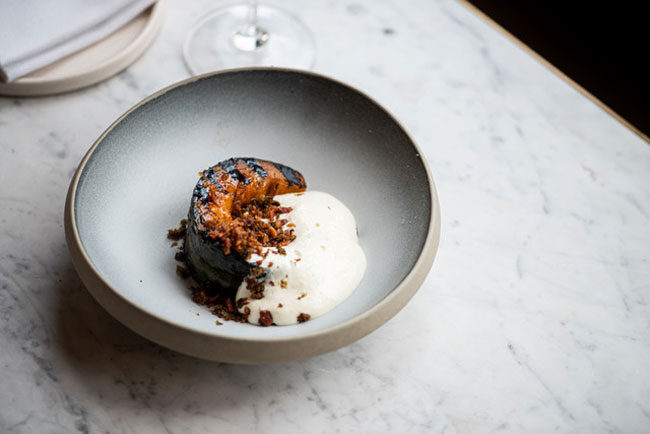 Rebecca Dickson
Highlights
Here, the wood fire grill is the star. Pull up a stool and watch the chefs work their magic – it's thankfully, surprisingly not that smoky either. The programming of DJs – Alfie from Next Door Records and Severino from Horse Meat Disco both recently played there – and the innovation of the menu truly make this a stellar neighbourhood spot.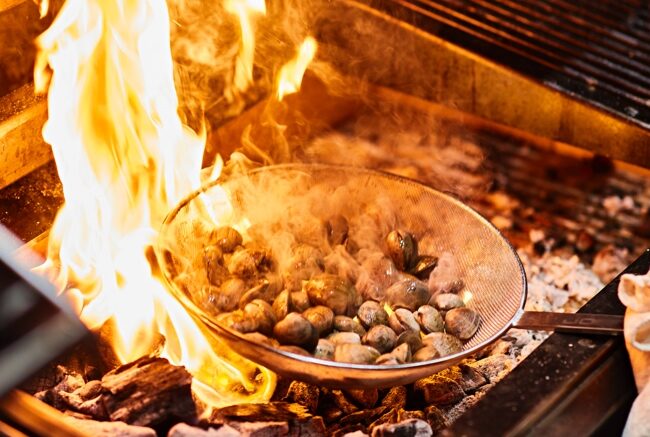 Steven Joyce