It's a surprise that The Peninsula hasn't been in London until now, as it definitely fits right in. The hotel's boutique and café were bustling on a recent visit, and their front rotating doors were on the constant move. You may still be able to smell the paint, but this already feels like one well-oiled operation.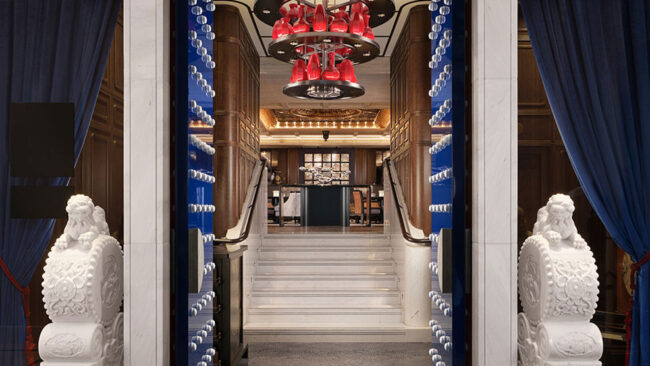 The Décor
They say the décor at Canton Blue drew inspiration from the Keying Junk, an 800-tonne Chinese trading ship that sailed between China and Britain from 1846-48, and that makes sense; there are treasures everywhere you look here. Multi-coloured porcelain plates on the back wall act as a type of wallpaper and really frame the somewhat private booths and anchor the room; there's a real symmetry to this space. There are sleek high-gloss circular black tables with pillows available for your chairs and stools for your bags, and two private dining rooms for larger gatherings. The staff are dressed and suited and the service is attentive.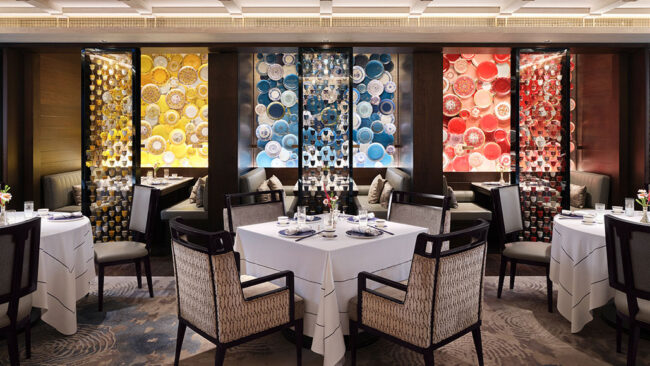 The Menu
It's an authentic Cantonese menu, but that doesn't mean there aren't still some surprises here. The dim sum menu had classics like har gow and siu mai, but also things like crab and cuttlefish, and scallop and Chinese black mushroom dumplings. Dumplings were served steaming hot, and refreshingly on the small-but-perfectly-formed side. We'll be back to try the à la carte main menu, which had interesting things like salad with grapefruit, radish, leek, bell pepper, ginger, soy and chilli oil; carve-at-your-table Peking duck with barbeque sauce and black sesame; Cornish blue lobster with aged cheddar, stilton, girolles, and rice cakes; braised whole abalone with oyster sauce; and black truffle tofu. The wine list had some interesting ones by the glass, and they also had sake.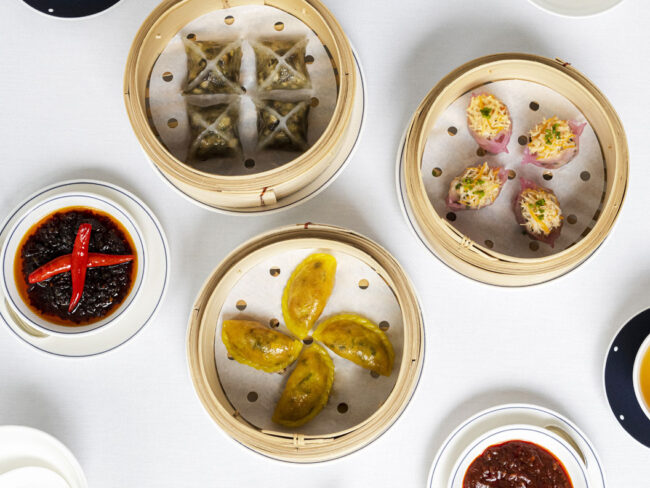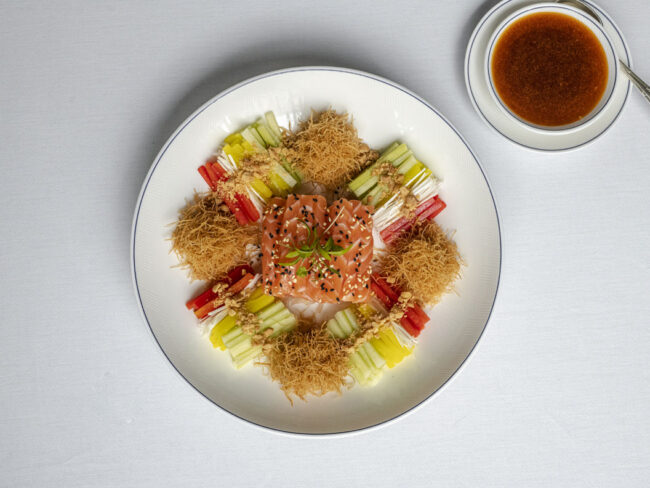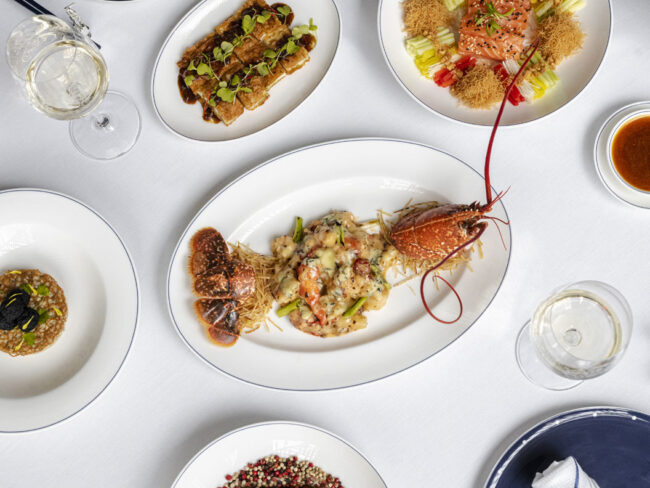 Highlights
This is luxe dim sum. Come here on a day when you have time to settle in: start with drinks at Little Blue, lunch at Canton Blue, then see where the day takes you. Want to stay over? Check for availability (and prices…) here.