We love a bit of novelty with our dinner. So when we heard about this new restaurant on a boat (Caraval means a 'small, light Spanish ship'), by the Spireri brothers (Lorcan and Fin; we love a family affair), with white tablecloths and good drinks, we knew it was worth a try.
The Décor/Vibe
It's a boat, moored on Regents Canal. And they've done a great job with it. Wooden floorboards, white tablecloths, and lamps. There are only about 8-10 tables inside, so it makes for a cosy environment. Would be a great place to have a private party.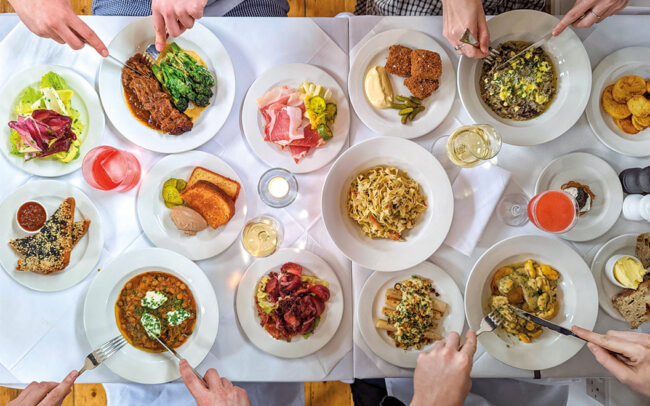 The Menu
Lorcan has spent time in the kitchens of Quo Vadis and Oldroyd, and the menu is a mixed bag. Influences include British, French, Italian and Asian, with highlights like sesame prawn toast with tartare, charcuterie plates, confit duck rissoles (shaped like a duck), and crab tagliatelle, with old school desserts like blood orange jelly with honeycomb. Don't miss the bread.
Drinks
Drinks are a highlight. Interesting takes on classics, they include concoctions like a hibiscus and ginger kombucha fizz, blood orange margarita, and rhubarb negroni. The wine list is short (two bubbles, four white, four red) and well formed.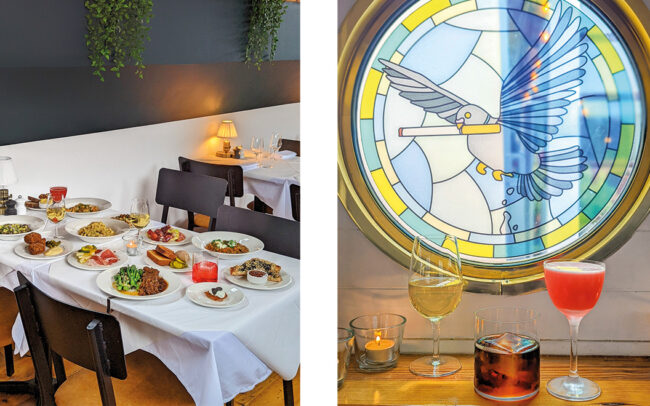 Highlights
The location. Being on a boat is fun. The potato rösti with sour cream and caviar: we could eat that every day. You're also close to Shoreditch, so start here, and carry on.