They might be known for their guest chef series, but if you don't have time for a set menu or are after a more casual dinner, Carousel's wine bar is a great choice.
Décor/Vibe
This is their glossy new Fitzrovia three-floor affair, and you can still smell the paint. The wine bar has white brick walls lined with organic/biodynamic wines, they have both high and low table seating, the music is vibrant, and you can feel the Charlotte Street bustle. An all white interior also means it is quite bright.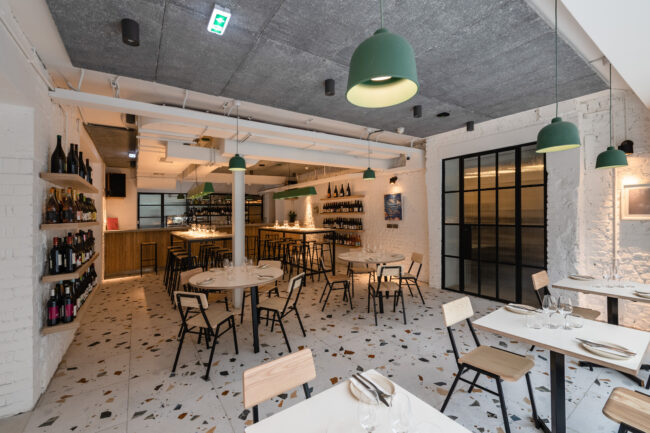 The Menu
As far as short menus for wine bars go, this is a well-executed, interesting menu. Dishes are for sharing and highlights included a snacking plate with salami, comté and gherkins, handcut crisps with preserved tomato and anchovies, three kinds of potatoes in a bowl with hot sauce, pumpkin with burrata and sage, and purple sprouting broccoli with pecorino, roasted garlic and walnuts.
Highlights
It's quick and easy, and they have natural wines.