Details
Opening hours
Lunch
Wed-Sat: 12-3pm
Dinner
Tue-Thu: 6-10pm
Fri-Sat: 6-11pm
Address
15 Catherine St, Covent Garden, WC2B 5JZ
More info
020 7836 3145
Website | Instagram
Opened
February 2018
Brett Redman (Elliot's, The Richmond, Neptune) and Natalie Lee-Jo knew it wasn't fair to keep Jidori all to the east. The Dalston yakitori haven now has a sister site, with a second Jidori open in Covent Garden. Thankfully, they haven't changed an already winning formula, but added to it: in central London, you'll find a larger menu covering small plates, skewers, and a specials board (try the tuna belly, shiso and daikon hand roll), as well as a not-so-secret 12 person karaoke room for private parties.
Décor and Vibe
Jidori's second site is about as central as you can get, in the heart of the West End, but still with three floors of fun spread across a converted Georgian terrace. We don't say that lightly: if anywhere embodies start-of-the-weekend vibes, Jidori has always got it right. Inspired by the maze-like drinking dens of Tokyo, at this new location, you can start with cocktails, go on to small plates, and if your crowd's into it, get them down to the private karaoke room in the basement (it's easy to miss!). The karaoke room wasn't open yet when we visited, but we'll definitely be back for a TGIFriday road test.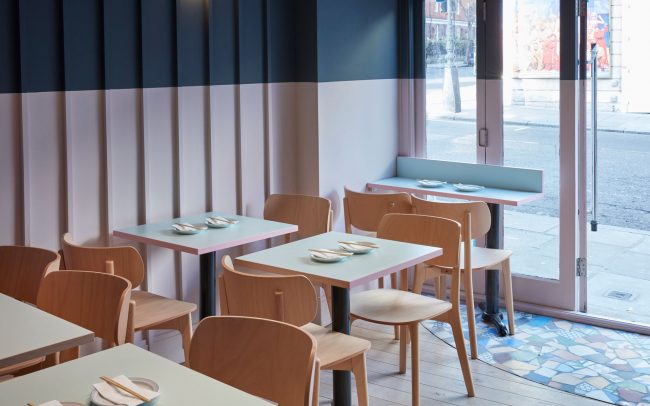 Food
Yakitori rules the waves at Jidori, but Natalie Lee-Jo's added larger plates and smaller side dishes: we loved the katsu curry Scotch egg, and the improbably-good coal-grilled sweet potato, housemade kewpie and egg salad. Mushroom fans have to try the kinoko yakitori with shimeji and shiitake mushrooms, and if you're a meat lover, go in for the duck leg with braised daikon and egg yolk, and order rice to soak up as much of the super-rich sauce as possible.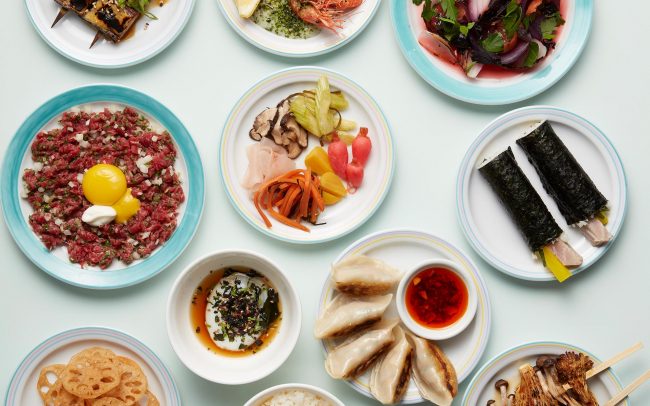 Drink
The tomu margarita packs a chilli-yuzu punch while the umeshu fizz reminded us of a French 75 – sweet, sparkling and moreish. Jidori does its cocktails well, and the staff are happy to recommend their favourites if you're not sure where to start. The wine list is concise – just one red, one white and one rosé, but that's because the fun's in the frozen margaritas and the sake menu – again, ask for guidance if you feel like something new.
Highlight
We love Jidori's original Dalston site, and they've gone to town expanding the concept in central London. House kewpie and karaoke on repeat!
Top Tip
The small plate menu is concise, so if you're in the mood for surprises, order the chef's omakase, a platter of yakitori and sides and let experts do the choosing for you – it's the best way to get the full Jidori effect.